Between 6-9 September Budapest Wine Festival awaits you at Buda Castle with the greatest local wines, music concerts by some of the best Hungarian bands and creative kids' corner during the weekend. Apart from the popular wine regions of Hungary, you can also taste the wine potion of France, Italy, Spain and Croatia. See you there!
Although Linzer-Orosz Winery was founded in 2011, its history roots back to much earlier times: founders Sámuel Linzer, Csaba and Péter Orosz are all descendants of Poncichter families. You may have heard about the legendary Stubi wine bar that was run by the Orosz brothers' grandfather, but apart from the family ties, the motto of the winery ("Wine is Our Life") also reveals their commitment to viniculture. In the diverse Sopron wine region, Linzer-Orosz Winery awaits its guests with exciting wine tasting all year round during which you can find out why Fertőrákos is considered the centre of kékfrankos wine types, what the Poncichter legend is, and many more never-before-heard stories!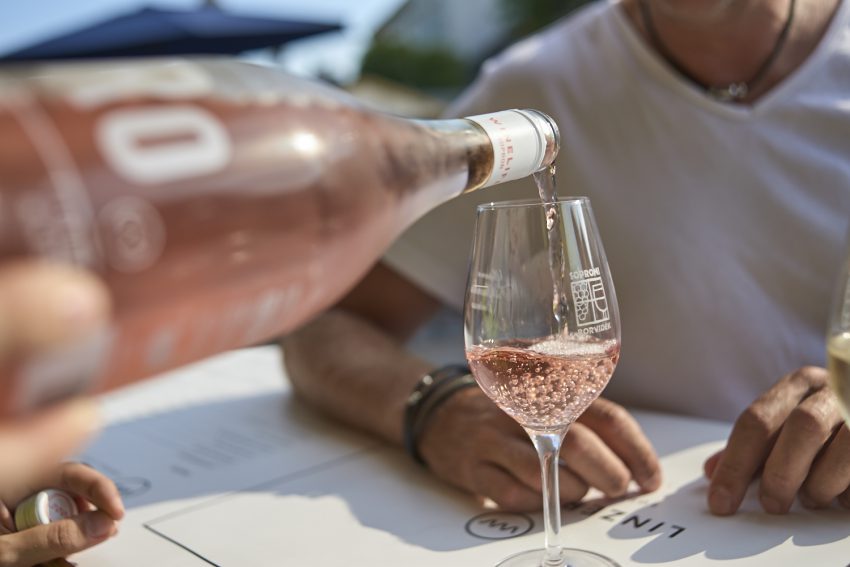 Hajós-Baja wine region's little gem, Borota is where the headquarters of Koch Winery is located. The modern winery is being managed in a 140 ha territory, produces 27 types of wine, and sells an annual amount of 800 000 bottles. Being the winner of Winery of the Year 2014, Koch Winery takes pride in its great selection of outstanding wines including the ones made of Hungarian grape varieties – such as cserszegi fűszeres and kadarka -, rosé and cabernet sauvignon. What is more, a few years ago the Koch family invested in great quality vineyards in the country's famous wine region, Villány, which makes their repertoire even more colourful thanks to the additional products of their Nagyharsány-based VinArt Winery.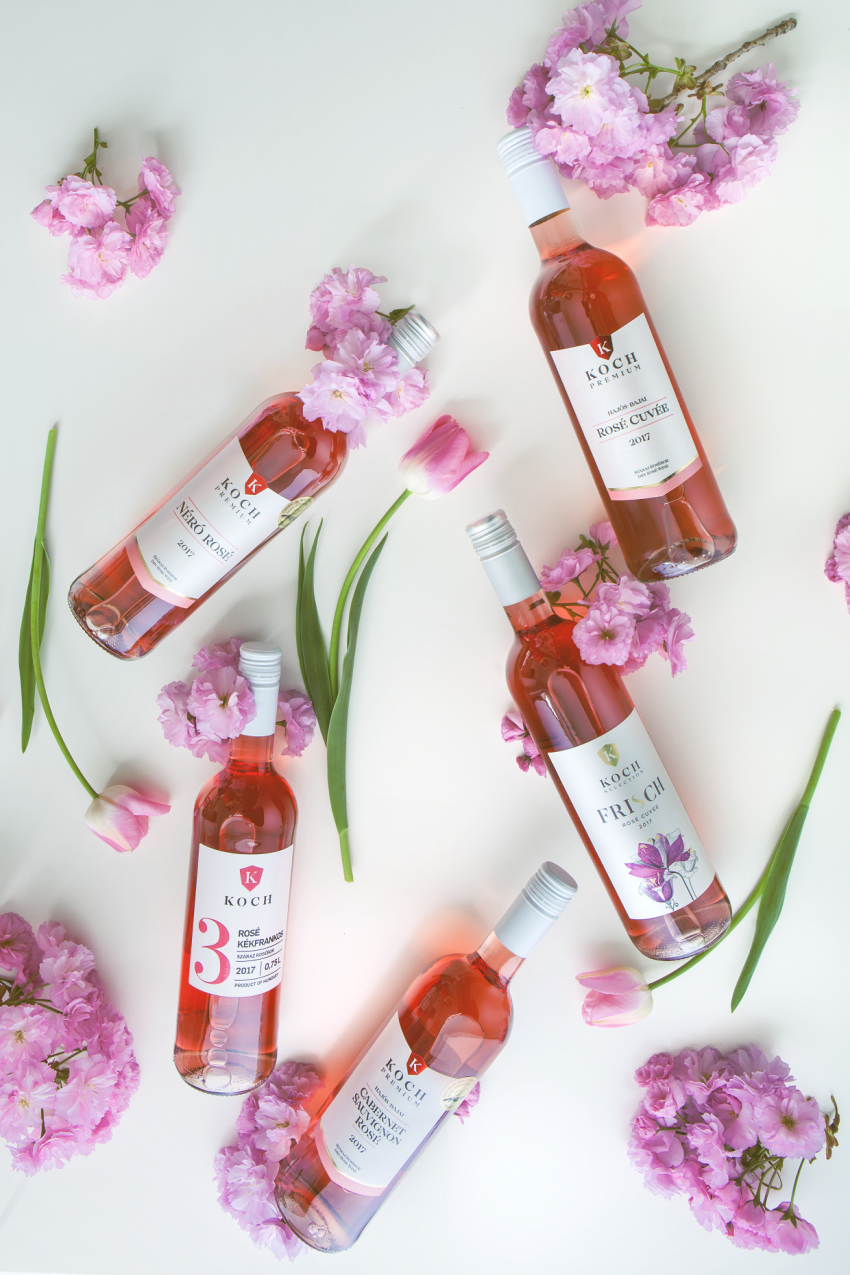 When one talks about the best wineries of the Lake Balaton wine region, it's impossible to skip the name of Kristinus Wine Estate. And when one visits the Budapest Wine Festival, it's definitely recommended that you search for their name plate. Kristinus Wine Estate is located on the slopes of the southern shores of Lake Balaton, and has been producing award-winning wines on 60 hectares in Kéthely since 2005. Both in terms of quantity and quality, Kristinus is a dominant player in the domestic wine market, placing a great emphasis on wine-related experiences. You can find their uniquely flavoured, top-quality wines, including their gold medal-winner Merlot 2015 Sommelier between 6 and 9 September inside the Lion Courtyard at the spectacularly designed Kristinus Mobile Wine Bar.
The wine premieres will include the 2018 vintage of the Kristinus Irsai, the Sauvignon Blanc 2017 Selection, and the VinAgora silver medalist Utopia, one of the estate's most special creation. Also featured at the Kristinus booth will be the winery's most popular produces: last year's Birtok Rosé is characterized by moderate acidity and a fresh, fruity flavour; the taste of red berries in the award-winning Piripió Rosé (also from last year) is so powerful that you can even smell it; the Sommelier Line's Chardonnay and Pinot Noir are expectation-exceeding must-tastes for lovers of full-bodied wines; while the White Krisecco is an ideal companion for long talks with its crisp, dominant yellow apple scent.
In addition to sampling all these delicious nectars, on 8 September you will have a chance to chit-chat with the chief winemaker of Kristinus while establishing a closer relationship with the aforementioned wine specialties. Drop by stand 144 and taste Balaton's best at the Budapest Wine Festival!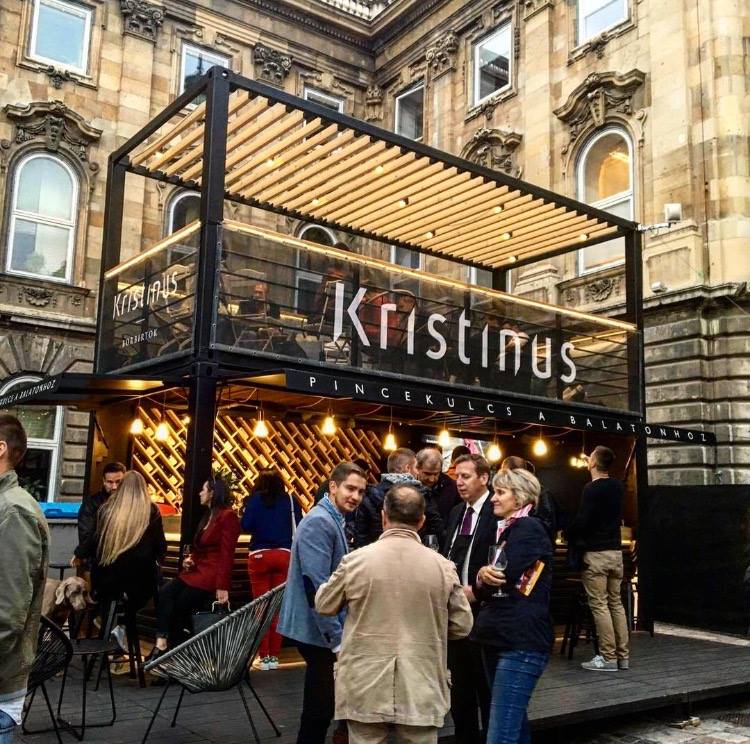 There's always something magical about a family-operated winery, and award-winning Frittmann is no exception. Located in Hungary's biggest wine region (Kunság), they have been growing vine for more than 4 decades keeping one philosophy in mind: quality without compromise. The passion for viticulture and traditional winemaking have been handed from father to son, the youngest sons studied winemaking and now actively take part in the everyday work at the winery. It's time to get excited, because in September the winery moves its temporary tasting headquarters to the capital city! Once you visit their stand, it's not only the wine (red, white and rosé) you can get a taste of, but the relaxing atmosphere and special vibes of the Great Plains coming in tastefully designed bottles straight from Soltvadkert, home to Frittmann's 60 hectares of self-owned vineyards.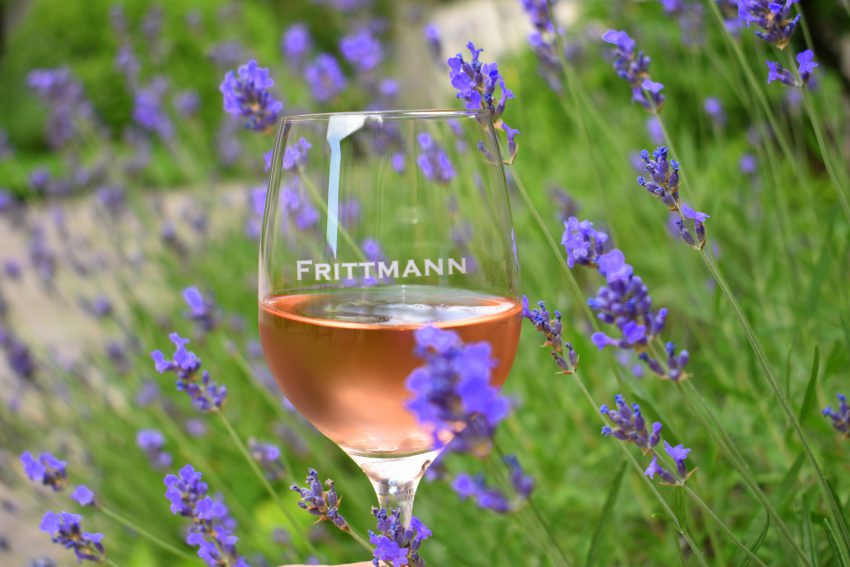 The family runned winery celebrates its 30th birthday this year, marking three decades of challenging, memorable years and millions of wine bottles sold. Throughout these years almost nothing has changed except for another generation taking the lead. Zsolt Gere manages the winery with a full-fledged style, confident future prospects and determined plans which he also applies to winemaking. Villány's gorgeous vineyards and quality soil provide winemakers with unique qualities you won't find anywhere else. Tamás and Zsolt Gere specialize at classic, premium category wine, and their aim is to preserve all the treasures nature can give. Elegance, attention to details, and the use of traditional technologies: the triangle of the aforementioned features can be discovered in all of the winery's quality products.
Crown Wine House is located in the historical wine region of Eger which is also one of the most known centres of Hungarian viticulture. The internationally recognized winery takes pride in having award-winning products that spread good reputation on quality Eger wine all over the world. They specialize in semi-sweet & semi-dry white and full body dry red wines (such as the famous Bull's Blood). Their wine village offers a lot more for wine lovers: excellent accommodation, wellness facilities serving physical and spiritual renewal, and culinary wonders to introduce you to Hungarian gastronomy. Visit their stand at Budapest Wine Festival to taste Eger's excellent specialties, but also schedule a trip to the picturesque northern Hungarian town, Demjén, where you can peak into the life of this exceptional winery, and take a splash in the thermal lake.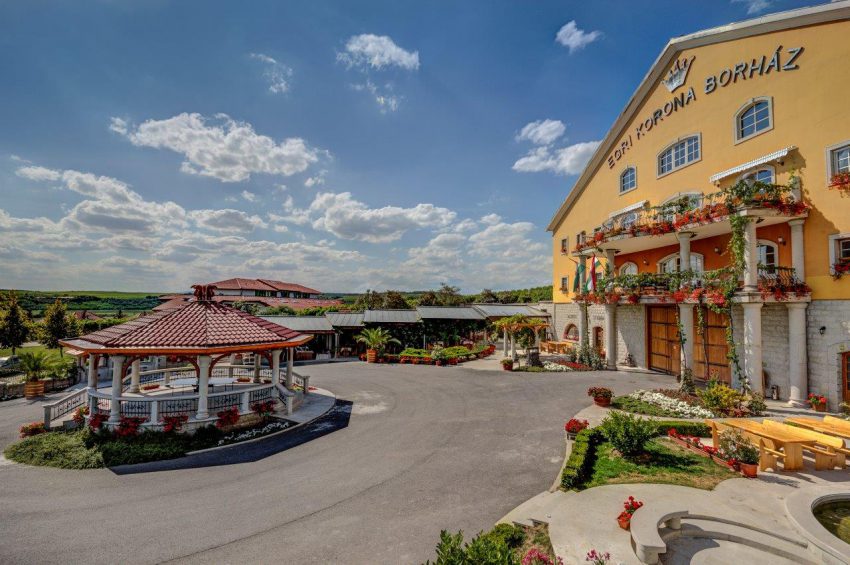 Blending together the blessings of modern technology with the precision of an artisanal approach to winemaking, Sauska Winery is one of the country's most renowned wineries. Sauska's international team of young professionals cultivate their Cabernet Franc, Cabernet Sauvignon, Syrah, Chardonnay, Furmint, Hárslevelű, Kadarka, Bluefrankisch, Merlot, Pinot Noir, Portugieser, Sauvignon Blanc and Yellow Muscat grape varieties at ten different vineyards in two regions: on the sunny slopes of Tokaj, and in the warm valleys of Villány. Each of the vineyards have their own characteristics, from soil type and altitude to climate, which give the wines their individual flavours. Besides wines, Sauska also makes delicious sparkling wines, from flowery types (Brut) to more smoky sorts (Extra Brut Rosé). Look for the rich assortment of Sauska's award winning wines and bubbly sparkling wines at stand 100, located in the back of the Hunyadi Courtyard.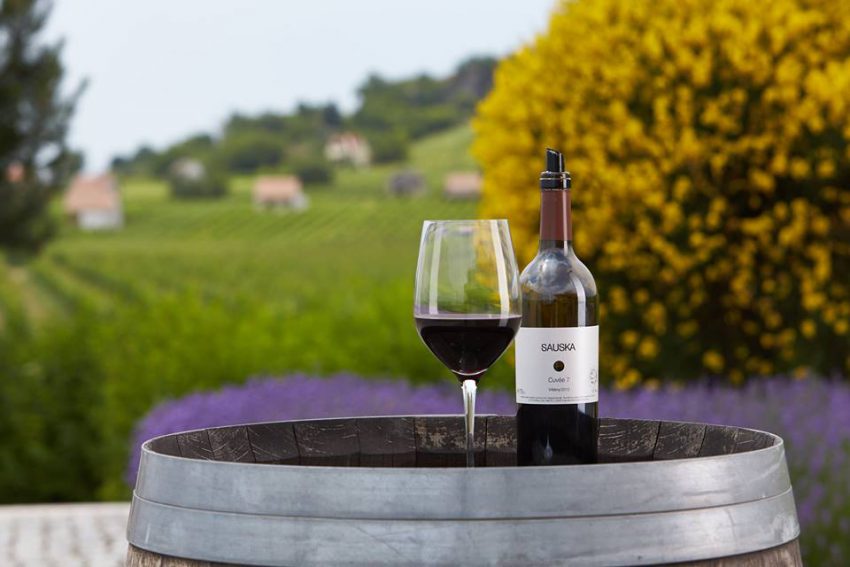 Sopron's prestigious winery is owned by Kurt Taschner who is coming from a family of winemakers. Today he is managing a winery (with 20 hectares of land) located on a hill overlooking the town, and plays an important role at promoting local wine tourism. Thanks to the long list of cultivated national (Irsai Olivér, Zenit) and foreign varieties (Bluefranc, Zweigelt, Cabernet Franc, Cabernet Sauvignon, Pinot Noir, Malvasia), you'll surely find what's closest to your taste. Stop at stand 133 and enjoy a glass of fine wine or cheer yourself up with delicious sparkling wine, it will make your day! They are also awaiting you at their Sopron-based wine shop and tasting area.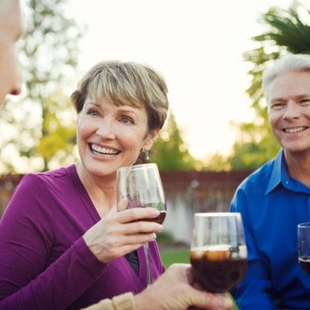 Miklóscsabi Winery
Csaba Miklós and his family produce their exquisite, fresh and youthful wines on five vineyards in and around the town of Mór using age-old artisanal techniques. The Mór wine region is the smallest of Hungary's 22 wine regions, but is also one of the more famous ones, known for its fine white grape varieties. Ezerjó, the region's most popular grape type (and a Hungaricum at that), is also the integral component of some of the Miklóscsabi Winery's most treasured bottles: they say "it's all good when it's ezerjó (a thousand good)". In addition to Ezerjó, the family-run winery awaits you at stand 84 in the Hunyadi Courtyard with delicious Pinot Blanc, Chardonnay, Királyleányka, Tramini, Bluefrankisch and Riesling potions.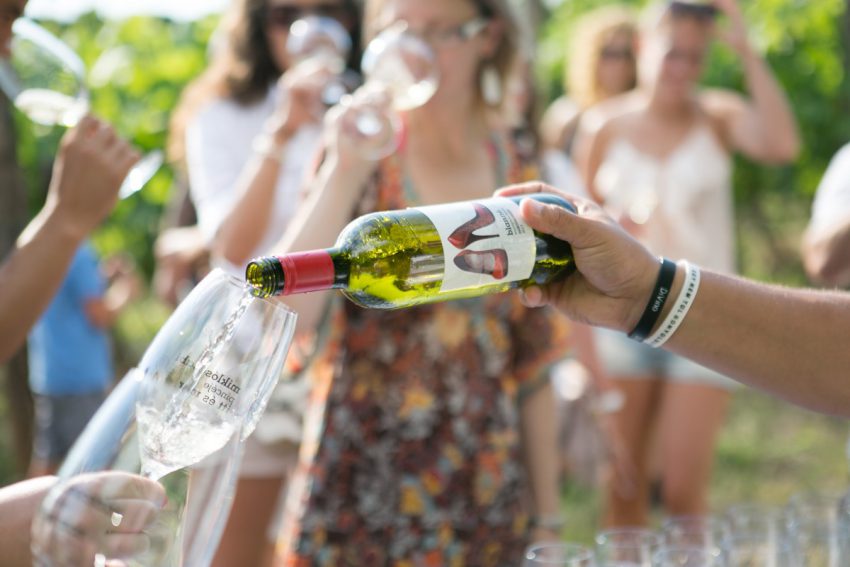 Former road-cyclist Tamás Dúzsi is an active consultant winemaker and viticulturist from the Szekszárd wine region mostly known for its full-bodied, spicy reds. A more than 3.3-hectare Bluefrankisch (the most dominant grape in the region) vineyard belongs to the family-operated winery that produces wines out of 400 tonnes of grapes every year. Their quality assortment includes more than 25 different types of white, red and rosé wine of which several took home prizes and medals from large scale nationally and internationally recognized wine competitions in the past years. Tamás Dúzsi's winery specializes in Blaufrankisch and Blaufrankisch-based blended wines and rosé wine with exotic, fruity aromas. Look for their stand (number 108) inside the Lion Courtyard at the Szekszárd Cellar Row.