Colourful autumn leaves make always buzzing Budapest look even more spectacular. Make sure to visit the following destinations and witness a magical chapter in the change of seasons.
Széllkapu Park
Whether you'd like to enjoy the tranquillity of a park or decide to go hiking in the hills, the serene beauty of autumn leaves will take your breath away. Fortunately, you can witness nature's beautiful transformation at a good number of locations within the capital city. Visit one of Central Europe's largest recreation parks, Kis Rókus Street's Széllkapu Park (find it at Millenáris), which boasts a 3-dimensional vertical garden and a cherry tree grove. On top of the special display of beautiful autumn colours, 3 design solar panels and a forest field-lake trio await visitors.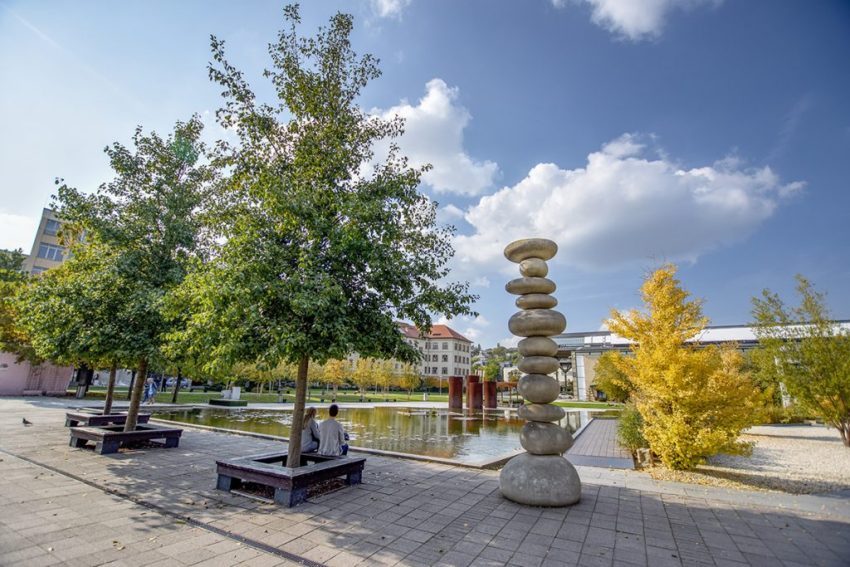 Normafa
Considering its capital city status, Budapest is very lucky to have a great deal of green spaces. To admire the autumn landscape without travelling much, hiker and biker favourite Normafa forest (located on Svábhegy) is highly recommended. It is perfect for family-friendly activities, outings, outdoor cooking and even for doing sports. To make some unforgettable memories, plan a relaxing one-day autumn getaway to Normafa. Chill, enjoy the fresh air, have a picnic, and for an unparalleled view, ride the close-by Zugliget chairlift or take a hike to the Erzsébet Lookout.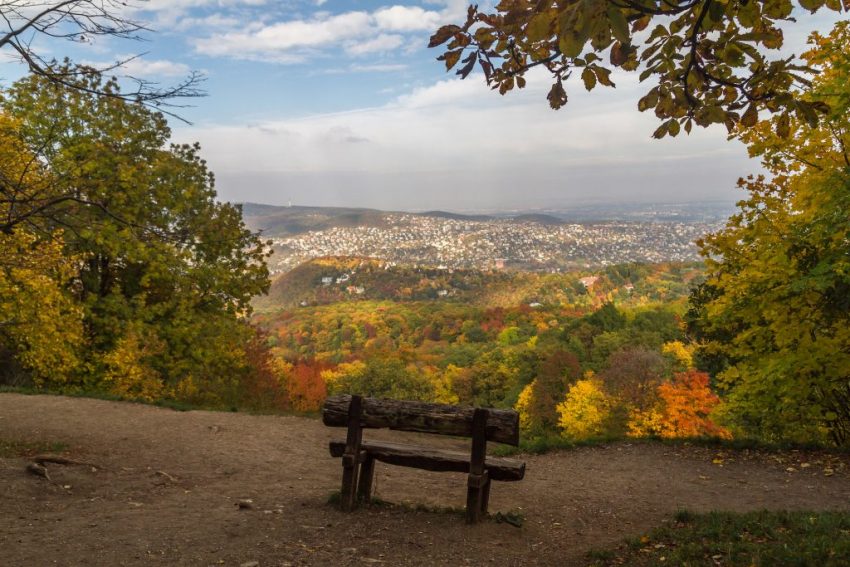 Guckler Károly Panorama Trail
On the Buda side, 485-meter high Hármashatár Hill awaits visitors with a panorama trail named after late Károly Guckler forest engineer. Alongside the walk path, benches and tables were placed so that hikers can take a moment to relax and soak up the beauty of nature surrounding them while having a sandwich or a refreshing drink. The hill's lookout, also wearing the name of Guckler as a way of homage, is likewise worth visiting. The wooden structure was built on a former ground-based air defence spot, now offering a gorgeous view over Budapest, the Danube, and the Buda hills.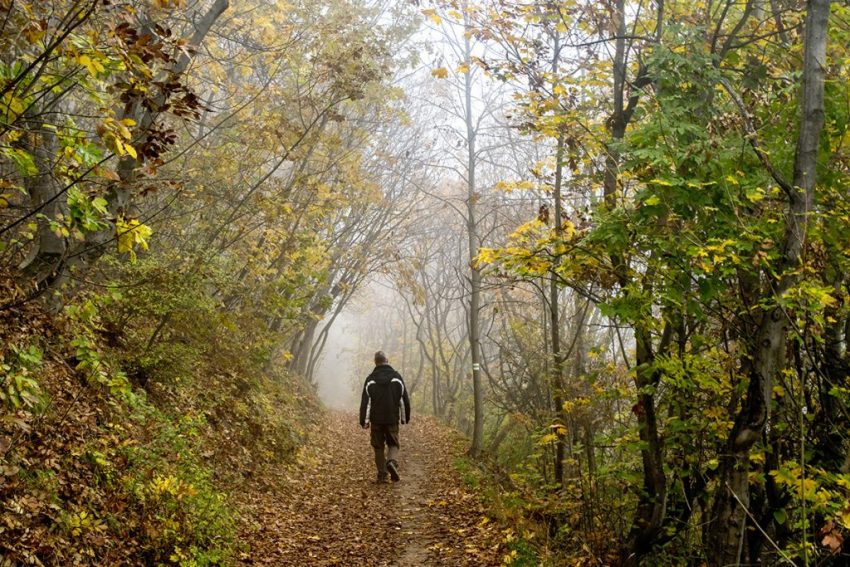 Kolonics György Promenade
Kolonics György Promenade might not be as known as the Margaret Island or the Római-part (Roman Beach), but it is as peaceful as can be. The waterside, approximately 5 kilometres long path can be found in Csepel (District XXI), and it pays tribute to a two-time Olympic and 15-time World Champion canoeist who died tragically young. Throughout most of his career, the sportsman competed in the colours of a Csepel-based club. Find his memorial, walk hand-in-hand with your S/O, look for a fishing spot, walk your dog or simply enjoy the sound of dry autumn leaves cracking under your shoes.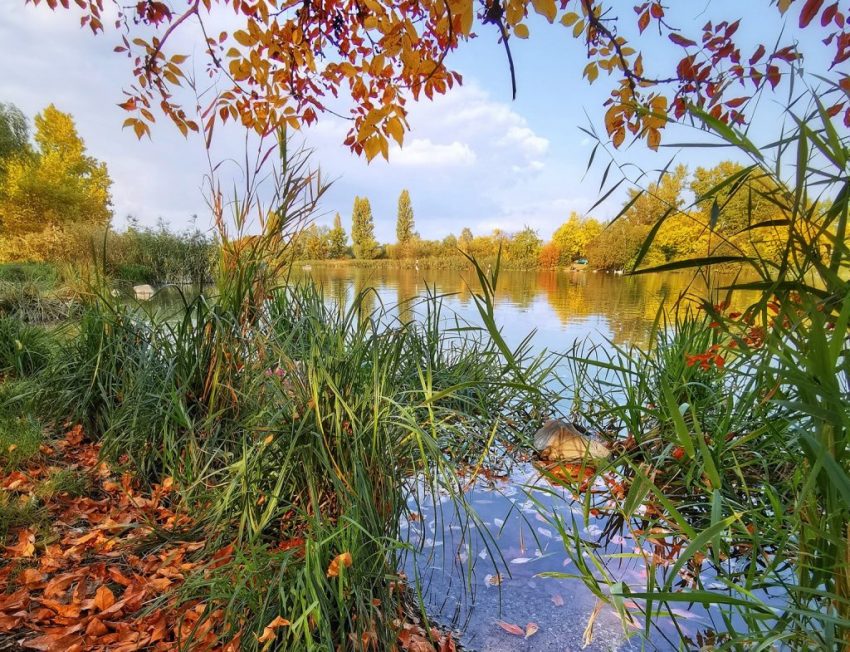 Vajdahunyad Castle
City Park is a popular and beloved spot among Budapersters who desire to be outdoors regardless of the season. But when it comes to Vajdahunyad Castle, autumn is when it reaches its full potential. The replica of a gothic medieval Transylvanian castle once owned by the Hunyadi family (who had ties to Vlad Tepes, the emperor that inspired the Dracula legend), stands tall and proud close to Heroes' Square. You will find Béla Lugosi's bust – he portrayed the vampire in 1931– and a miniature statue of Dracula sitting lonely somewhere around the building. Let's discover the area!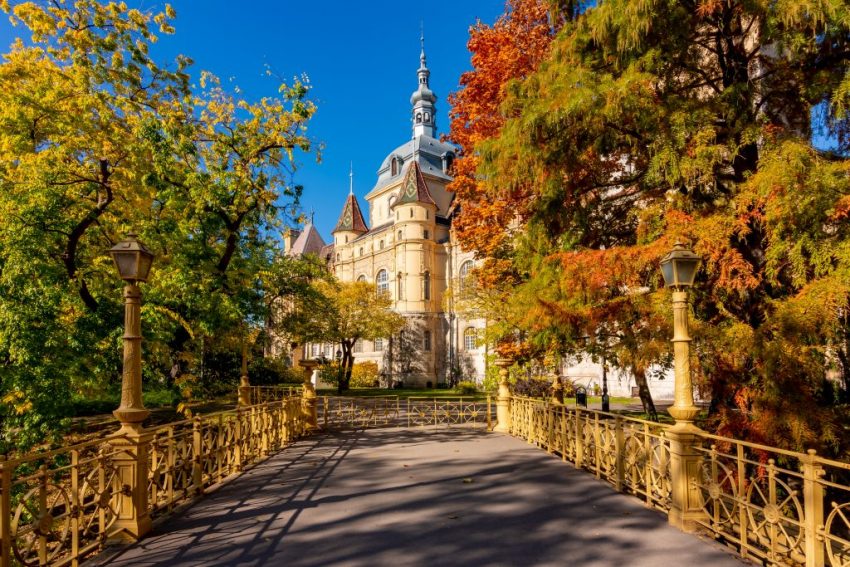 Várkert Bazár
Várkert Bazár, or Castle Garden Bazaar, is an exceptionally beautiful building complex with exhibition halls and outdoor spaces, giving home to all kinds of cultural events, such as concerts and movie screenings. Situated "in the shadow of" the Buda Castle, the Ybl Miklós Square venue's brightest gem is a breath-taking Neo-renaissance garden which aims to evoke the era when over 2440 types of plants enriched the castle's courtyard. Stop by the garden, open from 6 AM to midnight every day, and chill: special rose trees, the Triton well, and the stunning view will definitely dazzle you.