Hungarian cuisine is obviously the number one thing we recommend you to try when in Budapest, but after indulging in our culinary wonders, you can check out some exquisite restaurants serving international delicacies.
1051 Budapest, Erzsébet tér 7-8.
Located in Kempinski Hotel Corvinus, Nobu Budapest is the first Central European member of the avant-garde Japanese restaurant chain started by chef Nobu Matsuhisa and actor Robert De Niro. Head chef Gábor Schreiner is in charge of presenting Japanese-Peruvian flavours in Nobu-style, including mind-blowing seafood creations alongside Nobu's classic meals and world-famous signature dishes. Try the restaurant's brand new menu, check out the new bento boxes and don't forget to test their heavenly seasonal desserts either! Don't miss out on their lavish birthday celebration on 10 October when live music, cocktail discount, food specialties and a surprise dessert are awaiting you. Check out Nobu Budapest's social media for details!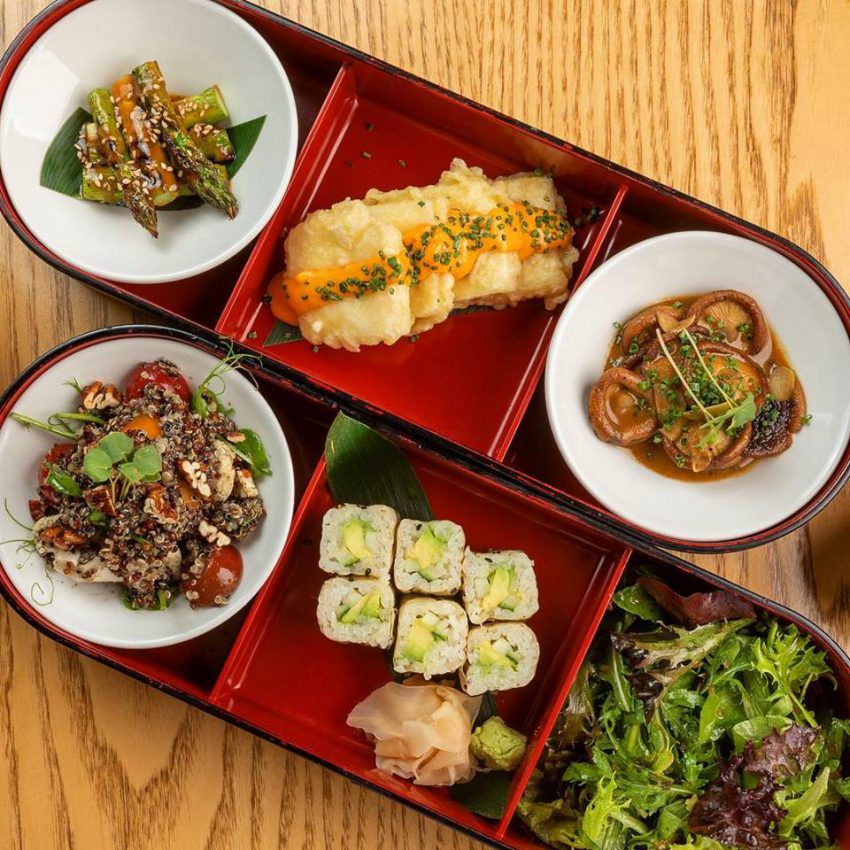 1052 Budapest, Váci utca 34. 
The finest meals of the Levantine cuisine are prepared at Baalbek, where the emphasis is on traditional recipes, alongside fresh and premium ingredients. The restaurant introduces gastro-adventurers to an exciting menu and culinary specialties such as 'Kofta' the spicy ground lamb, 'Kunafa' the Levantine cheese pastry and 'Um Ali' the Egyptian bread pudding. The colourful 'Tabbouleh', aka parsley salad, the all-time favourite mezzes containing "Hummus" and 'Moutabel' purées with homemade Arabic bread and 'Falafels' offer an exciting choice to vegetarian guests as well. Baalbek's traditional Arabic teas are also worth a taste, enjoy a cup of aromatic beverage at the cosy winter terrace!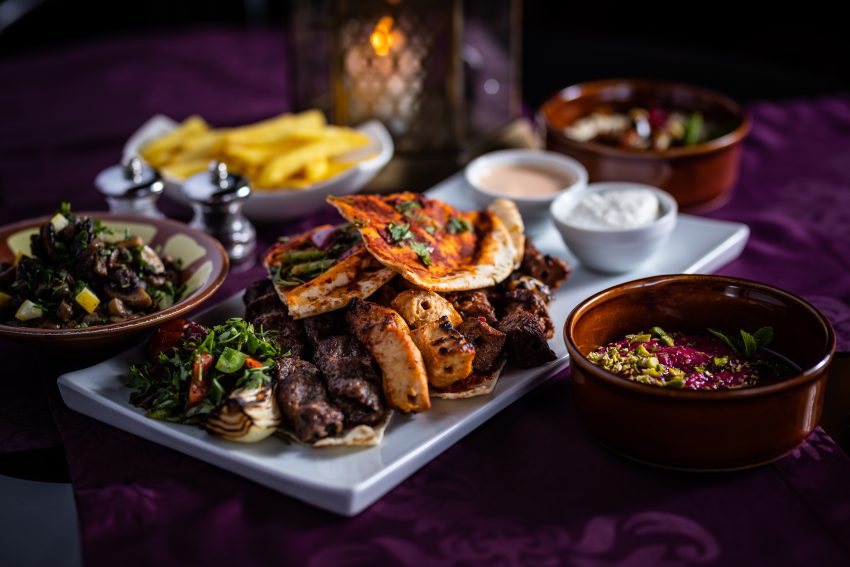 1051 Budapest, Deák Ferenc utca 3-5. 
Located in the gorgeous building of the late Stock Exchange Palace, the legendary Hard Rock Cafe is an incredibly successful, world-famous American café and restaurant concept that also serves as a shop and a museum owning the largest private collection of Rock & Roll memorabilia in the world. With Jimi Hendrix's poncho and Paul McCartney's signed acoustic guitar displayed within reach, guests are always in for an incomparable dining experience. And we haven't even mentioned Hard Rock's divine international meals. This month's exciting specialty, for instance, is an authentic American sandwich infused with alcohol (and love): whiskey bacon jam sliders. It's finger-licking good!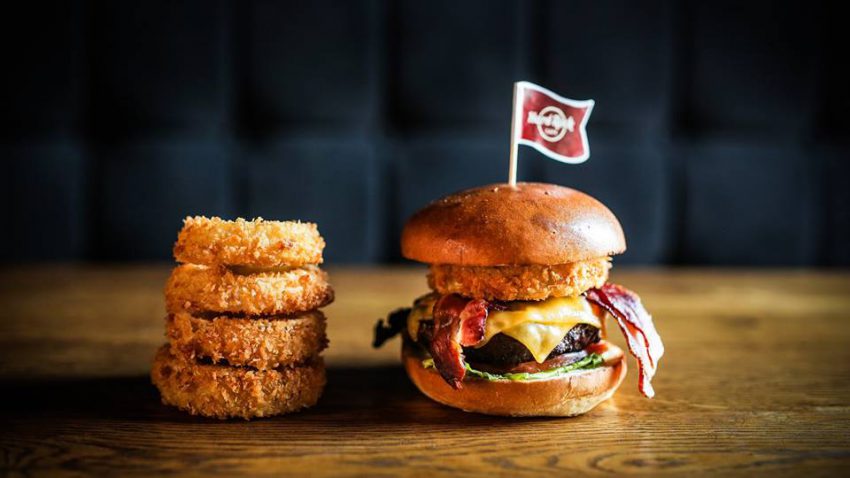 1114 Budapest, Bartók Béla út 21.
1067 Budapest, Teréz körút 25.
1015 Budapest, Széna tér 1/A
With a colourful menu as vibrant as the streets of Mexico City, there's a downtown restaurant chain which offers more than just a culinary experience. This gourmet, fast-casual restaurant provides finely prepared, authentic burritos, tacos and quesadillas, as well as an insight into a different, fascinating culture. If you'd love to taste these delicious specialties, but you're caught up in work, don't worry, you don't have to miss out on the delicacies as Arriba offers a great food delivery service as well. Pop into the friendly joint (find them at 21 Bartók Béla út, 25 Teréz körút, and 1/A Széna tér) or order your Mexican street food favourites; one of Budapest's most authentic places will surely satisfy you!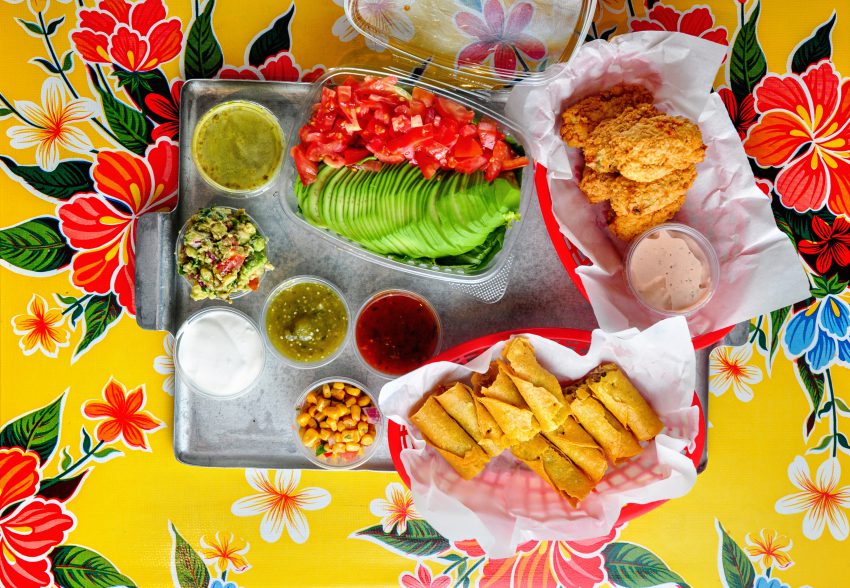 1051 Budapest, Nádor utca 19. 
Located just a stone's throw away from Deák tér, one of the must-visit gastronomic spots of the Hungarian capital has been around for quite a while now. The history of this much acclaimed, friendly Terv Presszó draws a long way back: it was first opened in 1954, then soon became one of the favourite hangouts of local artists and writers, and nowadays, the charming joint keeps dazzling its guests with real Hungarian dishes and authentic flavours you simply can't miss out on. Visit Terv Presszó to taste the marvellous goulash served in a cauldron, chicken paprikash, and beef stew with homemade dumplings and enjoy each and every bite while admiring the retro feeling that lingers around!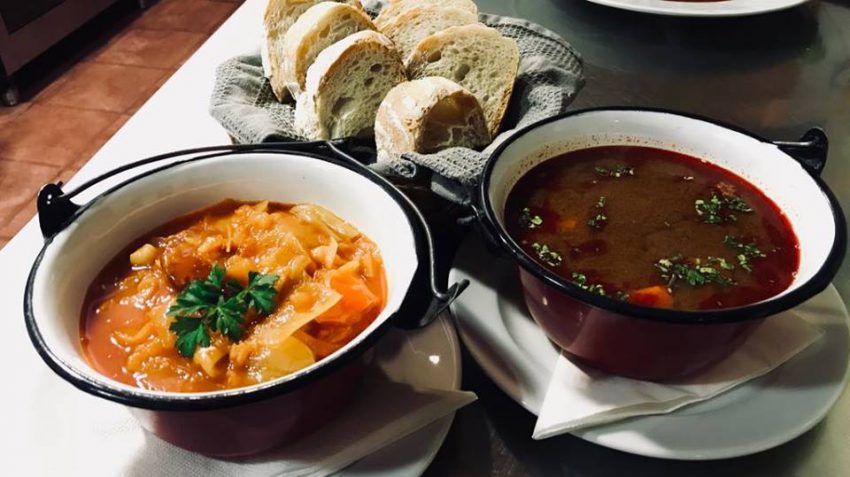 1107 Budapest, Jegenye utca 30.
Located in Budapest's Chinatown, Wan Hao is well known for its authentic dim sums and Cantonese specialties by the locals and the Chinese community as well. For a lighter meal try their signature handmade Bao and Jiao (with shrimp) served in bamboo baskets, fried wheat or rice noodle. Would you treat your business partners with something exotic and unique? Just sit back at Wan Hao's cozy and well-attended private rooms and savour their slow-cooked consommé, à la carte wok stir-fry, served in clay pot or on sizzling iron plates. All you could imagine about the authentic Chinese cuisine!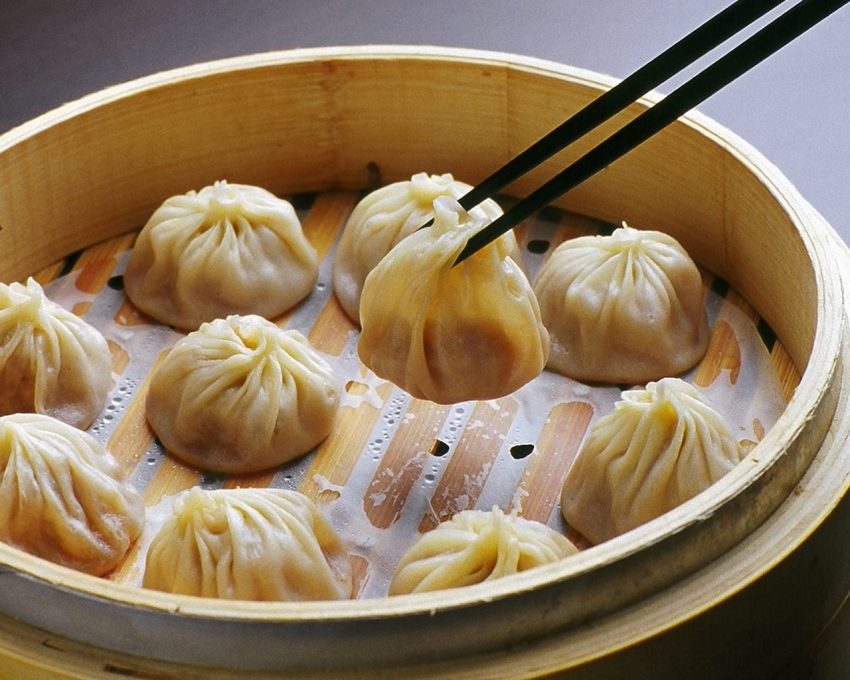 1011 Budapest, Bem rkp. 20. 
If you're a fan of the ever so popular colourful Japanese cuisine, embark on wonderful gastronomic adventures at Ennmann Japanese Restaurant! Located just a few steps from Batthyány tér, the joint awaits you with a wide range of exquisite meals and offers an abundance of gastronomical delights. Besides the amazing dishes of the Asian country, spicy bites and friendly atmosphere, you definitely don't want to miss out on Ennmann Japanese Restaurant's divine sushi selection which is one of the bests in town. Enjoy the mouth-watering bites while admiring the picturesque view of the gently flowing Danube and the marvellous building of the Parliament.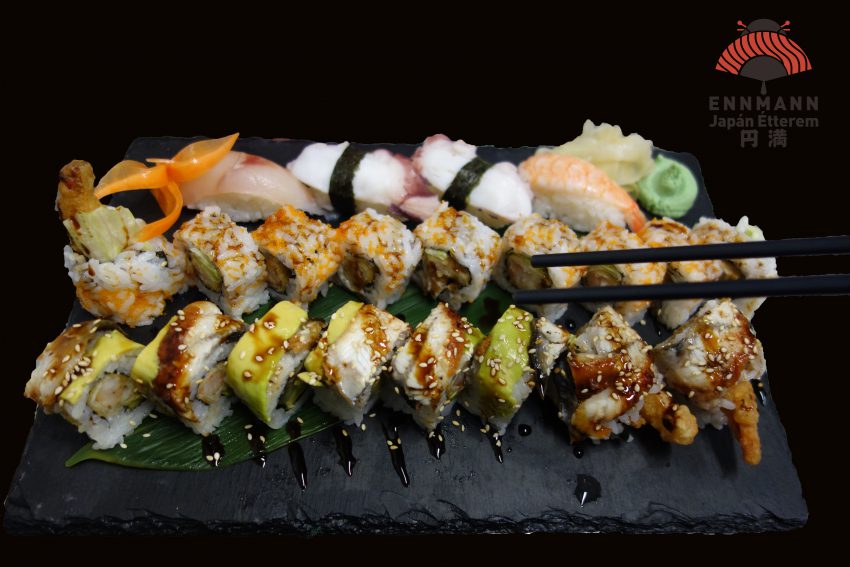 1026 Budapest, Pasaréti út 55.
There's a place in Budapest where the phrase "dolce vita" really comes to life, and it's called Alessio. The menu caters to traditional Tuscan tastes with ingredients straight from Italy, with dishes like sizzling chili shrimps, Mediterranean fish soup with black mussels, octopus, squid, prawn, fish fillet and tartufo di mare, and homemade tortellini filled with pumpkin, garnished with spinach. In addition, you'll find an enormous selection of Hungarian, Italian and Austrian wines, great desserts, and – most importantly – pizza galore! Drop by the Hűvösvölgy venue and kick back, unwind and enjoy the ride on the flavorful plains and hills of Italian cuisine.