"Fish, to taste right, must swim three times – in water, in butter, and in wine." This culinary proverb specifically describes the following section, featuring restaurants with the best seafood dishes in town. Let's dive into it!
Aranyhal Restaurant
As its name suggests, this homely restaurant is the "gold fish" (aranyhal) of its own kind. Located in the easily accessible Thököly út, Aranyhal is awaiting its guests with domestic fish and seafood meals including fish greaves, salmon steak, fish platter (grilled salmon, catfish, toothfish and carp fillet), catfish stew, as well as traditional pastries of Hungarian cuisine, vegetarian dishes and a wide range of regional specialties. The restaurant has a 40-year experience in the culinary scene, offering affordable but hearty meals and a versatile, two-course daily menu that costs only 1190 HUF/person. The charming interior, the red gridded table cloth, the exposed brick walls and wooden surfaces fit very well together, creating a cozy ambience we'd all love to spend our lunch or dinnertime at. The restaurant is open every day!
1145 Budapest, Thököly út 121.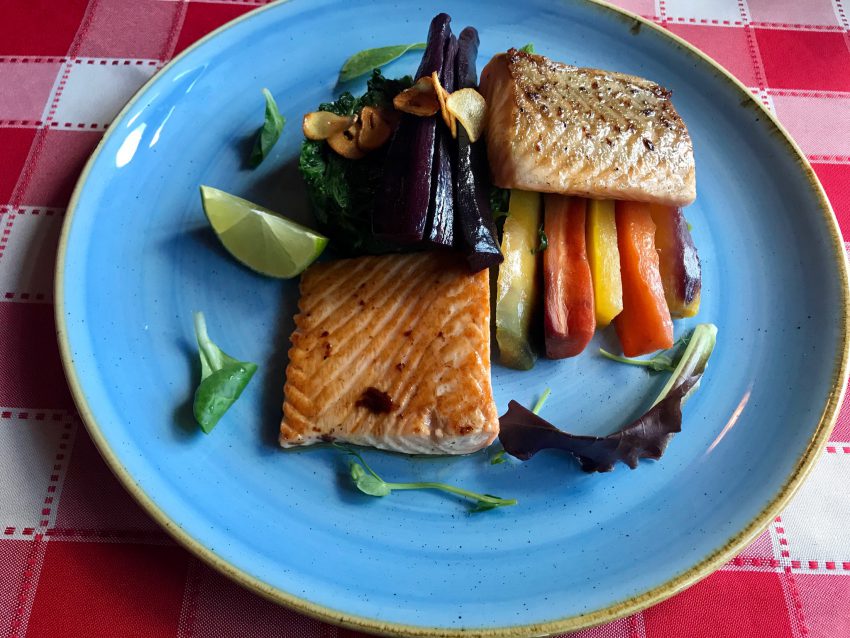 Bubba's Downtown
The Papnövelde utca grill and BBQ restaurant, Bubba's Downtown offers Hungarian specialties (such as goulash soup, fish soup and the sweet Hungarian trifle), quality local wine, craft beer, desserts and international seafood dishes based on recipes collected from around the world. Enjoy a glass of cold, refreshing lemonade at Captain Bubba's cosy, holiday-inspired terrace and try a filling salmon or catfish burger! Besides the customer favourite fish & chips, rarities like Trieste style grilled squid, monkfish wrapped in smoked ham and bacon, and Canadian lobster are also available. Once you are there, don't miss out on the flavour-cavalcade brought to you by the heavenly Anjuna ice pops!
1056 Budapest, Papnövelde u. 10.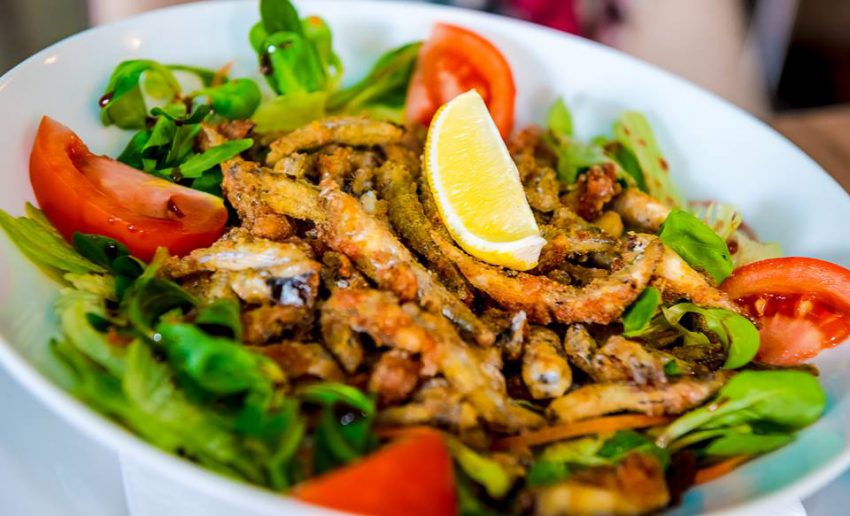 Buddha-Bar Budapest Restaurant
Do you love quality, unusual seafood specialties? This Asian-fusion restaurant can easily become your favourite spot in town. Buddha-Bar Budapest prepares exciting sushi creations, modern rolls, nigiris, new style and tataki sashimis from yellowfin tuna, Norwegian salmon or sea bass most of the time. Presentation of the dishes is a key to the guests' heart – says sushi chef Péter Endrődi. The summer menu's novelties include seared salmon with paprika purée and asparagus and teriyaki, and dishes like spicy tuna taco with Mediterranean flavour, chilli and coriander prove the unlimited creativity of the chefs of Buddha-Bar. If you don't believe, go see (and taste) it for yourself!
1052 Budapest, Váci u. 34.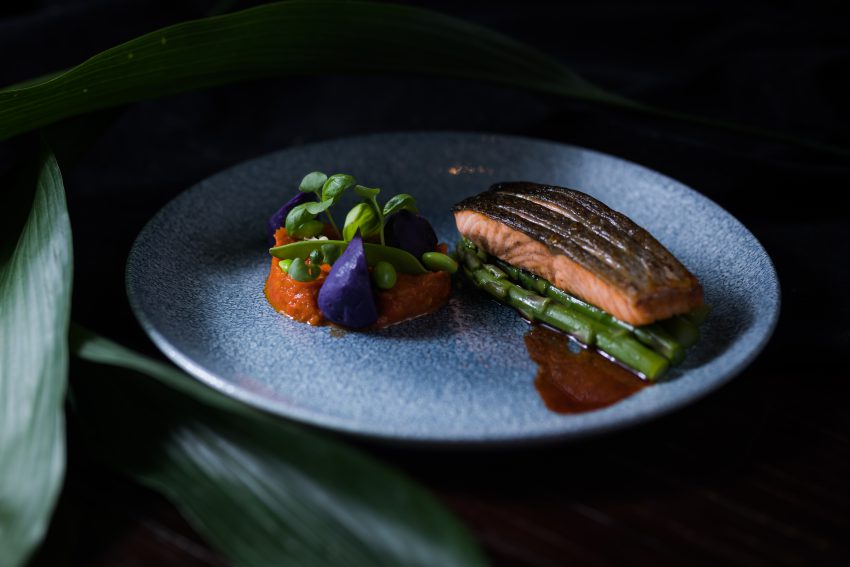 Nobu Budapest
Located in Kempinski Hotel Corvinus, Nobu Budapest is the first Central European member of the avantgarde Japanese restaurant chain started by chef Nobu Matsuhisa and actor Robert De Niro. Head chef Gábor Schreiner is in charge of presenting Japanese-Peruvian flavours in Nobu-style, including mind-blowing seafood creations such as fresh zucchini flower tempura filled with ikura, creamy wasabi and fresh seaweed alongside Nobu's world-famous signature dishes. Visit Nobu at lunchtime on weekdays, and try the restaurant's sushi business lunch (including miso soup, the sushi chef's special daily sushi selection and a scoop of ice cream), it's worth it! For more information, check out Nobu Budapest's website.
1051 Budapest, Erzsébet tér 7-8.
Wan Hao
Located in Budapest's Chinatown, Wan Hao is known for its authentic dim sums and Cantonese specialties by the locals and the Chinese community as well. One of their signature delicacies is steamed fish in seasoned soy sauce, which is considered the flagship dish of traditional Cantonese cuisine. Typically, it is prepared of mandarin fish, sea bass or turbot, stuffed with a mind-blowing mixture of spices including herbs, chili and ginger. Wan Hao also offers Chinese BBQ during the summer season under a huge marquee, awaiting all lovers of fish dishes and oriental flavours. Keep in mind: Funzine readers are entitled to a 10% discount off their food consumption!
1107 Budapest, Jegenye utca 30.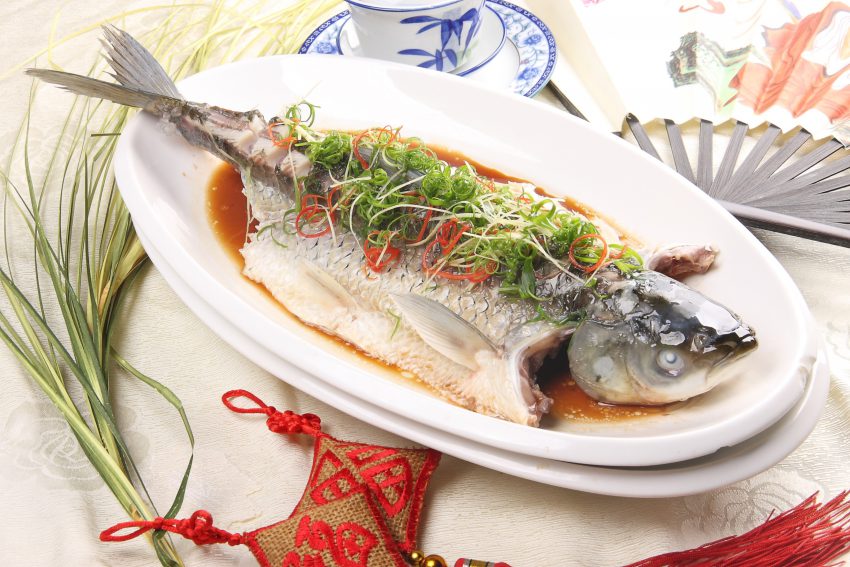 Tó Bisztró
Situated in Göd, around one hour drive away from Budapest, Tó Bisztró is definitely worth a visit. While the modern, inviting interior design and the light blue walls bring the vibes of a lakeside holiday, in reality, the closest natural water source is River Danube. The recently renovated Tó Bisztró offers an unforgettable culinary journey into Hungarian gastronomy, offering not only heavenly trout meals but hamburgers and Aunt Ilona's legendary lard bread with red onion, too. Their two-course daily offer – available from 12 AM to 3 PM – goes for 1190 HUF, with an additional 300 HUF if your stomach desires a tasty dessert as well.
2131 Göd, Bartók Béla utca 6.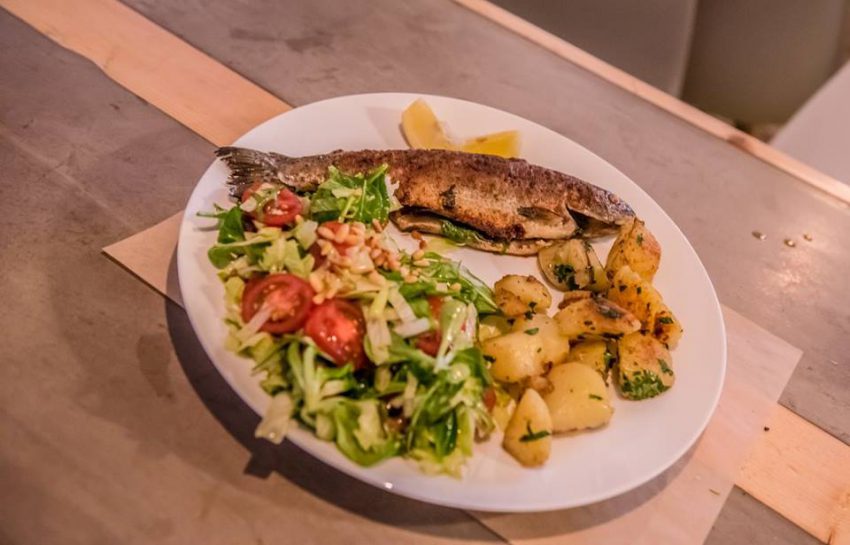 STÉG Fish Bar
One of the main rivers of Central Europe, Tisza is the second longest river in Hungary with a diverse fish fauna. Being an outstanding fish bar in the Hungarian market, STÉG decided to push this advantage and source its main ingredients from that area. Specializing at everything fish, the restaurant offers Tisza's highest quality premium fish (catfish, carp, chub, hake) characterized by a distinct, natural flavour in the heart of Budapest, right next to the popular Gozsdu udvar. Check out their daily lunch specialities, taste the delicious lángos (scone) with sour cream and grated cheese, or order a sweet waffle but also keep in mind what STÉG's catchphrase suggests: "Eat well, eat fish!"
1055 Budapest, Dob utca 16.