Undoubtedly, Italy is one of the world's most beautiful countries, has a rich and grand history, produces great fashion, and above all, is the birthplace of Europe's most prized national cuisine, pasta and pizza being its most beloved exports. When you're out and about looking for a great Italian restaurant in Budapest, you can accomplish your mission rather easily, but there's a high probability that the place will require you to dress up in nice formalwear, wait eons for your order, and pay large sums of denaro.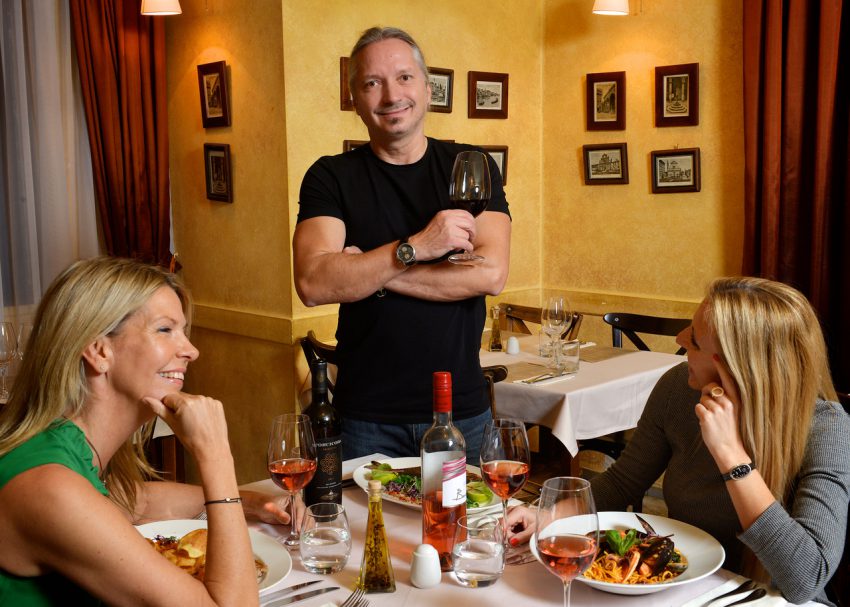 Alessio is different. The venue (situated in the green belt of Buda, amidst green tree-giants and grand villas from the 1930s) once housed a confectionary named Alex, which was bought out by a team of  enthusiastic gastro-entrepreneurs led by Miklós Forrai, then subsequently turned into an authentic Italian trattoria. Their aim was to bring to life a restaurant that serves huge portions for good prices, whose menu caters to traditional Tuscan tastes with ingredients straight from Italy, and where everyone can forget about the requisites of fine dining establishments and just kick back, unwind and enjoy the ride on the flavorful plains and hills of Italian cuisine. Based on the fact that almost 80% of their guests are regulars, we'd say they succeeded wonderfully.
We've arrived to Alessio on a hot Friday afternoon. The smart thing would've been to occupy a table inside the cozy restaurant, but the summer terrace looked so inviting with its folding shades and cover-giving cedars that we had to put our good judgment behind and give in to the enticing pull of the outdoor seats. As we've sat down, we were greeted by a basketful of home-baked breads, a smaller hill of Italian olives, and a duo of oily substances: one chili, the other garlic-flavored. The three items worked together beautifully: the breads were soft, the dips intense, and the olives fruitlike and just a tad bit tart. We flushed down the Mediterranean tastes with a Pinot Gris Szürkebarát from the cellars of Béla Bandi: it was crisp, refreshing, and had just the right amount of flowery flavors. Speaking of wine, every month Alessio hosts magical wine dinners. Their wine selection is composed of 80% Hungarian wines, around 18% Italian, and 2% Austrian wines, leaving no dish without liquid company.
After finishing our glass of white wine, we were served Buffalo mozzarella with Balsamic vinegar and tomatoes, and Alessio's signature starter dish: sizzling shrimps in a soupy mixture of garlic, chili and lime. Both dishes were doused in pepper so as to enhance the various flavors. And enhanced they were! The mozzarella was melt-in-your-mouth tender, and you can taste a world of difference compared to the ones you buy at the supermarket. And the shrimps… It's hard to describe the burst of tastes that fill your mouth as you bite down on the fat, garlic-flavored pieces of sea insects, sourced straight from the waters of Tuscany, followed by chunks of bread dipped into the hot, gold-colored lake of chili and lime boiling in the ceramic pot.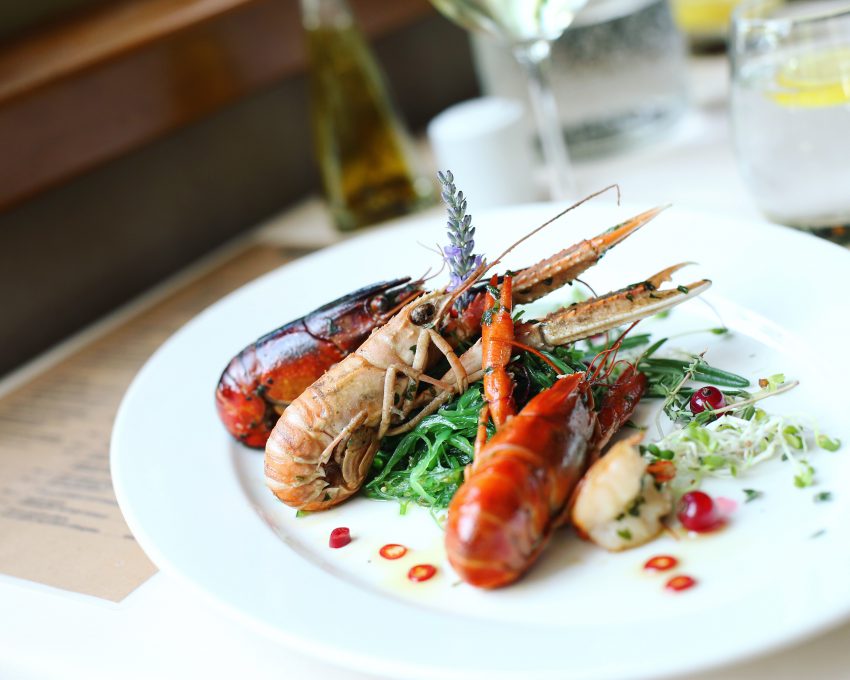 Next off, it was grilled duck liver with caramelized pear and buttered mashed potatoes, homemade tortellini filled with pumpkin and garnished with spinach, and chicken breast cooked in a pot, stuffed with spinach, sprinkled with Parmesan, and served with Rosemary potatoes. The three main dishes covered almost completely our table, and in their gorgeous composition looked more similar to Renaissance paintings than mere plates of food. The liver was light as heavens but all the more filling, the well-cooked tortellini made us feel like we're at an Italian-American Thanksgiving dinner, and the chicken was a harmonious exercise in rustic culinary arts. By the time we've finished our glasses of Kadarka Siller from the winery of Ferenc Tóth (a cherry jam flavored, cookie-scented, ruby red liquid of seduction), we were as full as an egg.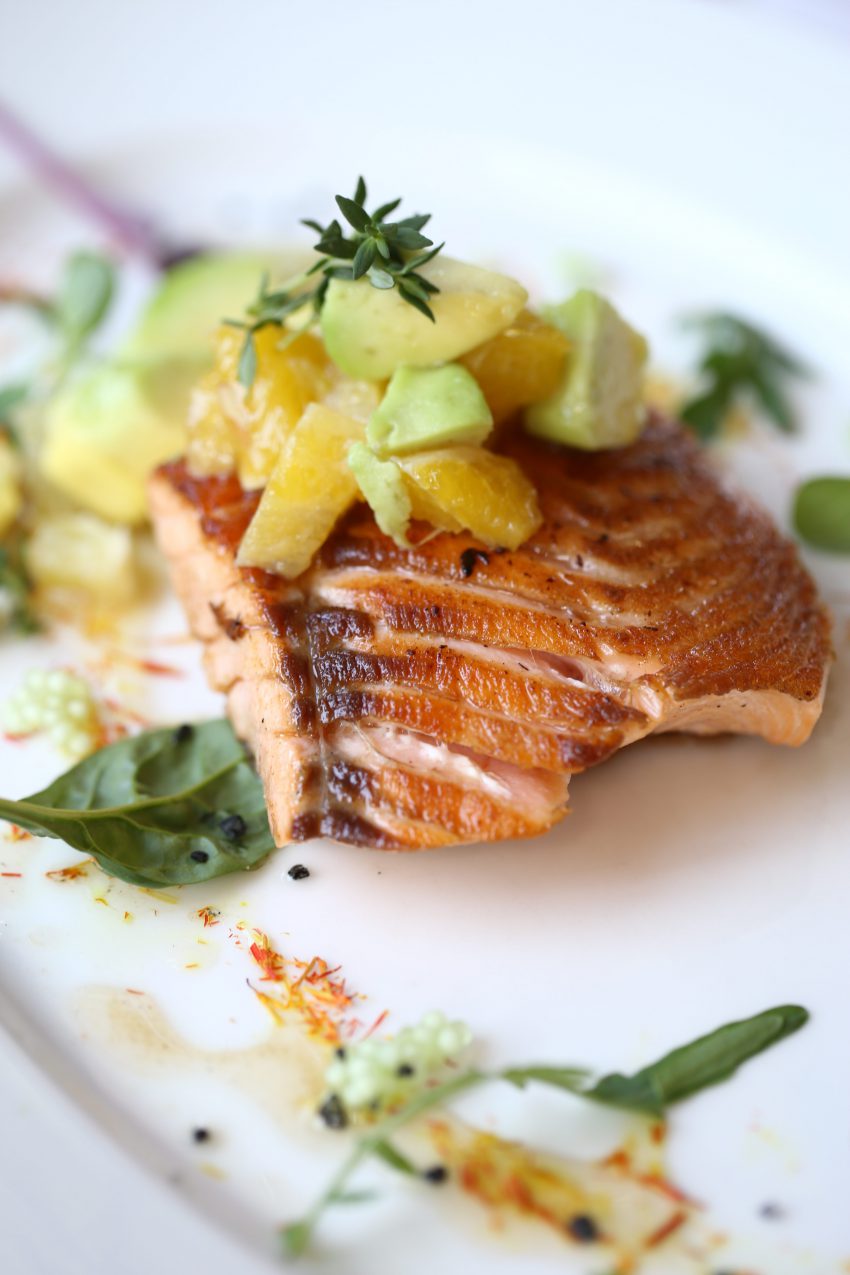 Still, there remained three other beasts waiting to be conquered: the panna cotta with forest fruit sauce, chocolate soufflé with vanilla ice cream, and its evil-twin brother, the poppy seed soufflé. The soufflés were sprinkled with confectioners sugar and filled with melted chocolate and hot poppy seeds respectively, while the panna cotta's delicate and natural jam layer covered a thick base of creamy sweetness. To get us through this final test of endurance, we've greased our throats with two favorite dessert wines: a glass of Tormaresca Torcicoda Primitivo from Puglia, and a glass of Villa Antinori Chianti Classico from Tuscany.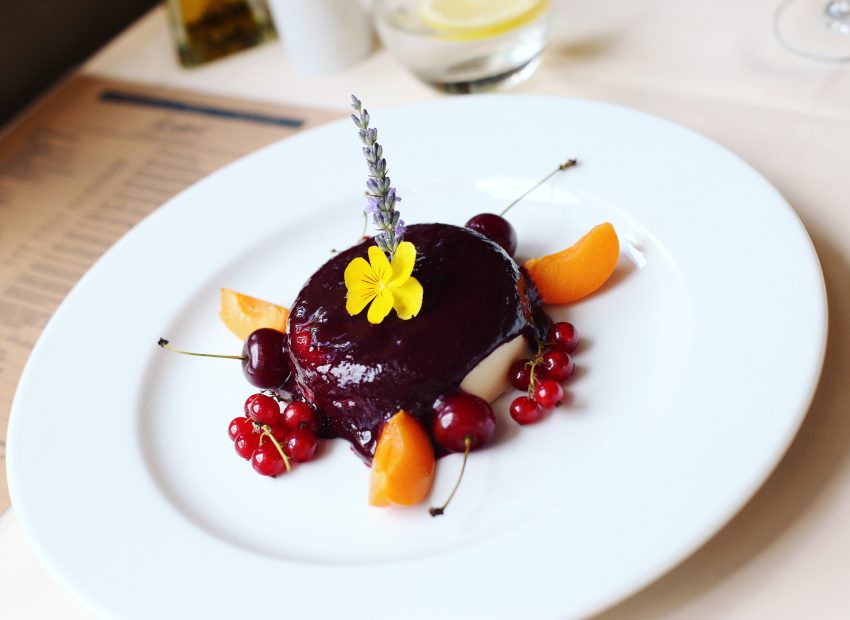 George Miller, the late comedian once said that the trouble with eating Italian food is that five or six days later you're hungry again – after our culinary journey at Alessio, we just couldn't agree more. It's a homely venue with the authenticity and the flavors of a Florentine family trattoria, made by and for people who have the deepest respect and admiration of Italian cuisine. One would appreciate it even in Tuscany.