Kecskemét-based folk artist Mrs Kati Zsigó is a true adorer of life. Her childhood wasn't privileged, but thanks to her endurance, she overcame all her difficulties. Driven by challenges, Kati practices 8 branches of art, one of them being egg decorating that brought her worldwide fame and recognition. With regard to Easter, we had a lovely conversation with her about her passion: egg decorating.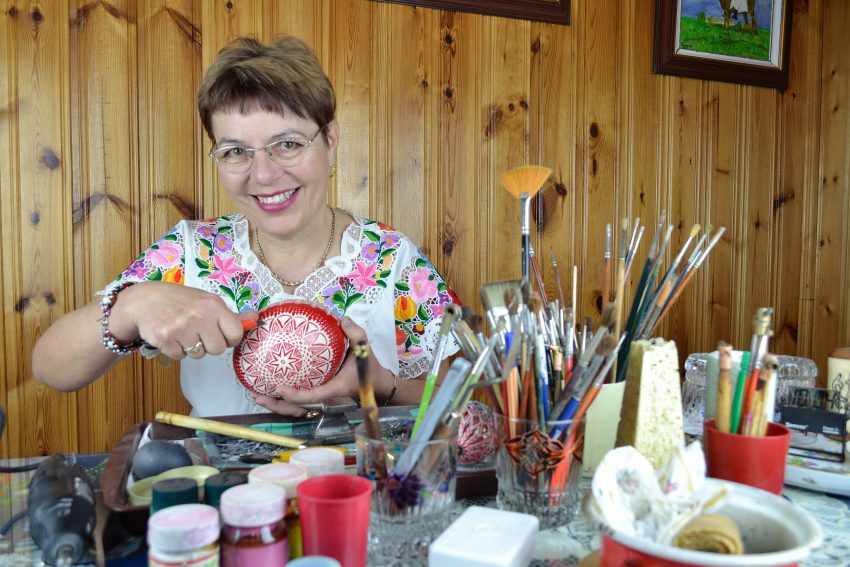 Where did the idea of egg decorating come from?
I was decorating our home when my husband suggested that I should paint flowers on the empty walls. Soon I discovered art's inherent beauty. When I am in the process of egg decorating, I feel positive energies flowing towards me, it helps recharging my batteries.
What decorating techniques do you apply?
I master nearly 30 decorating techniques which is quite a lot. I've learned them all by myself. Carving is hard, while decorating eggs with horseshoes (without nails) can be nerve-racking. The rest of the techniques are not too complicated; most of the time I choose scratching. I work with hen, duck, goose, emu and ostrich eggs.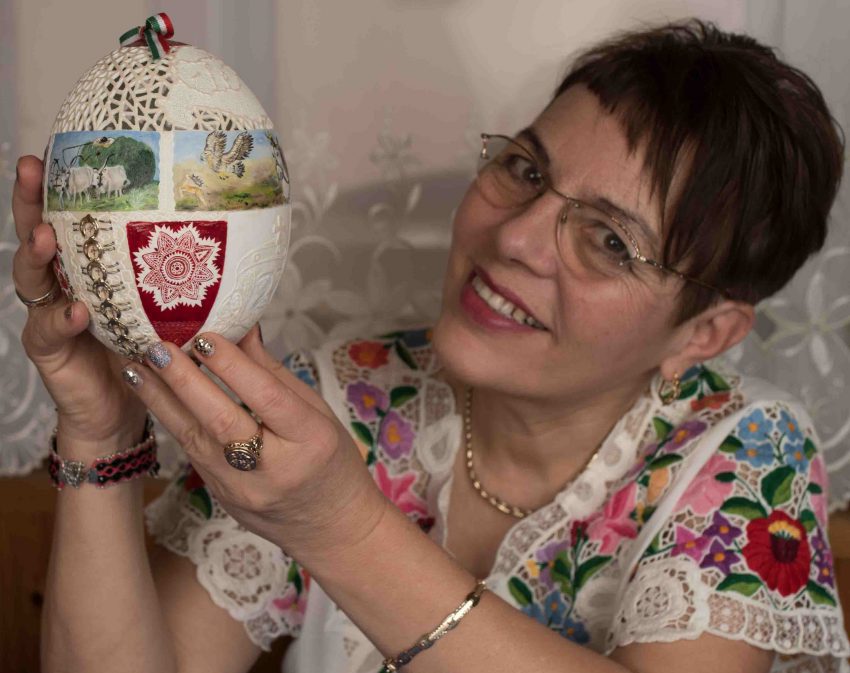 Do you follow any trends?
Talking about the aesthetics of Easter eggs, one must follow traditions not trends. At night when I am fantasizing about my future projects, and a challenging idea comes to my mind, I know I shall set to work upon it. Once I put my mind to something, I will go through with it.
How long does it take to perfect a given technique?
Well, it depends on which technique we are talking about. Learning to colour with wax, for instance, took me only a few days. After seeing only once how it is done, I went home and waxed 480 eggs obsessively. I hardly slept during that time.
Can you tell us about some unique experiences?
A Hungarian TV channel invited me to paint a 2-meter egg in front of a live audience. It also happened that a hotel owner sheikh offered me a 1-year contract to decorate eggs with golden horseshoes in Dubai. I was called to teach there too. One time a decorated egg was ordered from Sydney, for a collector's birthday. No gemstones, nothing special, only my art on a simple goose egg, and they paid nearly 540 EUR for it. As far as I know, the collector liked it so much he keeps it in a prominent place in his home.
Do you have a personal favourite among the eggs you decorated?
There are two, actually. For last Easter I created the Egg of the Hungarian Nation (Magyar Nemzet Tojása – it's actually up for sale! – the ed.) that I am very proud of. This Easter I came up with an even more complex idea: a bigger ostrich egg decorated with 348 ancient folk symbols. I named it "Beszélő Tojás" (literally translates to talking egg – the ed.) because it interprets the story of our ancestors. Both of these eggs are of an enormous intrinsic value and deserve to enrich the nation's cultural treasure.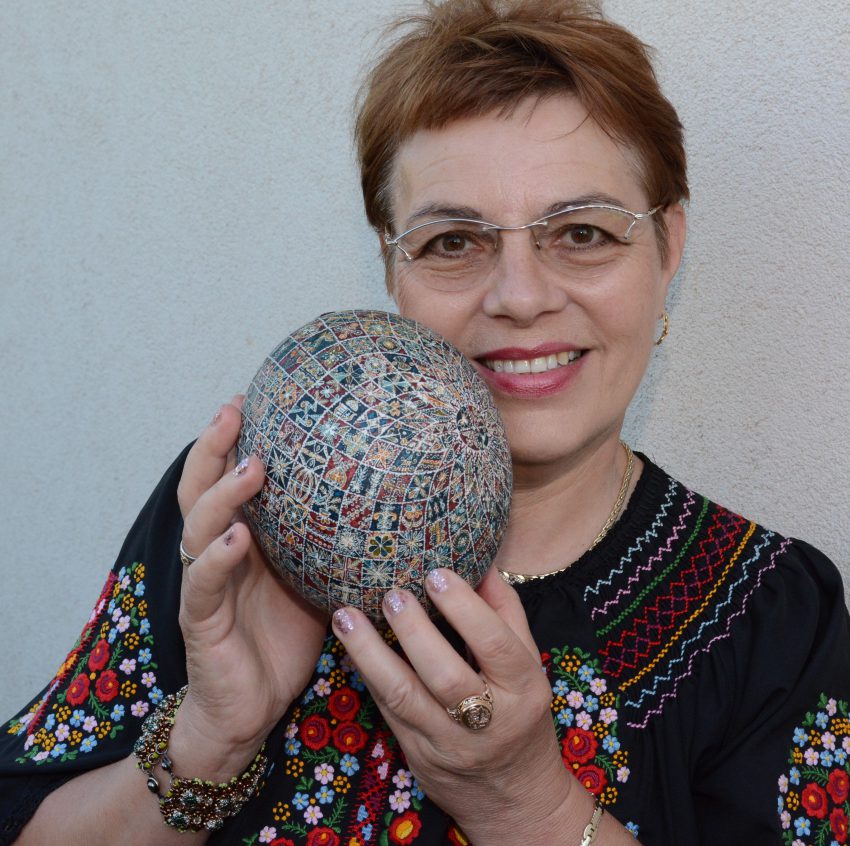 What is your most significant achievement?
Having been invited to Dubai a few years ago where I was chosen one of the top 5 egg decorators in the world is among my most precious memories. I was recognized both professionally and morally. In Hungary they call me the Queen of Egg Decorating, I made the egg of the Hungarian nation in 2018. I hope my hometown, Kecskemét is proud of me and my work; I established an egg exhibition which attracts visitors from all around the world. Seeing those mesmerized faces reminds me that I am not living my life in vain. Through my art I leave something behind that touches people.
In your case what is the key to success?
When I was a child, I was bullied and got no emotional support from my family. I lived in constant tension. Now I am the happiest person on the globe. I practise humility. My husband plays an inevitable role in my success; he has been with me for 42 years, he is my rock, my everything. Also, I believe that only people in the right state of mind can create something really beautiful. My most outstanding art pieces were created when I felt I could hug everyone and make them as happy as I am.
www.zsigonekati.com