After adoring the outstanding view of the Balaton Uplands, explore the culinary gifts of the northern shore. Let our guide be your map to the best seasonal delicacies and quality local wine in the area.
APáholy
Located in Balatongyörök, APáholy is not only famous for its extremely delicious, mouth-watering dishes but it also offers a spectacular view of our beloved Lake Balaton. Located next to the popular hiking spot Szépkilátó, you can effortlessly enjoy refreshing drinks and seasonal delights.
8313 Balatongyörök, Eötvös Károly utca 153. | Facebook

Balogh Pincészet (Balogh Winery)
In the heart of the Balaton Uplands, in Pécsely, the Balogh Winery invites all wine enthusiasts for an unforgettable experience at their wine terrace. They use eco-conscious technology to grow their grapes, while their wines preserve the freshness and flavours of the fruit, allowing us to have a sip of Lake Balaton.
8245 Pécsely, Balatoni út 17. | Website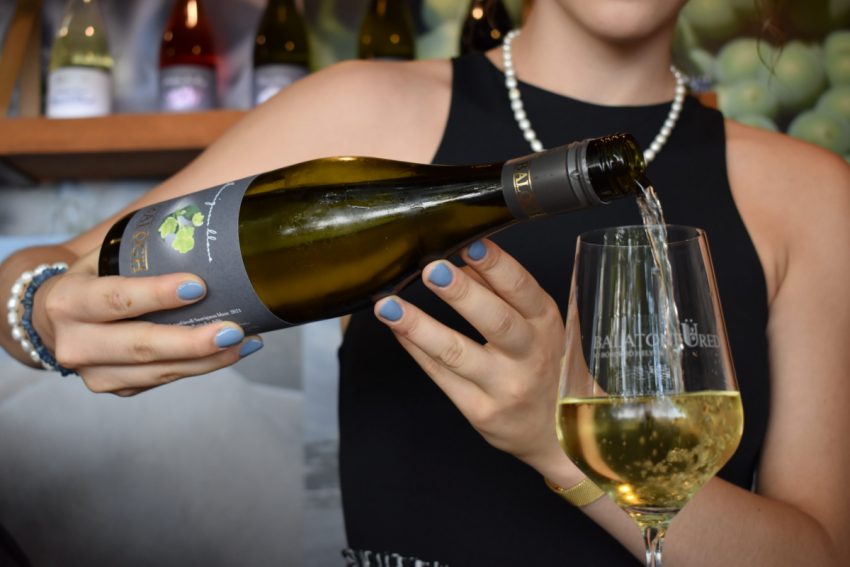 Borbarátok (Wine Friends)
The place that once hosted wineful friendly gatherings under the shady walnut tree today gives home to Borbarátok (Wine Friends) Restaurant and Pension, as well as FATA Winery named after the founding great-grandfather István Fata. Apart from hillside culinary treasures, uninterrupted tranquillity awaits you at Borbarátok.
8258 Badacsonytomaj, Római út 88. | Website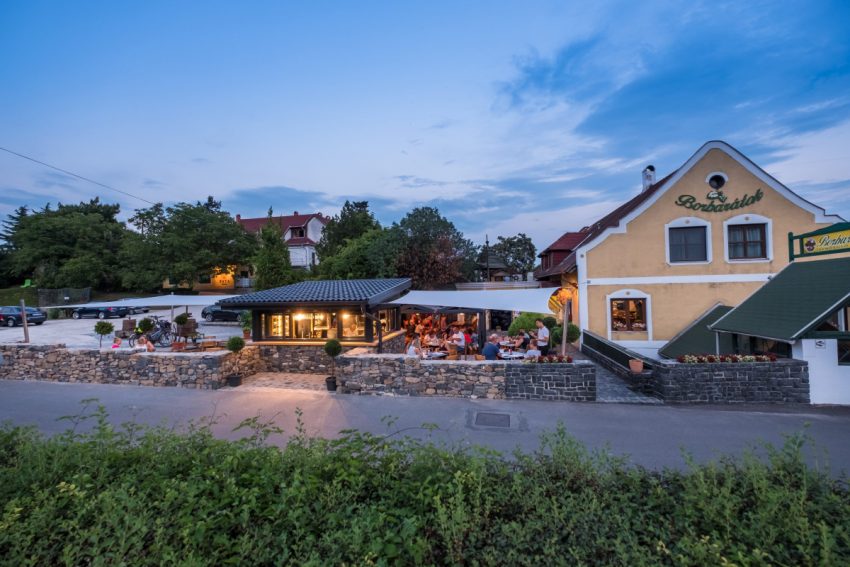 Bitang Burger, Alsóörs
Bitang Burger is definitely a must-visit gastro spot on the northern shore of Lake Balaton, for not only their tasty burgers but the cozy atmosphere and friendly community too. In addition to their impeccable regular menu, they also offer seasonal specials, so there is always something new to try. Smoked meats, buns made with organic flour, and high-quality ingredients are essential components, but the Bitang team does its best so that guests with food intolerance can also indulge in the satisfying meals of the famous burger place.
8226 Alsóörs, Endrődi Sándor utca 24/a | Facebook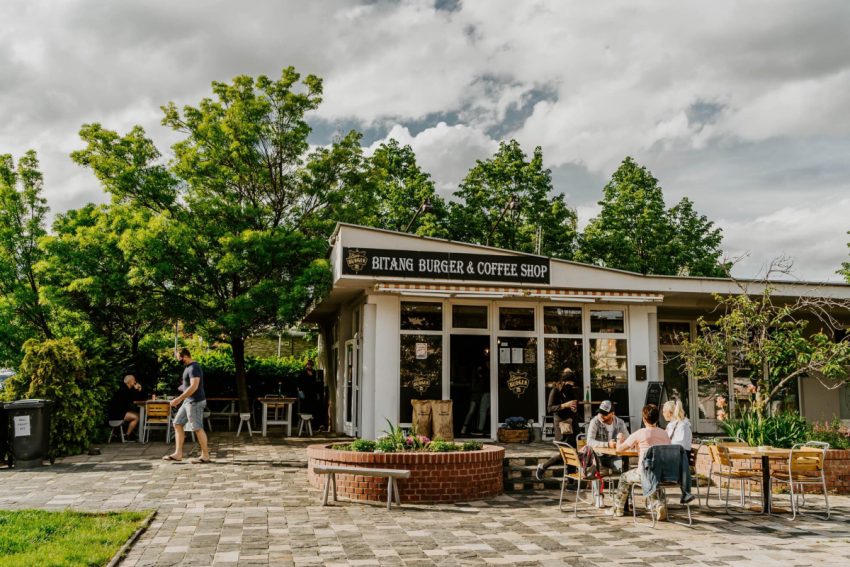 Casa Christa
Casa Christa's Tuscan-style apartment houses in the Balaton Uplands had been expanded with a panoramic restaurant in March 2022, which quickly found its way into people's hearts.
The charming restaurant and terrace welcome guests with impeccable service, surrounded by vineyards and 2000 almond trees, every day of the year. However, this ambiance is just the icing on the cake because the Casa Christa team does its very best so that guests enjoy themselves to the fullest during their stay on the estate. They hope that everyone visiting will fall in love with the place and they will happily return later.
After they had won the Michelin Bib Gourmand award last year, Casa Christa received a great honour once again: the Dining Guide has recently awarded them the title of "The Most Beloved Restaurant of the Year."
At this pleasing gastro venue, you can taste the compositions of award-winning and experienced chefs, made from excellent ingredients that vary seasonally, paired with wines from locally and nationally recognized winemakers. After enjoying this unparalleled culinary experience, the renovated press houses invite you for relaxation every day of the week, with its own wellness area, a wine cellar, and the most beautiful panoramic view of Lake Balaton.
8233 Balatonszőlős, Izabella út | Facebook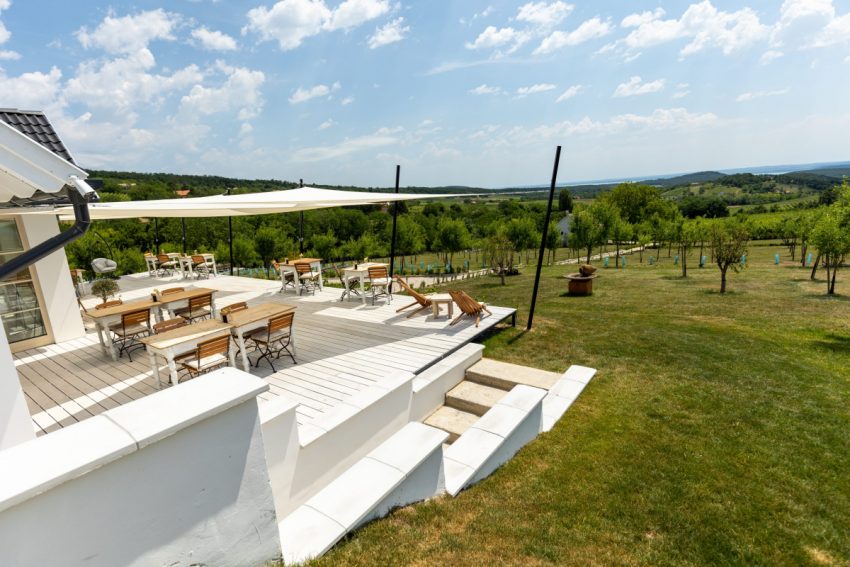 Fészek -Étel és Hotel
Located just a stone's throw away from Lake Balaton, Fészek (Nest) in Zánka embodies everything you could desire after a satisfying day in the region. Their menu showcases traditional and Mediterranean dishes that bring to life the finest ingredients of the Balaton Uplands. Their Káli pizzas redefine the round, Italian dough, while their soups, starters, and main courses all hold a tantalizing twist. And if you're seeking a cozy accommodation for relaxation, look no further, as Fészek also awaits with the most comfortable beds.
8251 Zánka, Rákóczi út 69. | Website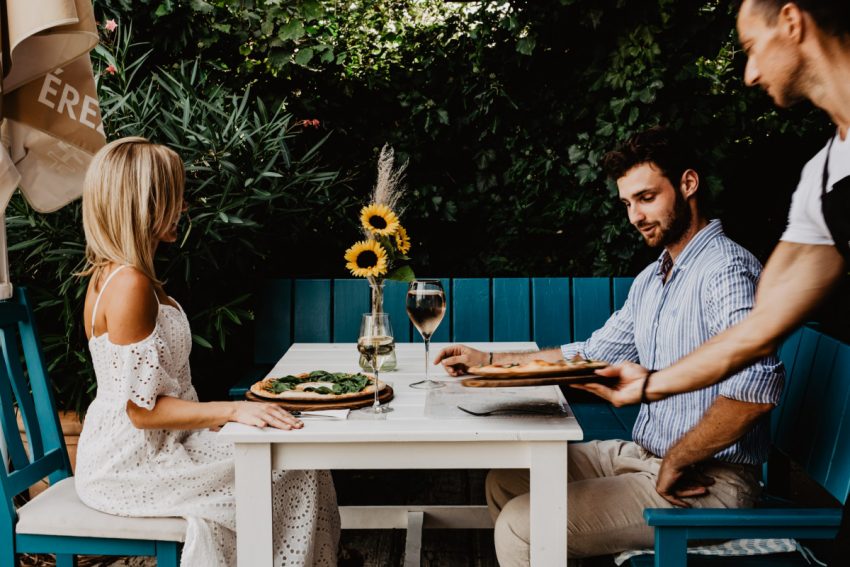 Fűszerkert Étterem (Herb Garden Restaurant)
Traditional flavours & modern cuisine – that's the secret of Fűszerkert Étterem (Herb Garden Restaurant). This summer, Tihany's panoramic gastro venue boasts a new menu in a renewed setting, in Echo Residence Hotel. The restaurant's chef brings a new approach to cooking: he fearlessly combines the familiar Hungarian flavours with the trendy Mediterranean cuisine while, of course, adding spices from the herb garden to the dishes. Moreover, the palatable courses are accompanied by the finest wines of the region. Book a table at +36 30 605 6311!
8237 Tihany, Felsőkopaszhegyi utca 35. | Website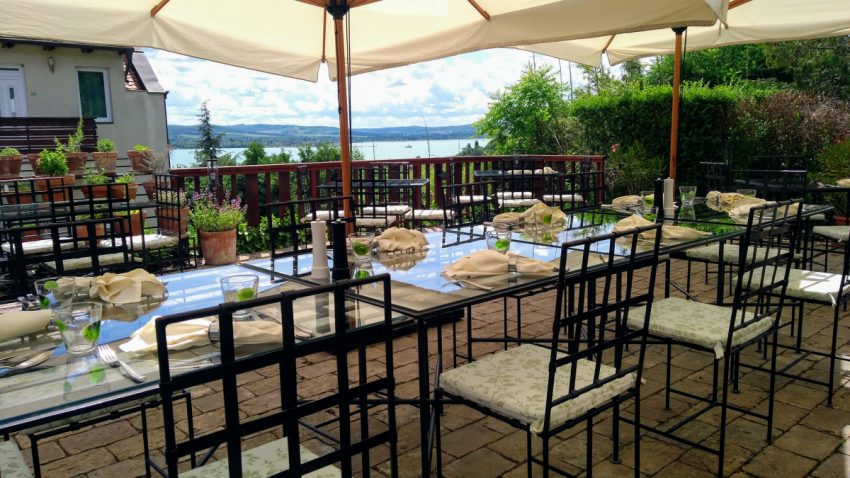 Gusto 13
Operating for 20 years now, Gusto 13 is a true culinary gem in the city of Veszprém, boasting numerous accolades. The menu can be divided into two parts: one features an innovative yet tradition-following bistro cuisine that increasingly emphasizes the use of high-quality Hungarian ingredients. The other part is mainly based on Italian and Mediterranean flavours, and the staff travels every six weeks to the Friuli-Giulia-Venezia region to source local ingredients. Whichever dish you choose, you won't be disappointed, and it's recommended to book a table before arrival!
8200 Veszprém, Csermák Antal utca 13. | Website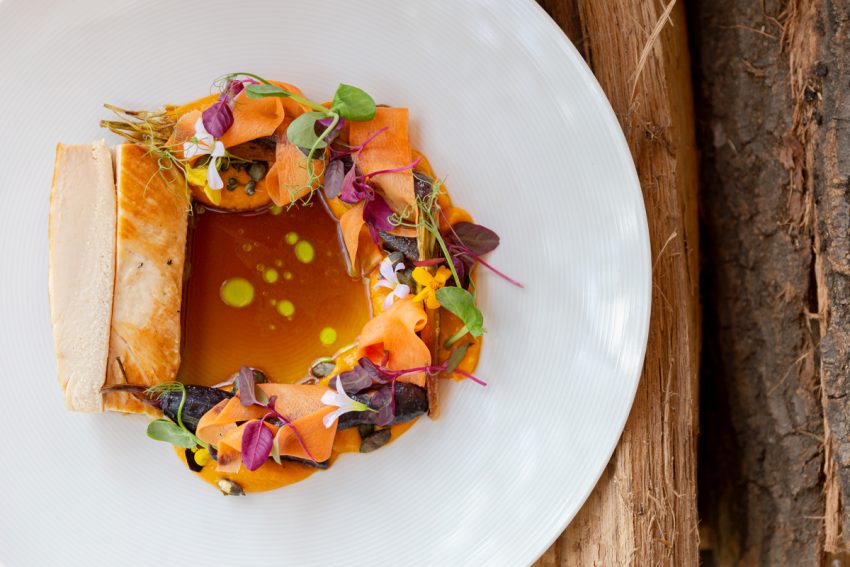 Klassz Kultbisztró
Located in the heart of Keszthely, Klassz Kultbisztró successfully combines the characteristics of a bustling community space and a cozy bistro. This diverse and friendly gastro venue is where international flavours meet the excellent wines of Lake Balaton. And it houses laid-back cultural events, too!
8360 Keszthely, Kossuth Lajos utca 41. | Website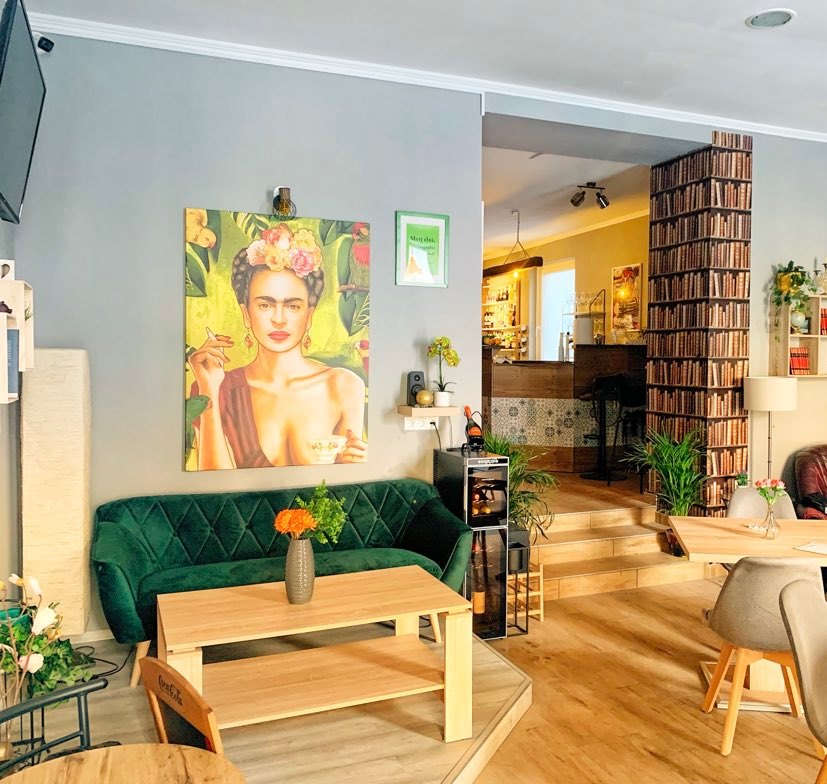 Mérce
Just a few steps from the Szigliget harbour, in a peaceful environment, you will find Mérce, offering wonderful Mediterranean dishes. You can savour the best of Italian and Spanish cuisine at this special gastro spot, which has evolved from an open-air cocktail bar into an exciting seasonal bistro.
8264 Szigliget, Aranykagyló út | Facebook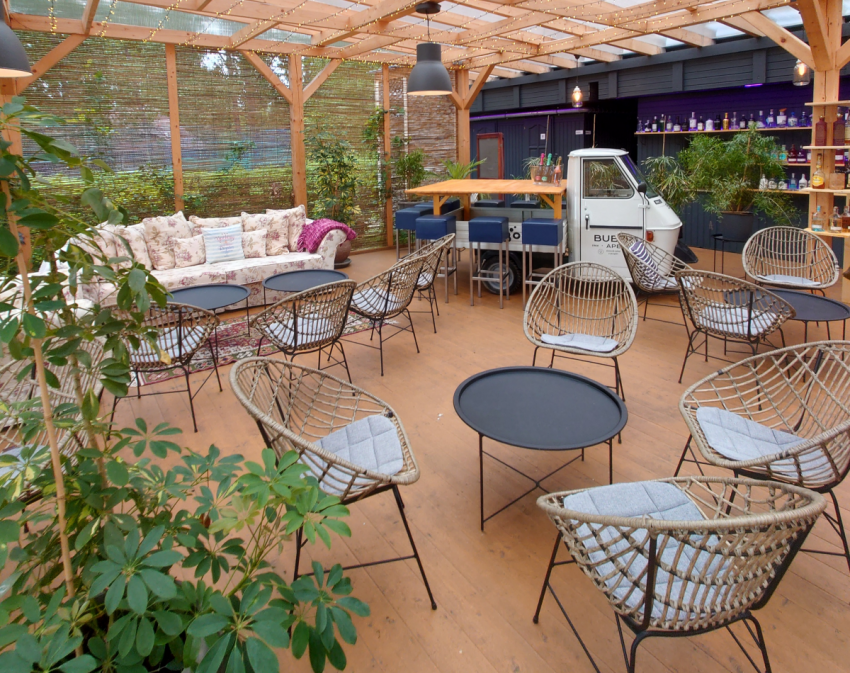 Petrányi Pince (Petrányi Cellar)
Petrányi Cellar, nestled in Csopak's Szitahegy, is a charming destination in the Balaton wine region. Besides their award-winning wines, their courses, made from locally sourced, seasonal ingredients, are also worth tasting. To top it off, you'll enjoy a magnificent panoramic view of Lake Balaton, adding a touch of dolce vita to the experience all year round!
8229 Csopak, Homokbánya utca 31. | Website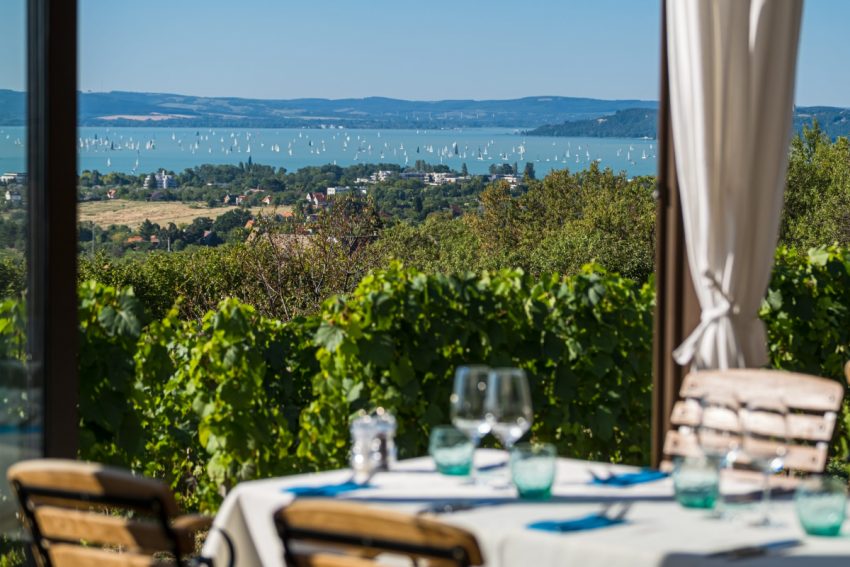 Pöttyös Bögre (Polka Dot Mug)
With its romantic charm, Gyenesdiás' loveliest breakfast spot, Pöttyös Bögre (Polka Dot Mug) will sweep you off your feet in an instant. Stepping inside the cottage, you'll be greeted with a homely atmosphere, while the wide selection of fresh and delicious breakfast dishes will tempt you to return.
8315 Gyenesdiás, Madách utca 2. | Facebook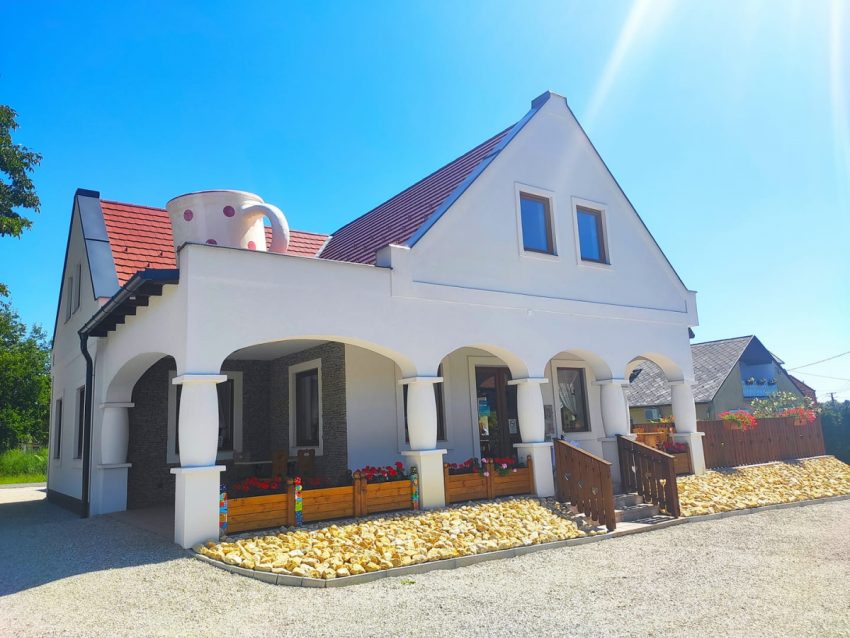 Sipos Borház (Sipos Winery)
Offering a breath-taking panorama over Badacsony, Sipos Winery is a lovely family business with a rich history. Their summer terrace is the perfect place to unwind month after month, enjoying theatre evenings, wine cinema, and live music in the company of delightful wines and excellent food.
8257 Badacsonytomaj, Szőlő út 23. | Website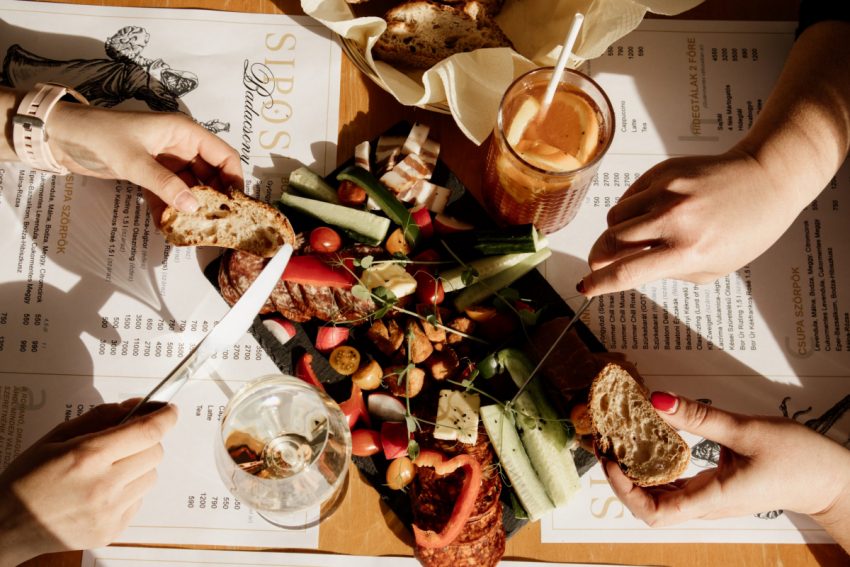 Taberna Infinito
Not only in its name but also in its unparalleled panorama, Taberna Infinito is boundless. In its Mediterranean terrace embraced by witness hills, time just flies by in the company of delicious tapas and a bottle of fine wine. Grilled dishes arriving on wooden platters and Mediterranean flavours whisk you away to distant lands, while the tasting menu for two invites you on an unforgettable journey. Vegetarian and vegan tasting menus are also available, providing an exquisite gastro experience with a colourful array of cold and hot tapas, grilled dishes, and desserts.
8284 Kisapáti, Kisapátihegy | Facebook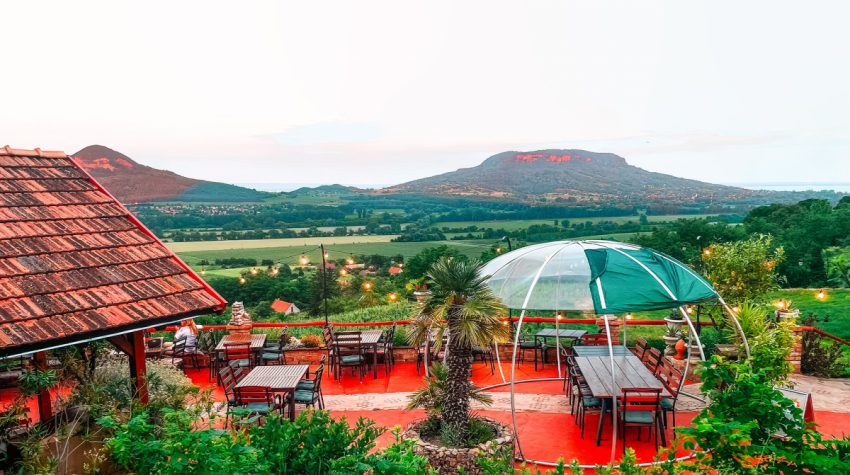 Tihany Gasztrokert
In Tihany Gasztrokert, the most delightful gastro garden of Tihany, you will find the most mouth-watering dishes and drinks under one roof. After a pleasant walk in Tihany, don't forget to relax amidst the desserts, ice creams, and specialty coffees offered by the Kaffeine Espresso Bar. If you feel like it, you can also enjoy your breakfast pastries here. In the shade provided by lush trees, heavenly Che Che burgers and other freshly prepared meals will satisfy your hunger. Moreover, this year concerts and smaller markets will be held in the garden, too.
8237 Tihany, Batthyány utca 18. | Facebook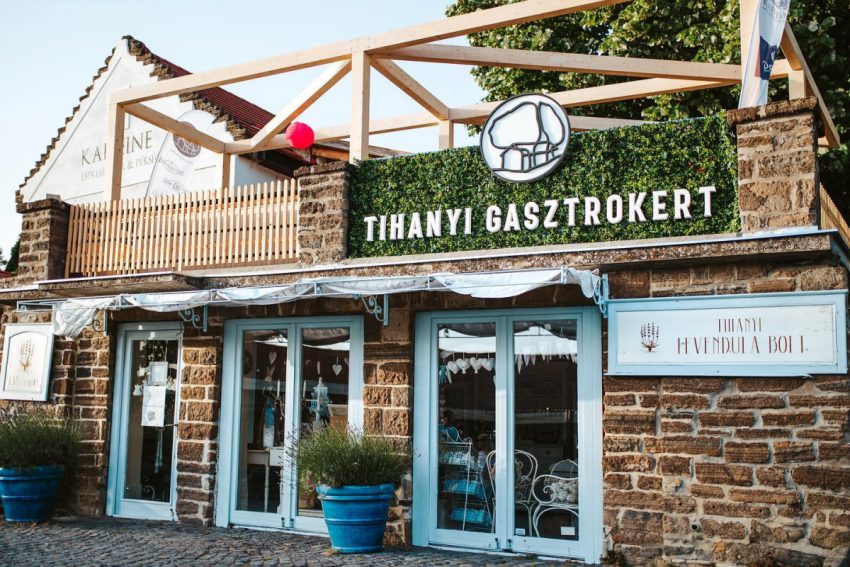 Villa Delikát
Are you craving some specialty food or drink during your vacation? Then head to Villa Delikát in Balatonfüred, where owner Zsolt Martonosi ensures that the shelves are full of not only quality foreign products but syrups, jams, cookies, and pastas from local producers.
8230 Balatonfüred, Széchenyi István utca 2. | Website