Feeling Hungry? Take a look at our top picks: you will find delicious alternatives for all occassions, for any part of the day.
Hungarian: Kéhli Restaurant
Situated right next door to the former home of legendary writer Gyula Krúdy, whose passion for wine and food still echoes throughout the neighbourhood, Kéhli is a time-honoured restaurant where you'll find an exceptional range of classic Hungarian dishes, from beef goulash to stuffed cabbage and iconic Hungarian desserts like Gundel pancakes and Somlói sponge cake. To top it all off, live gypsy music fills the 124-year-old rooms every evening from 6 PM. So come and experience the magic of Kéhli, where tradition and cuisine come together to create an unforgettable experience! Reservation is highly recommended.
1036 Budapest, Mókus u. 22. | Website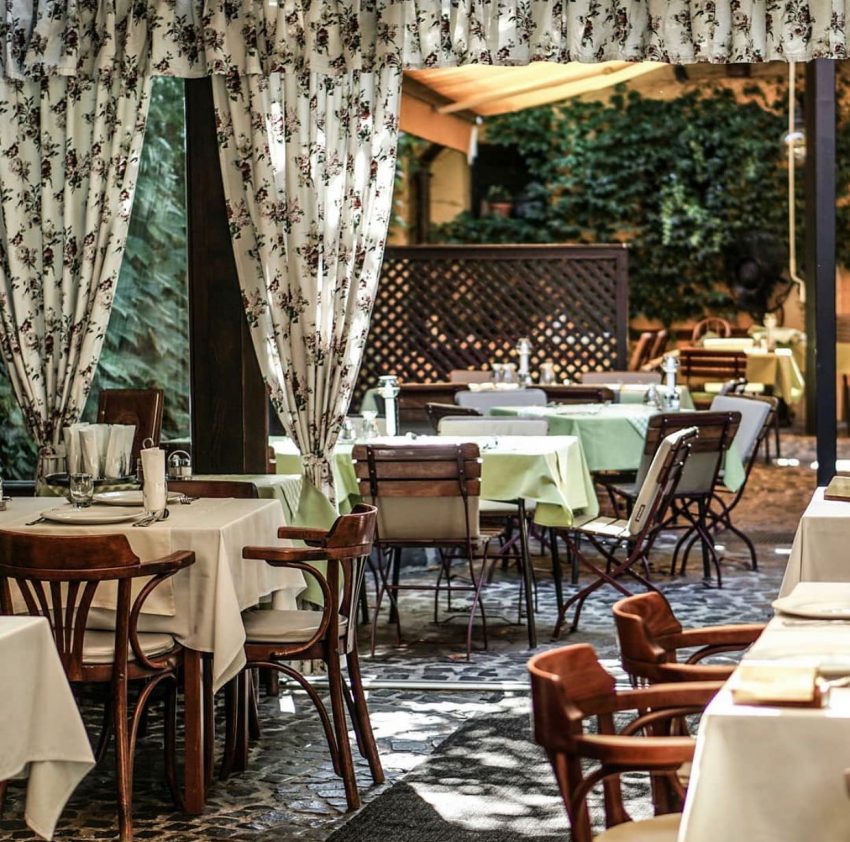 Brunch: VAJ
Budapest's butter superpower awaits guests every day from 7 in the morning until 8 in the evening with heavenly sourdough bakery products, refreshing pick-me-ups, and delicious sweets. From pistachio croissant and cardamom rolls with apricot jam to a variety of empanadas and homemade kombucha, VAJ uses only the finest ingredients, ensuring that you start your day right. And what if you happen to drop by VAJ in the later hours? Well, how about a filling hot sandwich and a tall glass of artisanal beer to match? Don't forget: VAJ is the way!
1085 Budapest, József krt. 30-32. | Facebook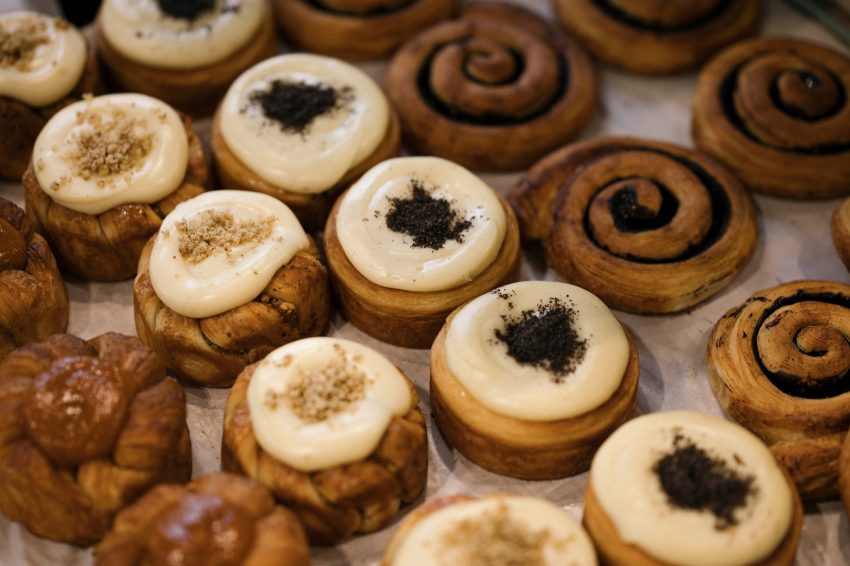 This Month's Favourite: Párisi Passage
Discover the world of classic Hungarian gastronomy with Párisi Passage Restaurant's iconic new menu! This experience is the perfect choice for those who wish to taste the timeless and essential dishes of Hungary in an opulent turn-of-the-century setting, ranging from foie gras to Budapest-style beef tenderloin and the tasty Kárpáti-style pike perch fillet. The vision is all about representing the latest technologies in the art of cooking, while including impeccable and local ingredients to celebrate the aroma and flavour of the country's authentic cuisine in a stunning atmosphere.
1053 Budapest, Ferenciek tere 10. | Website
Hidden Gem: Deszka Budapest
Nestled in one of the coziest streets of downtown Budapest, this quaint café offers a warm and inviting atmosphere (courtesy of the friendly staff and Mázli, the dog), complete with a charming interior and delicious breakfast options. Head to Deszka, escape the hustle and bustle of the big city, and indulge in eye-pleasing avocado sandwiches, English breakfasts, oatcakes, and reimagined French toast, all arranged in a stunning artistic composition that rivals the colour palette of a baroque painting.
1053 Budapest, Veres Pálné utca 31. | Facebook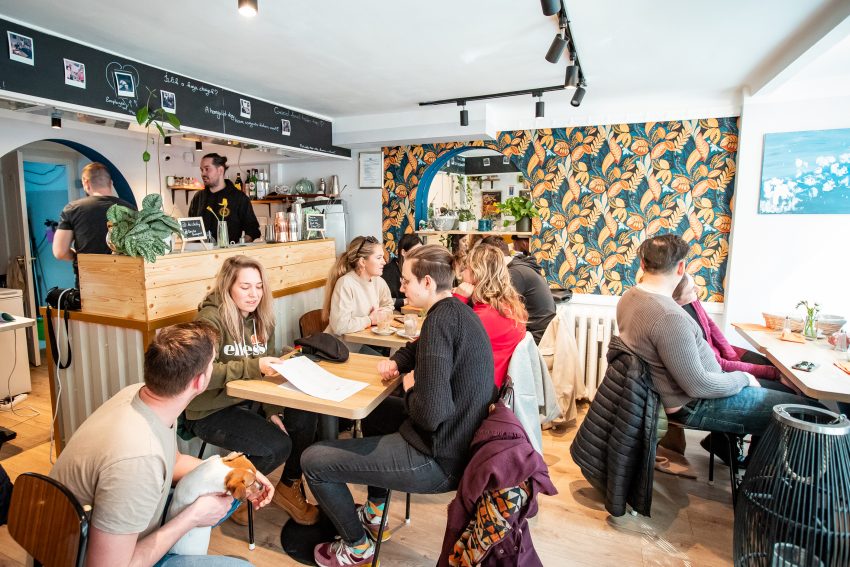 Danube Panorama: Corso Bar & Terrace
Sitting on the vibrant Danube Promenade, InterContinental Budapest's Corso Bar and Restaurant pampers your taste buds with an artfully put together selection of cocktails (each inspired by world-renowned Hungarian inventions), scrumptious bar snacks, vibrant salads, and hearty mains, with the gently flowing Danube and the Buda Castle providing the unforgettable backdrop. So, gather your friends and check out Corso for a night of fabulous drinks, fantastic food, and breath-taking views!
1052 Budapest, Apáczai Csere János utca 12-14. | Website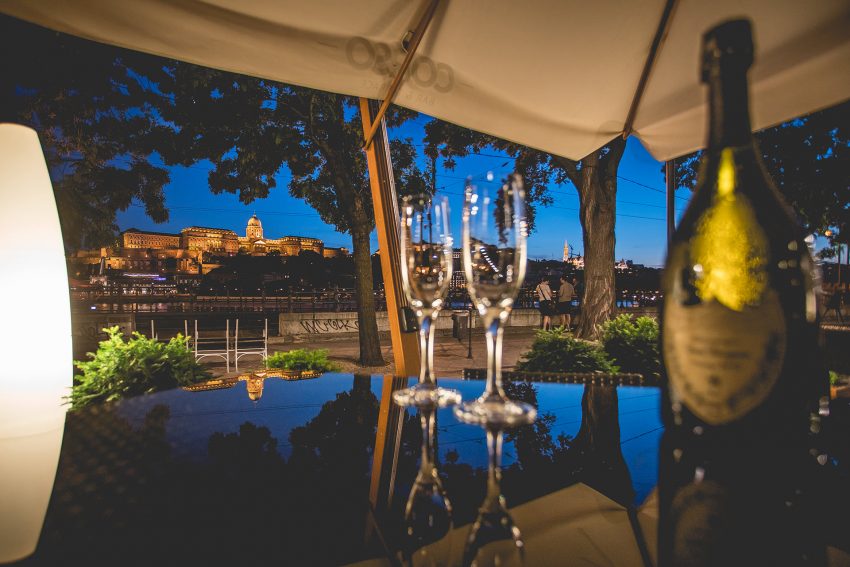 Gastropub: Csiga Café
If you're looking for a place that's a real charmer, look no further than Csiga Café! This artistic gem boasts a bounty of wooden surfaces, paintings galore, and lush greenery, as well as a melting pot-menu of Hungarian and international flavours, with dishes like beef cheeks in red wine with dödölle, Lebanese vegetable stew, and American pancakes drizzled in maple syrup. And the fun doesn't stop there – Csiga Café also has an impressive collection of rums that will have you feeling like a pirate in no time!
1084 Budapest, Vásár utca 2. | Facebook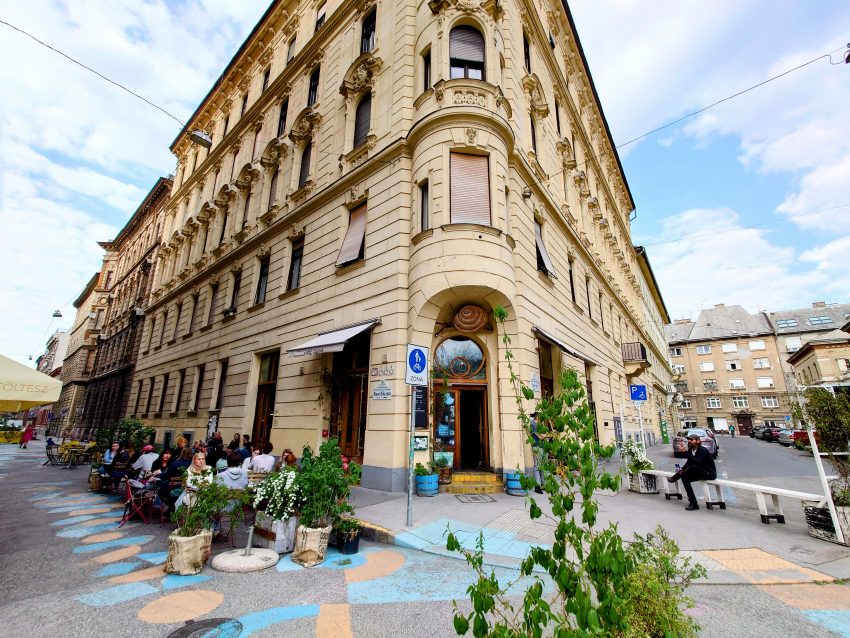 Rooftop: White Raven Skybar & Lounge
As Budapest's most prestigious sky bar, White Raven Skybar & Lounge will wow you in every way possible. Located in the historic heart of Buda Castle, this exclusive venue provides visitors with a bird's-eye view over Margaret Island, the Parliament building, and the colourful Zsolnay-tiled roofs of the adjacent Matthias Church, while offering an awe-inspiring ambiance, an extraordinary menu bursting with surprising flavour fusions, and sensational signature cocktails that will have you feeling like you're on cloud nine!
1014 Budapest, Hess András tér 1-3. | Website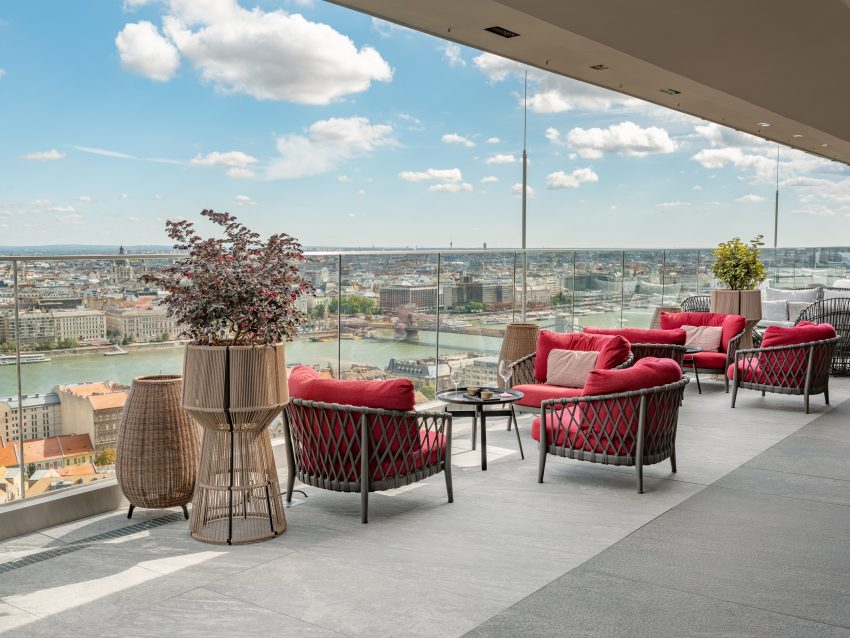 Street Food: Bubu Bubble Tea
Are you ready to taste the most popular drink in Asia? Well, you're in luck because Bubu Bubble Tea has got you covered! They have not one, not two, but three locations in Budapest where you can get your lips on these tasty beverages! With 26 flavours and an abundance of jellybeans, tapioca, and fruit pearls to choose from, the combinations are seemingly endless. But wait, it gets even better! You can also create your very own bubble tea at home with ingredients and equipment purchased from Bubu's online shop. Enjoy your favourite drink anytime, anywhere!
1052 Budapest, Petőfi Sándor utca 6. | 1066 Budapest, Teréz körút 38. | 1117 Budapest, Móricz Zsigmond körtér 16. | Facebook