Are you wondering what the best restaurants are to go for Valentine's Day? We put together our favorite destinations which are romantic and classy, perfect for couples seeking to experience something special.
A hidden gem in a not so hidden area, Halászbástya Restaurant is located just a stone's throw away from some of Budapest's most attractive tourist destinations: the Fisherman's Bastion, Matthias Church, and Buda Castle. Its gorgeous surroundings, lavish inner spaces, incomparable panorama and tasty gastronomic delights make it THE perfect venue for taking your relationship to the next level. You can choose from meals such as duck liver bonbon, duck breast and shalot crumbs, veal medallion, Manjari chocolate with roses, and so on. Enjoy the romantic dinner in two locations, either at the restaurant that resembles a knight's hall, or under the arcades. For an even more special experience, book a deluxe or exclusive table.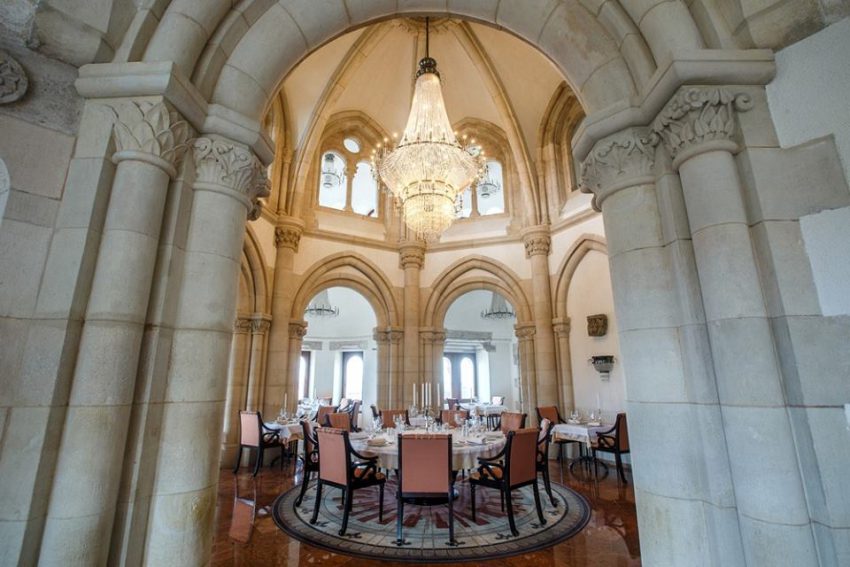 1014 Budapest, Budai Vár Halászbástya
Your significant other deserves to be pampered at all times, even more so on special occasions. Show some love on Valentine's Day by taking your other half on an extraordinary date! What better way to express your true, deep feelings than treating the love of your like royalty, showering him/her with the gift of quality time and a classy dinner? Városliget Café is one of, if not the most romantic restaurants in the city, where couples get a taste of what a perfect rendezvous is like every single time they cross its doorstep. On 14 February an exciting culinary adventure is waiting for you two, topped by a glass of sparkling wine with hibiscus. The icing on the cake is the gorgeous view to City Park's lake, and Vajdahunyad Castle.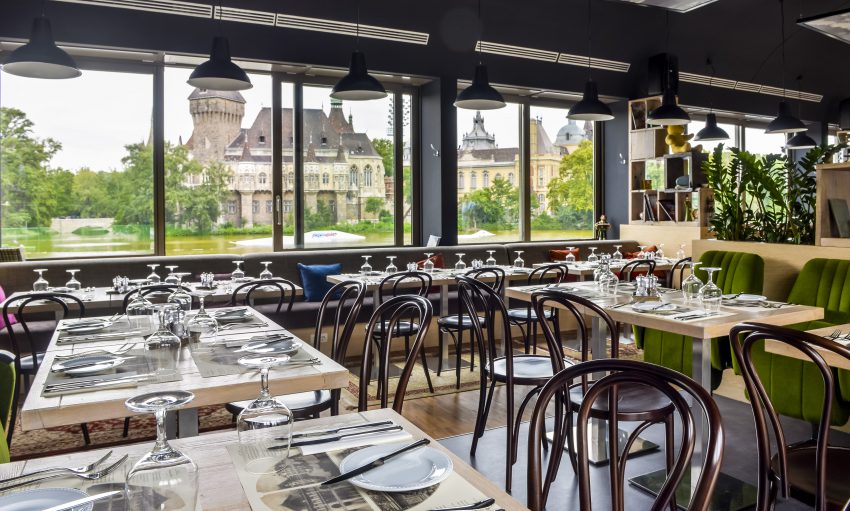 14 February isn't like any other day: it gives you the opportunity to charm your significant other in ways you have never done before. Obviously, the most important components of a romantic date are the two of you, but it's also important to find a venue where you feel special, and experience an exceptional treatment. The bistro-styled downtown restaurant is THE perfect choice, because it provides you with a sensual Michelin-starred gastro adventure: quality food and excellent service. On the Feast of Saint Valentine, Costes Downtown offers an unforgettable dinner experience, with such specialties on the menu as pan fried duck liver, John Dory, Lamb in 3 ways, and mouth-watering dessert creations – each complemented by quality wine.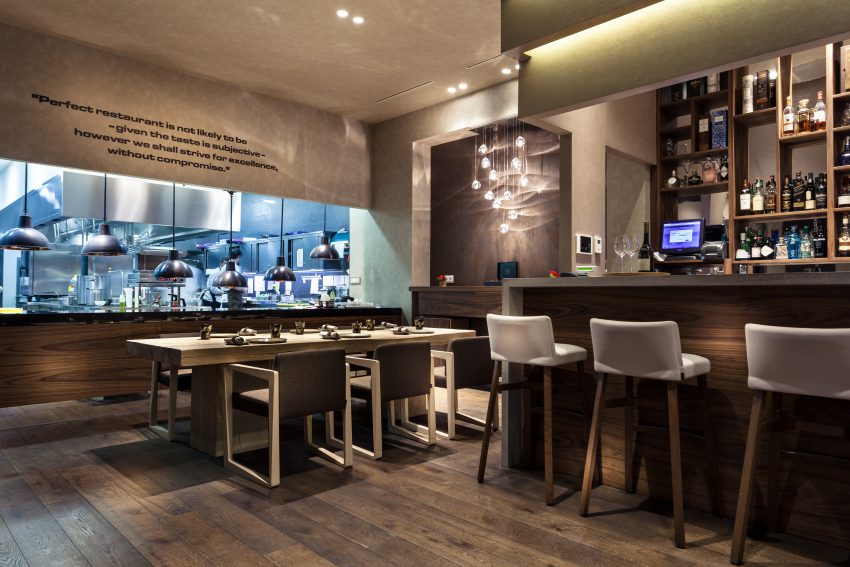 This year make Valentine's Day extra special with an exotic dinner at Wan Hao restaurant, in the heart of Budapest's Chinese quarter! Other than their delicious, signature Chinese and Cantonese gourmet meals you and your love interest can order some new additions to the menu, including specialties such as beef short ribs, tasty Peking duck, Chinese spare ribs and many more wok stir-fried dishes. Coincidentally, the celebration of love falls on the days of Chinese Spring Festival, making the event even more special. Peak into the traditional celebration of Chinese New Year and enjoy a complimentary fruit plate and a 10% discount on your food consumption, as a Funzine reader!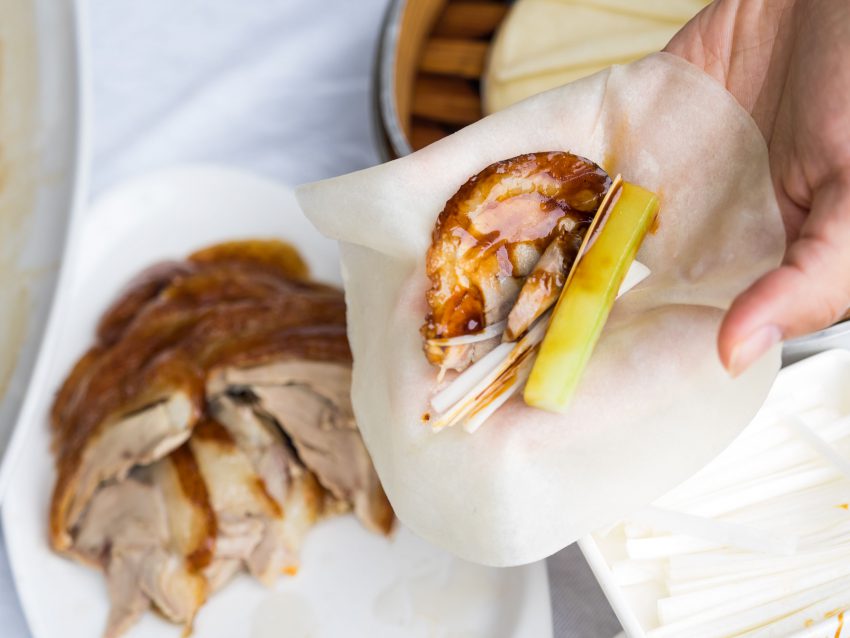 1107 Budapest
Jegenye utca 30.
+36 30 912 6888
Located in Kempinski Hotel Corvinus, Nobu Budapest is the first Central European member of the avant-garde Japanese restaurant chain started by chef Nobu Matsuhisa and actor Robert De Niro. Head chef Gábor Schreiner is in charge of presenting Japanese-Peruvian flavours in Nobu-style including mind-blowing seafood creations, Nobu's classic meals, and world-famous signature dishes. On 10 February Nobu hosts programs for children, including sushi school and costume making, while on Valentine's Day, the lavish restaurant offers special discounts: from noon to 5 pm everyone is entitled to a 20% discount, and between 6 pm and 10 pm live jazz music creates a laid-back atmosphere, and a complimentary "love" dessert is served free of charge for all guests.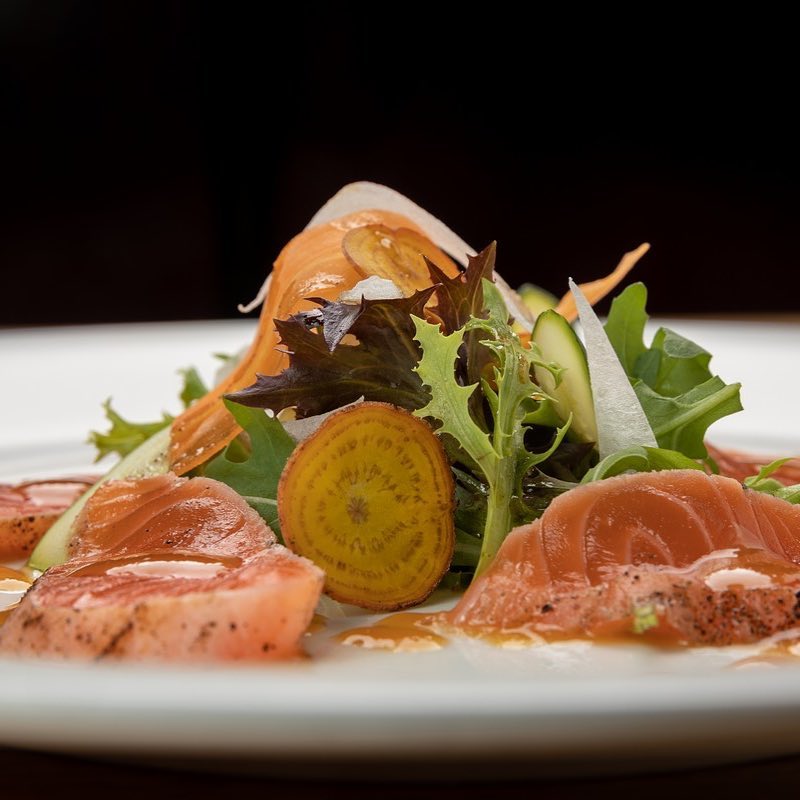 1051 Budapest, Erzsébet tér 7-8.
Would you like to charm him or her on the first date, or your purpose is to celebrate your long-time love in a special way? Whatever you are looking for, you'll find it at one of Budapest's most elegant steak houses, Prime Steak and Wine. On Valentine's Day, the restaurant is awaiting you in two different appointments: from 3 to 5 PM their "Early Bird Seating" is available for those who would spend the rest of the evening in private, while the other option is "Love Birds Seating" from 7 to 10 PM. Spending quality time together is important in all relationships, why not spice it up with a culinary experience (accompanied by nice music and gorgeous decoration)? For prices – including a glass of welcome sparkling wine, a 5-course Valentine's Day dinner, 0.75 mineral water and service fee – follow Prime Steakhouse on social media.

Being a restaurant that's name literally translates to stove, homely Tűzhely makes sure to fuel the spark of love on Valentine's Day too. If its mouth-watering, innovatively prepared but traditional recipe-based meals could talk, they would put into words how the ingredients of each meal fuse together in perfect flavour harmony. As actions speak louder than words, experience the great source of pleasure food can be at Tűzhely! Romance your special someone AND your taste buds with a sinful selection of satisfying meals, choose from two menu options (including dreamy dessert creations such as cold strawberry soup with almond-cottage cheese dumplings or flamy pear) only for 6990 HUF/person. To find out more, follow Tűzhely on social media.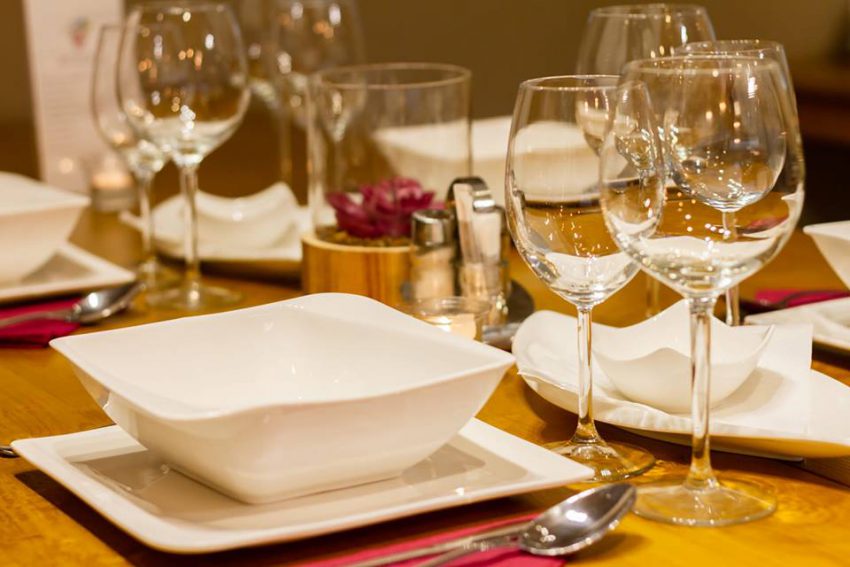 In a peaceful street of the Hungarian capital's bohemian district, ARAZ invites you to embark on a unique gastronomic journey. The restaurant is most known for creating a truly harmonious menu consisting of traditional Hungarian and French savours. Surprise your special someone with a romantic, exclusive dinner where only taste bud pleasuring specialties will be served. The harmony of flavours and divine smells are complemented by live music, guaranteeing a memorable time well spent together. The icing on the cake: artisan chocolate pieces, chocolate fountain, and other genius chocolate delicacies, because every romantic dinner must end on a sweet note, right? Caution: don't forget to clink glasses with your delicious Valentine's Day cocktails called Love Potion Martini before tasting ARAZ's incredible oyster, cold starters, and divine desserts.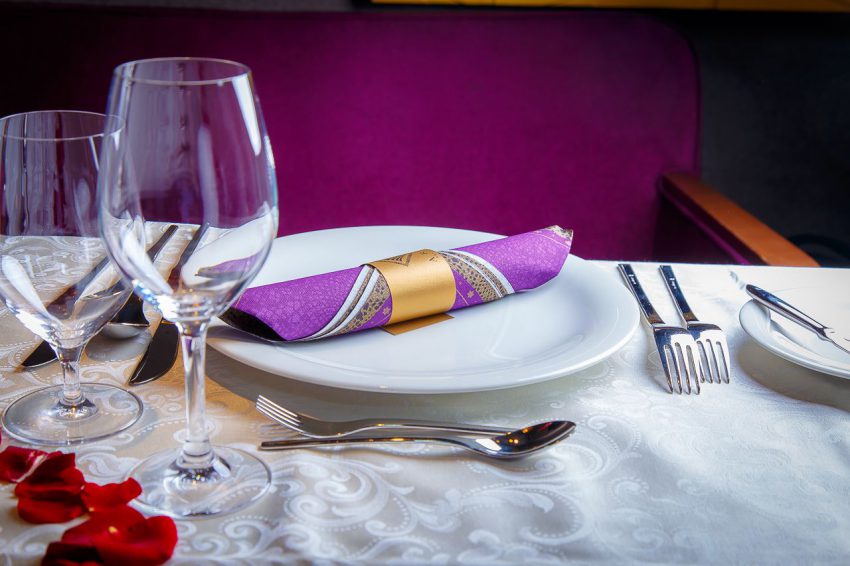 Would you like to get a taste of how the French celebrate Valentine's Day? On 14 February, you'll have all the chances to do so. Located in Buda, Émile invites you on a sensual culinary journey to the most romantic country imaginable. It's not hard to fall for the restaurant's charm that lies in its cozy spaces furnished with comfortable armchairs; honestly, the whole place looks straight out of Pinterest. Find out what it is like to be pampered with the flavours of love enhanced by aphrodisiac ingredients, and enjoy your night out in this classy environment, accompanied by the love of your life. Expect an excellent dinner topped with French dessert-specialties. It's going to be a memorable rendezvous, book a table until it's too late.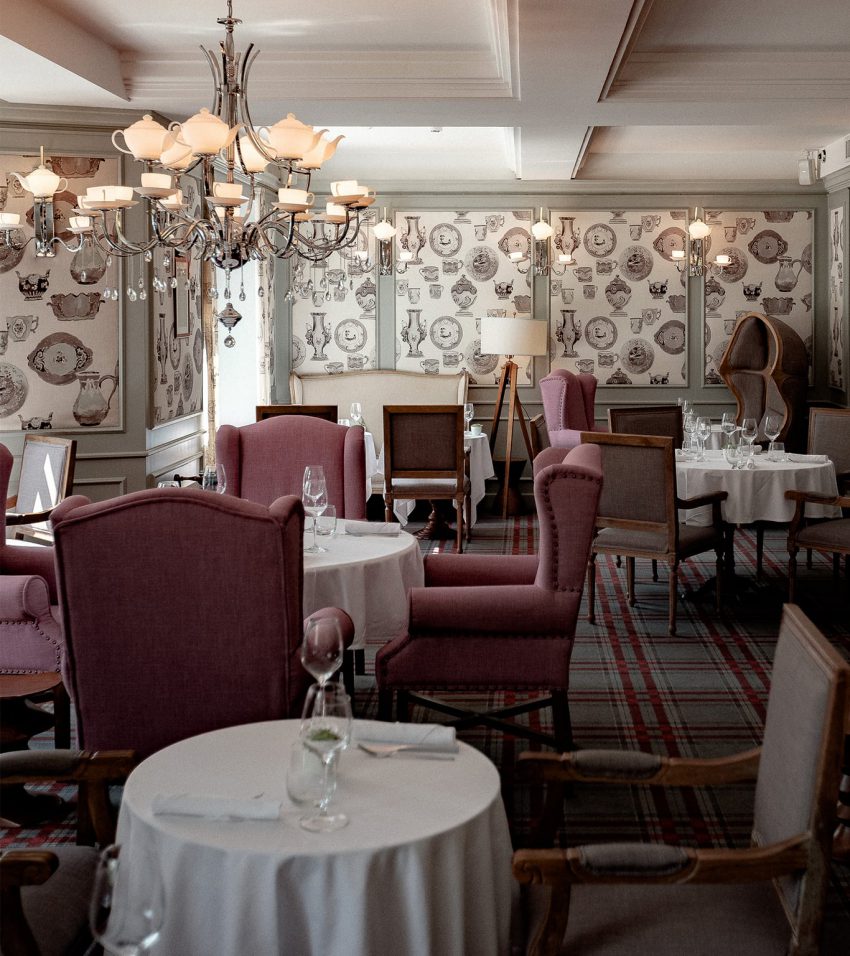 After tasting one of Macaron Heaven's divine sweet meringue-based creations that come literally in all shapes and forms imaginable, it becomes obvious where one of our favourite confectioneries got its name from. For Valentine's Day, the Buda-based pastry shop adds extraordinary shapes (cupcakes, big brown teddy bears, and other specialties, from 390 to 590 HUF per piece) to their already impressive, artistic assortment, with special gift boxes available on request, perfect for the occasion. Express your true feelings in a thoughtful, creative and pampering way: order your favourite figure & flavour combination at Macaron Heaven, then all you have to do is sit back and relax. Your loved ones will feel very special, it's guaranteed.