Budapest is often referred to as the "Paris of the East" due to its stunning architecture and picturesque setting on the banks of the Danube. Whether you're in town for a romantic weekend getaway or a special anniversary trip, the Hungarian capital is the perfect destination for a couples' retreat, and our handy itinerary is here to prove it!
Take A Stroll Along Andrássy Avenue
Commonly named as the Champs-Elysée of Budapest, Andrássy Avenue connects the inner city with Heroes' Square, and can be separated into three sections: starting from Heroes' Square, the first portion is characterized by villas and palaces of various architectural styles, from neo baroque to art nouveau and Bauhaus. From Kodály körönd to Oktogon, you'll find ornate turn-of-the-century tenement houses, including the building that gives home to the House of Terror and the Liszt Museum, while the last stretch, leading up to Erzsébet Square, is famous for its high-end shops and restaurants. Found only a couple of blocks from the avenue's majestic Opera House, Két Szerecsen Bisztró is one of the downtown's best brunch venues, and as such it is a perfect pit stop in case you'd get hungry during your excursion.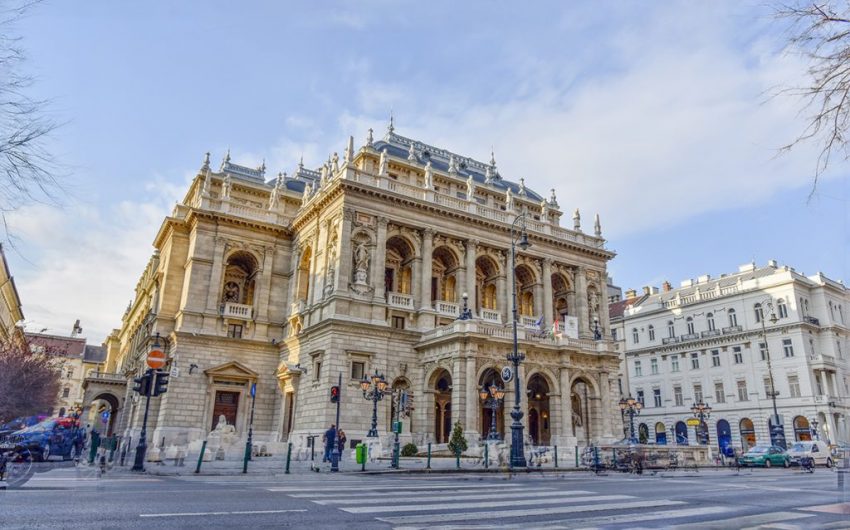 Float Above the City in a Hot-Air Balloon
Experience Budapest in all its splendid sprawl hovering 150 meters above ground: City Park's newest attraction, BalloonFly revives an age-old tradition, recalling the Hungarian Millennial Exhibition of 1896, when a large hot-air balloon was tethered to the exact same hill the present-day balloon launches from. Inspired by Pál Szinyei Merse's painting, the helium-powered balloon reaches its maximum height in about 5 minutes, revealing the picturesque cityscape gradually as you rise higher and higher. After taking spectacular selfies and stealing kisses over famous Budapest landmarks, stop by Millennium Café for a divine pick-me-up – you won't regret it!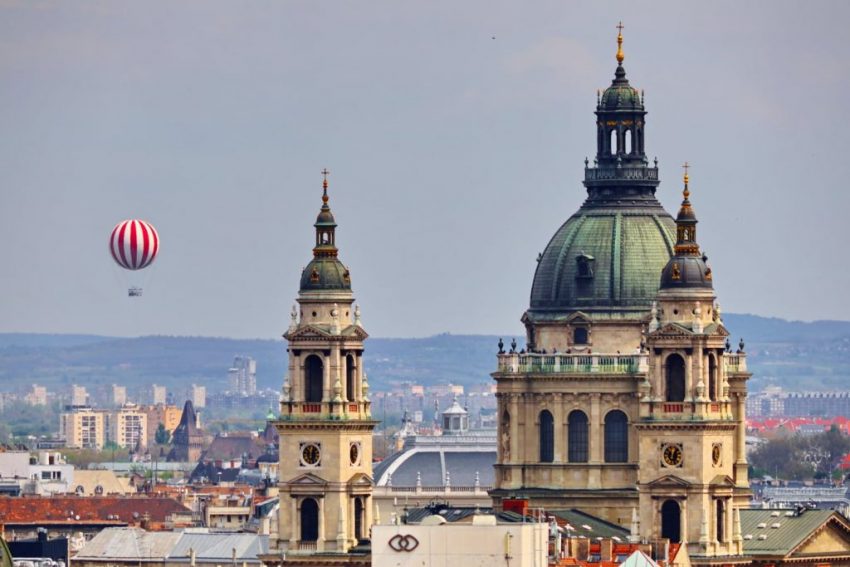 Culture and Candlelight
A bit of culture never hurts, either: take your other half to an interesting exhibition, such as the one focusing on the works of János Vaszary. The Hungarian National Gallery's exhibition, titled Vaszary Rediscovered, presents around 70 works by the artist, 24 of which could have never before seen by the public. The paintings range from Impressionism to Art Deco, making this a truly exciting and memorable display of human creativity. Having explored the painter's oeuvre, check out the panorama from the dome of the Royal Palace, and spend a romantic dinner with a view at Halászbástya Restaurant.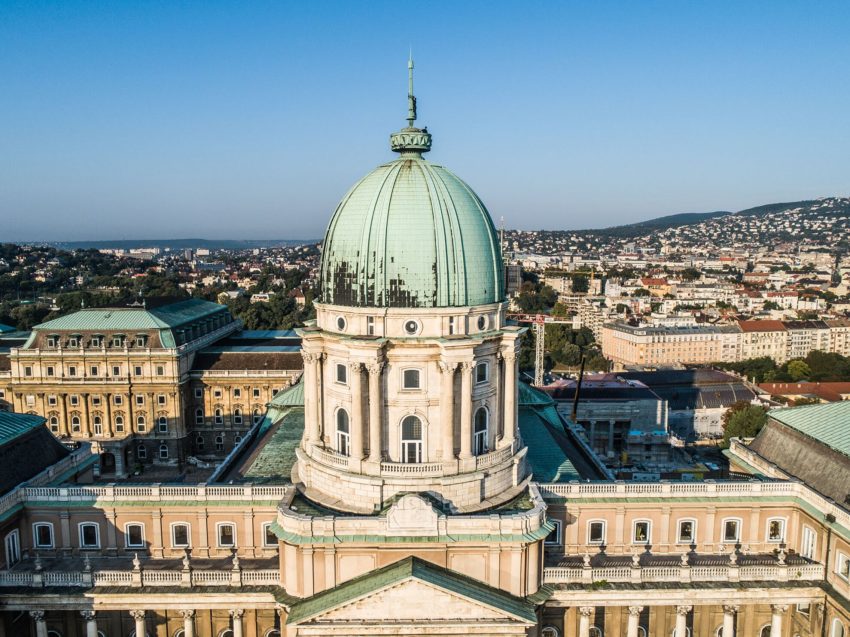 A Historic Bath with a View
Do away with your uncomfortably small bath and instead relax and soak together with your significant other in one of the most opulent historic baths in Budapest! The spa kingdom of Rudas is equipped with all the necessary amenities for a full-scale charge-up of your battered down batteries, including massage therapy, various saunas, a range of pools filled with healing waters, imperial splendour, and a breath-taking panoramic view over the city. Look out for the Rudas Bistro's Valentine's Day specials, or hit up nearby Asztalka, a super-cute patisserie offering heavenly cakes and delicious hot chocolate.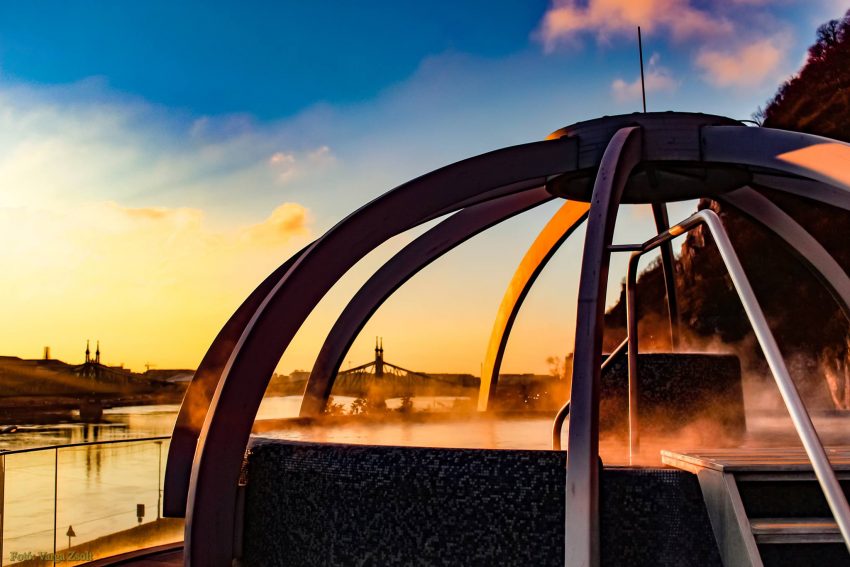 Carouse in Little Jerusalem
No trip to Budapest is complete without taking a walk through the city's former Jewish Quarter. Today a part of the Erzsébetváros district, the neighbourhood still serves as the centre of the city's conservative Jewish community and gives home to three synagogues, including Europe's largest. On the other hand, the Jewish Quarter is also an eclectic hub of hedonism, boasting an ever-increasing number of ruin bars and restaurants, such as the world-renowned Szimpla Kert and the Mediterranean-style Mazel Tov. For a bit of time travel and a nice glass of wine, make sure to drop by legendary Café Zsivágó!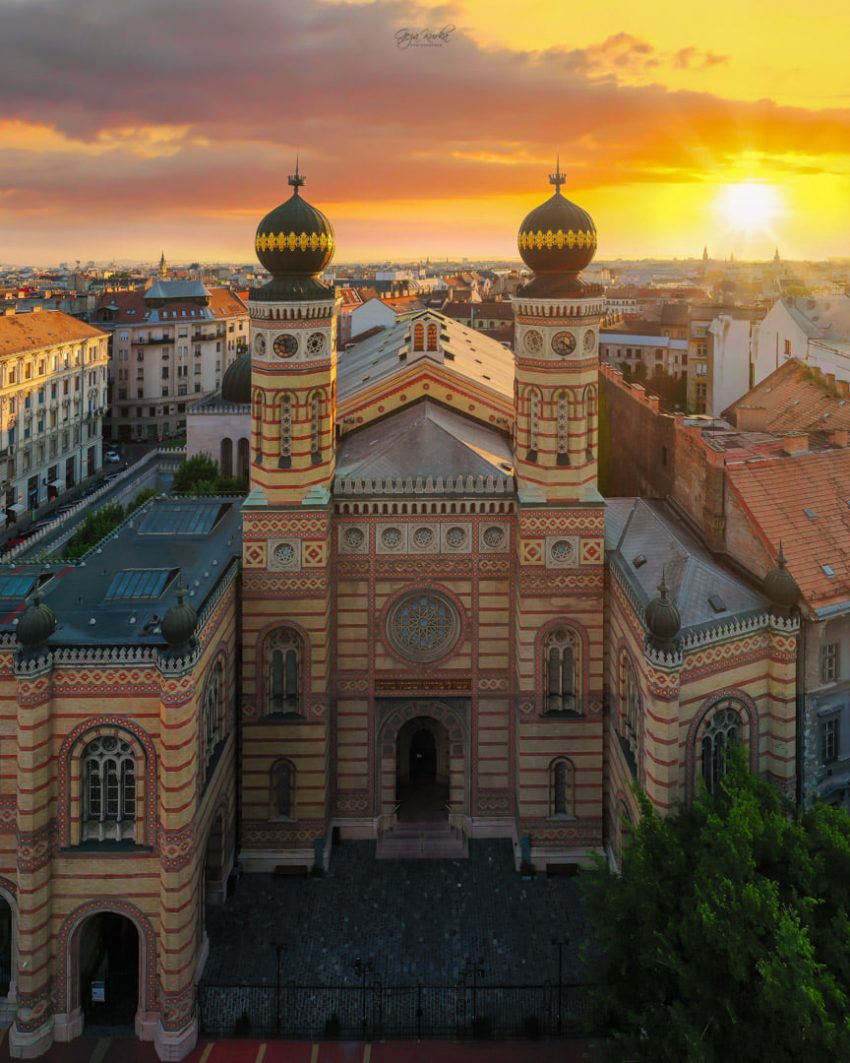 Valentine's Day Special at Corso Restaurant Intercontinental Budapest
Found in one of the most beautiful environments of the city, on the romantic Danube Promenade, InterContinental Budapest's Corso Restaurant invites you for an unforgettable Valentine's Day dinner accompanied by a live piano concert.  Book a dinner reservation for 14 February, and enjoy an impressive selection of the restaurant's homely yet lavish cooking, including cured beef striploin with avocado mousse, lobster bisque with shrimp cake, and thyme-marinated celery steak garnished with mashed sweet potato, baby vegetables, sage, and plum chutney. The fine wines of the Bekaa Valley and a gorgeous view to the Royal Palace will complete the perfect dining experience. Book your table today and treat yourselves to a culinary journey unlike any other!
1052 Budapest, Apáczai Csere János utca 12-14. | Facebook event