From a gorgeous downtown restaurant offering traditional meals to one of the most beautiful cafés in the world, check out our top picks when it comes to dining.
Pörc & Prézli Restaurant
Found within a two-minute distance from the Opera House, Pörc & Prézli is a traditional Hungarian restaurant in the most genuine sense of the word: if you're looking for reinvented dishes, look elsewhere. The ingredients used in Pörc & Prézli's kitchen are procured from small producers, giving every mouthful an authentic, fresh taste. Their large, filling portions, including the palatable knuckle of pork with baked potatoes, are accompanied by Hungarian craft beers, wines, and live music in the evening.
1065 Budapest, Lázár utca 1. | Website
Gettó Gulyás
Found on one of the main streets of Budapest's Jewish District, Gettó Gulyás offers an unpretentious selection of classic Hungarian dishes, its menu focusing on the hearty, meaty side of Magyar cooking. You'll find a colourful variety of pörkölts (stews) here, garnished with nokedli dumplings and the pickles of your choice. In case you're on a budget but still would like to get a taste of authentic Hungarian cooking, their wallet-friendly daily menus will be right up your alley!
1077 Budapest, Wesselényi utca 18. | Facebook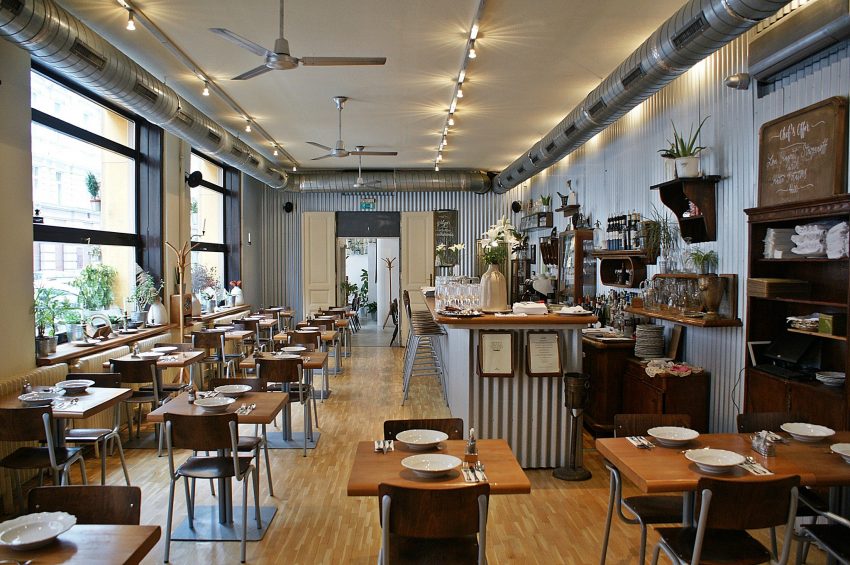 Central Grand Cafe & Bar 1887
Established in 1887, Central Café is one of the few survivors of the late 19th century coffee house boom in Budapest – and it's as beautiful as ever, complete with antique furniture and lots of greenery. The historic café's kitchen puts the mouth-watering creations of French cuisine in the spotlight, with equal amounts of respect for tradition and openness to new ideas present in the dishes. Aside from delicious pick-me-ups and fancy meals, the menu of Central Café also features scrumptious desserts.
1053 Budapest, Károlyi utca 9. | Website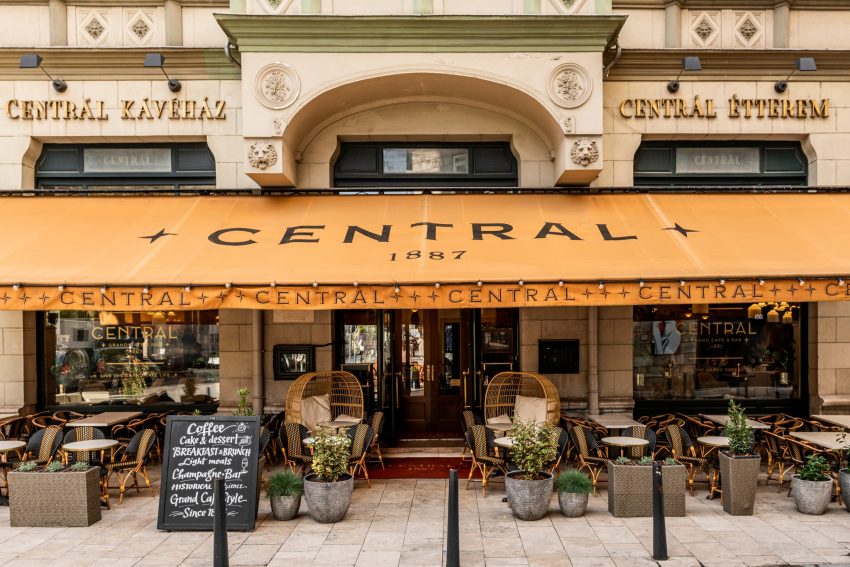 New York Café
Often referred to as the most beautiful café in the world, Budapest's New York Café opened its doors in 1894, hosting many famous Hungarians during these decades, including the 20th century's well-known writers and poets. Fancy having a coffee surrounded by frescos, fountains, Venetian chandeliers, and golden columns? Put New York Palace on your bucket list, where tables are available on a first come, first served basis from 8 AM to 6 PM. Table reservation is recommended only for dinner.
1073 Budapest Erzsébet körút 9-11. | Website