Being a typical Hungarian specialty, Hungarian stuffed crepe, also known as Hortobágy-style meat crepe, is a savoury meal that was invented by a Hungarian chef in 1958. Introduce its unique flavours, and creamy texture to your taste buds today!
Ingredients (4 people)
Stew: 800 gr veal (calf), 100 gr goose grease, 5 dl sour cream, 20 gr flour, 200 gr onion, 150 gr green, paprika, 150 gr tomato, 20 gr ground red pepper, 10 gr salt
8 thick crepes: 3 dl milk, 1 dl soda water, 400 gr flour, 4 eggs, 2 tbsp. oil, 3 pinches of salt
Directions
Cook veal and sliced vegetables together to make a flavourful stew.* When the meat is almost tender, get it out of the bowl, break it up into small pieces, and fry until browned. Then add half of the stew, 1-2 spoons of sour cream, and simmer until tender. While the meat is getting ready, make crepes. Mix milk, soda water, eggs and salt, slowly whisk it with flour and oil until reaching the right, clean-bred consistency. Cover it, and let is set for around 30 minutes. After that, heat a large non-stick skillet over medium low heat, brush it with a little oil, and coat with a thin circle of batter. Cook both sides until they turn golden and you'll get 8 thicker crepes. Keep them warm.
Now place a thick layer of drained meat on top of each crepes, and fold them carefully. Use a fireproof pot and put them in the oven. In the meantime use the other half of the stew, add sour cream and flour, bring to a boil, and drain the creamy mixture well. This paprika sauce should be used after serving, poured on top of each crepe. Serve it warm, with sour cream. Yummy!
*Cube the meat, sear it in a warm pot over grease. When brown crust appears, transfer the meat out of the pan. Put the sliced veggies (onion first, then green paprika and tomato) into a bowl, soften them together for around 8-10 minutes. Season with salt. Sprinkle some flour over the vegetable mix, then return the meat and add the broth.
Wine Advice
Wood barrel-aged, ruby red, dry Eger wine – including Egri Bikavér- compliments a hearty meat dish very well.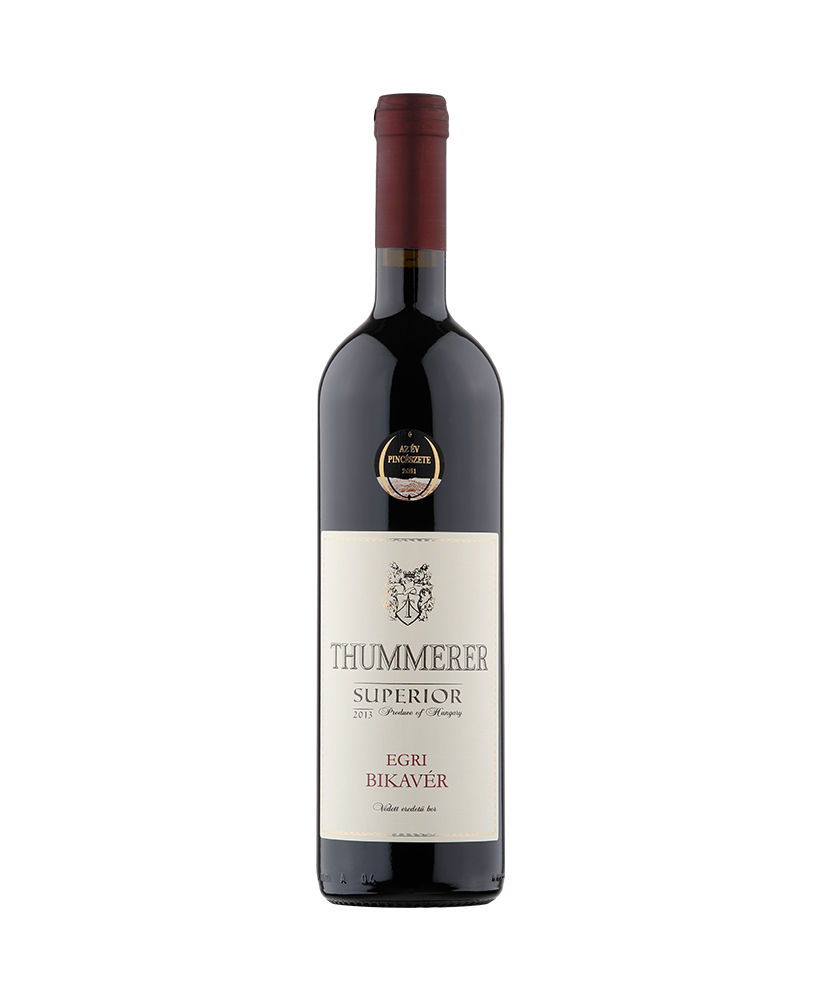 The City's Best Hungarian Stuffed Crepe Restaurants
A typical Hungarian meal has to include Hortobágy-style stuffed crepes at some point, so if you're into the flavours of the Magyar cuisine, let us show you how Budapest pays tribute to the Hungarian salty pancake.
If you long for a genuinely Hungarian dining experience, say no more, just head to Wesselényi utca's Gettó Gulyás where you'll find everything a typical Hungarian meal consists of. After satisfying your hunger for Hortobágy-style crepe (special note: in Gettó Gulyás a vegetarian version with mushroom is also available), you can choose from a wide range of stews, let it be chicken paprikash, beef stew, lentil stew or catfish stew. Complete the dish with pickles like native Hungarians would do; our favourites are pickled cucumber and beetroot with horseradish. Not only will this rich meal smell like heaven, but it will surely sate your appetite for the rest of the day.
1077 Budapest, Wesselényi utca 18.
Korhely, which roughly translates to drunkard in English, has a special place in our hearts: its owner is popular Hungarian radio presenter Ferenc Rákóczi who wanted to establish a place where he can give people what he got from his mother: the harmony of care, love, and attention through home-cooked meals. On weekdays from 12 PM to 3 PM Korhely offers a weekly menu of 2 kinds of soups, 5 types of main courses, and 2 dessert options, but the á la carte menu is available all day, including Hortobágy-style meat crepe made with rooster stew, rosé duck breast with cold lavender-strawberry ragout and grilled vegetables, roasted pork knuckle with sour cabbage and boiled potatoes, and grandmother-style poppy seed cake with apricot jam.
1061 Budapest, Liszt Ferenc tér 7.
Found within a two-minute distance from the Hungarian Opera House, in a small side street leading off Bajcsy Zsilinszky út, Pörc & Prézli concentrates on all things meat as well as bacon bits and breadcrumbs, as its name suggests. Led by chef István Kristóf, the restaurant doesn't intend to reinvent the classic Hungarian dishes, it rather ensures that they are prepared with care, using the finest available ingredients on the market. A great example of Pörc & Prézli's excellence is its Hortobágy-style stuffed crepe that is cooked and served as written in the original 1930 recipe. Every day the abundant meals are accompanied by live music in the evening, while on weekends the mellow tunes are played also at noon; for more info, visit Pörc & Prézli's website!
1065 Budapest, Lázár utca 1.
Just a stone's throw away from Korhely, on Nagymező utca you'll find the popular meeting point of Két Szerecsen (Two Saracens) Bistro. Its international cuisine merges simplicity with intricacy, modernism with traditions, and the flavours of the Parisian bistros with up-to-date gastro tendencies, which provide us with one of a kind dishes, such as honey and chilli pork chops with celery mashed potatoes and veal onglet with asparagus bean, spiced butter, and baked potatoes. Don't forget to choose from Két Szerecsen's wide selection of wines that includes both Hungarian and foreign delicacies as well as sparkling wine.
1065 Budapest, Nagymező utca 14.
Away from the hustle and bustle of Budapest, Náncsi Néni Vendéglője (Aunt Náncsi's Restaurant) is located in the tranquil environment of Hűvöshegy, easily accessible by tram 56, 56A, and 61 as well as the Children's Railway that crosses the emerald green forest all the way from Széchenyihegy. Run by the Schädler family, the restaurant boasts a homely interior design with its red and white checkered table covers and grandmother-style dinner service. Apart from the Hungarian stuffed crepe that is made with chicken at aunt Náncsi's, we highly recommend you to taste the Sunday chicken broth, catfish stew with cottage cheese pasta, and túrógombóc, the sweet cottage cheese dumplings.
1029 Budapest, Ördögárok utca 80.
As its name suggests, at downtown's Aszú Restaurant everything revolves around the pride of Tokaj, Hungary's most treasured wine region. The ornate, vaulted interior, complete with a mirrored wall and handcrafted wooden carvings, provides guests with a striking backdrop for their culinary exploits, but in summer Aszú's spacious terrace is also a great choice. The restaurant's cooking puts the emphasis on beloved Hungarian dishes, updated in accordance with 21th century tastes. From chicken paprikash and Hortobágy-style stuffed crepe with sour cream mousse to goose liver cream with aszú jelly and grape salad, Aszú Restaurant pampers our taste buds with a wide variety of traditional flavours.
1051 Budapest, Sas utca 4.
Surrounded by imposing architectural masterpieces, Börze evokes the twentieth century charm of District V with its spacious interior boasting white marble, neutral coloured mosaics, white walls, and gold chandeliers. Their picture-perfect meals that immediately catch your eyes also embody a heavenly harmony of flavours. Börze's Hungarian crepe stuffed with chicken is just as appealing to the eye as satisfying to your taste buds, and we assure you, this is the case with everything else on their menu. Its cottage cheese dumplings in walnut crumbs with some sweetened sour cream on top and homemade apricot jam on the side are pure perfection.
1051 Budapest, Nádor utca 23.
If you walk from Liberty Bridge towards Erzsébet híd on the quay, you'll see a sweeping selection of international eateries, including Magyar QTR representing Hungarian cuisine. Located right next to the gently flowing river, this prestigious place will sweep you off your feet with its wide range of local artisan wine brands, the traditionally made fruit spirit known as pálinka, and a series of brilliant dishes. Visit Magyar QTR and enjoy the great atmosphere completed by the gorgeous panorama of the Danube and the beautiful Gellért Hill, while stuffing your belly full with meticulously prepared dishes and sipping the best Hungarian potions.
1056 Budapest, Belgrád rakpart 18.
Do you want to taste traditional Hungarian dishes interpreted in a modern, 21st century way? After wandering around the Castle District of Budapest, head to 21 Hungarian Restaurant that offers all the dishes you want to try during your holiday, but they are prepared in a health-conscious manner. However light the meals are, the restaurant's kitchen always makes sure that they taste like their authentic counterparts. The ingredients are procured from local farmers and prepared with 21st century cooking techniques and technology. The list of dishes on their menu is short but exquisite: try any, you'll be floating on cloud nine.
1014 Budapest, Fortuna utca 21.
Opened in the summer of 2017, Ramazuri Bistronomy is one for the gastro-tourists. Situated in the historic setting of the Buda Castle, the restaurant offers guests a toned-down contemporary ambience inside, and a friendly summer terrace outside, both perfect places to munch on Ramazuri's inventive and dazzling fine dining bistro dishes. The tight-lipped menu draws inspiration from the latest kitchen technologies, the hottest trends in gastronomy, the most exquisite international flavours, and the most beloved Hungarian classics, ranging from chicken paprikash to Hortobágy-style crepe. In case you can never get enough of the famous neighbourhood and its venerable buildings (neither can we), Buda Castle's Ramazuri will amaze you.
1014 Budapest, Úri utca 30.
One of our favourite places in Hold utca Food Market is undoubtedly Lakatos Műhely, the genuine Hungarian eatery run by Hungarian stylist Márk Lakatos. The deliciously cooked meals are served on rustic wooden trays, usually in small, cauldron-like red bowls or plain white porcelains. As far as Lakatos Műhely's food selection is concerned, it changes day by day but always includes the bests of Hungarian cuisine, such as sausages, duck confit, goulash, and sometimes Hortobágy-style crepe. You can check their Facebook page for the daily menu, or just go straight to their food stall because chances are high that you'll eat something good anyway.
1054 Budapest, Hold utca 13.