Get ready to embark on a culinary journey through Budapest's diverse flavors this September! From traditional Hungarian classics to international delights, the city offers a range of dining experiences. Whether you're into craft beers, Middle Eastern comfort food, personalized brunch, or quick bites, Budapest has something for every palate. Don't miss out on this opportunity to explore the city's vibrant food scene!
Hungarian: Firkász
Considered to be one of the ten best Hungarian restaurants by the experts at Dining Guide, Firkász has been a staple of the local culinary scene for decades. Its walls wrapped in yellowed newspapers and covered with vintage posters, reverberating the sound of live piano music at dinnertime, the restaurant possesses the air of a café from the 1930s, featuring an alluring array of hearty and homely Hungarian cooking, including Hortobágyi meat pancakes, veal paprikash, Szeged style goulash soup, and fish cracklings.
1136 Budapest, Tátra utca 18. | Website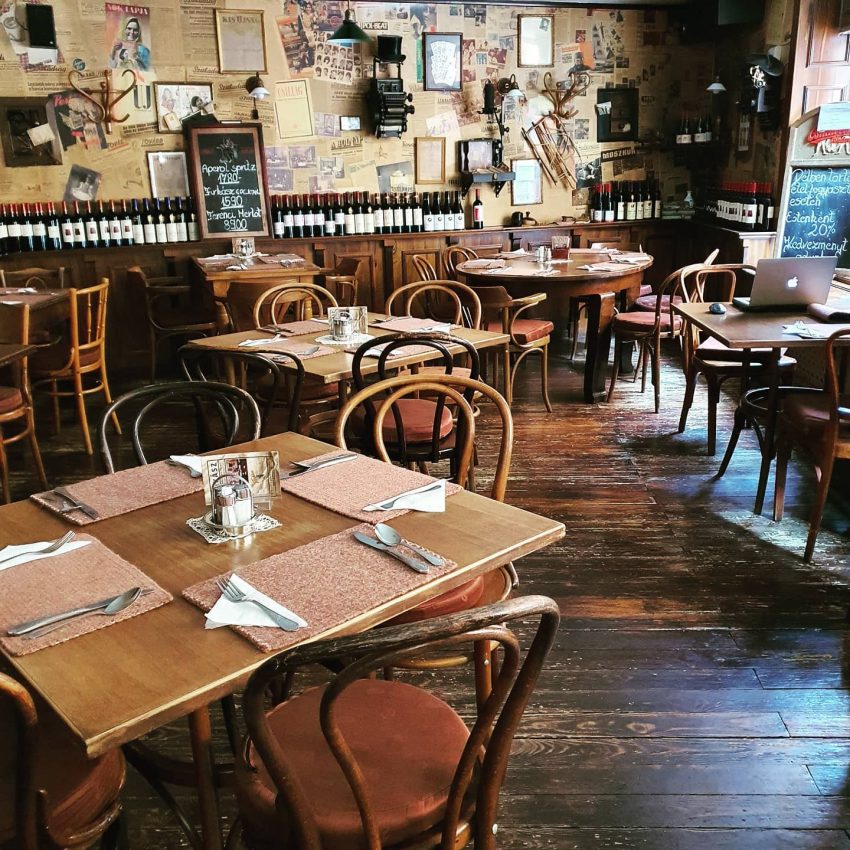 Downtown Oasis: Mazel Tov
Situated in the courtyard of a historic apartment building in Budapest's Jewish Quarter, Mazel Tov first introduced the concept of ruin restaurants in Hungary back in 2014, offering Middle Eastern comfort food in a welcoming setting. Over time, it has evolved into a popular urban gathering spot and leisure space, largely due to its relaxed yet cozy milieu and regular live music performances. Enjoy an extensive selection of Mediterranean cuisine, such as baba ganoush, shawarma pita, and hummus bowl, and pair your choices with one of Mazel Tov's signature cocktails for a truly magical dining experience!
1072 Budapest, Akácfa utca 47. | Website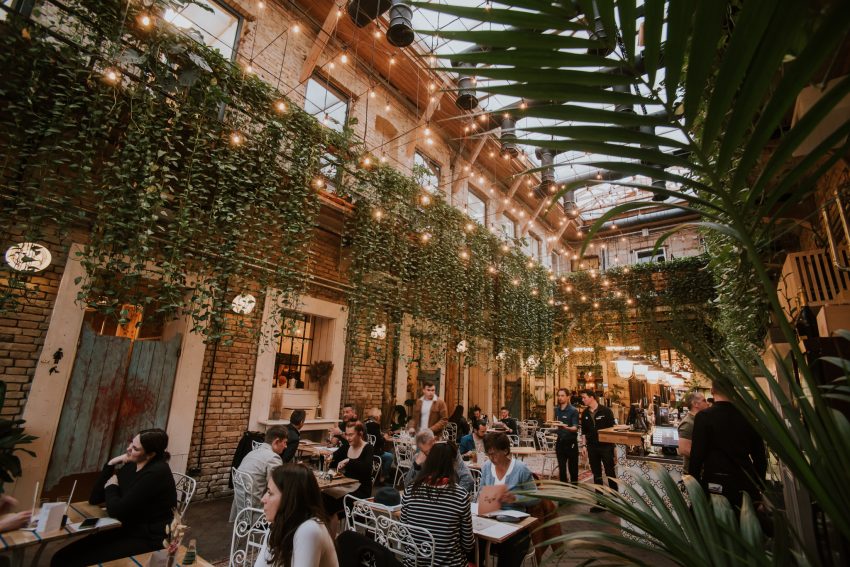 Beer Garden: TETØ by Mad Scientist
The latest opening by Hungarian craft brewery Mad Scientist awaits beer aficionados in the buzzing center of the city, on WestEnd's green rooftop terrace. TETØ aims to please ale enthusiasts with fourteen beer taps (letting out such Mad classics as Liquid Cocaine and Toko Lemonade), accompanied by invigorating beer cocktails, fine Hungarian wines, Caribbean rums, new wave coffee specialties, and the irresistibly juicy burgers of Baan's Kitchen, with local DJs rounding out the good vibes.
1062 Budapest, Váci út 1-3. | Website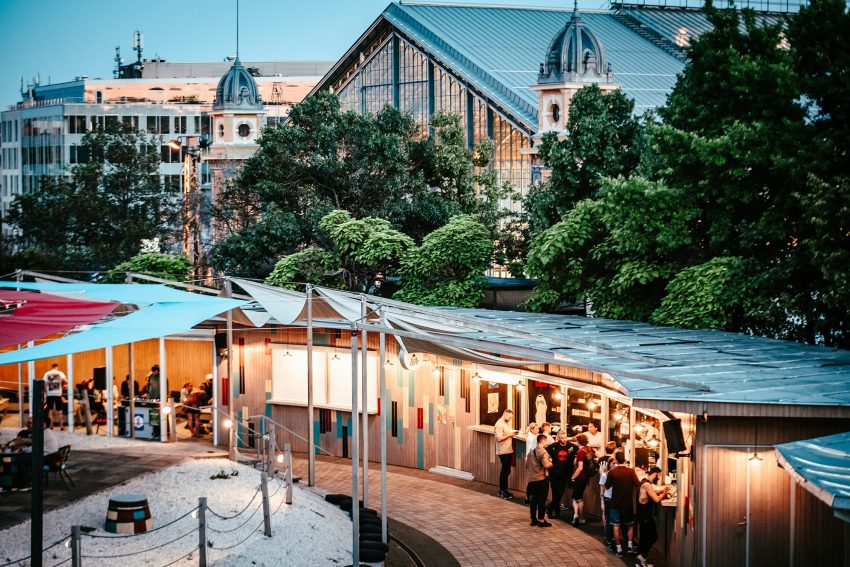 Brunch: Pantry Brunch & Coffee
Pantry Brunch & Coffee was born out of the owners' desire to rise above the crowd of run-of-the-mill breakfast spots. To do that, they have developed an innovative concept to accommodate various tastes and preferences, allowing guests for complete customization of their morning meal, picking 3, 5, or 7 items presented in small, tapas-like portions. This approach enables you to enjoy multiple flavors at the cost of a single large breakfast. Visit Pantry Brunch & Coffee for a truly personalized and delightful day-starter this September!
1074 Budapest, Dohány utca 5/B. | Website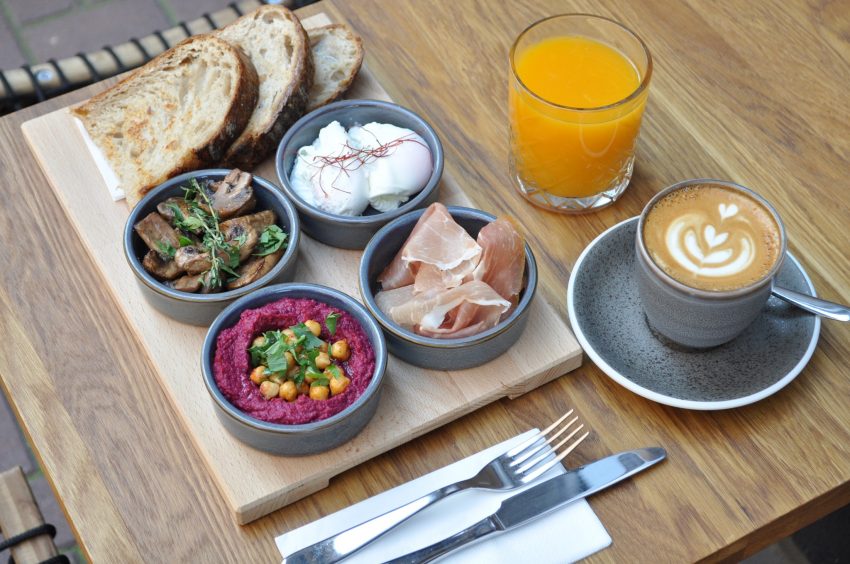 Coffee with a View: Pasha Café
Discover the charming Pasha Café, a newly opened gem nestled in the side of the Castle District's Turkish Garden. Located within a reconstruction of a Turkish-era cannon tower, this cozy café offers a unique blend of history and modernity. Enjoy a selection of delicious coffee, tea, and mouthwatering pastries while taking in the stunning views of the surrounding area. Pasha Café is an ideal spot for a relaxing break after exploring the nearby attractions, such as the Royal Palace, Matthias Church and Fisherman's Bastion.
1014 Budapest, Váralja utca 14. | Website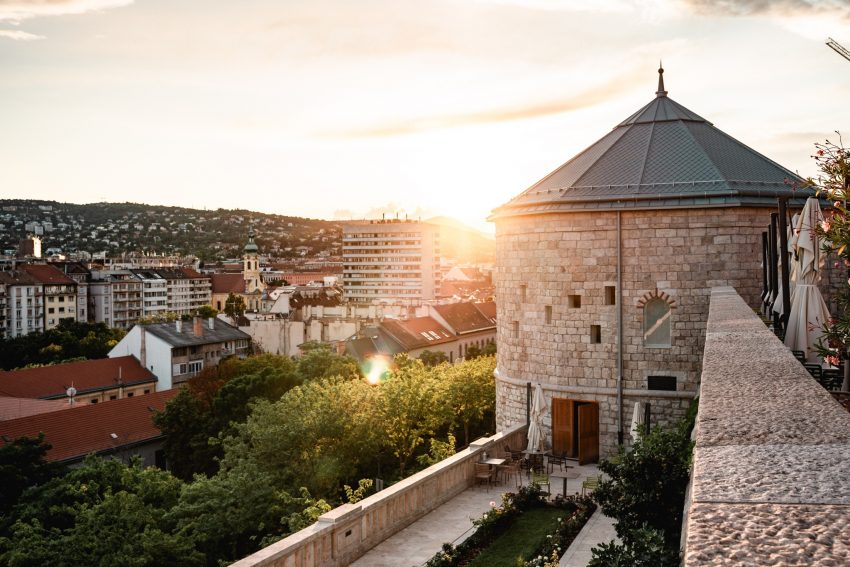 On-the-Go: Bubu Bubble Tea
Immerse yourself in the beauty of leisurely autumn strolls throughout the city, as you take in the vibrant colors and crisp air. To elevate your experience, treat yourself to Asia's most coveted drink at one of Bubu Bubble Tea's three locations! Boasting 26 flavors and an enticing assortment of jelly beans, tapioca, and fruit pearls, the options are limitless. Bubu also provides the chance to create your personalized bubble tea at home with ingredients and tools available from their user-friendly online store, allowing you to savor your customized beverage anytime and anywhere.
1052 Budapest, Petőfi Sándor utca 6.
1066 Budapest, Teréz körút 38.
1117 Budapest, Móricz Zsigmond körtér 16.
Website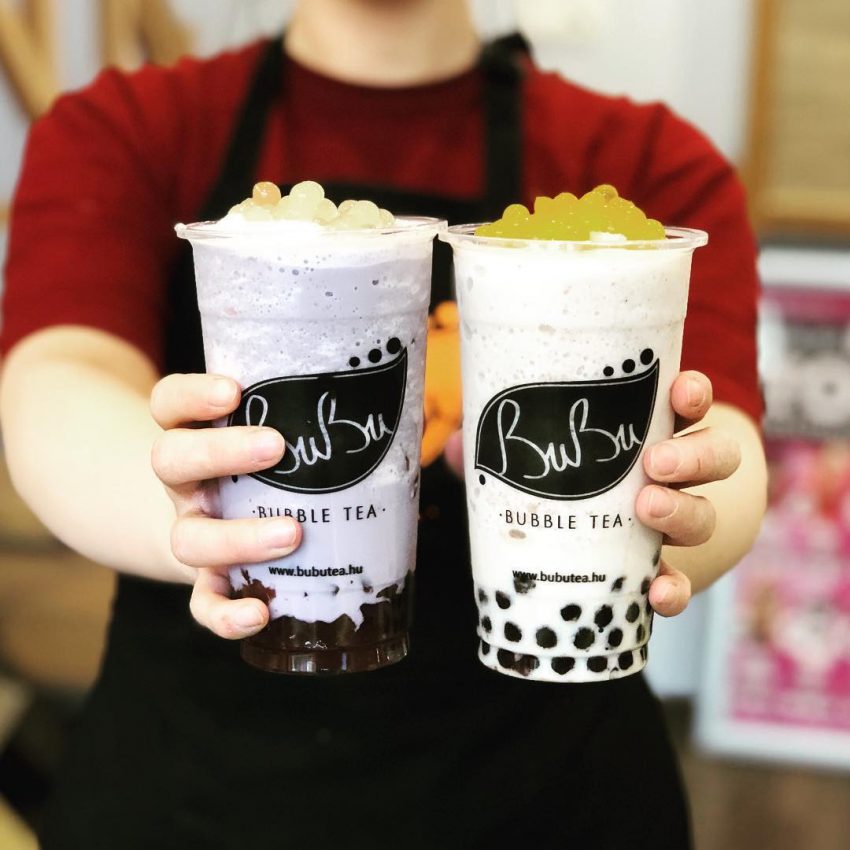 Fiesta: Tereza
Tereza serves authentic Mexican fare in a colorful garden setting right in the heart of Budapest, just a stone's throw away from major landmarks such as the Opera House and the Liszt Academy. This urban retreat has everything you need to recharge your batteries, from an extensive selection of mezcals and tequilas, to delicious examples of Mexican gastronomy, a lovely service, and regular live music concerts. Whether you're looking for a spot to get your drinks in with your friends or to have tacos at teatime and a couple of cervezas, Tereza is your place to be!
1075 Budapest, Nagymező utca 3. | Website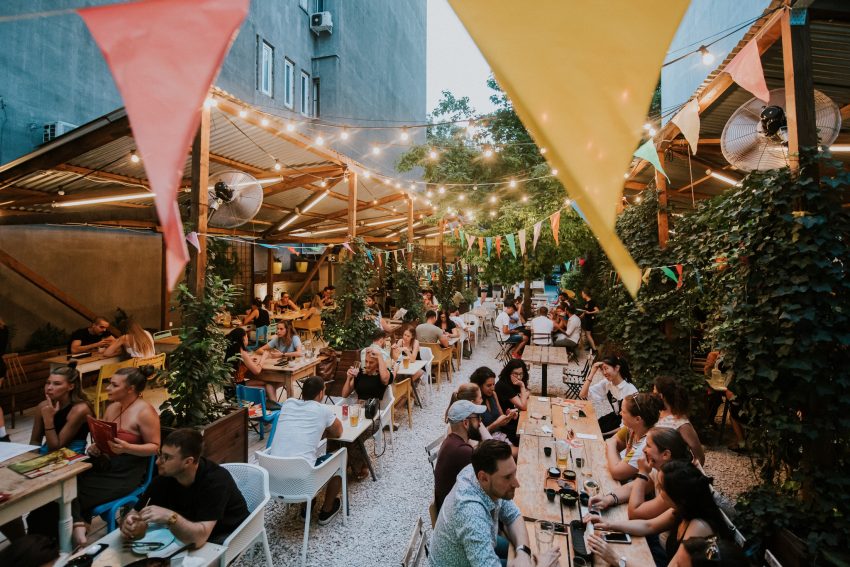 Quick 'n' Tasty: Tölcsibe
Indulge in a delectable twist on traditional chicken wraps at Tölcsibe, where they serve up an appetizing street food experience. Their one-of-a-kind offering consists of tender chicken filet (or vegetarian-friendly jackfruit bits) nestled inside a mouthwatering waffle cone. Each cone is generously garnished with an assortment of sauces, crunchy french fries, tortilla chips, and vibrant veggies, promising a fulfilling and tasty meal. With locations in both Újbuda and the lively center of Budapest, Tölcsibe's cutting-edge culinary creations are a must-try.
1077 Budapest, Wesselényi utca 23.
1111 Budapest, Budafoki út 16.
Website