Even though the festivities are over, we can assure you that the rest of the winter will still be magical in Budapest. To help you catch a glimpse of what the Hungarian capital city offers in January, we provide you with a little guide. Here come 5 fun outdoor activities that will warm your heart.
Located on the highest point of Budapest, Neo-Romanesque Erzsébet Lookout and its surroundings are popular among hikers and nature lovers all-year-round. János hegy's 23.5 meters high observation tower has four panorama terraces, and to say that the view is breathtaking would be an understatement. Once you are there, you should have no trouble finding things to do. Nearby Normafa, for instance, is well worth a visit. The recently rehabilitated area (most famous for its chairlift, playground, and hiking routes), is probably the greenest oasis in our buzzing capital city. For the ultimate winter experience, walk a few minutes to find snow-covered Anna-rét, a meadow that is a top-notch spot for sledding.
1121 Budapest, János-hegy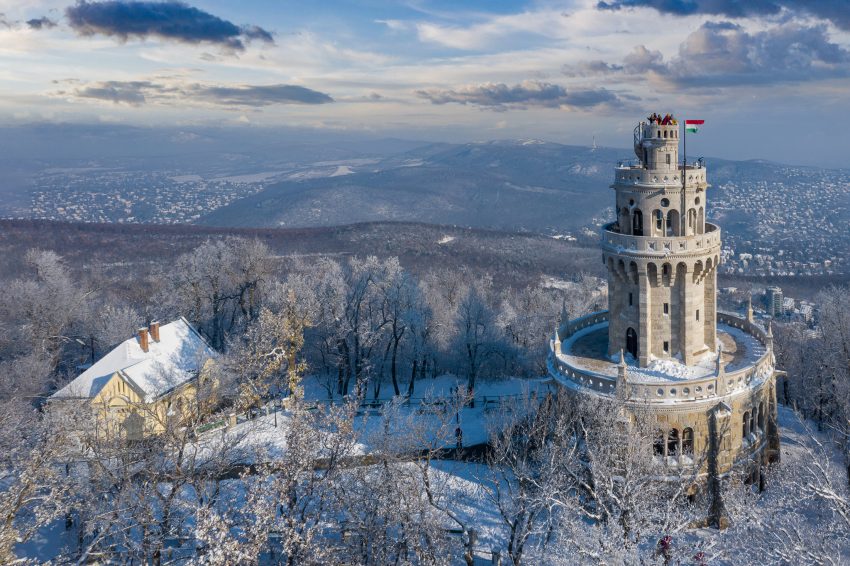 There are numerous reasons why visiting peaceful City Park is a must when in Budapest. First of all, some of the city's most famous sights are located there. City Park is home to famous buildings such as the Vajdahunyad Castle, the House of Music Hungary, and Széchenyi Thermal Bath. Heroes' Square is literally just a stone's throw away, and so is the Palace of Art (Műcsarnok) and the Museum of Fine Arts. If you are interested in sightseeing with a twist, take a look at the aforementioned, exceptional pieces of architecture from above. To do so, look for City Park's extraordinary lookout point, the red-white striped "hot-air balloon" that takes you 150 meters above the city. The helium filled balloon is anchored to the ground, totally safe, and extremely cool, if you are asking us!
1148 Budapest, Mimóza domb (City Park)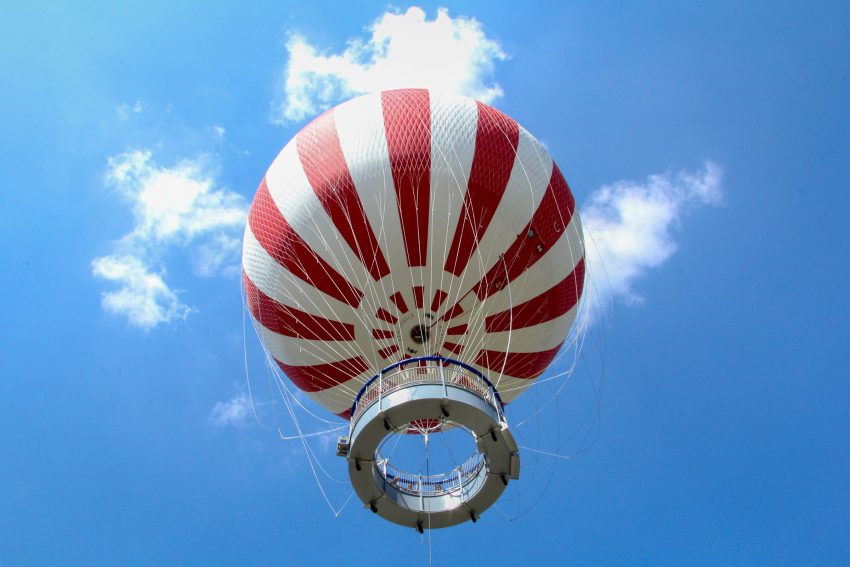 Budapest Park has shown time and time again what it is like to be versatile. A popular open-air concert location from spring to autumn, it has transformed itself into party-goers' winter wonderland for the coldest season. Until 31 January, the Soroksári út venue awaits visitors with a huge ice rink and unlimited access to skating within the opening hours each day, for the price of a daily ticket. On several occasions, the ice-coated outdoor arena becomes an alternative party space, with DJs entertaining the audience. The park's mesmerizing decoration, the soul warming food and drink offers, plus the upbeat music together create an inviting atmosphere; all you have to do is let loose and enjoy the unforgettable experience. Every detail is available online.
1095 Budapest, Soroksári út 60.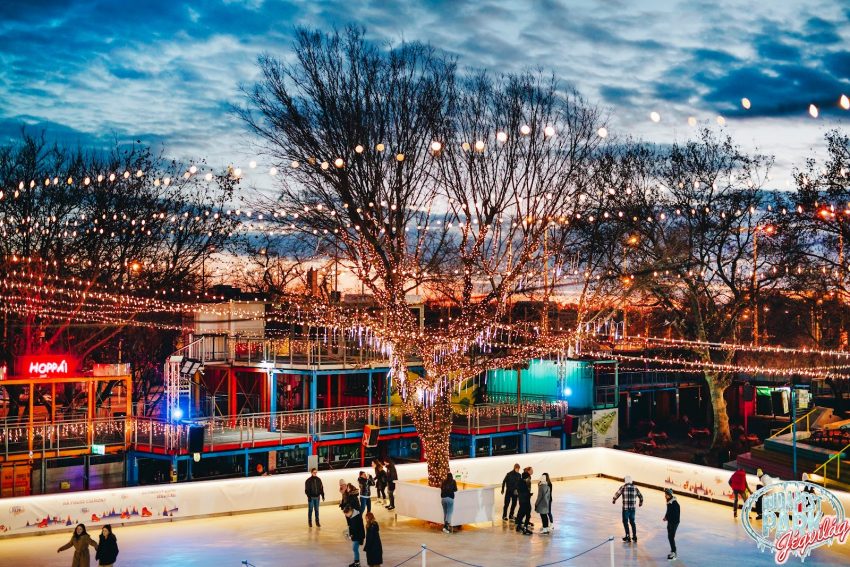 Bright, sparkly and awe-inspiring: these three expressions describe the best what you are about to witness when visiting Budapest's most talked about winter attraction, Lumina Park. Those of you who adore colorful, festive lights will be blown away by the beautiful, illuminated multimedia installations which are thematically organized, representing different parts of the world. It is an opportunity to become a globetrotter during the course of an hour and visit Korea, Australia, or even India, among other places. It is important to emphasize that the park uses energy efficient LED lights powered by Palatinus' solar panels. This is not an ordinary exhibition, it is a winter fairytale come true. Tickets go from 3800 HUF.
1003 Budapest, Soó Rezső sétány 1.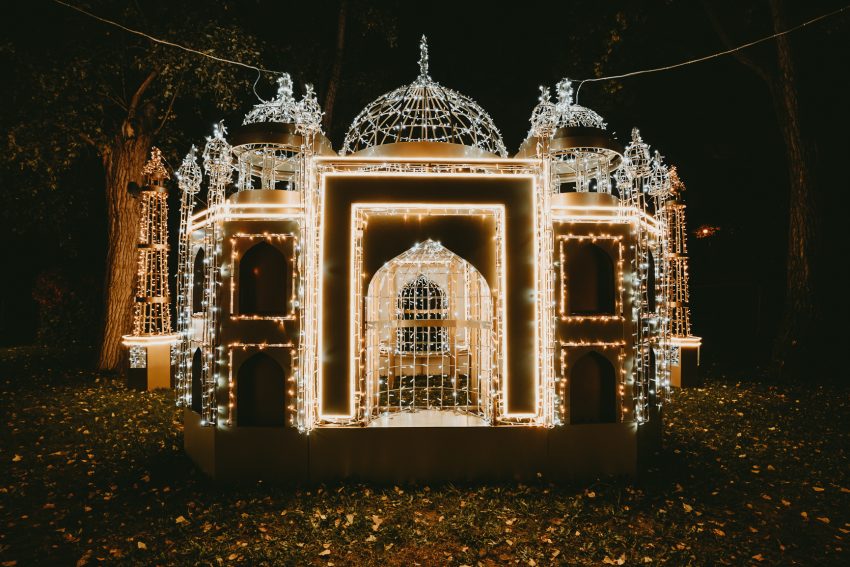 Buda's popular Czakó Farmer's Market, or as we call it in Hungarian, Czakó Termelői Piacz, found home in the oldest house of Tabán (a part of District I). Open every Saturday from 8 AM to 2 PM, and from 9 AM to 2 PM on Sundays, the cozy market gives center stage to the best Hungarian food producers. Vendors sell quality meat, vegetables and fruits, honey, mushroom, cheese, and a list of other delicacies including sauces and dips. The heavenly smells might make you hungry, but there's no need to hurry home. Czakó Kert's chef prepares divine meals on the spot, one of which is the market's signature treat, steamed dumpling. It is a must-try!
1016 Budapest, Czakó utca 15.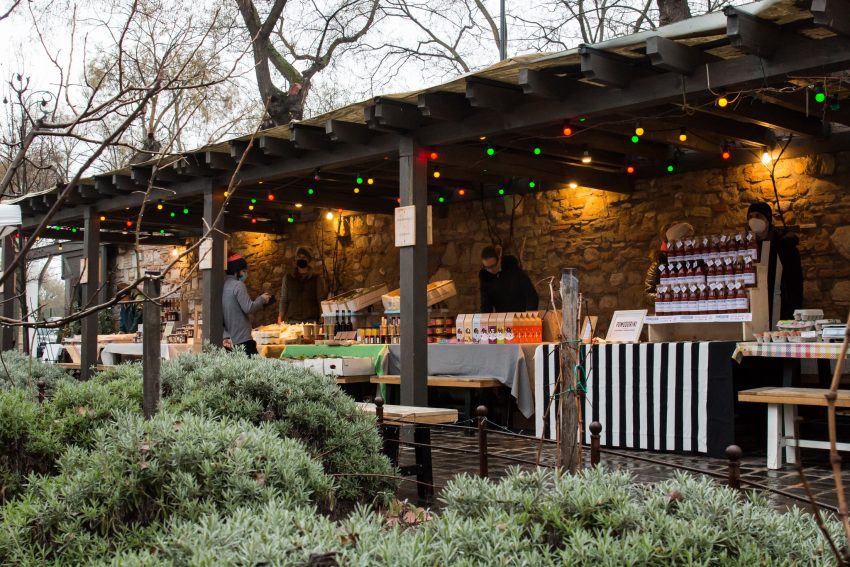 Are you ready to dive into the best Hungarian flavours? We've got your back: