In our opinion, food tours are the perfect way to explore a city. Tag along our sight-eating journey and discover the wealth of visible and edible marvels the Magyar Metropolis has in store for your senses!
St. Stephen's Basilica and Lángos
Construction works on St. Stephen's Basilica began in 1851 following the successful fundraising of the local congregation, many of whom found refuge during the 1838 flood of Pest on top of the small hill which stood right where the building is now located. Budapest's largest church was eventually completed in 1906, and with a height of 96 meters, it still towers over its surroundings with magnificent grace. After having climbed down the stairs from the basilica's mighty lookout tower, we highly recommend you checking out the nearby Retro Lángos and give Hungary's favourite fast food fare a try. Serving the deep-fried delicacy in a variety of versions, from the classic grated cheese and sour cream option to even heartier choices.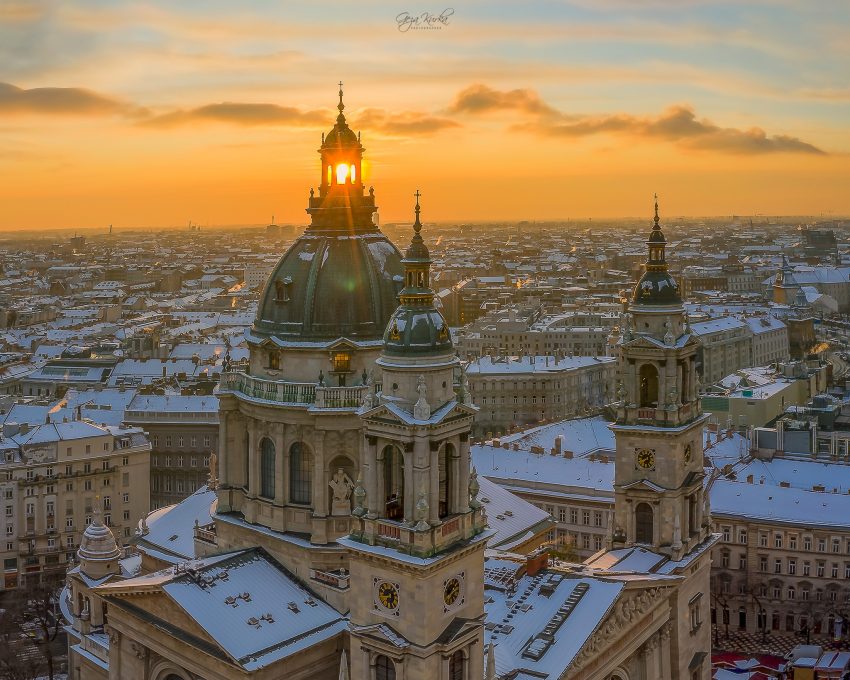 1065 Budapest, Bajcsy-Zsilinszky út 25.
City Park and Chimney Cake
City Park (or Városliget) is a revered place of recreation among Budapesters looking for some peace of mind, whether they hope to achieve that by admiring artworks in the Museum of Fine Arts, studying the historic architecture styles of the Kingdom of Hungary at the Vajdahunyad Castle, bathing in the thermal water pools of the Széchenyi Baths, seeing wild animals up close at the Budapest Zoo, or gazing over the city from a giant balloon. For the park's sweetest treat, make sure to drop by Édes Mackó: the venue offers a wide and colourful variety of chimney cakes, the traditional delicacy of Transylvania, including chimney cake zserbó, floating island with pieces of chimney cake, and poppy seed chimney cake with vanilla custard.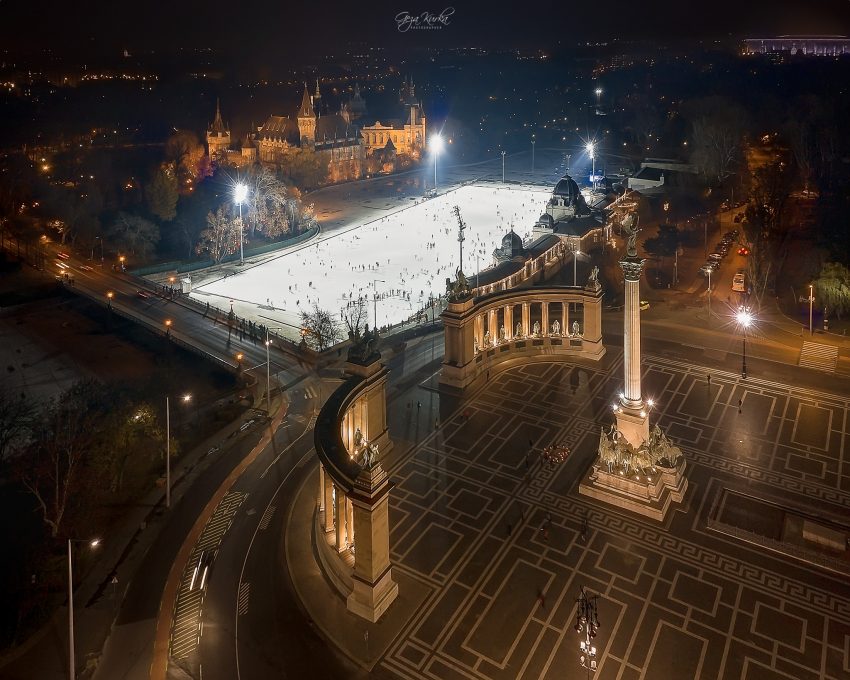 1146 Budapest, Állatkerti körút 14-16.
Margaret Island and Goulash
Once a place of royal hunting parties and pious princesses, Margaret Island now boasts wonderful gardens, romantic ruins, a free-to-visit petting zoo, and a beautiful art nouveau water tower. Once you've done discovering all the hidden treasures of this 96 hectares large patch of earth, a stroll through the adjacent Újlipótváros neighbourhood is in order. It is there where you'll find Pozsonyi Kisvendéglő, a cosy corner restaurant famous for their authentic, homely flavours, including our most well-known culinary export, goulash. Known as the meal of the Hungarian cowboys, the thick and nourishing goulash, which – contrary to common misconception – is not a stew, but a soup, is sure to warm you up!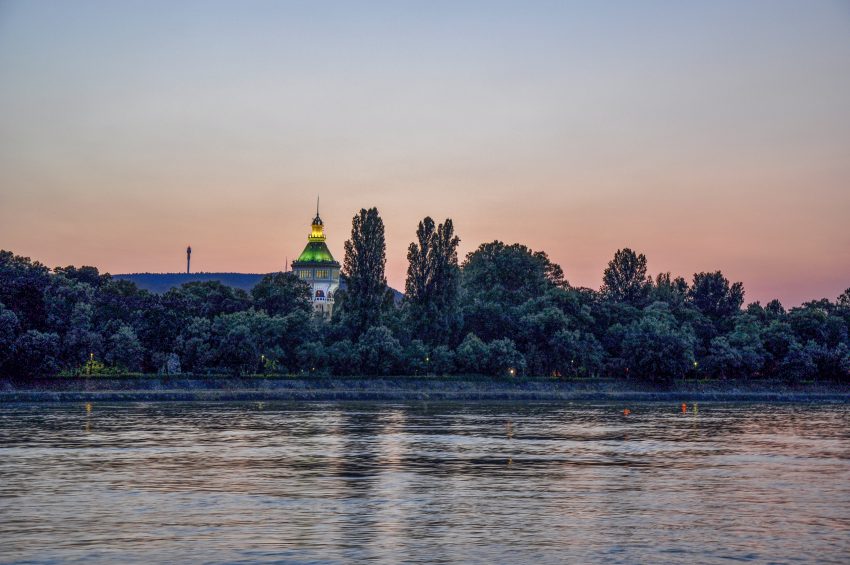 1137 Budapest, Radnóti Miklós u. 38.
National Museum and Bejgli
Constructed in the style of a Greek temple, the National Museum was opened in 1847, at a time when its surrounding area was still one large grassland. The exhibitions of the museum focus on Hungarian culture and history, with displayed items ranging from Copper Age findings through Medieval broadswords, textiles and jewellery to the furnishings of a Freemason Lodge. Behind the imposing institution lies the museum's very own confectionery, Geraldine, named after Countess Apponyi, who worked at the museum's gift shop in the 1930s before becoming the Queen of Albania. Lodged inside a former garden house, the café is a true treasure trove of Hungarian desserts, like chestnut puree or bejgli, a beloved walnut and poppy seed pastry associated with Christmastime.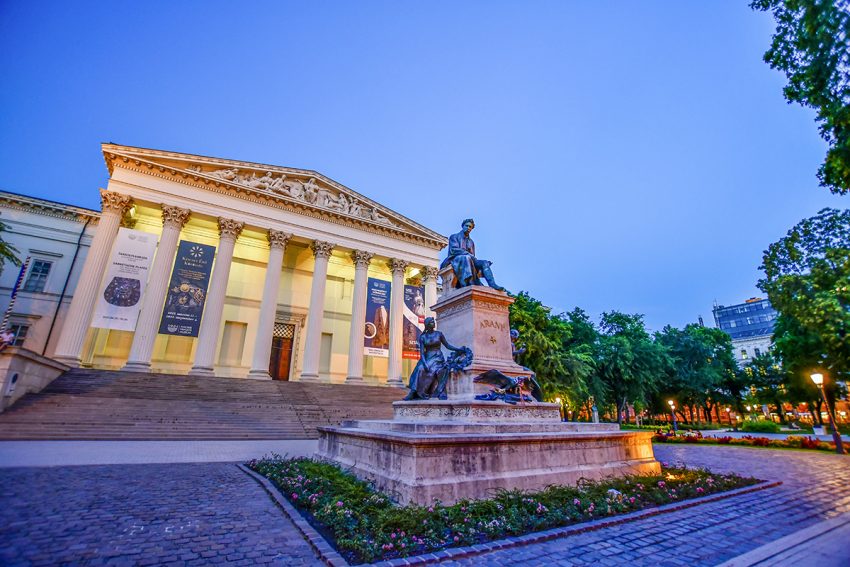 1088 Budapest, Pollack Mihály tér 3.
Buda Castle and Fisherman's Soup
Located on Castle Hill, Buda Castle is the historic palace complex of the Hungarian kings, dating from the middle of the 13th century. Today, the name is synonymous with the Royal Palace, a sprawling Baroque structure that was built between the 18th and 20th centuries, with significant changes made in the decades following WWII. Swapping its administrative function to a cultural one, the Palace is now home to the Budapest History Museum, the Hungarian National Gallery, and the National Széchényi Library. After a walk down history lane, it's time to savour what modernity has to offer at 21 Hungarian Restaurant: focusing on local cuisine, quality ingredients and contemporary cooking techniques, their fisherman's soup is made with homemade noodles for your ultimate pleasure.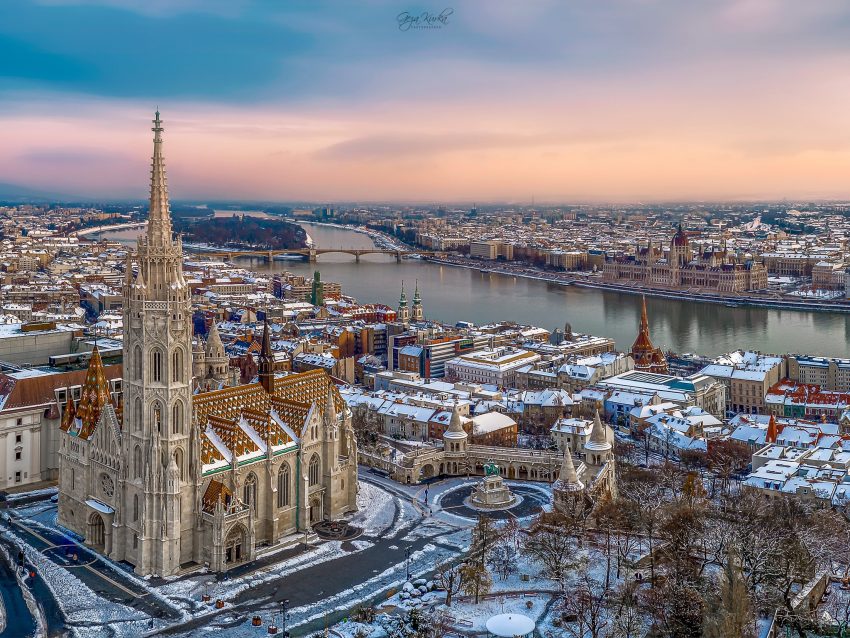 1014 Budapest, Fortuna utca 21.