Iconic guitarist Carlos Santana goes on tour to celebrate the 20th and 50th anniversary of the release of his albums Supernatural and Abraxas. 
The 10-time GRAMMY® and 3-time Latin GRAMMY® award winner, who is a Rock & Roll Hall of Fame inductee, announced his 2020 World Tour titled Miraculous that's European leg kicks off next spring. The artist will perform in Italy, Germany, The United Kingdom, Scandinavia and dozens of other locations to play the most-known songs of his 50-year long career, including hits from the fan favorite Woodstock and the Supernatural albums.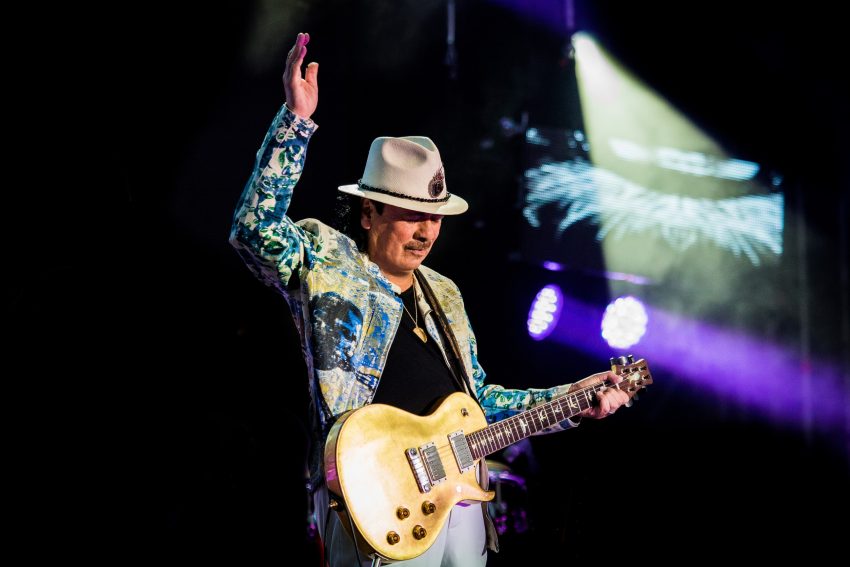 The tour is built upon 2 important milestones of the world famous musician's career; the multiple GRAMMY®  winner hops on the tour bus to celebrate Supernatural and Abraxas, two iconic albums through which he will show us how he could come up with at least one song that conquered the top lists in every decade ever since the 1960s.
Even though the tour revolves around the success story of Woodstock and Supernatural, the Miraculous Tour also gives him the chance to share with the audience what he considers the songs and anthems of tomorrow. Santana will also promote his band's (with wife Cindy Blackman as the drummer) newest album, Africa Speaks – produced by Rick Rubin -, that was released earlier this year. According to the guitarist, the new album is one of his bests, while The New York Times named it equally great in comparison to the best albums of his 50-year career.
Carlos Santana's unique sound is characterized by passionate, high-pitched solos that made him the musician we know and love today. For more than 5 decades – starting with his earlier days when he played an important role in the creation of the afro-latin-blues-rock fusion in San Francisco -, he has been a driving force behind different genres as well as bridging generational, cultural and geographical gaps. As of now, he is in contract with Mandala Bay Resort and House of the Blues in Las Vegas to perform several shows in January, February and May.
The Miraculous 2020 Tour makes its Budapest stop on 19 March, tickets are on sale at Livenation.hu and Funcode.hu.