A worthy follow-up to our previous Pub Tourist selection where we collected the best bars on retro–eclectic scale. Here goes the list of our new favorites, this time we chose in the genre of artsy and chic. Please dig in!
Looking for the hippest spot in Budapest where all the rad faces of the city chill in their skinniest jeans and wayfarer-style shades while sipping cool and colourful cocktails? You don't have go any further then Paulay Ede utca to dive into the chic Hungarian ruin pub atmosphere! Lay back in the 800 square meters garden, order a drink or two at the 8 meters long bar – there's a wide variety of cocktails to choose from, whatever you fancy – shake it at the indoor disco at the venue's regularly organized parties, sample the products of local producers and artisans at the monthly Kiskertpiac Sunday markets, or grab a delicious vegan pizza from Vegazzi and simply enjoy life!
1061 Budapest, Paulay Ede utca 33.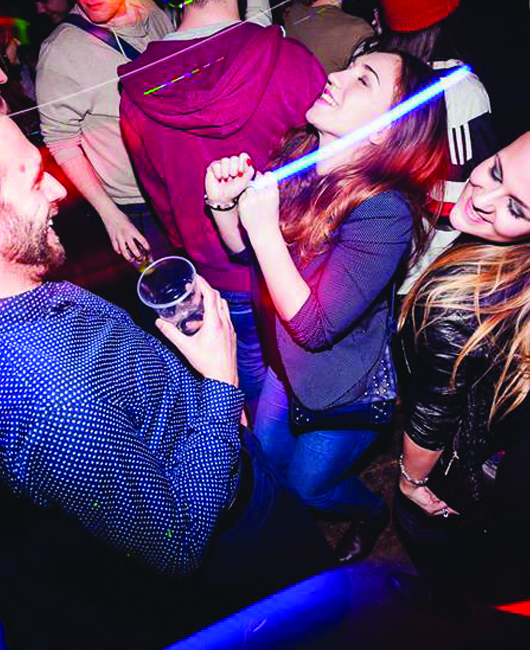 One of the most beloved bars in Budapest west of the Danube is the dog-friendly café Nemdebár. The interior is deliberately furnished to resemble your Hungarian grandmother's living room inside a block of flats built in the 1980s, with a few inapposite objects randomly placed throughout the pub, resulting in a weird mix between post-industrial surreal baroque and junk art. The tiny venue regularly hosts free to attend live DJ performances, but there's great music piercing through the airwaves all the time. As most tourists visiting Budapest tend to stay on the other side of the river when looking for a place to start their night-out, Nemdebár attracts a crowd mostly made of local university students and twenty-something artist types.
1024 Budapest, Széll Kálmán tér 5.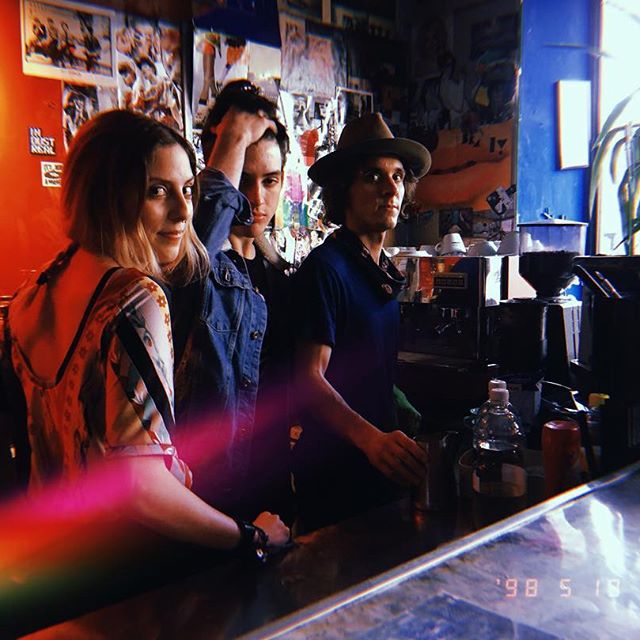 Budapest's first steampunk pub transports you three hundred years into the future, to a post-apocalyptic world where steam power has become the main source of energy once again. Blending together the best of British gastronomy with exciting Hungarian craft beer varieties, gastro-pub Krak'n Town awaits visitors in a unique environment, evoking the atmosphere of the novels of H.G. Wells and Jules Verne. Offers include marrow bones, leg of lamb, and vegan dishes, besides such rarities as coconut black mussel soup with curry, baby octopus with humus, ribbed needles and cucumber beer, British pie, and Zwack burger, served with Unicum Plum onion jam!
1085 Budapest, József krt. 31.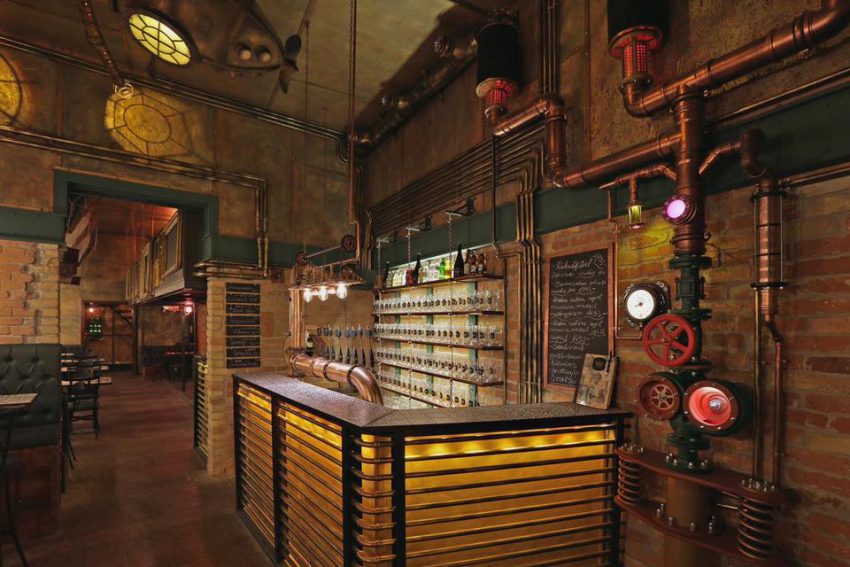 Located on Wesselényi utca, only a few blocks away from Blaha Lujza tér, The Slang Pub is just as famous for its hearty dishes (ranging from crispy fresh salads through traditional Wiener schnitzel with creamy potato salad to gigantic and juicy hamburgers) as it is for its Thursday evening guitar nights and wallet-friendly alcohol prices. Serving a daily lunch special for only 990 HUF, The Slang Pub awaits guests most days from 11 AM till 1 AM, with a cosy atmosphere, an attentive staff, and huge screens for sports in the heart of busy Erzsébetváros. Swing by anytime!
1072 Budapest, Wesselényi utca 32.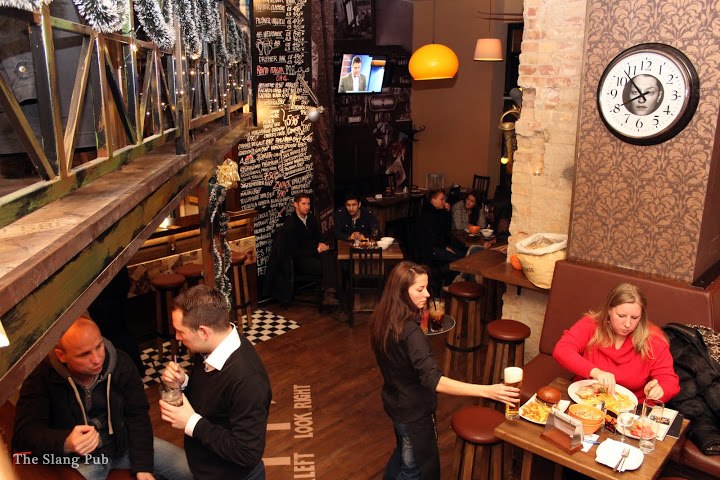 The term "hotsy-totsy" was invented by mob leader Jack "Legs" Diamond. It originates from the mid-20th century United States, and was used to refer to high class, attractive women. Since then, many bars were named after the mobster's nice-ringing term, including Síp utca's underground bar/barbershop. The design of three times award-winning Hotsy Totsy evokes the atmosphere of prohibition-era New York speakeasies, providing you with a dimly lit, warm, brick-walled environment where you can safely sip on gorgeous and kicking cocktails without having to fear that the cops will bust down the door any minute. If you want to try out new drinks while being served by some of the city's best bartenders, then do not hesitate to hit up Hotsy Totsy!
1075 Budapest, Síp utca 24.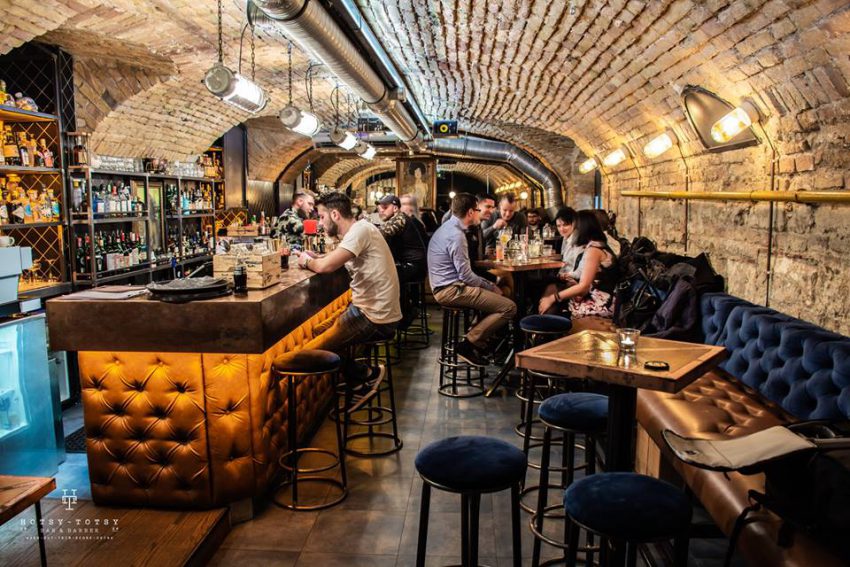 The little brother of Király utca's revered Kadarka Bar, Bárka is located on Dohány utca, offering the same offhand vibe and fantastically fast service you've come to expect from Kadarka, coupled with an amazing wine selection (composed of bottles from the finest Hungarian wineries) and a range of delicious bistro dishes. As one of the more affordable venues in the area, Bárka is a popular and reliable choice amongst both locals and foreigners. Whether you'd like to fill up your energy reserves through a hearty meal or kick back in the company of your friends, with a glass of wine in your hand at all times, Bárka will be up for the challenge.
1074 Budapest, Dohány utca 68.