Here are the bests of the recently opened eateries, cafés, bars, and confectioneries in Budapest.
1033 Budapest, Flórián tér 6-9.
Located inside the Flórián Department Store in Óbuda, Aum Restaurant is named after the most sacred syllable in Hinduism, referring to the soul and the self within, and the ultimate reality, truth, supreme spirit, cosmic principles, and knowledge. Combining the flavours of Thai cuisine and Hungarian cooking with the latest culinary technologies, Aum is running a progressive Asian fusion kitchen, offering spectacular and exciting dishes such as duck rillette with Vietnamese spring roll and quinoa, pho made with a French press, and the completely reinvented hunter's stew.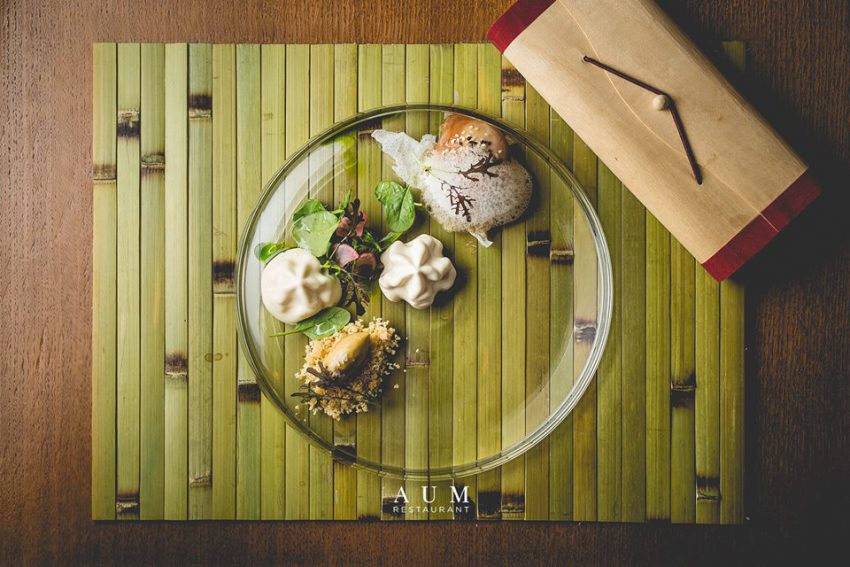 1132 Budapest, Váci út 70.
The reliable and inexpensive MyCanteen self-service restaurant chain welcomes another member into its ranks in the form of its new Váci út joint. Found halfway between Nyugati Railway Station and Árpád bridge on the Váci út office corridor, the most developed business area of the city, the kitchen of MyCanteen is aimed at the hungry white collar workers of the neighbourhood, who want to stuff their bellies full with hearty dishes in the shortest possible time. Choose from four menu options daily, or pick one of the delicious permanent offers.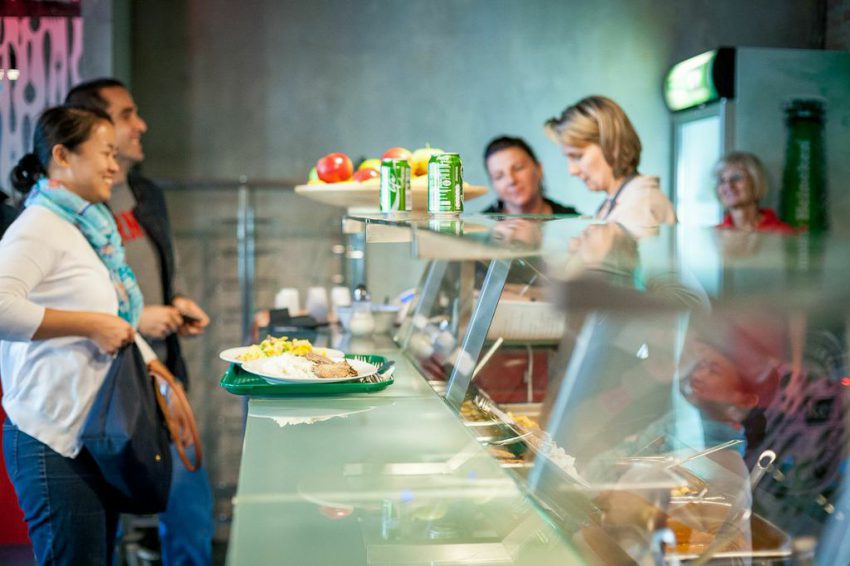 1116 Budapest, Vegyész utca 1-5.
Emma's cake shop is the latest gem of Budapest's ever growing confectionery scene, offering a wide range of sweet treats, including vegan, sugar-, lactose- and gluten-free desserts, cakes, and pastries. The creative confections are made from quality ingredients, without preservatives or flavour enhancers, resulting in homely tastes, and a lasting impression on your taste receptors. Besides supplying the sweet-toothed masses with gorgeous and healthy cakes, Emma also puts an emphasis on the protection of the environment, only using recyclable paper and compostable materials for its takeaway packaging.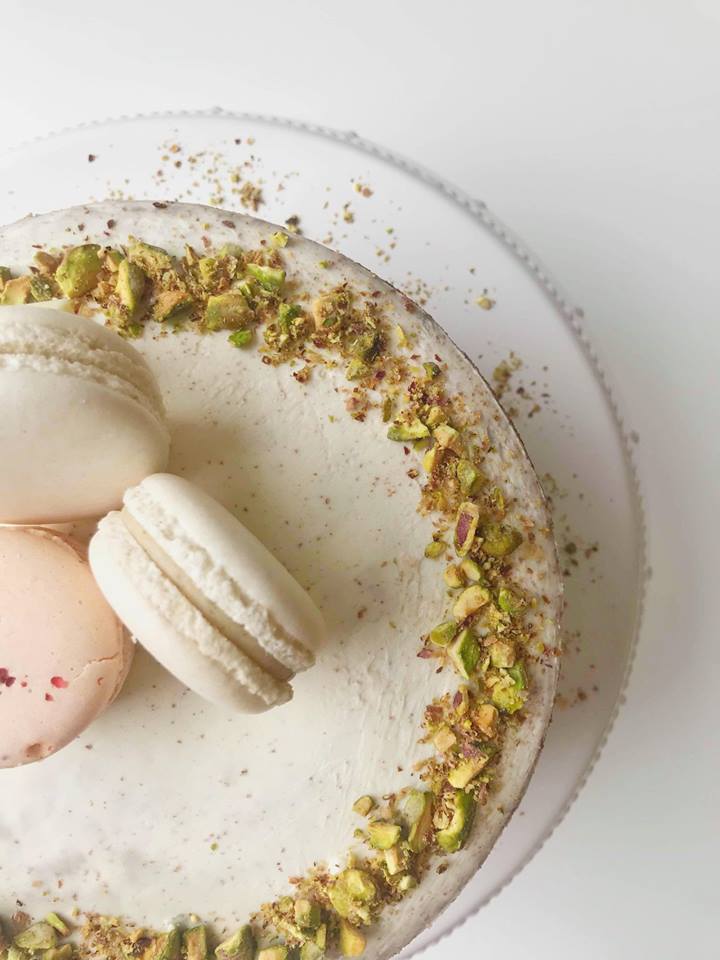 1111 Budapest, Lágymányosi utca 17/a
What's better than having a heavenly pick-me-up on your way to work or university? Pair it up with a perfect, fresh, and authentic bagel. At Újbuda neighbourhood's tiny Metropolis, you can choose from eight different bagels, ranging from the plain New York bagel served with Philadelphia cream cheese to the more nutritious BLT or salmon versions, as well as light and crispy salads, a number of invigorating specialties (including the pink beetroot latte) and some of the best coffees in the city. Start your day as a real New Yorker at Metropolis Coffee & Bagel!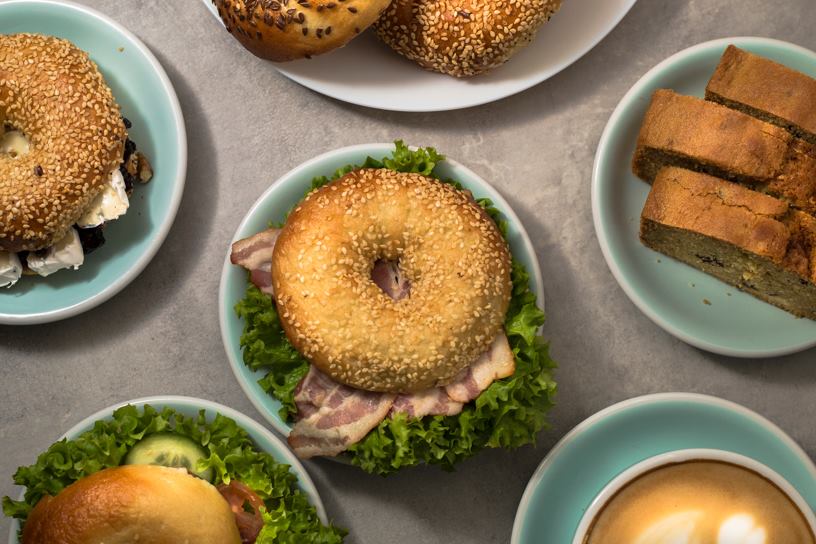 1036 Budapest, Csemete utca 10.
The area around Kolosy tér abounds with office buildings, and for a long time it was in awful need of a place where desk workers could drop by for a quick and healthy fix to end the growling of their appetite. It looks like that the prayers of local ad agency folks have finally been heard: Pléz offers beautiful sandwiches and generously topped salads, sold in stylish paper boxes, smoothies available in a variety of colours and flavours, as well as wraps, juices, infused water, pastries, and coffee specialties. If you like to live healthy and eat smart, grab a bite at Pléz!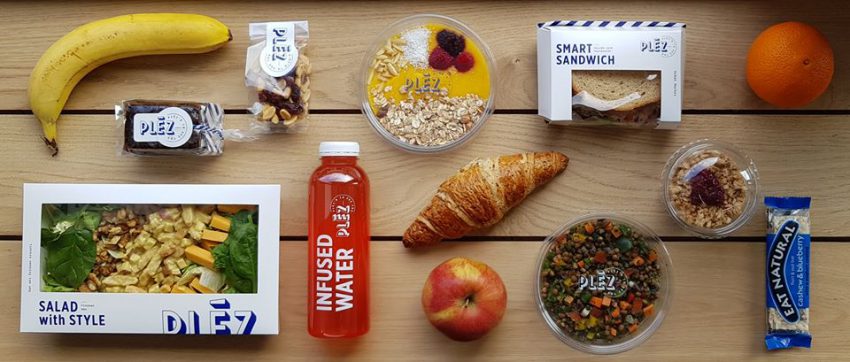 1073 Budapest, Erzsébet krt. 30.
In recent years, the Ground Boulevard has become one long pub-row, with more bars found per square kilometre than anywhere else in the city. Opened under the banner of the Legjobbkocsma pub franchise, Wall Street Bistro is the most recent addition to this never-sleeping part of Budapest, awaiting guests everyday between 10 AM and 4 AM with great drink deals, an extensive wine list, free Wi-Fi, and spacious interiors. In case you're looking for someplace cosy, cheap, and central to get the night started, Wall Street Bistro is a safe bet.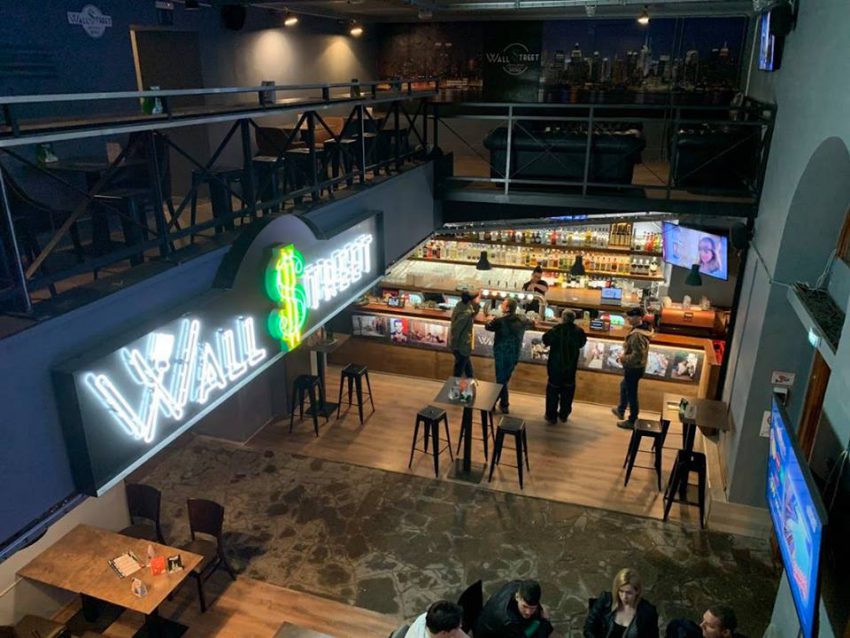 1121 Budapest, Zugligeti út 64.
Back in the 19th century, the Zugliget neighbourhood of Budapest was home to close to 60 restaurants: but the green slopes and thick forests not only attracted hikers and hungry guests – they also housed a considerable amount of boars, whose descendants still roam the nearby woodlands. The wild animal is referred to in both the name and logo of Eber, Zugliget's latest and most sublime-looking confectionery, which moved in to the beautifully renovated horse tram terminal in the middle of March. Whether you crave divine artisanal breads, hedonistic cakes, or dessert cups, Eber will satisfy all your needs.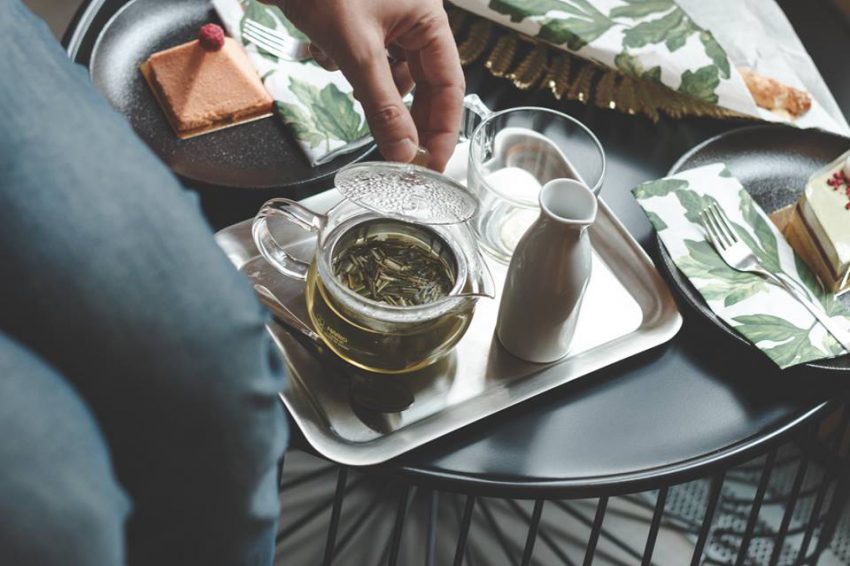 1051 Budapest, Sas utca 4.
Situated in the heart of downtown Budapest, just a stone's throw away from the impressive dome of St. Stephen's Basilica, Zeya Restaurant presents guests with a wide range of barbecue dishes, stylish interiors, as well as a few international favourites, including Thai coconut curry soup, duck liver brulée, and fresh fish straight from the market. The meaty section of the menu features succulent steaks, juicy burgers, char-grilled duck breast, beef ribs, Hungarian gray cattle goulash and more, leaving your taste buds yearn for an encore of the exquisite culinary experience right after you walk out Zeya's doors.