In honour of International Tourist Guide Day, we interviewed a local guide, Klaudia Kóródy to find out more about this exciting profession. Here is what she had to say.
Klaudia Kóródy has been working as a tourist guide in Budapest for 5 years; she chose this profession to make use of her language knowledge. Currently she works for a city sighting company that organizes 2-3 hours long sightseeing tours, while in the main season she participates at 1.5-3-hour Segway and scooter tours too. She specializes at interactive tours; on colder days, she invites her group to do exercises together, and eventually recites our national poem, Szózat in Vörösmarty tér. Her tours usually end with a fun quiz.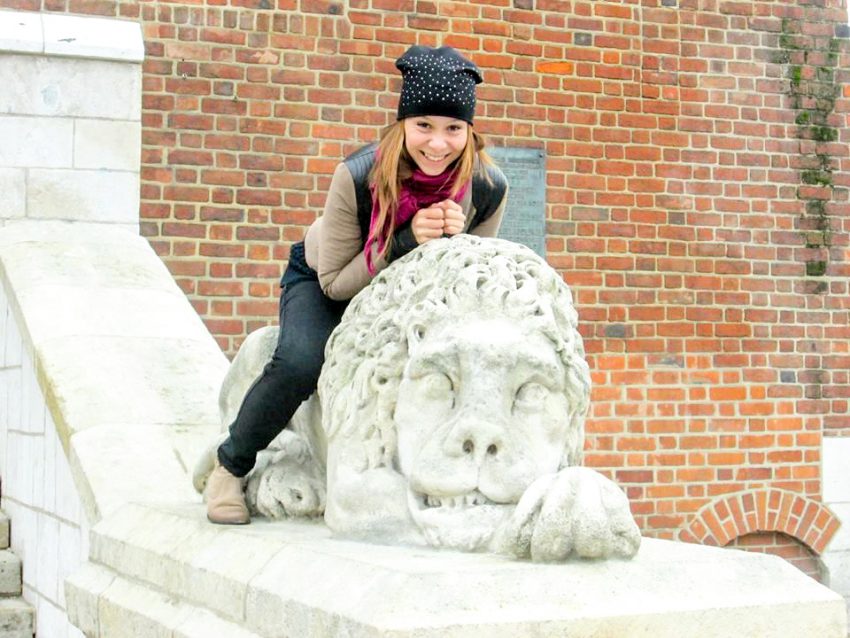 Her favourite thing about being a tourist guide is…
…being surrounded by people who are positive and enjoy their time discovering new locations and flavours. They are happy, spending time with them is really uplifting. Other than that, fresh air and sunshine are really great working conditions.
The biggest challenge of being a tourist guide is…
…that there are tourists who are too easy-going when it comes to traffic regulations. They want to cross the zebra when the lights are red, and they aren't careful enough when riding the Segway, crossing railways with a tram fast approaching. Sometimes it is quite a challenge to warn all of them while also trying to guide the group.
The biggest advantage of Budapest is…
…there aren't such huge distances in the city centre as in other European capitals. Usually 2-3 hours are enough to look around in downtown Pest, and Buda's Castle District. A shorter walking tour is around 3-4 kilometres long which is usually acceptable for all age groups.
The most popular sights are…
…Szabadság tér, St. Stephen's Basilica, Erzsébet tér, Vörösmarty tér, Danube Embankment, Chain Bridge, Clark Ádám tér, Buda Castle, Castle Hill, Matthias Church, Fisherman's Bastion, Gellért Hill, and the Parliament, but ruin pubs and thermal baths also attract tourists.
The weirdest question tourists have ever asked from Klaudia is…
…if people speak the same language in Buda and Pest, the two halves of our gorgeous capital city. (The answer is: yes!)