A gift that says 'I love you' is meaningful and personal, regardless of being heart-shaped or not. Still in need of a good idea? You might find what you are looking for in the below selection.
Anyone who adores home decoration (colourful cotton ball lights, for instance) and designer products will find the selection of Cotton Ball Lights & ClassHome Design Shop thrilling. The shop is located in the heart of Budapest, and all the necessary tools for creating a magical, romantic atmosphere are available there. Each and every product has its own story and mission, most of them are handmade, coming from Hungarian designer workshops. You'll also find internationally renowned brands of high quality among the items. Have you got a special occasion coming up? No matter if it's a birthday or Valentine's Day, it's impossible to leave empty handed; we can guarantee that you'll find something lovely to surprise those precious to your heart.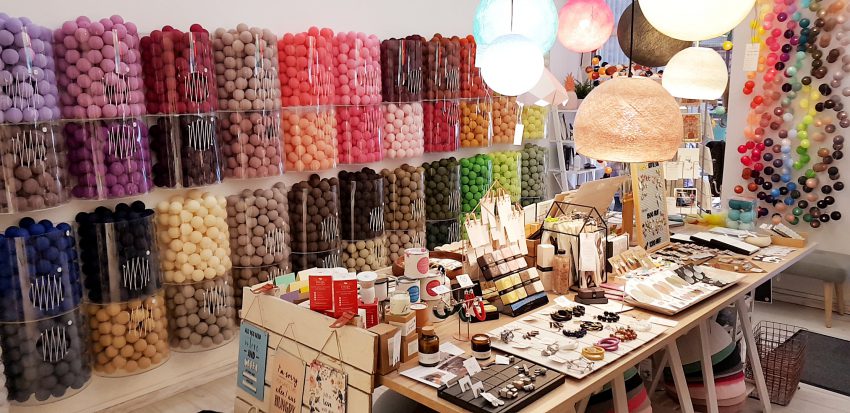 1074 Budapest, Dohány utca 26.
Gorgeous handmade fashion pieces, accessories and all kinds of goodies (including graphic design products) are waiting for you at Antropos.hu Fashion & Art & Design Market on 9 February, just in time for Valentine's Day gift shopping, at the heated garden of Morrison's 2. Imagine it as an exhibition of contemporary art in a modern environment where you can purchase unique artisan pieces. To make things even better DJ Clairvo's cool jazz/swing set will entertain visitors during the 10 AM to 5.30 PM event. The market also features an interesting directed conversation with renowned Hungarian designers and artists. Combine the pleasant and the useful, have fun, and purchase gifts or lovely home décor products! Entry is free!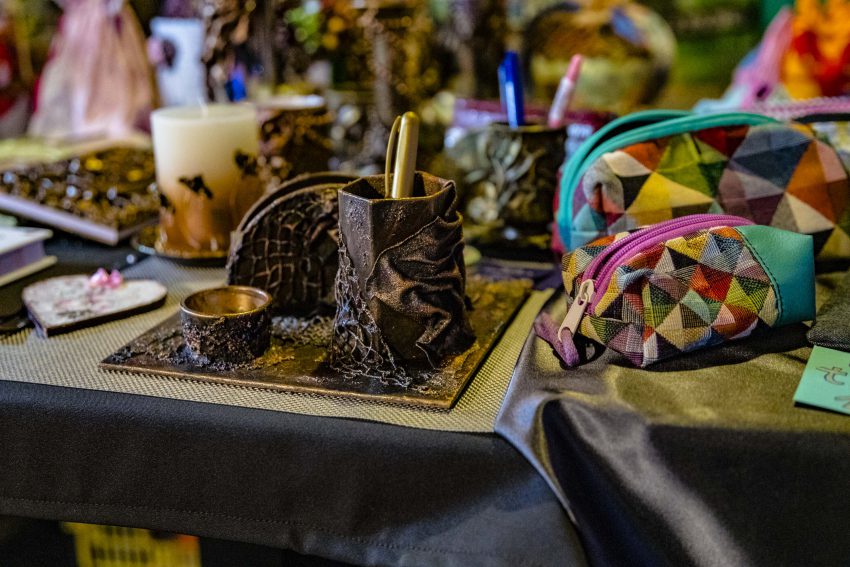 Venue and date: 9 February/10 AM to 5.30 PM/ Morrison's 2 klub
1055 Budapest, Szent István krt. 11.
A long walk hand in hand with your loved one at Valentine's Day? How idyllic! Some couples celebrate with a romantic dinner by candle light, others go to the cinema or opt for a pampering wellness weekend. What about you, love birds? If you haven't found the perfect Valentine's Day idea, we've got a great suggestion: surprise your crush with a fun Segway tour! The most innovative means of transport isn't such a novelty in Hungary, people are happily riding Segway since it first appeared on the streets a few years ago. The popularity of this electric, two-wheeled, self-balancing transportation vehicle isn't only a tourist attraction. Give it a try and discover Budapest from a new perspective! As a special Valentine's Day offer Yellow Zebra Segways and Bikes surprises you with a 10% discount with the promo code: LOVE19!

Cupid, the trickster love of god is playing hide and seek, waiting for you to appear at a Lush store to hit you with his arrow. Because one thing is for sure: our favourite cosmetic retailer has what it takes – pampering treats – to sweep your soulmate off her feet. The brand prefers to use either absolutely no packaging (75% of products is "naked"), fun and reusable knot-wraps, or if unavoidable, quality handmade recycled (compostable and biodegradable, whenever possible) materials to cover products. Undress your heart and soul, find the perfect gift among Lush's handmade cosmetics. Hint: the peachy bath bomb upgrades your bath with a burst of juicy grapefruit, fresh peach juice and sweet davana to gently cleanse and refresh your skin.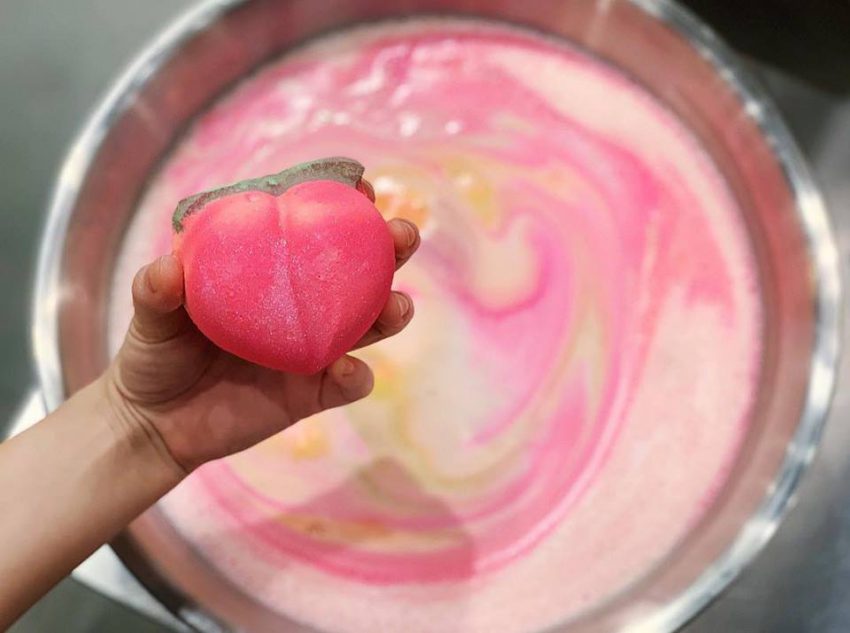 Are you a Hungarian history, culture, and literature nerd? If the answer is yes, or not so much but you're open to get to know Budapest in more detail anyway, the Sétaműhely – Budapest Walkshop thematic walking tours are for you! Their three bus tours are perfect program choices in chilly weather: on A Drop of Success tour you'll learn about the Zwack family and taste their legendary potion, Unicum, the Hanna & Aladár tour will take you back to the Budapest of the 1940s when Hungarian writer Marianne Szegedy-Maszák's historical romance novel is set, whereas the unrealized architectural plans of the capital will be revealed on the Unbuilt Budapest tour. Note that, if requested, private tours are held in English for smaller groups.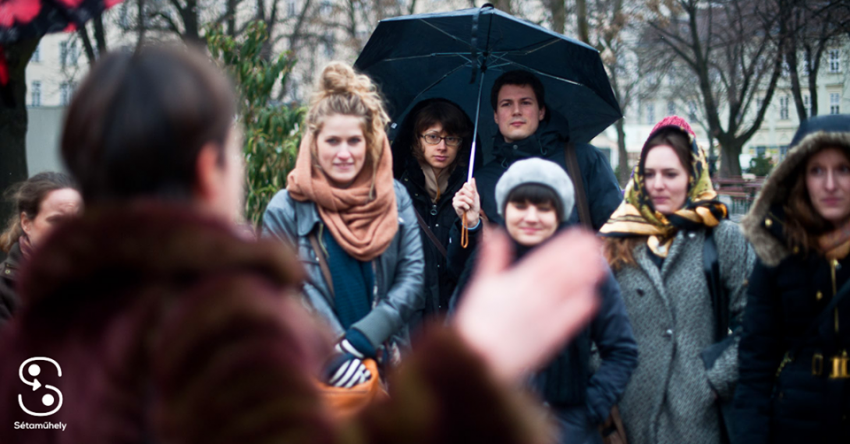 Established in 1985, in 33 years Bojti Jewellery Manufactory became one of the most distinguished jewellery designers in Hungary known for its excellent quality, reasonable prices, and customer centricity. The custom-made engagement rings, wedding rings, and other types of jewellery are manufactured in a traditional way, using modern technologies, but it's even more important that owner József Bojti and his team prioritizes customer satisfaction. The motto of Bojti Jewellery Manufactory says more than a thousand words: it is always possible to find the perfect engagement/wedding ring that expresses the distinct personalities of the couple as well as their unity.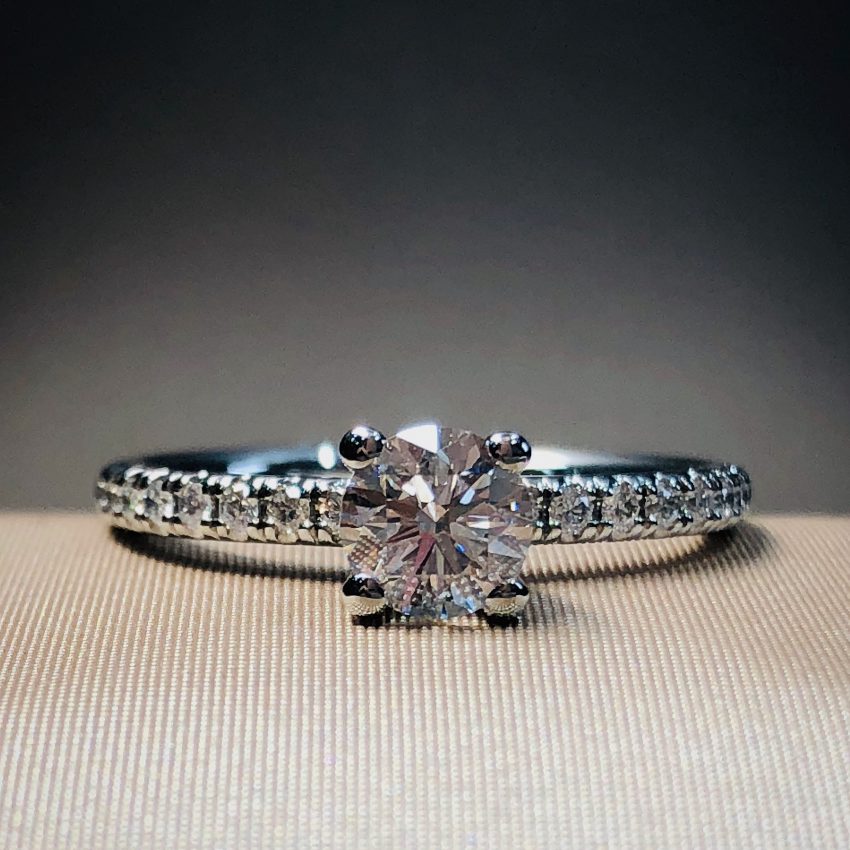 1089 Budapest, Gaál Mózes u. 5-7.
1054 Budapest Hold utca 5.