Szoboszlay András's colourful illustrations depicting the real-life situations of Budapest are more than photographs: they are little time capsules that store genuine Budapest moments. We visited András's stall on the Vörösmarty tér Christmas Fair where he welcomed us with a friendly smile on his face, and a new illustration in his hands. We then settled down in a heated hut where he often spends time drawing these days.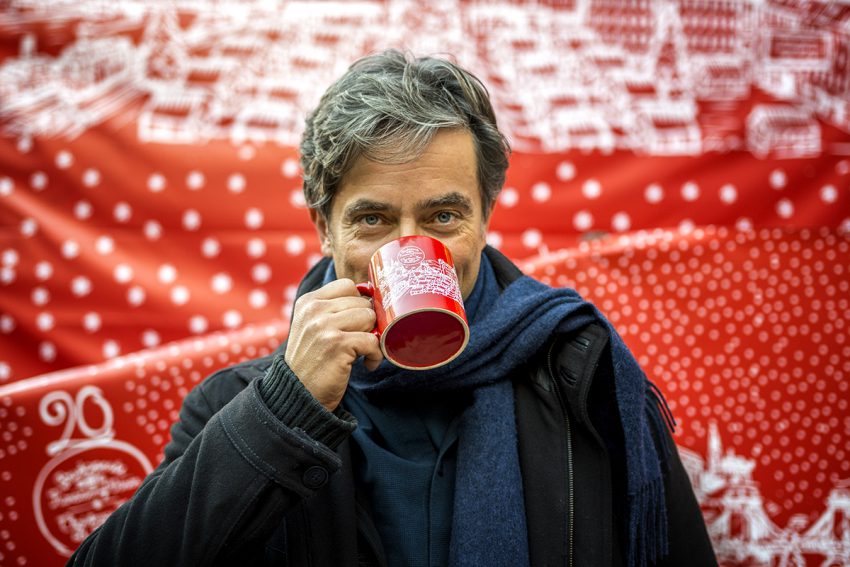 Did you know as a child that you would pursuit an art job as an adult?
For me, it was not a question. I grew up in an artist family; both my father and my sister work as animation directors, my mother as a restorer, and my brother as a graphic designer. I always wanted to draw, so I applied for Moholy-Nagy University of Art and Design Budapest and graduated with a BA in animation. Later I did an adult education course in cooking and baking which is another way of self-expression for me. It is like sculpting with food.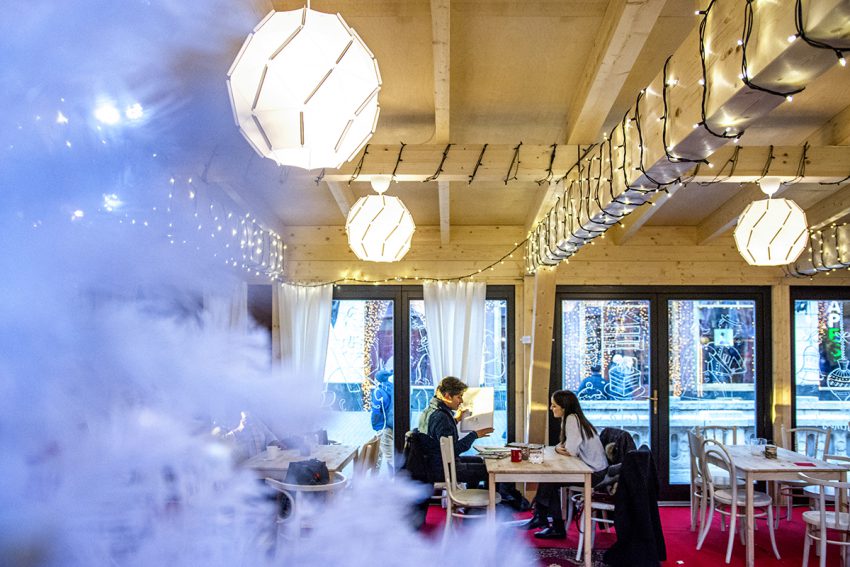 How do you create your illustration?
I sit on the site until the main lines are done. I draw sketch lines first, and work on the details later with a brush marker. I colour the black and white base with my Talens Van Gogh watercolour set. I drew this sketch for example (he explains as he pulls out a sketch from his bag – the ed.) with ink in 10 minutes, from the terrace of Anyám szerint breakfast place in Wesselényi utca. A few days ago I drew a street lamp while I was waiting for my daughter in the car.
It's easy to recognize your illustrations. How has your style changed over time?
When I applied to university, my drawing style was rather naturalist. I wanted to depict everything exactly as it looked in real life. I used pencils for these works that allowed me to erase the parts I didn't like and redrew them, so I spent quite some time with one drawing. I always admired those drawers who captured a moment within minutes. I challenged myself by trying to draw with ink that can't be erased, and here I am.
When did you start drawing pictures of the buildings and moments of Budapest?
I was born in Budapest, but I grew up in the suburbs and didn't really know the city centre. I went to secondary school in Sárospatak and moved back to Budapest to go to university. I lived in Zugló, so I had to commute every day to Zugliget to attend my university classes. I didn't feel good. Later I got a job in Andrássy út, so I moved to Dob utca. I was amazed by the fizzy vibes of the city. Then I lost my job and decided to be a freelancer. I started to build a client base and exhibited my Budapest-themed pictures in a ruin bar. I spent my free time in café houses drawing the everyday moments of the city. During the years I learnt how to be present, capture moments, and evoke them in my drawings. I like to think of my works as little time capsules.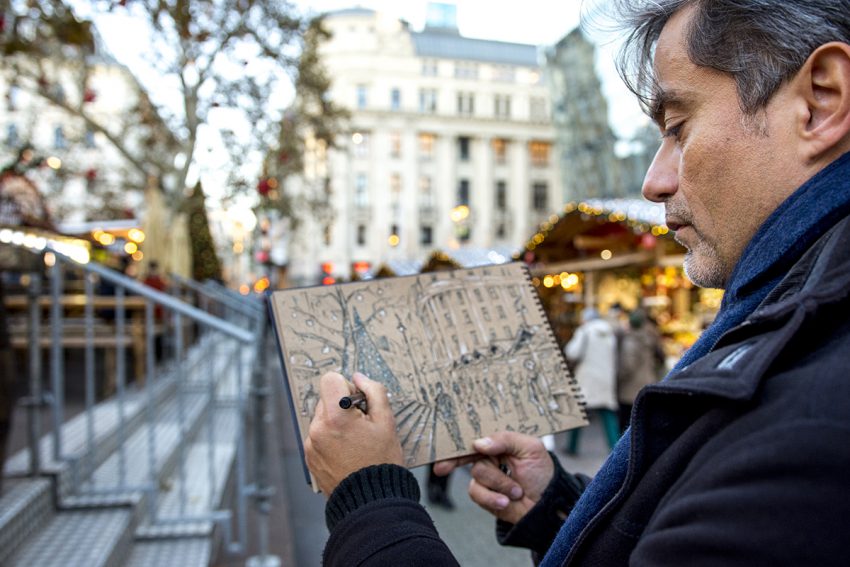 Do you have a favourite place in Budapest?
Károlyi-kert. I like to sit in Csendes Társ and watch the lights playing on the Magyar utca buildings. I have an illustration that I drew here, it is one my first ones. Budapest has revived in the last few years and the forgotten treasures of the city's architecture have been brought back to life. I'm very lucky to experience this transition.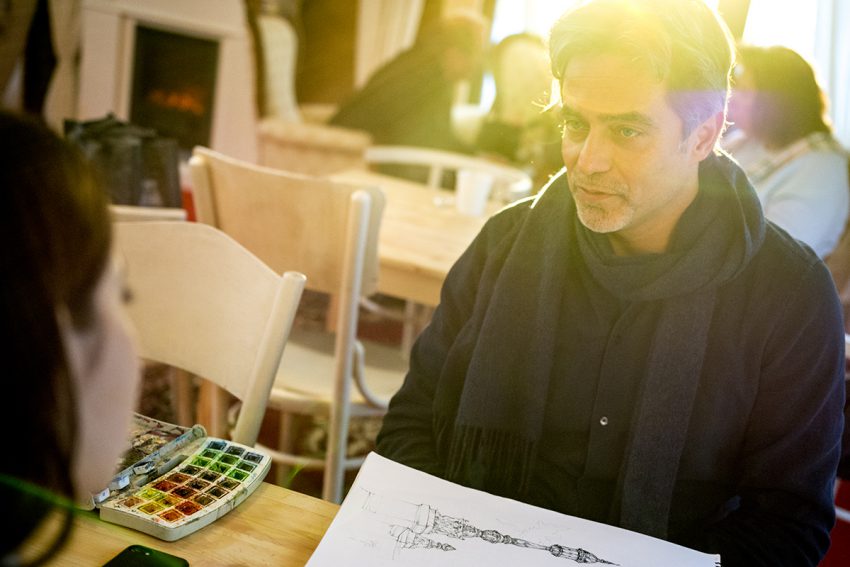 Does it happen to you that you lack inspiration?
Of course. I'm currently working on a memory game called Budapest Anno that is just about to be launched. Three weeks ago I couldn't draw a line related to this project. There are still two more illustrations I have to make. These are really detailed pictures, so it takes time and patience to finish them.
What do you wish for 2019?
I started drawing Balaton-themed pictures in 2018, which I'd like to keep doing in 2019. There are some places in Budapest I would like to capture, such as the Matthias Church, the cute little streets of the Castle District, the panorama of Pest from the Buda Castle, and the St. Stephen's Basilica. My drawings will also be used by an Austrian café house for its packaging in 2019.
Photos: Krisztina Németh – Egy jó kép rólad