Eating out in the holiday season has multiple advantages: it helps you get into the holiday spirit, inspires your own festive menu, and takes the weight of cooking and decorating off your shoulders. All you have to do is look for the perfect venue that you might probably find in our selection.
Famous for its delightful brunch offers, Peppers' Mediterranean Grill is preparing for the holidays in style. The restaurant's inviting Advent brunches are available on Sundays before Christmas, while you can make a reservation for 24 December in case you'd pamper yourself and your family with fantastic festive meals composed by a professional chef. They have an irresistible New Year's Eve offer too: Peppers! Mediterranean Grill attempts to sweep you off your feet with a breathtaking 7-course menu. Whether you are looking for hand-crafted marzipan fruits or decorated gingerbread houses, you will find it all in Marriott Hotel's Lobby Christmas Market or at the grand outdoor fair right in front of the terrace. Sip on flavourful mulled wine by the Danube, spend quality time with your loved ones, friends or co-workers, and leave the preparations to Peppers! Mediterranean Grill's team. Home delivery service is also available.
1052 Budapest, Apáczai Csere János utca 4.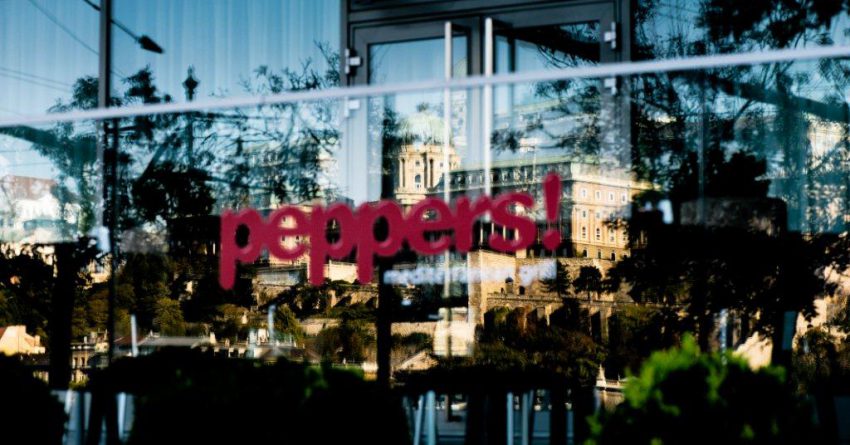 A brand new winter cocktail menu, and festive drink specialties are waiting for you at the lavish Buddha-Bar Budapest to warm your heart and soul during the weeks preceding Christmas and New Year's Eve. The lounge offers a list of cocktails (alcoholic and alcohol-free variations) prepared with quality tea, exotic spices, and other special ingredients. Let the flavourful mixture of Bombay chai tea and Caribbean rum charm your senses, or enjoy a cup of Russian tea with citrus zest, cardamom, and premium Tanqueray Ten gin. Buddha-Bar's homemade flavour mix is responsible for the sensational titillation of taste buds in the exceptional Tonka Toddy made with tonka beans and Ardbeg whisky, while warm apple must and Valrhona hot chocolate are also worth a shot.
1052 Budapest, Váci utca 34.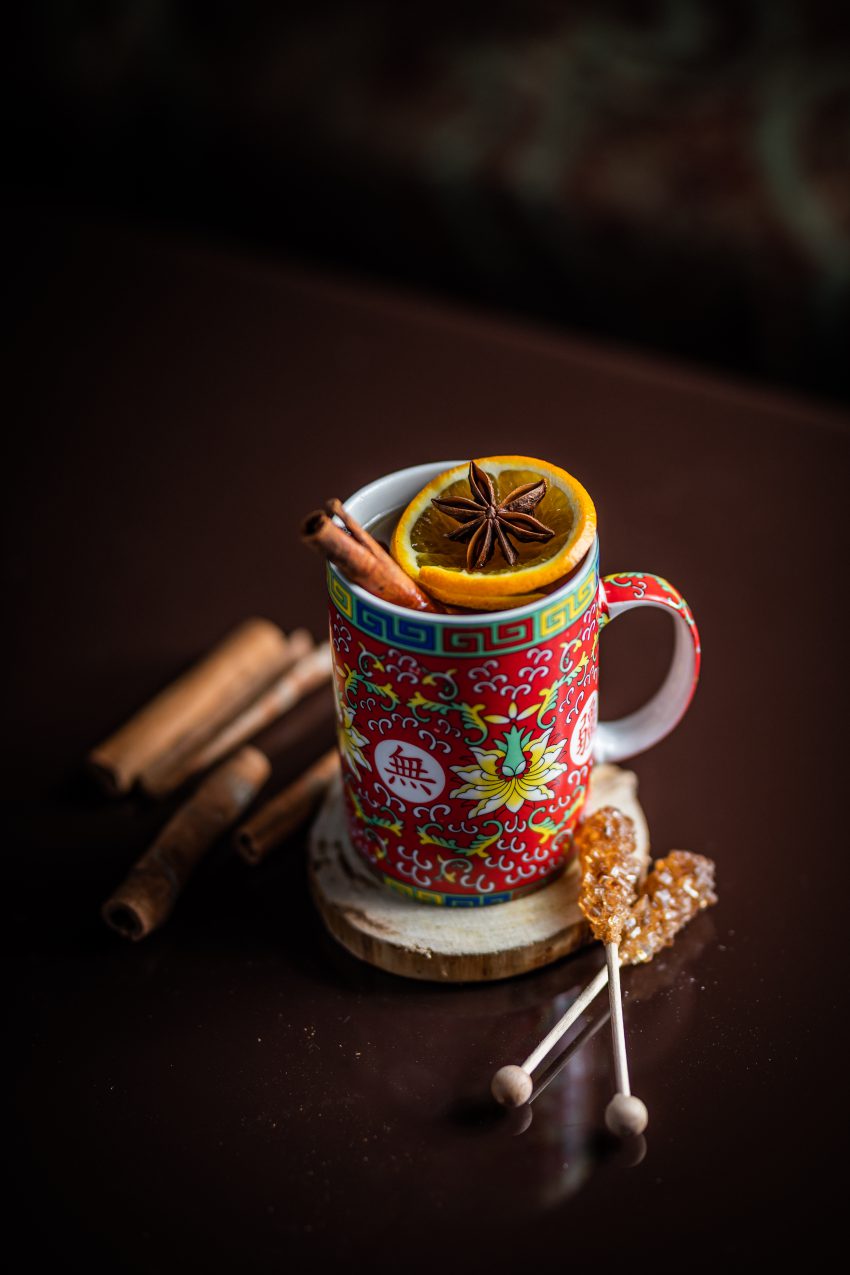 Located in Kempinski Hotel Corvinus, Nobu Budapest is the first Central European member of the avant-garde Japanese restaurant chain started by chef Nobu Matsuhisa and actor Robert De Niro. Head chef Gábor Schreiner is in charge of presenting Japanese-Peruvian flavours in Nobu-style: mind-blowing seafood creations, Nobu's classic meals and world-famous signature dishes. The restaurant's numerous events are all worth a visit: they are inviting you to Santa's Swing Night with live music and cocktail discounts held on 6 December, Santa Claus Kid's Corner attended by Santa on 9 December, and an incredible NYE party with a 7-course omakase menu and live Latin music taking place on 31 December.
1051 Budapest, Erzsébet tér 7-8.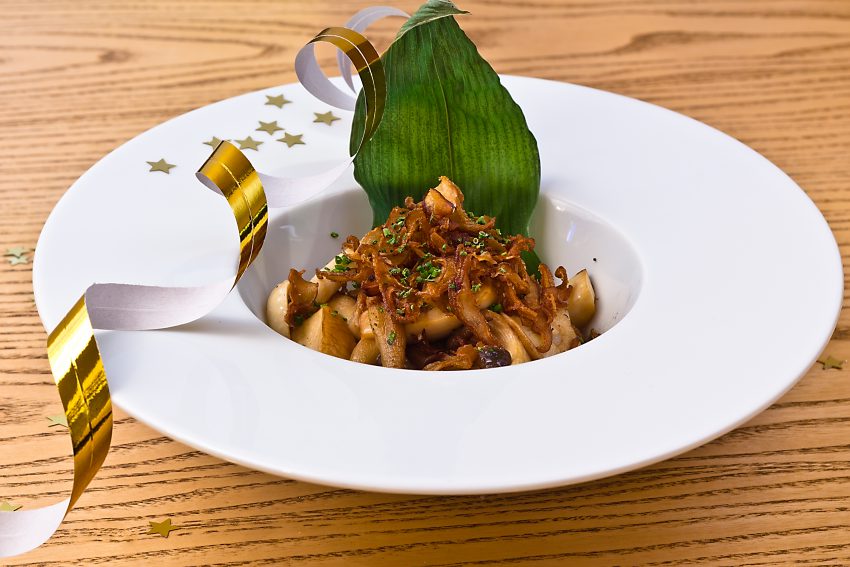 Anker't, downtown Budapest's largest industrial ruin bar has long been the mainstay of the local vegan community, thanks to its regular vegan sunday markets. Now, on 16 December, the popular venue will transform into a winter wonderland of deliciousness: through a galore of flavourful foods, Christmas desserts and sweets (strictly vegan, of course), craft items, homemade soaps and jewelries, the team of Vegan Food Fest ensures that this Christmas will be a merry one not just for you, but for the animals as well. Entry is free to the event, which will be held between 10AM and 6PM.
1061 Budapest, Paulay Ede utca 33.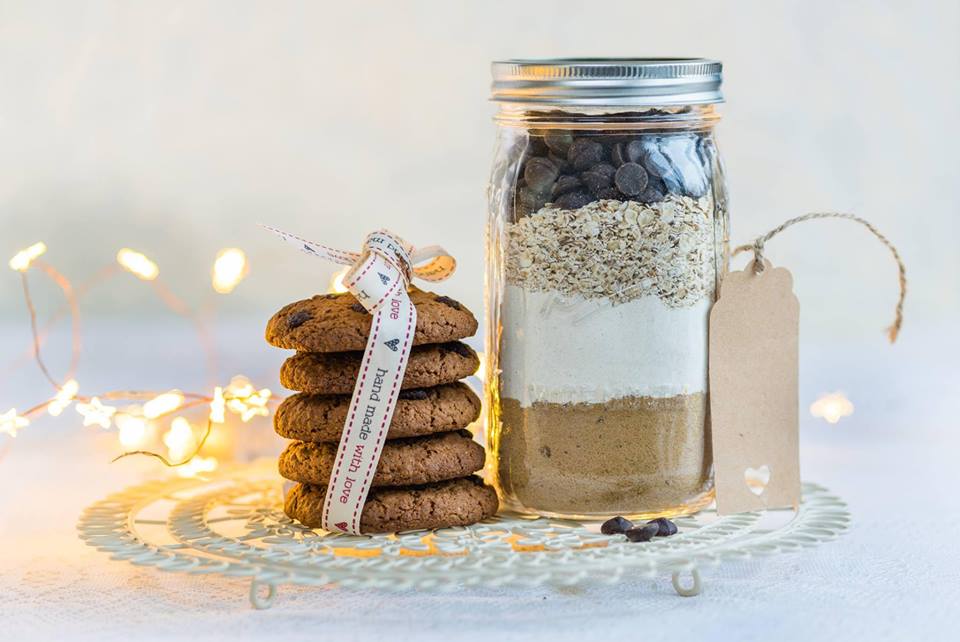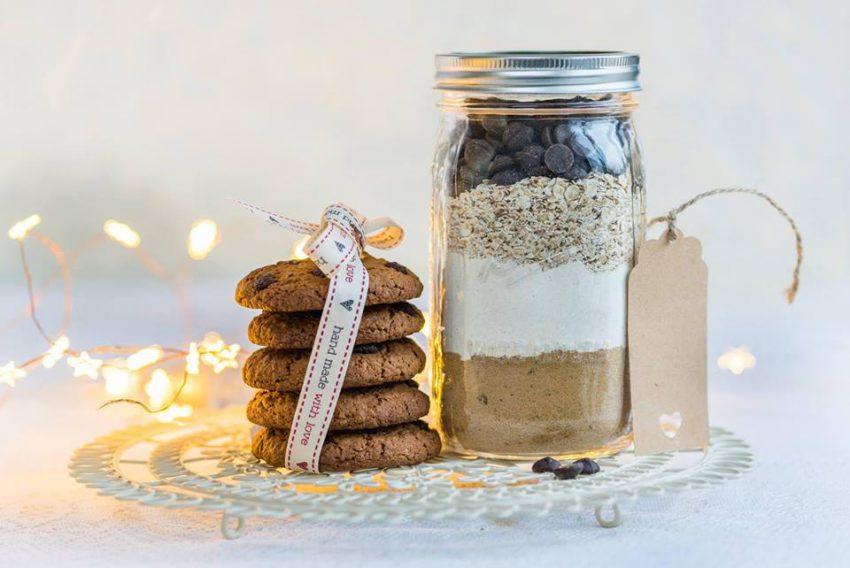 Dohány utca's splendid ARAZ Restaurant entices guests with a whole series of events spent in the spirit of Christmas culinary delights during the upcoming holiday season. From the kid-friendly Advent brunch offers (held on the 2nd, 9th, and 16th of December) and the intimate Christmas Eve gala dinner to the ecstatic, cheerful Christmas lunches (25, 26) and the exclusive six-course-dinner on New Year's Eve, ARAZ will keep you in a festive mood all throughout December, alongside with a healthy dose of mulled wine and hours upon hours of mellow live music. No matter on which date you decide to drop by, you can be sure that you'll leave ARAZ with high spirits.
1074 Budapest, Dohány utca 42-44.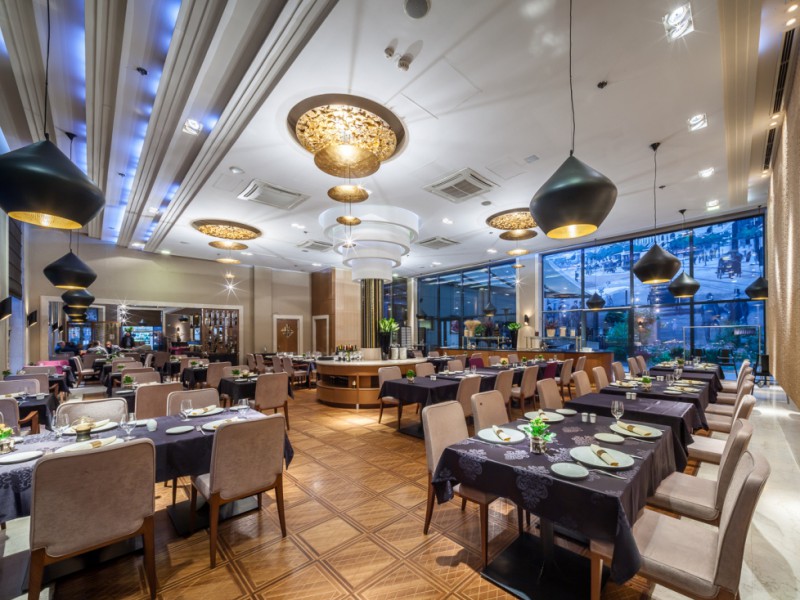 Are you seeking ways to escape the holiday madness and prepare your heart for Christmas peacefully? Buda's lovely restaurant, Jardinette seems like the perfect hideout with its tall chestnut trees and cozy winter-garden. Other than the restaurant's permanent traditional menu, seasonal meals are also added to the list of delicious offers. Advent specialties are available from 29 November including smoked goose liver quince cream and homemade loaf, chestnut-rose duck breast with salty sour-cherry pie, a mind-blowing homemade apple-walnut-poppy-seed pastry called flódni (with plum jam), as well as the classic fish soup (carp and catfish). Order festive meals in advance for Christmas Eve, Jardinette's chef won't fail to impress!
1112 Budapest, Németvölgyi út 136.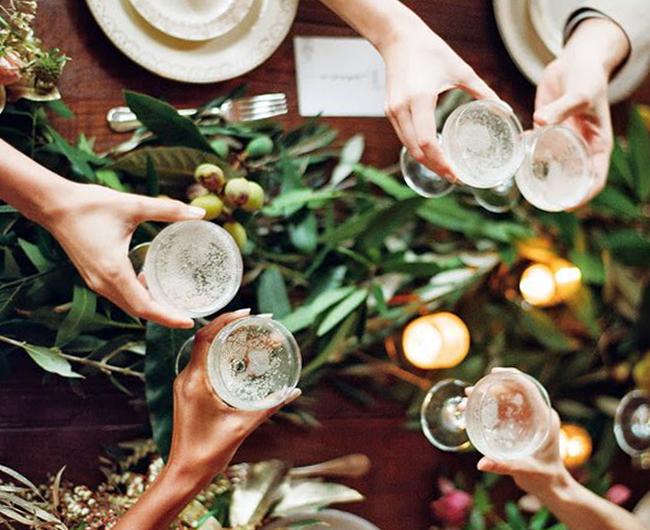 There's a small but rather romantic pond in south Buda, just a couple of minutes from busy Móricz Zsigmond square: it is here, on the shore of Lake Feneketlen, where one of Buda's most renowned restaurants stands. This holiday season, Hemingway invites you to spend a festive supper at its tables in the company of your loved ones, with two thoughtfully put-together Christmas offers. The seasonal menus are composed of scrumptious specialties like the ricotta-spinach-ham strudel, the pumpkin-sage gnocchi with camembert, the roast turkey with butter-honey chestnut, carrots and green beans, and the gingerbread cheesecake with apricots. Prepare your taste buds for a jolly great time!
1113 Budapest, Kosztolányi Dezső tér 2.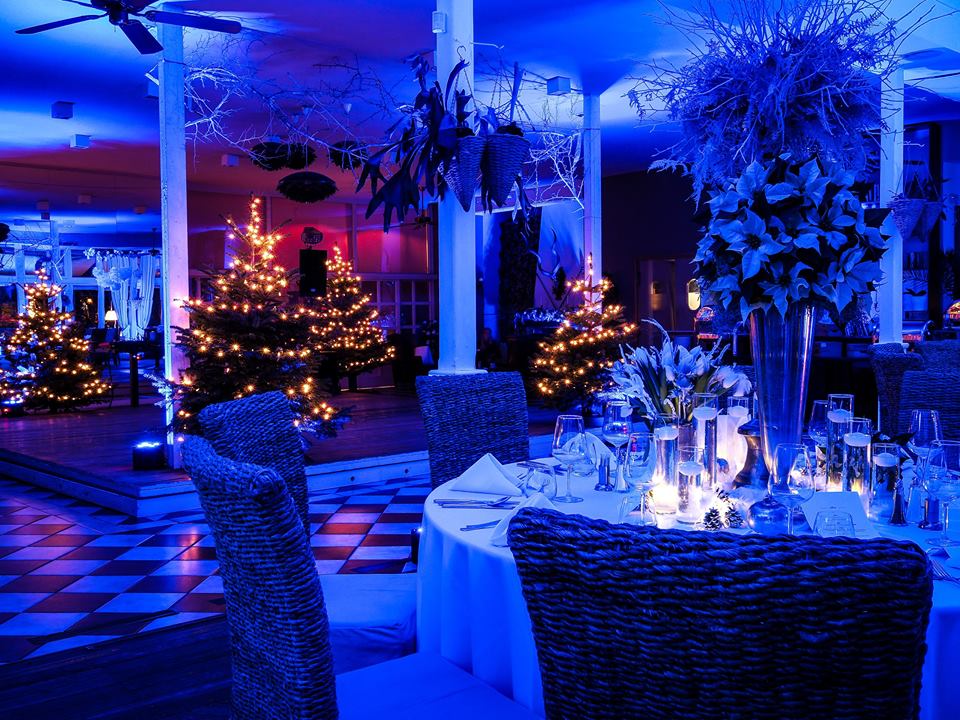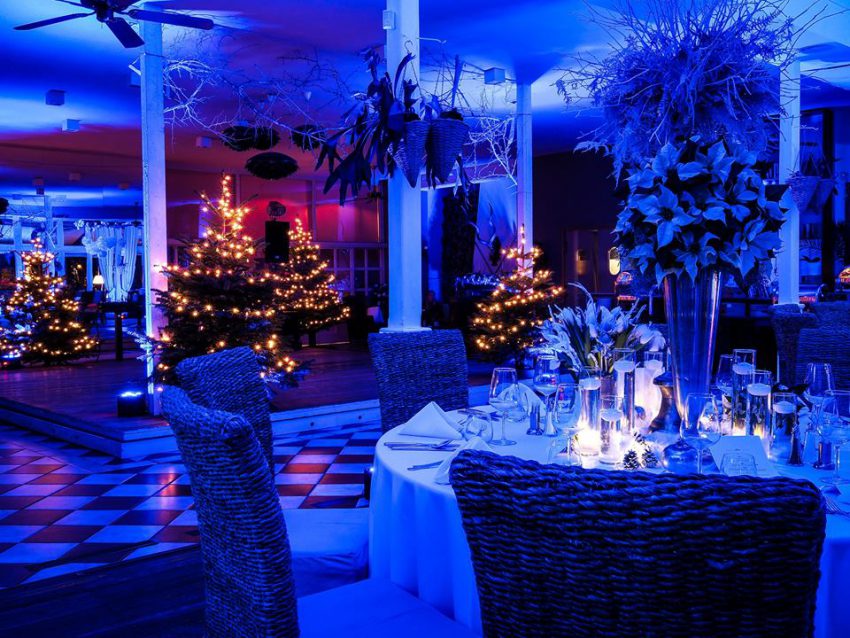 Would you like to find out how traditional Chinese food tastes like? Budapest's Chinatown is the place to go. Known and loved for its authentic dim sums and Cantonese specialties by locals and the Chinese community, Wan Hao offers more than Asian culinary wonders: a taste of the Chinese culture. Around Christmas and the Chinese Lunar New Year order the restaurant's signature dish, Peking duck that you can enjoy either in the cozy private room (free for groups), or in the spacious dining hall where popular Christmas carols and a magical decoration will get you into the holiday spirit. Don't forget: as a Funzine reader you are entitled to a 10% discount off your food consumption.
1107 Budapest, Jegenye utca 30.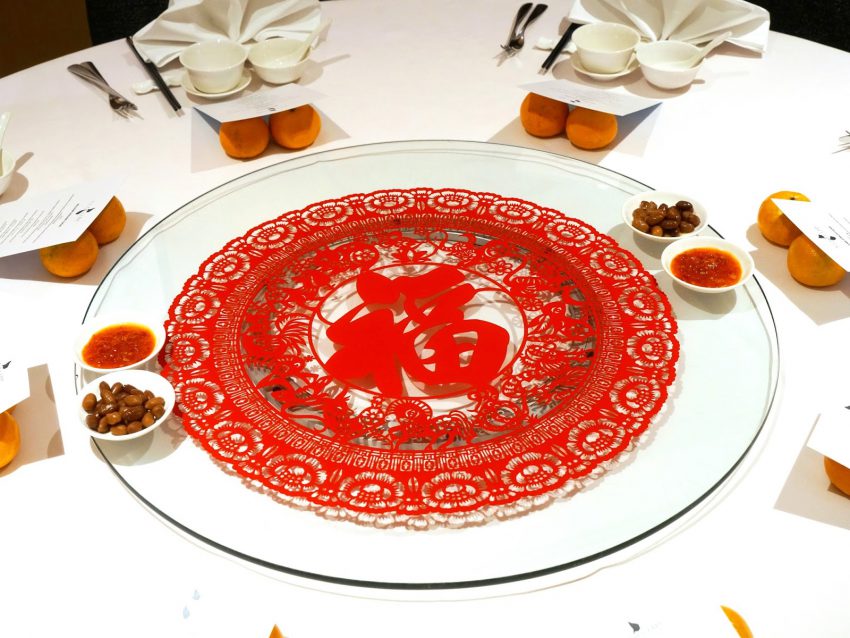 Get ready to be transported to the new year on a winter whirl of flavours, courtesy of Gundel Restaurant's world-renowned kitchen staff. Spend the last night of 2018 dining on a delicious eight-course gala dinner between the walls of Gundel's stunning art deco interiors, accompanied by the melodies of violinist Gyula Horváth and the Gundel Orchestra. The creative menu, which was composed by executive chef Zsolt Litauszki, includes dishes such as truffle-scented Mangalitza pork pâte with sea buckthorn, lobster ravioli with bisque, and red lentil cappuccino with caviar blini, with every fare served with a matching wine.
1146 Budapest, Gundel Károly út 4.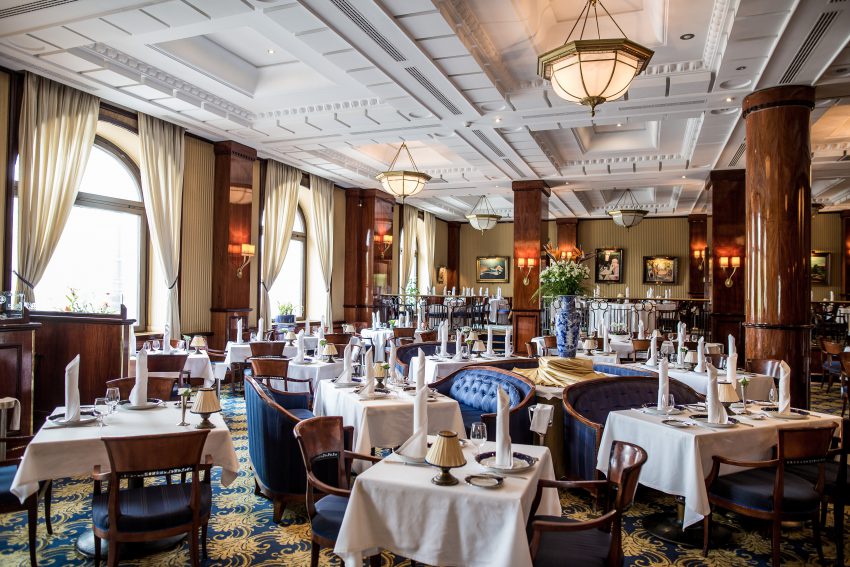 Nestled between the imposing Hungarian Parliament building and Szabadság square, you couldn't find a more stately neighbourhood in Budapest to celebrate the passing of the old year and the arrival of the new even if you tried. If you'd like to welcome 2019 with a belly full of salmon tartare, duck liver burger, pigeon consommé, tequila cod, oven-baked baby pork chops, and warm cottage cheese balls filled with white chocolate, then book your NYE dinner at Budapest Bistro for an unforgettable all-nighter, complete with a six-course international feast, live music band, first-row seats to the midnight fireworks, a traditional Hungarian New Year's Meal, and a live DJ sampling from the best funky, soul, and disco hits of the past 40 years.
1054 Budapest, Vécsey utca 3.