Did you know that beer has science-backed health benefits? No, this time not only the infamous British scientists claim that. Moderate drinking is actually good for you, and let's not forget about how refreshing a glass of ice cold beer can be. Here is what Budapest has to offer!
You are surely familiar with the term "local tourist" which refers to people who has one simple goal: to experience the fascination of a tourist while feeling the comfort of a local. The key to discovering Budapest as a local tourist is to go a bit further from the busy city centre, and visit the favourite spots of residents including Tompa Angyal Bistro. Thanks to its wallet-friendly prices the drink bar/eatery is very popular among university students, but the venue's welcoming atmosphere and great selection of quality beer (nearly 50 types of small-scale and craft beer are available) and tasty snacks (tuna cream, hot sandwich, quesadilla) definitely add to its charm too. Hesitate no more, head to Tompa Angyal, where the most expensive beer (Liquid Cocaine) costs only 4€! Cheers!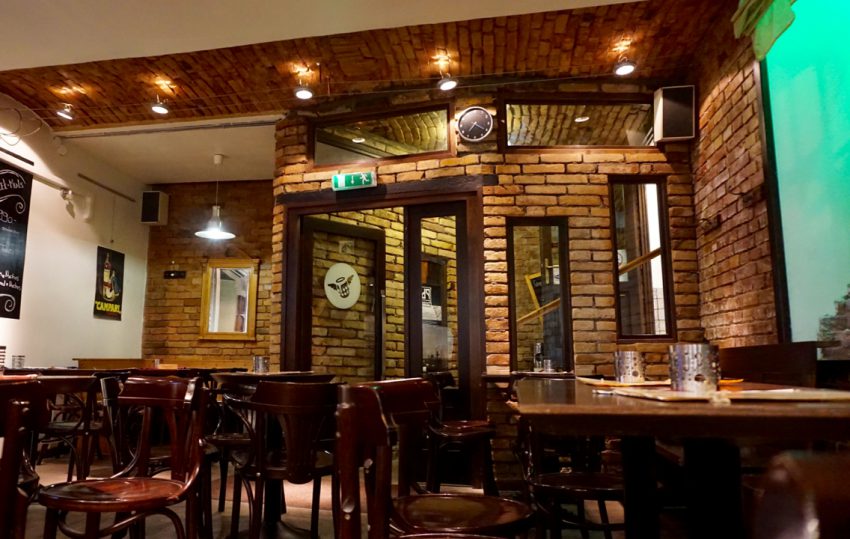 1094 Budapest, Tompa utca 14.
Buda's best gastropub, Gellért Söröző & Brasserie is the temple of beer fans known for outstanding quality. It watches over one of the world's most beautiful bridges at the foot of Gellért Hill, nestled inside the Art Nouveau Hotel Gellért. The breathtaking view is part of the amazing package that Gellért Söröző & Brasserie offers to its visitors, including a carefully assorted selection of quality Hungarian craft beers and wines complemented by a seasonally changing beer kitchen. For an unforgettable experience, have a pint of Gerardo (one of the house's craft beers) while nibbling on some toothsome snacks: pork cheek bruschetta with the sun dipping is a must-try!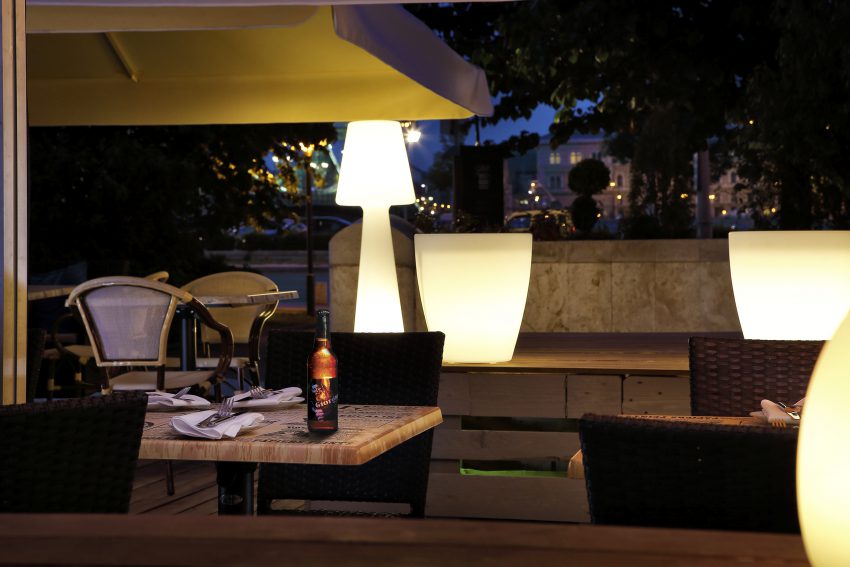 1114 Budapest, Szent Gellért tér 2.
Would you like to know more about how "liquid bread" is made? Bring your friends or family members along and head to Etyek Craft Beer Manufactory (around 25 km away from Budapest), where they give insight into the whole brewing process while you are pampering your taste buds with refreshing drinks right from the barrel, complemented by tasty snacks. The gastro attraction includes an introduction to the basics of beer production as well as some behind the scene secrets you wouldn't hear about anywhere else. Access the Etyek-Buda Wine Region via City & Wine's (wine tour company) organized tours or by public transport from Etele tér's bus station. Cheers!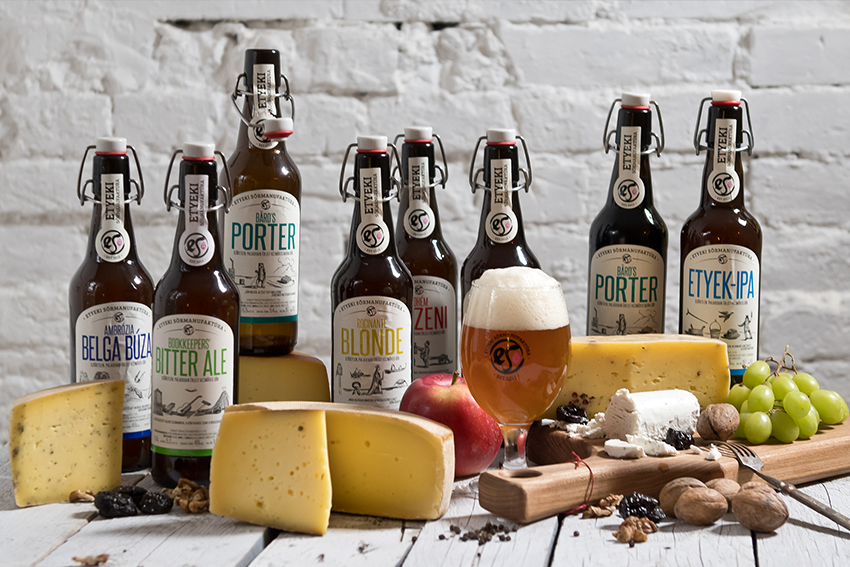 2091 Etyek-Botpuszta, Kolumbusz utca, Hrsz. 1511/1.
All you craft beer fanatics out there, we've got great news for you! Kuzin Bar offers an amazing selection but the Dohány utca locale is a lot more than just your regular craft beer bar. It's central, it's lively, the Kuzin's have 10 taps flowing with the best that Hungarian craft beer has to offer (including the award-winning new wave craft beer, Horizont) in a cozy, stylish space. You'll also find your favourite Czech beer on the drink menu, as well as specialties such as draught Budweiser CVIKL, which is only available here in the country. What is more, Budweiser is actually on three taps! Named after the mysterious "Kuzin", the founder of the place, the bar's charm lies in its classy, black & white interior, fun quiz nights, delicious culinary delights (incredible street food, too), and quality beer offers that will draw you back like a magnet from time to time. Thanks to its great food, refreshing beer, friendly atmosphere and excellent service, Kuzin Bar is the perfect spot for any occasions, let it be a birthday party, or a chill night with friends or colleagues. Test it yourself!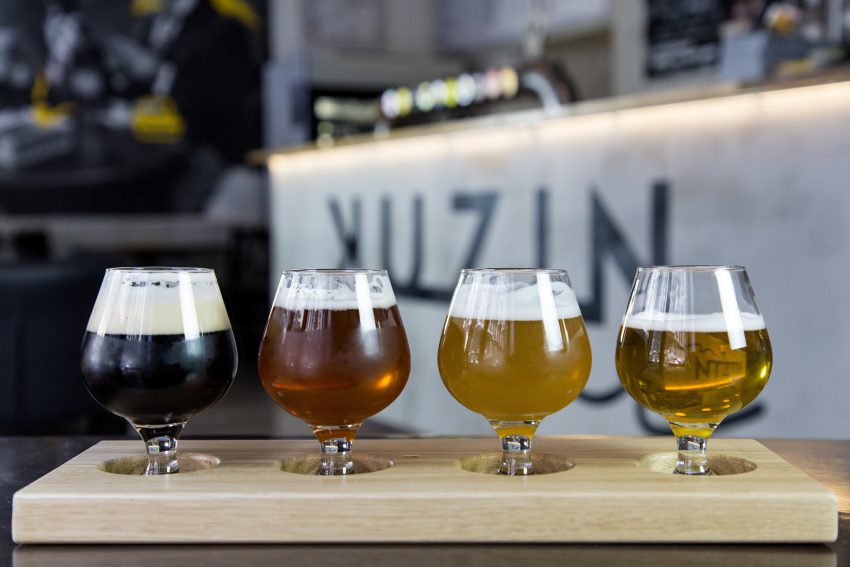 1074 Budapest, Dohány utca 7.
Being an eatery where you can make your own burger (guests can build their desired burger from top to bottom), Black Cab is one of the most popular burger restaurants in town. Their monthly offer, Black Cab 's Blue Burger Bleu d'Auvergne (with blue cheese) is a must-try, but house specials are also worth a shot. Even though the restaurant is known for its juicy salads, fantastic hot-dogs and full chocolate, home-made brownies, Black Cab's drink menu is also worth checking out. Choose from a decent list of ice cold beverages including the Crabbie's refreshing bottled ginger beer and test the authentic, characterful draught beer, Fuller's London Pride' burger taming bitterness!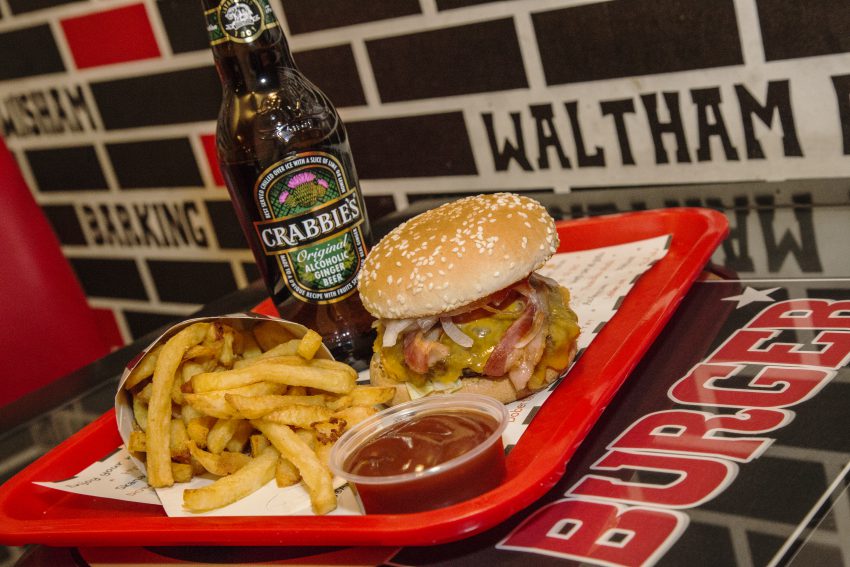 1095 Budapest, Mester utca 46.
1088 Budapest, Rákóczi út 19.
Budapest's biggest ruin pub/outdoor beer bar is located in the heart of Budapest (Paulay Ede utca), and its friendly vibes are simply irresistible. With several flat screens and the greatest variety of beer imaginable, Anker't is the perfect venue to watch the events of the football world cup at, especially if you enjoy being surrounded with enthusiastic but civilized fans and the biggest expat community in the capital city. With such circumstances, no match is unexciting, right? In case you get hungry, we highly recommend you to try Ankert's delicious vegan pizza or other street food offers. Don't forget to book a table in advance, because Anker't is very popular at this time of the year!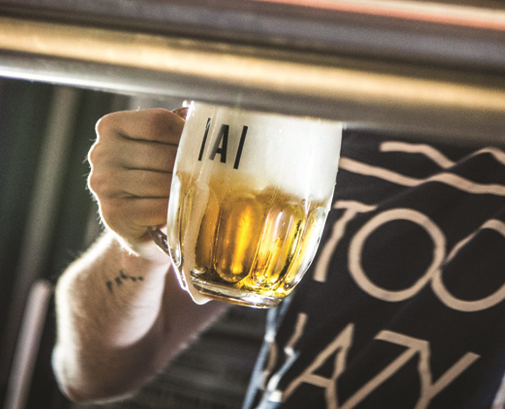 1061 Budapest, Paulay Ede utca 33.
Having 32 local and international craft beer on tap plus several flat screen TVs, Rákóczi út's Neked Csak Dezső (Call me Dezső, in Hungarian) remains a really attractive venue for beer enthusiasts during the football world cup too. The Budapest beer bar carries the who's who of Hungarian brews (Mad Scientist Brewery's Smooth Hoperator and Dip Me Baby) including products from breweries such as Hübris and Horizont. When beer and snacks get together, only good things happen, and Neked Csak Dezső's beer bites are only the tip of the iceberg. Check out the bistro menu's specialties or choose from a list of street food offers! They have a brunch menu, too!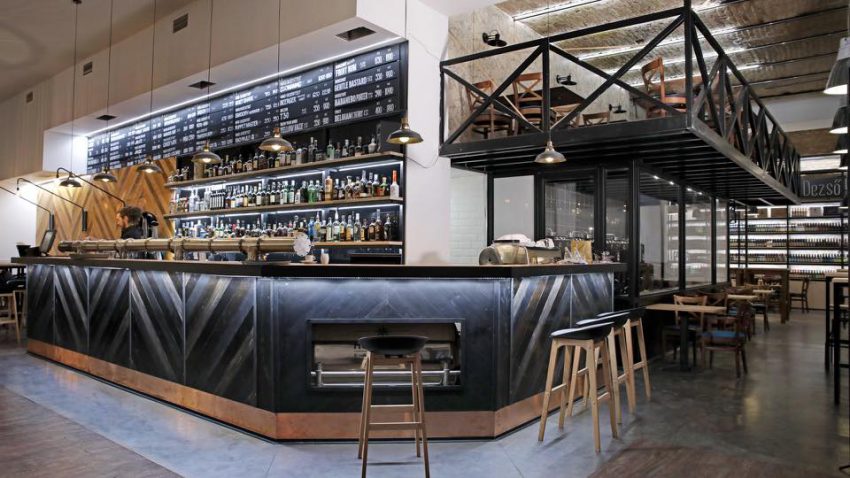 1088 Budapest, Rákóczi út 29.