Despite the fact that Hungary doesn't have a coastline meeting a body of salt water, Hungarians' passion for seafood is unquestionable. Fortunately, Budapest has some true culinary gems to offer in this sector, and in our eyes Captain Bubba's two grill and BBQ restaurants are the top of the tops.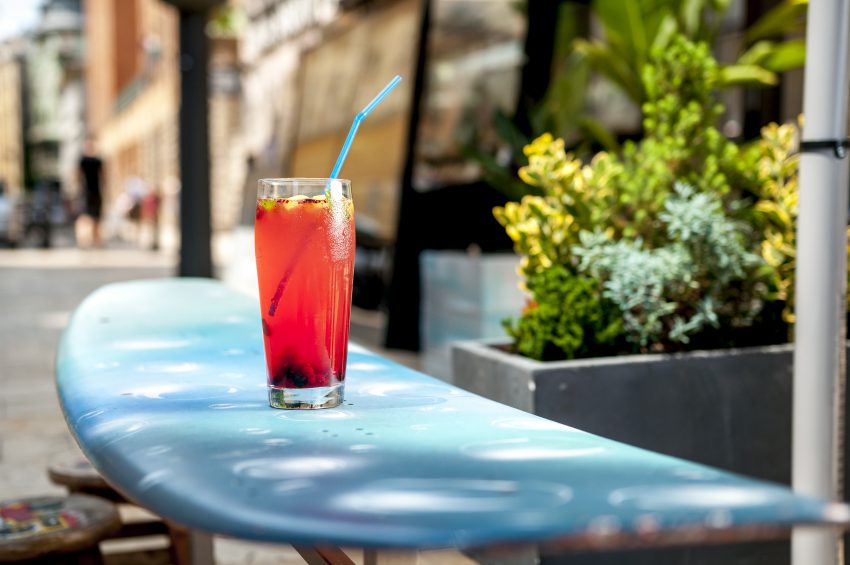 An always joyful fictional sailor, Captain Bubba (named after Forrest Gump's friend, shrimp fisherman Bubba) is responsible for feeding the fish-eaters in town, and fortunately the ginger-bearded globetrotter knows exactly what he is doing. With Hungarian meals (such as goulash soup, fish soup or the sweet Hungarian triffle), quality local wine, craft beer, and international dishes based on recipes collected from around the world, the management of Bubba's Downtown and Captain Bubba's Pub created menus (surf & turf) that satisfy the admirers of "frutti di mare" as well as meat-lovers and vegetarians. Luckily for us, Bubba's Downtown is located just a stone throw away from Funzine HD, and since it's been calling our names for a while with not only delicious seafood dishes but Anjuna's natural (vegan, gluten-, lactose-, and sugar-free) ice popsicles, we finally decided to yield to the temptation.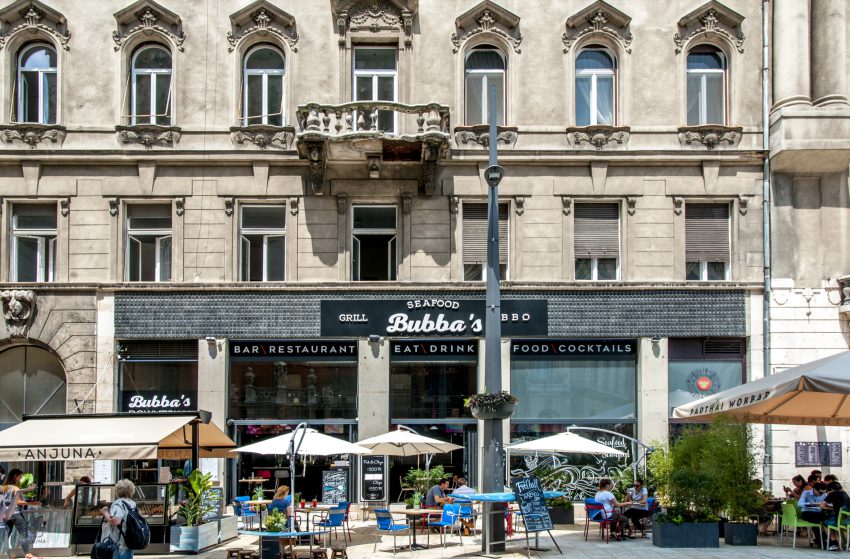 The Papnövelde utca restaurant, Bubba's Downtown is very easy to spot: its holiday-inspired terrace and huge, decorated windows make it distinct from the nearby eateries. Instead of the cosy bar area, we sat down outside, under the gently moving sail-like sunshades near a surfboard table which is one of the coolest pieces of furniture that we've ever seen. After choosing a refreshing glass of juicy homemade lemonade – made of forest fruit with slices of orange, lime and lemon, plus mint leaves, – a mouth-watering grilled sea fish platter (salmon, butterfish and mahi mahi) brought the burst of summer flavour to our table.
From the seasoning to the skin's crispiness, everything was on point. Among the list of side dishes, we chose baked potatoes prepared with spicy butter and garlic spinach leaves that emphasized the unique character of each and every fillet. The icing on the cake was the gorgeous honey-mustard sauce of which we simply couldn't get enough of. Luckily for us, we could have some more with the grilled prawn skewers (7pcs) that was just as perfectly seasoned as everything else we have tasted from Bubba's versatile menu before.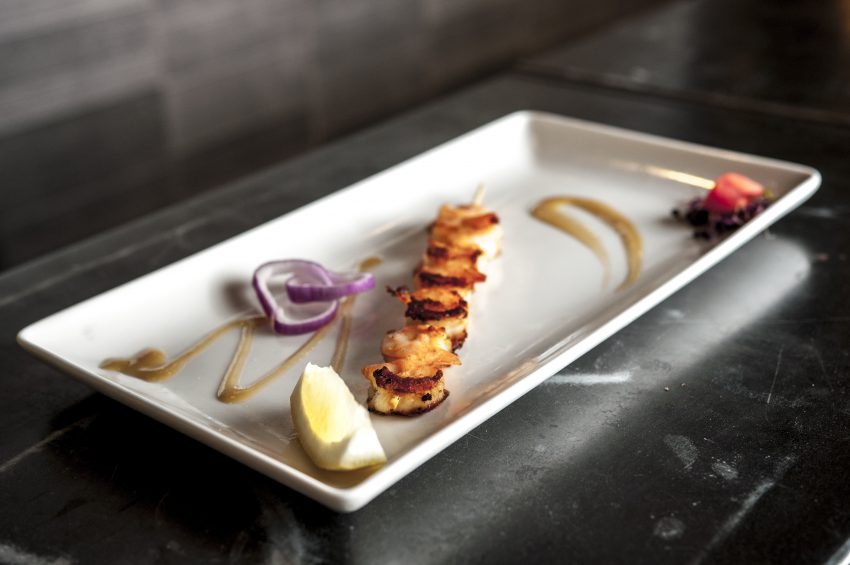 We were planning to test the burgers for quite a while, and the moment of truth had finally come: we chose not one, but two burger creations. First came Bubba's take on street food's sea edition, salmon burger, a specialty made of a well-seasoned, delicate salmon steak with a lightly seared crust and a tender, juicy medium-rare centre. Other than the usual burger ingredients (mayo, iceberg lettuce, onion, tomatoes), homemade remoulade sauce (an aioli and mayo based seafood dressing with chopped pickles, similar to tartar sauce) gives the dish a distinct character. As both restaurants offer tasty options for guests who long for chicken, beef or pork, we wanted to try an alternative, rather basic burger. Bubba Cheese Burger (made of hamburger patty, a slice of cheddar cheese, ketchup, mustard, salad, onion and tomatoes) doesn't fail to impress: it was made (and served) with just as much love and care as any other seafood dish in the restaurant.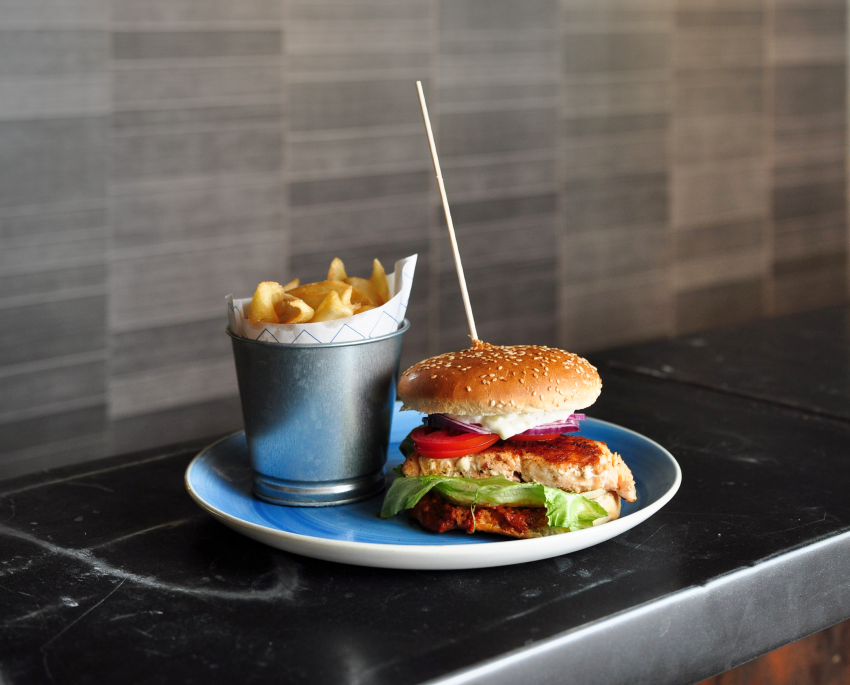 In all honesty, it was challenging to choose from the more than 50 offers – tasty breakfast specialties, daily desserts and rarities such as Trieste style grilled squid, monkfish wrapped in smoked ham and bacon, and Canadian lobster, – but we'll return soon and attempt to complete the mission!
1053 Budapest, Papnövelde utca 10.
1118 Budapest, Budaörsi út 7.
Photos: Krisztina Németh