Regardless of what's the hottest dessert trend nowadays, Hungarians' beloved childhood dish, túrógombóc is still going strong. The sweet-savoury cottage cheese dumplings are among those Hungarian specialties that we highly recommend you to try, either at one of the local restaurants or at home. It's a foolproof, ridiculously easy and quick meal (that can be served both as a dessert or a main course), with a recipe that only requires a few ingredients. Ready, steady, cook!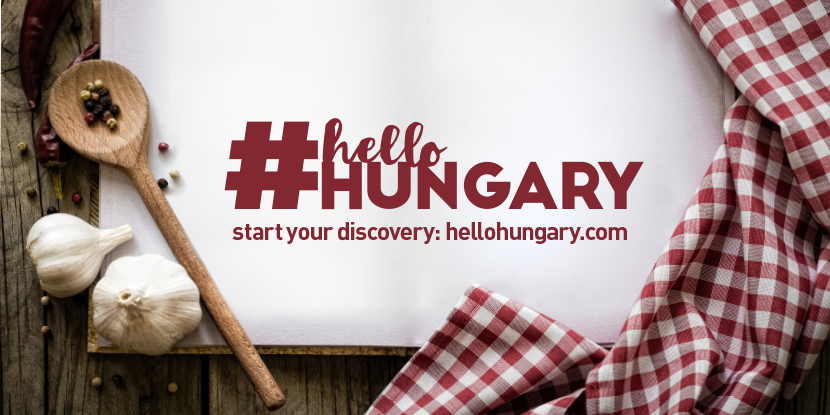 Ingredients (for 4-6 people):
500 g cottage cheese, 2 dl grits, 1-2 tablespoon vanilla sugar, 3 bigger eggs, water (for boiling the dumplings), a pinch of salt; a little oil, breadcrumbs, sour cream, icing sugar for serving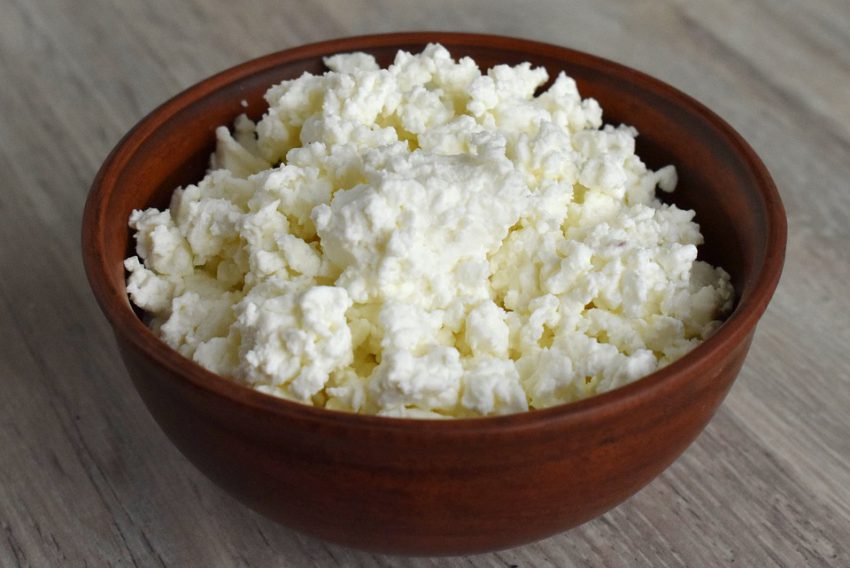 Directions
Prepare yourself for a very easy process, because making cottage cheese dumplings is anything but complicated. First, press the cottage cheese with a fork, add the eggs and the grits, and mix it with the vanilla sugar. Don't forget about the salt because it brings out and brightens the flavours.
Let the mixture rest in the fridge for at least 1 hour (it is essential for the right consistency), then form dumplings of the desired size with wet hands. Hint: use a tablespoon to measure out the quantity! Carefully put the curd-grits balls into boiling water in a bigger bowl, and cook them for about 5-7 minutes. Once they are ready, they will rise to the surface. To make sure they are well cooked, cut one into half, and check if it looks raw inside.
In the meantime, prepare the pan for frying the breadcrumbs. We know the benefits and advantages of olive oil, but its taste is too significant; instead, use a small amount of neutral tasting oil like sunflower oil. Toast the breadcrumbs until golden brown, and be careful, because it easily burns. Once the dumplings are cooked and dry, cover them in a coat of toasted breadcrumbs.
Serving
Hungarians have different ideas about whether cottage cheese dumplings should be served hot or cold, but the truth is, this dish tastes wonderful both ways. Add some extra charm to it by mixing sour cream with icing sugar (some people like to add cinnamon or fruit slices, too), and put the mixture on top of each dumplings. It's magnificent!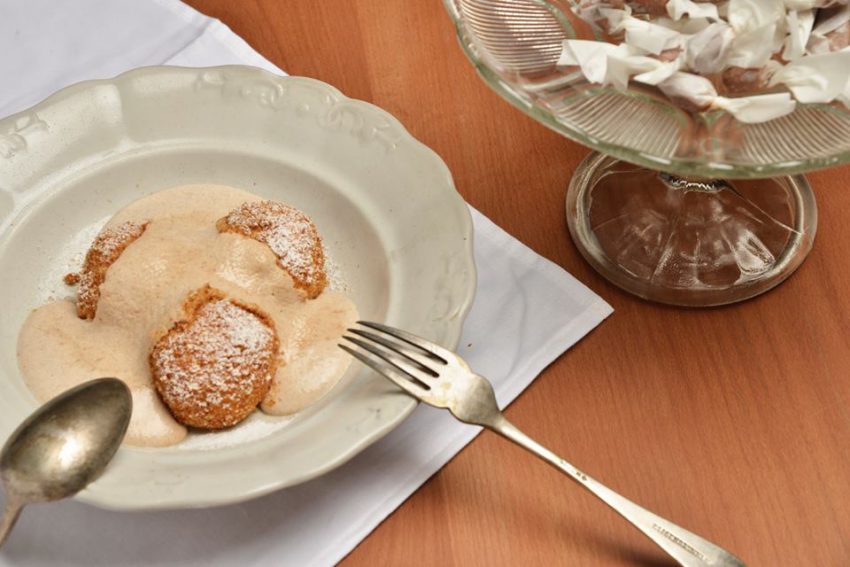 Are you looking for a healthier alternative? The above recipe describes how the classic, grandma-made cottage cheese dumplings are made, but in case you are on a diet or suffer from any food-intolerances, we've got your back!
Gluten-free version
Use the mixture of rice flour and rice grits instead of grits, and get your hands on a bag of gluten-free breadcrumbs too!
Lactose-free version
Substitute the dairy products with their lactose-free alternatives. Fortunately lactose free sour cream and cottage cheese are both available in the bigger supermarkets.
Vegan version
The ingredients are slightly different, but the taste is almost the same. Isn't it great?
What you'll need: 300 g millet, 6 dl soy/rice/almond/coconut milk, 1.5-2 dl grits, breadcrumbs, 2 lemons, a pinch of salt, sweetener
Wash the millet and cook it with a pinch of salt in milk. Add water if needed. Once it is ready, juice 2 lemons and pour the sour liquid into the same bowl. Cook the grits too: it will help the dumplings keep their round shape. Cool the mixture by stirring eventually. Meanwhile toast the breadcrumbs with or without sunflower oil. Form dumplings with wet hands and coat them with the breadcrumbs. It's so yummy!
Wine Advisor
Pair it with a sweet Tokaj dessert wine! Our recommendation is either Szamorodni, or 5-6 puttonyos (hod) Aszu.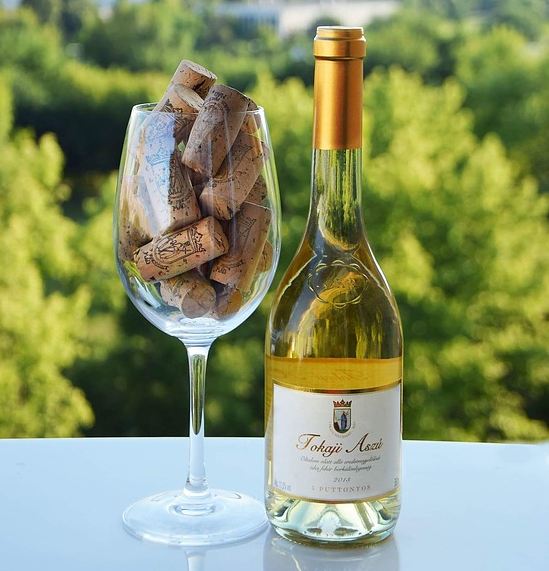 The City's Best Cottage Cheese Dumplings
Túrógombóc is impossible not to love. As one of the region's most popular dessert dishes, it's found in kitchens all over Austria, Poland, Slovakia, and of course, Budapest. Light but also filling, this oddly sweet, amazingly simple dish can make for a decent second course after other smashing Hungarian favourites such as hunters' stew or Újházi hen soup. It is a must-have on every good Hungarian restaurant's menu, but only a handful of places serve exceptionally tasty cottage cheese dumplings. Here they are!

Run by Bocuse d'Or European champion Tamás Széll and chef Szabina Szulló, Stand25 Bisztró is located inside the Downtown Market Hall, Budapest's own take on Lisbon's TimeOut Market. Opened in 2017, the Széll-Szulló dream team presents all the classic dishes of Hungarian cuisine in their full, fatty, flavourful glory, from goulash soup to layered potato casserole and mangalica cheek stew, all made from locally sourced, fresh-to-the-kitchen-table ingredients. Their cottage cheese dumplings are extraordinary in taste, light on your stomach, and so soft that they melt in your mouth. Hungarian wines, craft beers, champagne and coffee specialties are also available here.
1054 Budapest, Hold utca 13.
Opened last November in walking distance from the Parliament, St. Stephen's Basilica and the Chain Bridge, Börze is one of the city's newest, most versatile coffeehouses. It is a beautifully designed place complete with mosaics, Thonet chairs and marble tables, oozing the kind of atmosphere you'd find if you travelled back in time to the turn of the century. Börze goes further than mere aesthetics, however: be prepared for amazing deli counters, a mouth-watering menu composed of Hungarian favourites, and an impeccably professional service. If you want, you can drop by Börze for a filling breakfast, an inexpensive two-course lunch, a succulent steak, or a flavourful túrógombóc, coated in walnut crumbs, served with sweet cream and with a dollop of homemade apricot jam.
1051 Budapest, Nádor utca 23.
The beautiful building of Vigadó serves as the nesting place of VígVarjú, the kid brother of popular downtown restaurant VakVarjú. Opened last December, the "Merry Crow" awaits you inside the elegant high-ceiling dining hall of the Neoclassicist event center (and listed monument) with three-course daily lunch menus for an affordable price from 11.30 to 3 PM, and an á la carte menu offering traditional Hungarian dishes like goulash soup, breaded roasted chicken, and everyone's favourite dumpling dessert, túrógombóc, served with macaron-flavoured cream. Offering fresh and hearty dishes, complete with a kid's corner, VígVarjú has a treat for the whole family!
1051 Budapest, Vigadó tér 2.
Situated in Budapest's most beautiful park and built on a small island, Robinson is surrounded by water on all sides, giving guests a taste of how Daniel Defoe's shipwrecked protagonist lived his life. Opened in 1989, Robinson operates on two floors, serving light, French-style dishes on the ground floor, and hearty meat dishes on the upper floor. The famous restaurant boasts a pretty impressive list of past guests, including people such as Arnold Schwarzenegger, David Bowie and Sylvester Stallone. Their menu covers a wide range of cuisines, featuring Norwegian salmon curry, Tom Kha Goong, Hortobágyi meat pancakes, and túrógombóc garnished with blueberries and slices of strawberry.
1146 Budapest, City Park
Found on one of the main streets of Budapest's Jewish District, the homely Gettó Gulyás offers an unpretentious selection of classic Hungarian dishes, with a menu focusing on the heartier, meaty side of Magyar cooking. You'll find a colourful variety of pörkölt (stew) here, with veal, chicken, rooster testicles, beef, deer, catfish, beans and mushrooms as the main components. The stews are usually served with nokedli (a kind of dumplings) and the pickles of your choice. In case you want to end your meal on a sweeter note, ask for Gettó Gulyás' cottage cheese dumplings, coated in cinnamon-flavoured bread crumbs – it's more than phenomenal!
1077 Budapest, Wesselényi utca 18.
Located just a couple of minutes away from the Opera House, on a calm downtown street, Café Bouchon evokes the atmosphere of turn-of-the-century French bistros with great panache, while serving an exciting blend of Hungarian classics and international favourites. The menu ranges from Salmon carpaccio with Russian red caviar and pig roast with potatoes and Bavarian sauerkraut to French fattened goose liver slices garnished with grilled potatoes. Café Bouchon awaits guests with a daily changing line-up of meals, a reasonably priced degustation menu, and an extensive wine list, featuring a fine selection of wines from Hungary's best cellars.
1066 Budapest, Zichy Jenő utca 33.
Extravagant, spacious and relaxing, Nagymező utca's Apacuka is a fun dining restaurant and a cool bar all at once, awaiting guests with premium dishes and a colourful array of drinks. Chef Gábor Bacsa and his team run a French-style kitchen, but offer mostly Hungarian specialties, neatly balancing on the line between traditional and exotic flavours. The bar menu is composed of 3 courses and costs 5900 HUF, while the á la carte offers include such mouth-watering fares as duck liver brulée, aubergine with miso, cauliflower, avocado and carrot, and Apacuka's iconic cottage cheese dumplings with sour cream. Whether you decide to spend your meal outside sitting on their sunny terrace, or inside, getting lost beneath the 7-meters high ceiling, you'll have a fun time, that's for sure.
1065 Budapest, Nagymező utca 54.
Situated on what is known as the Champs-Elysées of Budapest, Andrássy út's Puli Étterem is a traditional Hungarian restaurant offering all the classic flavours of the local cuisine, as well as a friendly atmosphere and an attentive, cheerful service. There are no twists, no reinvented dishes, nor long-forgotten-but-now-found dishes here, only authentic, heart-warming favourites made of high quality ingredients. Start off your meal with cold foie gras with Tokaji jelly and homemade bread, continue with traditional chicken paprikash with buttered noodles, and to top it off, order cottage cheese dumplings with sour cream and apricot jam for a hedonistic lunch!
1061 Budapest, Andrássy út 34.
Opened by the famous August confectioner family in 1914, the former café (and the favourite hangout spot of late writer Sándor Márai) has been operating under the name "Déryné Bisztró" since 1951, as one of the city's most popular bistros. Serving amazing Hungarian dishes (and a couple of French classics), a strong selection of Hungarian wines, and enticing guests with a charming design, Déryné is an equally great choice for a filling breakfast, a light lunch, a romantic dinner, or a Sunday brunch party – inside or outside, with our without the sound of soothing live music. From their Bouillabaisse and BBQ briskets to the boar gnocchi and their cottage cheese dumplings, the dishes at Déryné are pure perfection.
1013 Budapest, Krisztina tér 3.
Located in the Palotanegyed neighbourhood (which owes its name to the dozens of luxurious palaces built by wealthy Hungarian families in the second part of the 19th century), the subterranean Otthonka is half pub, half eatery, and 100% grandma-core in its looks, thanks to the abundance of tapestries, embroideries and retro furniture. Besides the quirky decorations, cozy Otthonka is known for its homely tastes, most accentuated in dishes like the egg ratatouille, paprika potatoes, poppy seed bread pudding, and the toothsome túrógombóc. In addition to the Hungarian meals just mentioned, Otthonka serves damn good burgers, too, along with tapas and pizzas, in case you want to reminisce about your Spanish or Italian grandma's cooking.
1088 Budapest, Szentkirályi utca 23.
To come full circle, we'll close our round-up of the city's best cottage cheese dumplings with another contender from the Downtown Market Hall. Lakatos Műhely, opened by Hungarian stylist Márk Lakatos (whose grandparents were restaurateurs themselves), specializes in gourmet sausages, on a par with Márk's famously delicate outfits. The tiny food booth (or gastropub, as Márk calls it) offers light pork, pheasant and venison sausages, which come in paprika, leek, orange and oregano, and blue cheese flavours. Beyond sausages, Lakatos Műhely awaits you with refreshing, sweet gazpacho, traditional dishes like roasted chicken leg with new potatoes, and Budapest's most stylish cottage cheese dumpling.
1054 Budapest, Hold utca 13.
For more inspiration, click here!