Budapest lights up every summer, when awesome open-air concerts, cultural events and festivals take place all around the city. Zenélő Budapest ('Musical Budapest') also contributes to the colourful programs by organizing nearly 600 mini-concerts from 25 May to 12 August, in 10 gorgeous outdoor locations.
The event series is organized for the 4th time, offering concerts of varied musical genres (classical, jazz, folk, etc.) around the most popular sights of the capital city. The greatest thing is, you can bump into something exciting only by walking around the beautiful streets and landmarks of Budapest.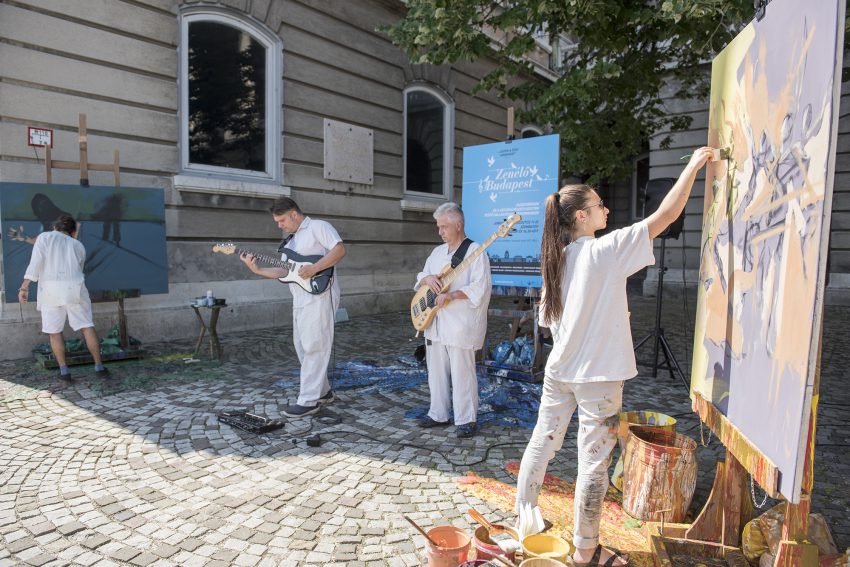 Locations
More than 100 talented musicians will take the temporary stages with a special repertoire, chosing from the biggest composers of all time, including Liszt, Bach Haydn, Mozart, Schubert, Chopin, Paganini, Bizet, Verdi and Ravel, just to mention a few. Among the performers there are well-known bands such as the Hungarian National Philharmonic, Concerto Budapest, Danube Symphony Orchestra, and so on.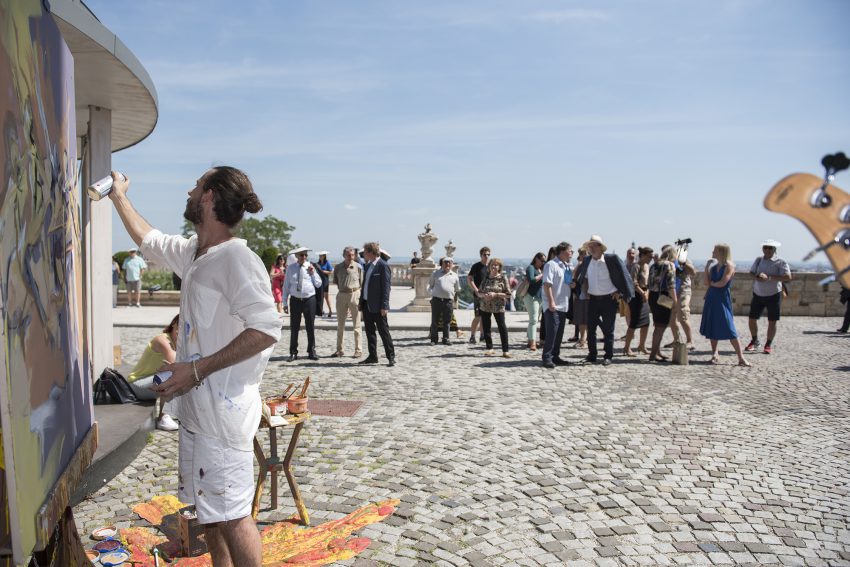 Here's where you should go to catch free-to-attend mini-concerts (20-20 minutes long) all summer long:
Budapest Castle Bazaar (Várkert Bazár) – gloriette + entrance
St. Stephen's Basilica
Margaret Island (Musical fountain)
Műcsarnok Art Gallery
Central Market (Vásárcsarnok)
Gerbeaud Confectionary
Fisherman's Bastion
Vajdahunyad Castle – garden
Hungarian National Gallery, Savoya terrace
Each location hosts a different genre, the concerts and venues harmonize. Vajdahunyad castle, for instance, gives home to Transylvanian folk music and other folk performances, while Várkert Bazár's gloriette awaits visitors with brass quintets in hussar dress uniforms. Church music themed performances take place in front of St. Stephen's Basilica, while the angelic sound of violin and clarinet entertaints the crowd by Margaret Island's musical fountain. Check out the detailed, thematically organized program on the event's website!
Are you interested? Find out more about the event and the concerts by clicking here!
The program is executed by the Budapest Festival and Tourist Center, with the support of the Hungarian Prime Ministry. Musical director: Nándor Götz, Artistic director: Béla Götz.