One of the most influential and most inventive rock bands of our time, Nick Cave & The Bad Seeds are returning to Budapest in 2018! They will bring back their ever-evolving rock music to Papp Laszlo Budapest Sportarena on 21 June.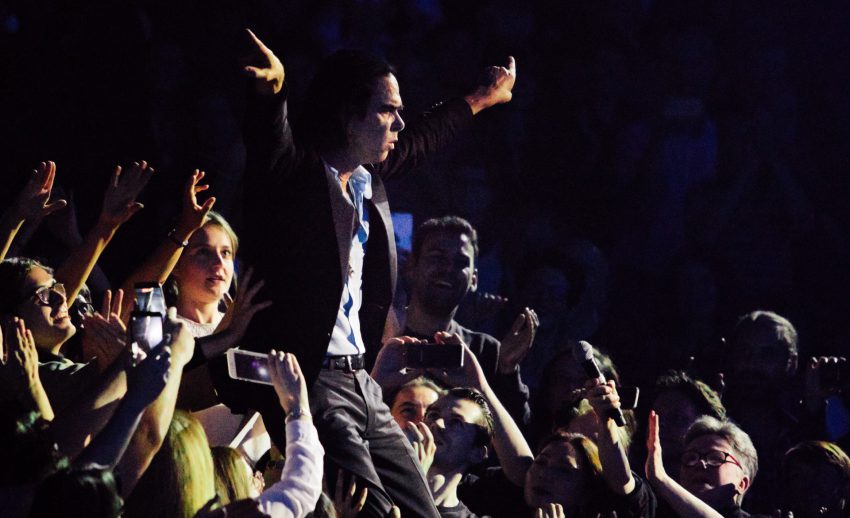 Nick Cave is a Bad Seed. That's a simple statement but one often ignored. In the standard nomenclature of rock'n'roll, where acts are classified front man/ backing band, preconceived notions of importance are inherent. It's easy to focus on Cave and ignore the fact that in the studio and, most obviously, on stage he stands shoulder to shoulder with a group of musicians who combine to create something beyond that which is achievable for each alone. It's what Burroughs and Gysin referred to as The Third Mind:
"when you put two minds together, there is always a third mind… a superior mind… an unseen collaborator".
This fusion of minds in the collaborative practises of the Bad Seeds has seen them develop into one of the most exciting, volatile and influential group of musicians of the past 30 years.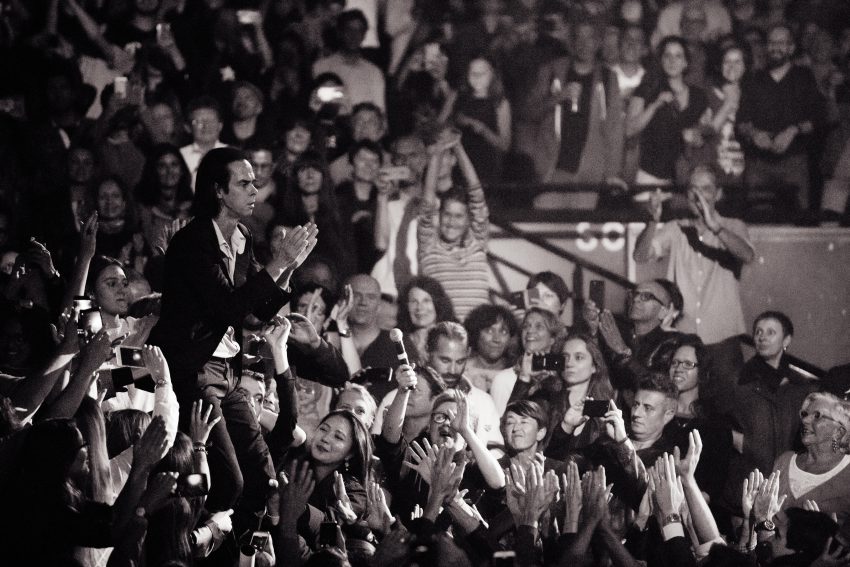 The Bad Seeds were formed in 1983 after Cave's previous group, The Birthday Party, disintegrated during one final fractious recording session in Berlin. Freed from the constraints of what had been a traditional, if extraordinary, rock'n'roll band Cave assembled a new group of visionary musicians in order to push at the boundaries of contemporary rock music.
The 1980s incarnations of the Bad Seeds were made up of a cosmopolitan group of international musicians. Each were innovative and individualistic musicians though the criteria for becoming a Bad Seed was less virtuoso musicianship and more an inherent aesthetic that manifested itself in their louche demeanour, their apparent couldn't-give-a-fuck attitude and, for some members, their ability to live on a Berlin diet of amphetamines and heroin.
It wasn't that this apparently misanthropic, drug-addled bunch of long-hairs in tailored suits were out of time, more that they were waiting for the world to catch up. If the Birthday Party had inadvertently helped to launch a cult of bat-crazed goth bands then the Bad Seeds seemed altogether too strange to want to emulate. A band apart, right from their debut album From Her To Eternity (1984), the Bad Seeds have always sounded like nobody else on earth.
Although one of the founder members of the group was Cave's long time collaborator, multi-instrumentalist, Mick Harvey, it was the introduction of Blixa Bargeld, who simultaneously helmed Einsturzende Neubaten, that established the Bad Seeds' modus operandi of drafting in musicians with an individual take on rock'n'roll finely honed through their own extracurricular activities: Warren Ellis via Dirty Three, Thomas Wydler via Die Haut, Martyn Casey via The Triffids, Jim Sclavunos a New York No Wave pioneer. Each brings something unique – together they create something extraordinary.
Though ever the stick-thin, jack-knifing, malcontent, Cave's level of showmanship grew with the confidence he felt in the musicians around him. For audiences who had experienced the often shambolic theatre of cruelty that had epitomised Birthday Party performances, The Bad Seeds took live performance to another level and over thirty years have established themselves as perhaps the most dynamic and transcendent live band of their generation playing sold-out tours on every continent.
By the time of their third album, Kicking Against The Pricks (1986), an increasing aptitude for more sedate material would become instrumental in the direction much of the Bad Seeds subsequent music would take. Through a remarkable series of albums, from Tender Prey (1988) to Let Love In (1994) the Bad Seeds evolved into a sophisticated and instinctually progressive ensemble able to seamlessly switch from the most gentle love ballad to the most howling song of hate.
Though frequently overlooked, hidden throughout Cave's lyrics has always been a deadpan Antipodean humour that tempered even the blackest of his songs. This would rise to the fore on the album Murder Ballads (1996) a tour de force absurdist horror-show that incongruously gave the band a bona-fide hit with Where The Wild Roses Grow, a duet with Kylie Minogue.
That the band have never had a follow-up hit single is neither surprising nor important. The Bad Seeds reputation is founded on their ability to create albums that stand as complete works of art in their own right. The haunting, heart-breaking The Boatman's Call (1997) is a master class in duende,  Abattoir Blues/ The Lyre of Orpheus (2004) is one of the very few truly great double albums and Dig, Lazarus Dig!!! (2008), invigorated by the garage rock experiments of the band's spin-off project Grinderman, is as visceral as anything the musicians had created since their post-punk beginnings.
After having long established themselves as one of the most inventive working bands in the world,  Push The Sky Away (2013), from the sepulchral stalker hymn We No Who U R to the epic Jubilee Street, set a new benchmark for the Bad Seeds in which experimental instrumentation combined with some of Cave's most oblique lyrics to date. Continued on into the remarkable Skeleton Tree (2016) this constant evolution is what has set Nick Cave and the Bad Seeds apart from the rest. It's been going on for 33 years and there's no reason it should stop now.
For further information and tickets, please click!