There is a finger-lickin' good Hungarian specialty that you must try: it is called hunter's stew (in Hungarian: vadas) and it's on the menu of many local and nearby restaurants around Budapest. Vadas is a simple and very tasty dish, why wouldn't you cook it at home? Here's the recipe!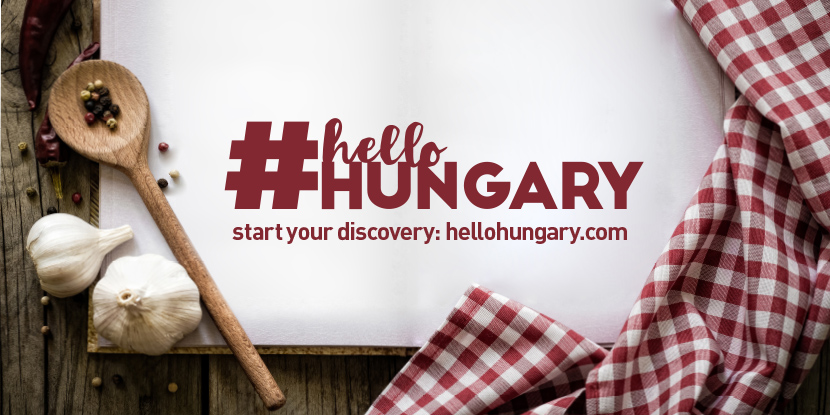 Before we get down to business, here is what you should know about vadas in advance. It is a traditional, slow-cooked Hungarian dish with a piquant sauce of mustard, carrots and other vegetables. It is often served with bread dumplings. What about the meat, you might ask? The most popular variation is made of game, beef or pork, but poultry, (or no meat at all/tofu) is also a possible alternative. There's nothing complicated about it so don't worry, your culinary skills won't fail you.
Ingredients:
800 g roast beef, 600 g mixed vegetables: 4 thickly sliced carrots, 1 thickly sliced parsnip, a small amount of celery and kohlrabi; 1 large red onion, 2 cloves of garlic, 2 bay leaves, lemon peel, salt to taste, freshly ground pepper mix, ½ cup dry red wine, sour cream
Hungarian mustard (mild), a pinch of sugar, lemon juice to taste, flour, red pepper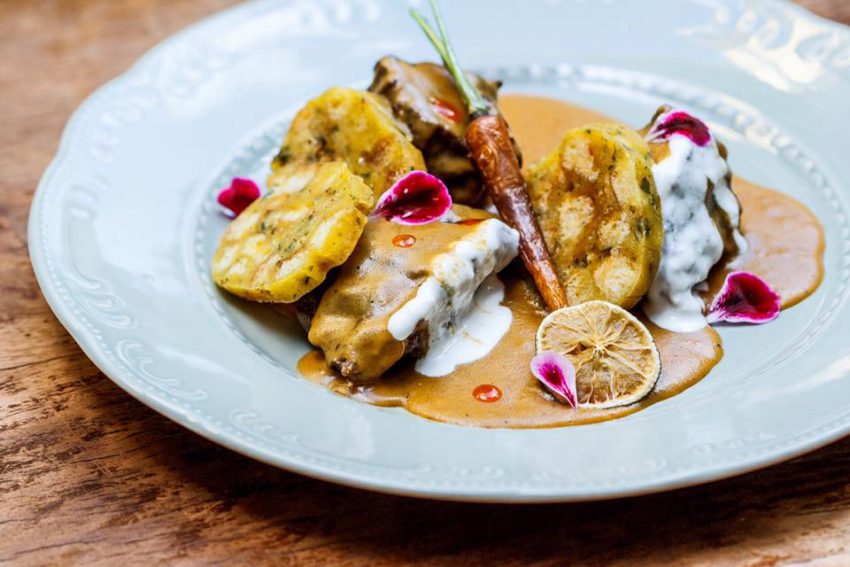 Directions
Slice the meat, season it with salt and pepper. Heat one tablespoon oil in a bigger pan and cook both sides of each beef slice for 1-1 minute. If ready, place them on a plate. Use the rest of the oil to fry the vegetables (for 8-10 minutes) and add sliced red onion, garlic and bay leaves to the mix. The pre-cooked meat now goes on top of the veggies. Season it with lemon peel and add wine. Simmer it in its own juice (no extra water is needed) for around 1,5-2 hours. In the meantime, cook the side dish.
Place the now tender meat on a plate and remove the bay leaves. Using a handheld blender mix the vegetables and add a tablespoon of floor and ground red pepper. Stir lemon juice, mustard, sour cream and a pinch of sugar into the cooking liquid. Process it until smooth, then return the sliced beef to the pan and heat slowly. Cook it until it reaches the desired temperature (around 5 minutes), serve immediately.
Note: there are several ways to literally spice up your hunter's stew sauce. You can use juniper-berry, coriander and nutmeg for a more piquant taste.
Side Dish: Bread Dumplings
Ingredients: 2 bread rolls, oil or grease, 2,5 dl milk, 2 eggs, salt to taste, flour, yeast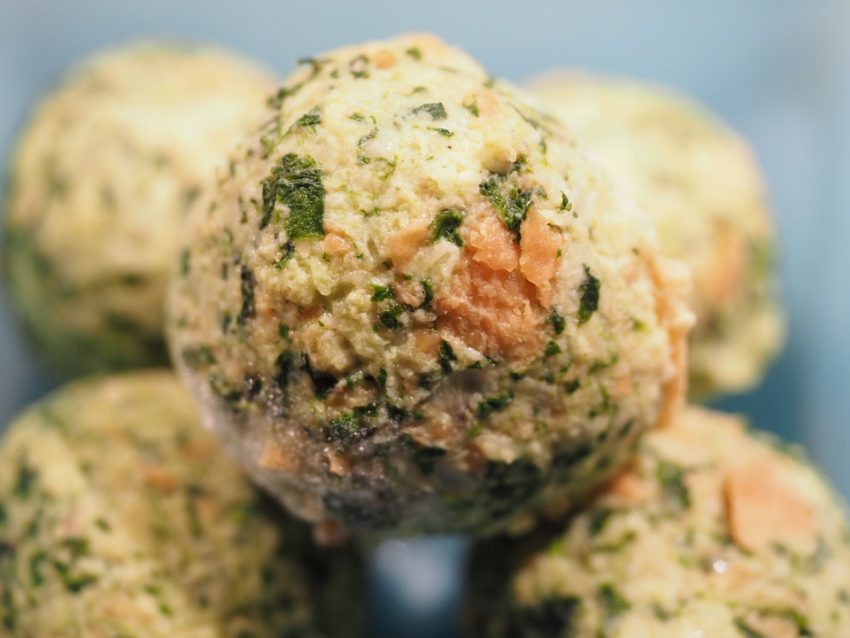 Cut the bread rolls into 1 inch cubes and fry until they turn pinkish. Add heated (but not hot) milk and ground yeast into the mixture. Let it soak for 1 hour. Add eggs, season it with salt, and stir with as much flour as needed for the right texture (smooth and sticky). Let it set for about 10 minutes. Using your wet hands squeeze the dough and form large dumplings. Then gently drop them into boiling water and simmer for 10 minutes before removing to a serving plate.
Other side dish alternatives include potato dumplings, croquette potatoes, cottage-cheese noodles (sztrapacska) and cottage-cheese fritters (túrófánk) too.
Wine
There is no idyllic lunch or dinner without a glass of wine or a refreshing drink to quench our thirst with, right? Considering that vadas sauce is made of a significant amount of root vegetables (carrots, parsnip), this dish goes very well with quality, full-bodied dry white wine. Somló's Hungarian grape varieties, juhfark and furmint complement the taste harmony of vadas very well, but you can't go wrong with Tokaj's dry wines either. Both of these areas are rich in minerals that the vine is exposed to.
Funzine's hint: wine aged in oak barrels are the right choice because of their special woody aroma.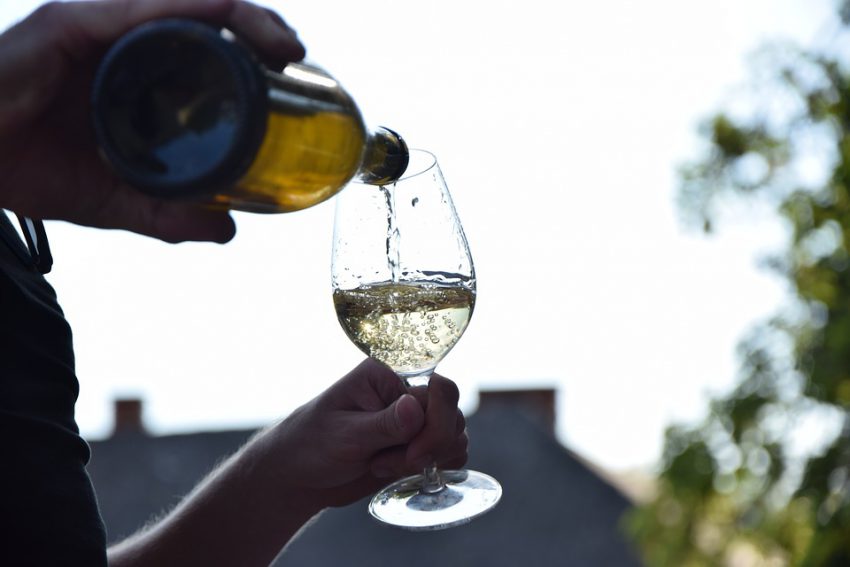 The City's Best Hunters' Stews
Vadas is a dish you just can't resist, but for some weird reason, it's not nearly as widespread and popular as goulash, chicken paprikash or the Hortobágyi meat pancakes. A good vadas is hard to find – but not if you have Team Funzine on your side! Here are eleven Budapest restaurants, ranging from classic buffets to elegant institutions, to get you inspired before you make your own vadas.

Kádár Étkezde
Founded by Béla Kádár in 1957, eating at Klauzál tér's Kádár Étkezde is almost like getting sent back to the Hungary of the 1980s in a corridor-green Zastava acting like a time machine: together with the simple, no-fuss dishes, the checkered tablecloths, the photograph-covered walls, and the soda glasses, Kádár is a true treasure chest of Hungarian retro restaurant culture, with a couple of antique regulars, and an ever-growing flow of foreign tourists looking for a taste of goulash communism. Instead of the cliché goulash, what you should definitely try is their respectable-sized but fairly priced vadas stew, made from beef, and served with huge dumplings. Filling and tasty, Kádár's vadas is one for the books.
1072 Budapest, Klauzál tér 9.
Földes Józsi Vendéglője
Another journey through time, Földes Józsi Vendéglője is situated in a gorgeously refurbished  Baroque building on Bécsi út. The cash desk is next to the entrance and this is where you pay after you've eaten, just like in the olden days. The style is eclectic: the chandelier hanging from the ceiling is flanked by spotlights, there are photos of famous guests on the walls, and the menus and cutlery are ready and waiting on the table. The traditional dishes served at this legendary Hungarian trattoria (and popular lunch-time destination amongst nearby office workers) range from veal paprika and Szekely-style cabbage, to vegetable stews and (of course) vadas made from beef.
1023 Budapest, Bécsi út 31.
Rosenstein
What started as a buffet is now one of the most popular family-owned restaurants in Budapest. Offering a hearty blend of traditional Jewish and Hungarian gastronomy, a meal at Rosenstein feels more like Sunday supper at your grandma's house than a culinary experience at Budapest's most distinguished Jewish restaurant. At this self-professed "island of tranquility" (the words of the venue's legendary owner, Tibor Rosenstein), you can recharge your spiritual batteries while feasting on their hedonistic but-homely-tasting vadas stew, made with tender venison. Choose a glass of nice Hungarian wine from their extensive list to make your evening even more unforgettable!
1087 Budapest, Mosonyi u. 3.
Kéhli Restaurant
At the foot of Óbuda's huge housing project, right next to Árpád híd, there lies a small architectural remnant of the 19th century, which survived the havoc wreaked by socialism on this once beautiful neighbourhood of the city. It is here where Kéhli, one of the best Hungarian style restaurants of the country operates, right next door to the home of bohemian writer Gyula Krúdy, who only loved wine more than good food. Krúdy would've loved their menu, which includes all the classic dishes of the past couple of centuries of Hungarian cuisine. Their vadas is made from steamed deer filet, which makes for a peculiarly exquisite meal.
1036 Budapest, Mókus u. 22.
Náncsi Néni Vendéglője
Situated in the Buda Hills high above the city, Náncsi Néni Vendéglője is a favourite summer destination of Budapesters, thanks to being surrounded by lush greenery on all sides, having a spacious terrace, being furnished like your grandmother's house in the countryside, and offering a wide range of dishes from the cookbook of Hungary's traditional gastronomy. In short, Náncsi Néni is the perfect place for an uplifting outing – both in the physical and culinary sense! Their take on vadas is made with tender beef from top-quality oxen, garnished with the traditional Hungarian hunter's sauce and grilled slices of freshly-shot dumplings, as big as boulders. If you want to get away from the hustle and bustle of the big city for a couple of hours, then pay Náncsi Néni a visit!
1029 Budapest, Ördögárok út 80.
Fülemüle
Another representative of Jewish-Hungarian crossover cuisine, Fülemüle is situated a couple of minutes' walk from Blaha Lujza tér. Having been operating for almost 20 years now, they specialize mainly in goose and cholent dishes, but they wouldn't have made it onto our list if they didn't also make an amazing vadas stew. At Fülemüle, they prepare the hearty vadas from roast beef, which is doused in a piquant creamy sauce, and subsequently served with bread dumplings and a slice of lemon. Once you're finished mopping up the delicious sauce with the help of the even better dumplings, try the fried matzo with nuts and chocolate sauce, the venue's specialty!
1085 Budapest, Kőfaragó u. 5.
Fióka
Fióka is one of the coziest restaurants in the city, located inside a refurbished post office just a couple of minutes by tram from Széll Kálmán tér. Having opened at the end of 2013, their cuisine offers toothsome, simple dishes balancing on the line between fine dining and the traditional roots of Hungarian gastronomy, accompanied by a professional and amicable service, gorgeous interiors, and a beautiful summer garden. For a truly romantic evening, forget about the beaten path and do away with your outdated misconceptions about Hungarian food, and let yourself be amazed by the surprisingly fresh flavors of Fióka's hunters' stew!
1122 Budapest, Városmajor u. 75.
Bábelék
Don't let the exterior fool you! Bábelék (run by the wife of another famous low-budget Budapest eatery, Pléh Csárda), situated what feels like a whole world away from the cosmopolitan center of Budapest, in District 15, may look like the only pub of a dead-end village in the countryside from the outside, but in fact it's one of the city's lesser-known culinary gems – if you're looking for huge, inexpensive portions, you've found it. According to the Hungarian Gastronomic Association, they also serve the city's best vadas! Their sauce is creamy and thick, the beef is melt-in-your-mouth soft, and the specially seasoned bread dumpling is just phenomenal.
1158 Budapest, Pestújhelyi út 65.
Kaltenberg Beerhouse & Restaurant
József and Péter Somogyi have been brewing their own beers for over a quarter century now, which you can try at one of Budapest's homeliest cellar restaurants, the Kaltenberg Beerhouse, located just a few minutes from the Corvin Cinema. Every night from 6 PM a three-piece live band plays soothing Hungarian music, which, coupled with their locally made Bavarian brews, goes perfectly with their braised beef and bread dumplings, one of the many traditional dishes served at Kaltenberg that have been tickling people's palette over the past three decades. There's only one rule for dining at Kaltenberg, and that is to arrive with an empty stomach. Don't worry, you will not want to leave until it's completely full.
1092 Budapest, Kinizsi u. 30.
Víg Kalmár
Opened in 1994 one street away from where it's currently located, Víg Kalmár is a family-owned restaurant aimed at giving families an attentive, warm and palatable experience through their impeccable service and nourishing, scrumptious dishes, ranging from beef tartare and grilled trout to New Zealand lamb chops and lung stew. Their vadas is of the deer-meat variety, a welcome change in the world of non-game vadas stews. Whether you'd like to dine in the cool cellar or out in the garden, in the company of some friends or with all of your relatives, the staff of Víg Kalmár will make sure you have a great time.
1151 Budapest, Fő út 78/a.
Pozsonyi Kisvendéglő
The main pulling power of this cozy corner restaurant, operating since 1992 just a few blocks from Jászai Mari tér, is its familial and homely atmosphere, which gives their every meal a special flavor. Pozsonyi Kisvendéglő has been standing its ground like a sturdy rock in the stormy sea of Budapest's culinary scene, attracting visitors from all over the world (and the district) to taste their sumptuous and soulful dishes. Their menu consists of Hungarian staples like beef stew, pork knuckle stew, fishermen's soup, Jókai bean soup and Gundel pancakes, as well as good old vadas, everything for a wallet friendly price.
1137 Budapest, Radnóti Miklós u. 38.
Árnyas Restaurant
Now being under construction, Árnyas Restaurant is also among the best traditional restaurants with vadas on their menu. As the venue reopens on 1 July, soon you can enjoy the great culinary experience at a nice interior or Árnyas' cozy terrace. With more than 110 years behind its back and counting, Árnyas Restaurant is Buda's homesake of the traditional Hungarian culinary arts, with century-old chestnut trees in the garden, old family photographs hanging on the walls, and a nostalgic atmosphere permeating the air. Their three-course lunch deals are just as good as their á la carte offers, which, sadly, is a rarity these days. However, it's not their daily deals, but one of their all-time classics that you must visit this historic place: the vadas stew of Árnyas is made of braised beef with bread dumpling, served in a piquant mustard-based vegetable sauce.
1125 Budapest, Diós árok 16.
For more inspiration, start your discovery by clicking here!