With spring in full swing, it's not just nature that's awoke from its winter slumber, but Budapest, too – and we have five great news to show for it!
The Spa on Starhill
Csillaghegy (or 'Starhill' in English) has been a popular destination among bathers ever since 1920, when the Csillaghegyi Baths and Swimming Pool was opened, thanks to its green surroundings, terraced sunbathing spots and cheap prices. Its 23 degrees Celsius springwater is rich in silica, magnesium hydrocarbonate and calcium. Now, the hillside lido is being expanded into a huge all-season spa, similar to Margitsziget's Palatinus Baths. Complete with two new swimming pools, a sauna world, massage rooms and a children's playhouse, the state of the art complex will be built in a terraced structure on six levels, and if all goes according to plan, it will open in the summer.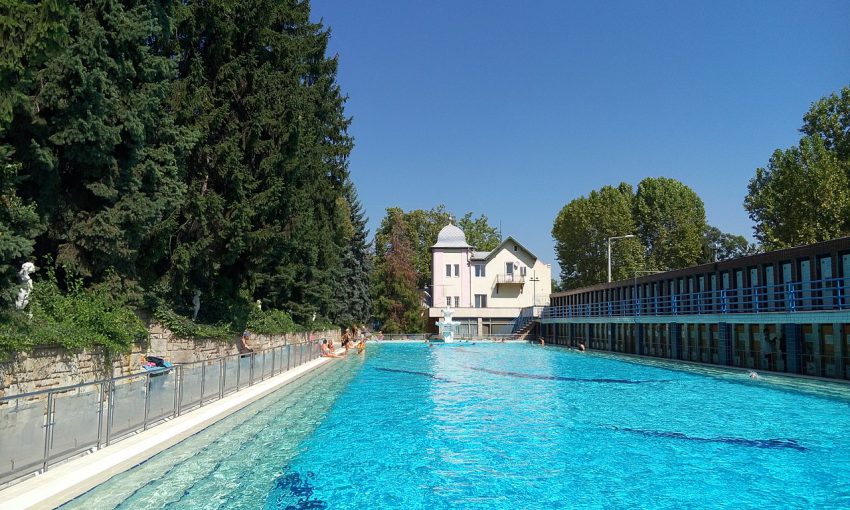 The Return of the Romans
The Museum of Fine Arts has been closed due to renovation since February 2015, but now, with the project slowly coming to an end this October, the public could have its first look at one of the museum's refurbished parts between 15 March and 2 April. The beautifully renovated Roman Hall was built in the style of a Medieval basilica in 1906, and has been closed to visitors since the end of WWII due to taking heavy damages. Since then it was used as a storage facility, but now the ornate room shines like new, thanks to the work of around 70 restorers, who used more than 1500 liters of preservative and 5,5 kg of gold during the process.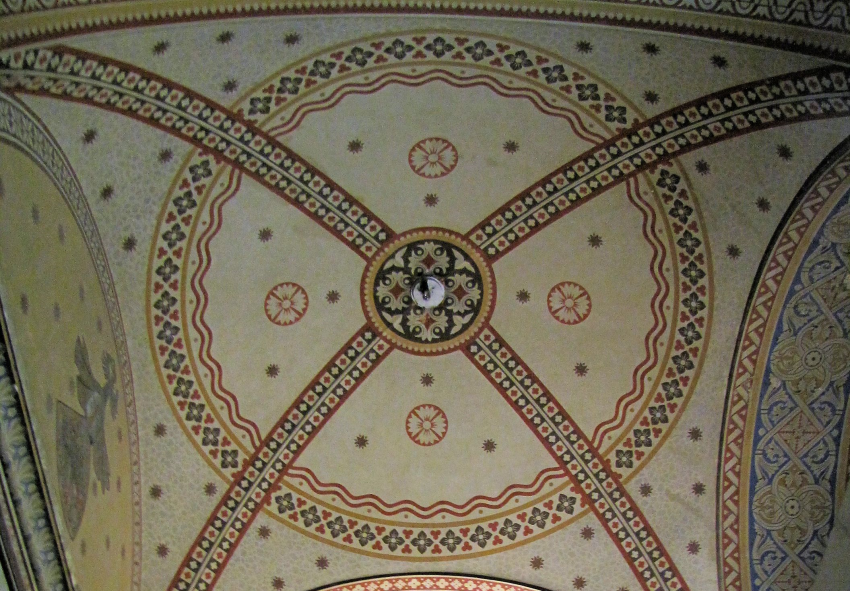 A New Legend
After almost 70 years, Budapest's most infamous vacant lot has finally disappeared, with the opening of the 8-storey high Hotel Clark. Before WWII, the adjacent Clark Ádám tér was the capital city's finest neo-renaissance square, and in the place of today's Hotel Clark stood one of architect Ybl Miklós' early masterpieces, whose legendary columns now decorate the hotel's luxurious lobby. Designed by Australian architect Anthony Gall, the hotel blends into the historical environment rather nicely, despite its modern style. Its grandiose public spaces and the art deco gate lend it an air of New York-elegancy.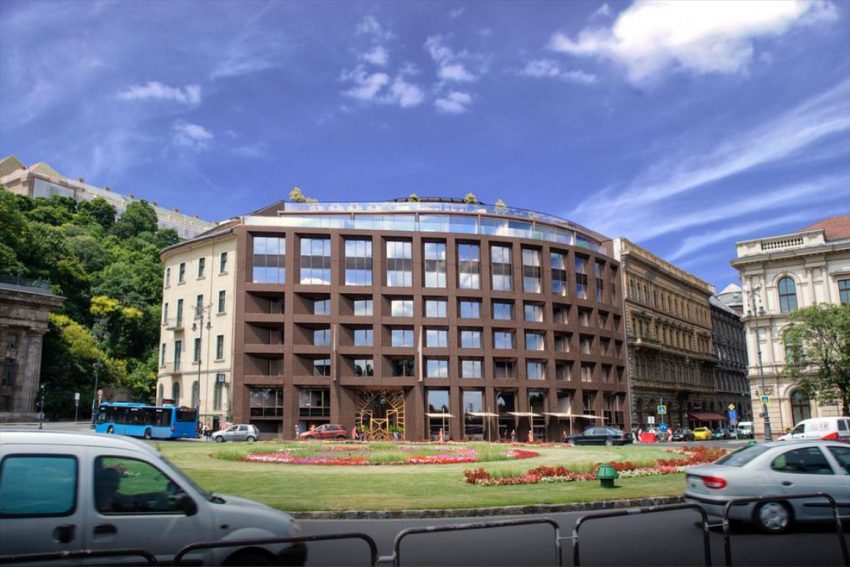 From Poland with Love
When it comes to the announcement of new high-rise projects, Budapest has been on a real roll in the past couple of months. After the 120-meters tall MOL HQ, and the 90-meter tower of HB Reavis to be built next to the Pest bridgehead of Árpád híd, the development of another 90-meter tall high-rise was set into motion with the fencing off of its construction site, right in front of the Budapest Police Headquarters building. The Class A "Twist-Budapest City Tower" will be built by Polish-based real estate development company GTC, offering 36,000 m2 office space and breathtaking views. Hopefully, by the time it's finished, we'll be writing about the first Hungarian skyscraper project.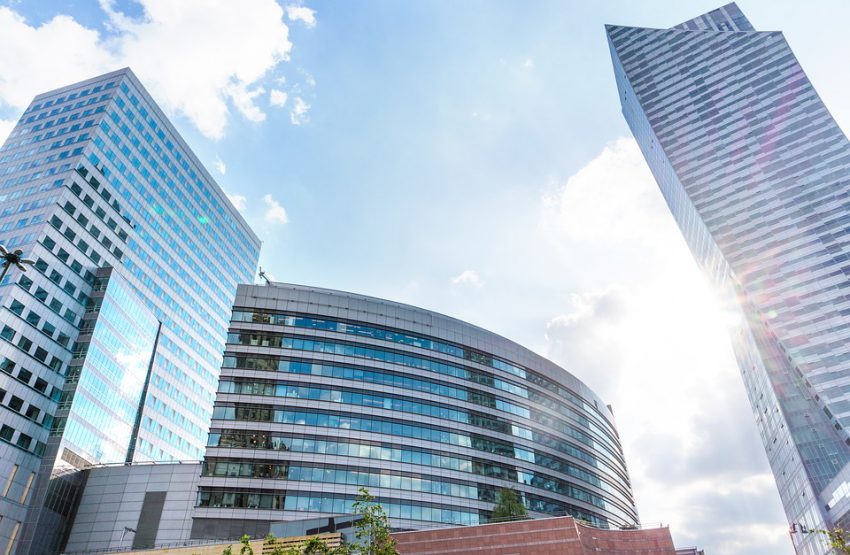 Double Stars
Thanks to the tireless efforts and creative ideas of chef Ádám Mészáros and his team, Vörösmarty tér's Onyx became Hungary's first restaurant with two Michelin stars on 26 March, when it was awarded its second accolade by the prestigious Michelin Guide at the Budapest awards ceremony. The event was held at the magnificent Várkert Bazár, where some of the best chefs gathered together from around the world to see the unveiling of the French tyre company's new book, entitled "2018 Michelin Main Cities of Europe", as well as learn what are this year's top restaurants in Austria, the Czech Republic, Greece, Croatia and Poland. Now, with its 2-star rating, Onyx can securely say that it provides "excellent cooking that is worth a detour", while Costes, Borkonyha and Costes Downtown, who managed to retain their single Michelin-star from previous years, are all "very good restaurants", according to the guide.