This has been another strong year for the blooming Budapest gastro scene, and obviously, for us foodies, too. From juicy burger giants straight from London and the exciting blend of Maltese and Hungarian cuisines to an Instagram-killer island of French elegance and masterfully crafted pieces of raw fish made under the banner of actor legend Robert De Niro, we once again had a lot on our plates. We're not complaining. Instead, we've compiled our favorite venues from this year, mixing in the old with the new, the flavors of the working class with the tastes of the gastro elite. Here's looking at another year of the Hungarian gastro revolution!
This summer a new fine dining player entered and took Budapest's restaurant scene by storm. This is Caviar&Bull's story. The place is a real gem which walks in the footsteps of its Maltese sister property led by celebrity chef and gastro-ambassador Marvin Gauci. Irrespective of the occasion, Caviar&Bull Budapest is the place to be. Despite the Mediterranean line that the restaurant represents the menu reflects a clear Hungarian imprint. Local fresh ingredients, sourced from the best suppliers harmoniously coexist with Caviar&Bull signature dishes and key staples of Hungarian cuisine such as the use of the Mangalica pig, Foie gras, paprika and Tokaj wine. Right after opening Caviar&Bull has earned a respectable position on TripAdvisor, currently ranked as the top restaurant in Budapest.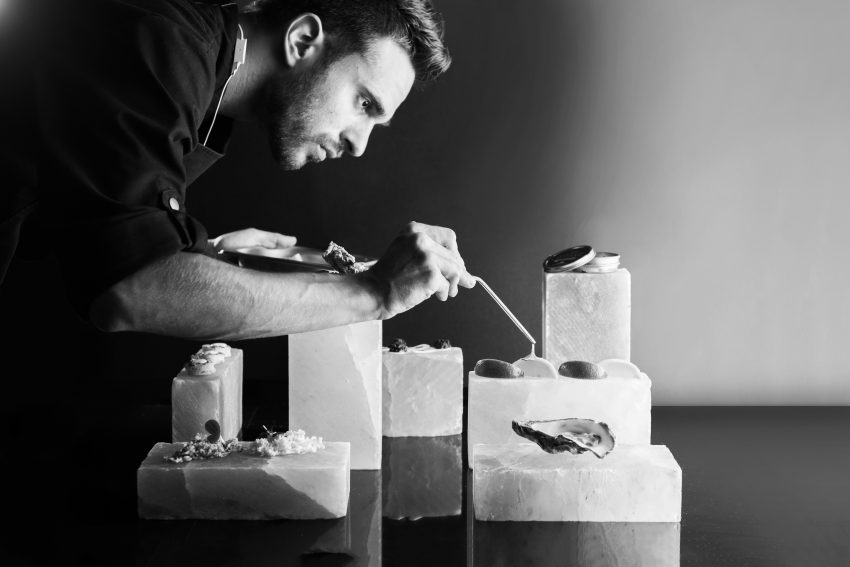 1073 Budapest, Erzsébet krt. 43-49.
One of the forerunners of the gastro revolution that hit Budapest in 2011, FUNZINE's favourite Budapest burger chain operates on Mester utca and on Rákóczi út with two classic, London-style burger joints that also serve hot-dogs as well as English ales, soft drinks and ciders. Ask for the Smoky Ranger in toasted buns if you want to recall the feeling of the best BBQ parties of the summer, or in case you're more of a gourmet type and have a thing for hot spices, go for the Chilli Burger that will surely captivate your senses! While supplying Budapest with hellishly good burgers, Black Cab also actively promotes recycling – both restaurants collect waste and left-overs in selective bins, making the burger joint a stand-out in the Hungarian fast food scene.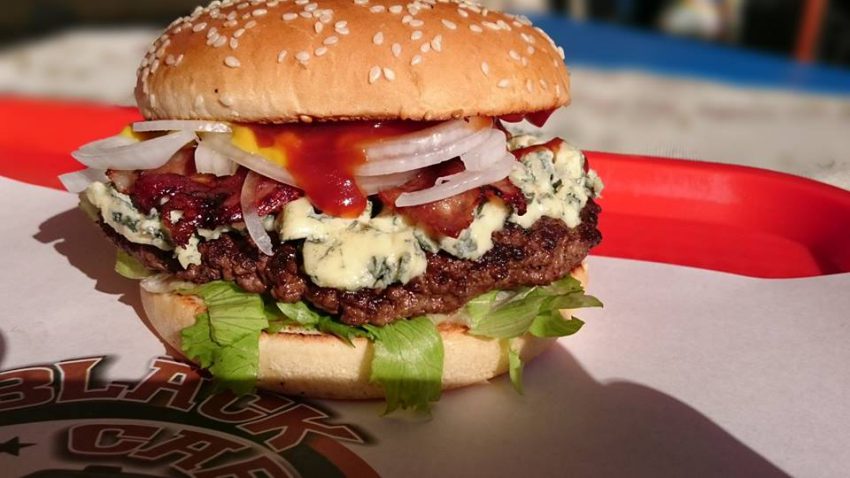 1088 Budapest, Rákóczi út 19.
1095 Budapest, Mester u. 46.
Corinthia Hotel Budapest provides several occasions to become tempted by the buzzing atmosphere during lunch break. When time is precious, nothing could be more fulfilling than choosing the Express Lunch, since its courses are ready perfectly just on time. The 2-course-meal is served within half an hour, while the 3rd one only takes 15 minutes more. The offer is available between 12am-5.30pm providing a more casual, still a business style dining for every gourmand around the city. Brasserie & Atrium Restaurant cares about its guests with different food intolerance and allergies as well – substances are marked on the menu. Travelling around Budapest by car and finding a parking lot could be difficult, however enjoying the Express Lunch provides 3 hours of complimentary parking at the hotel's own garage. For further information and reservation: +36 1 479 4000 or cuisine.budapest@corinthia.com.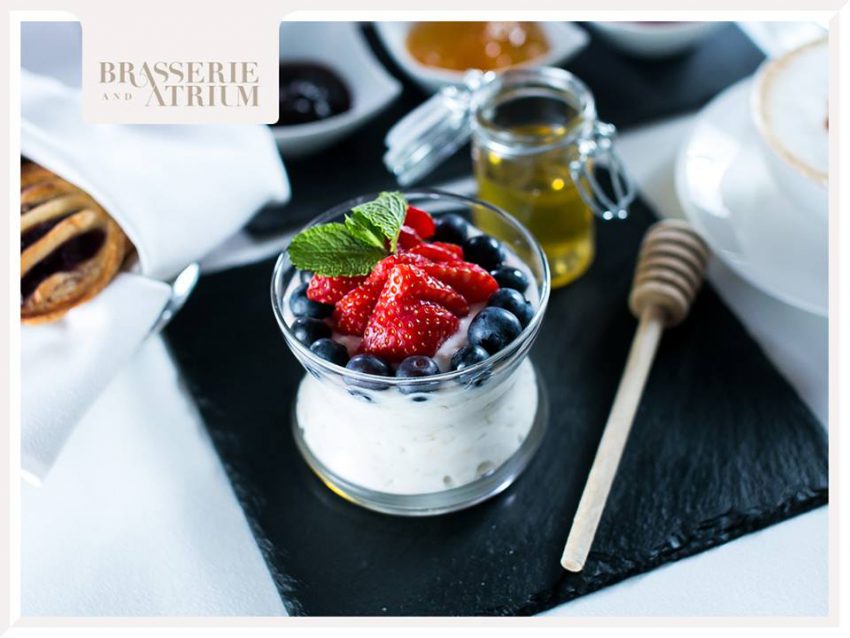 1073 Budapest, Erzsébet krt. 43-49.
There are many things in life worth taking slow, and wines are definitely in the top three. At Doblo, one of the most beautiful wine bars of Budapest, the fermented grape potions take precedence over everything else: the focus here is on savoring your drink to the very last drop. Known for its friendly atmosphere, the regular live music events, its attentive and near-unchanged staff, and its fun wine and pálinka tasting packages, 10-year old Doblo is one of the city's most popular yet still homely wine bars. Their wine list includes the most renowned winemakers of Hungary, as well as bio-wines (in the name of sustainability) and the products of lesser known Hungarian talents that are worth paying attention to.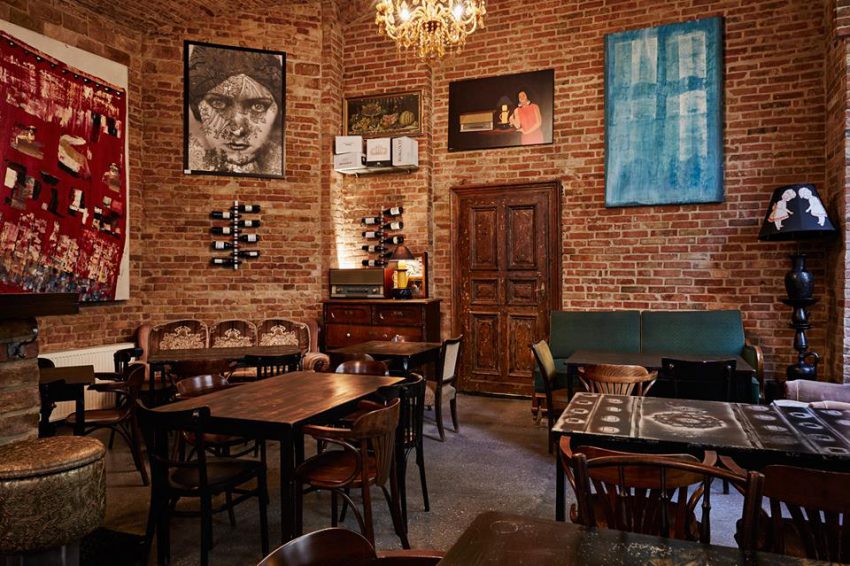 1072 Budapest, Dob utca 20.
Take your grilled food mania to the next level at Grill Mánia, straight from our best of 2017 list, because if you craving for something really special and tasty, this is the place to go! Pork, poultry, beef or lamb is what you desire? You'll find them all on Grill Mánia's menu together with several veggie dishes, accompanied by quality Bulgarian wine and delicious lemonade.  The 'charcoal grill champion' captivates your taste buds with mouth-watering meat and vegetable dishes which are simply perfect, thanks to the signature homemade dipping sauces the restaurant takes pride in. It's the place where meat-lover and vegetarian can both satisfy their hunger, and the icing on the cake is the decent price-range.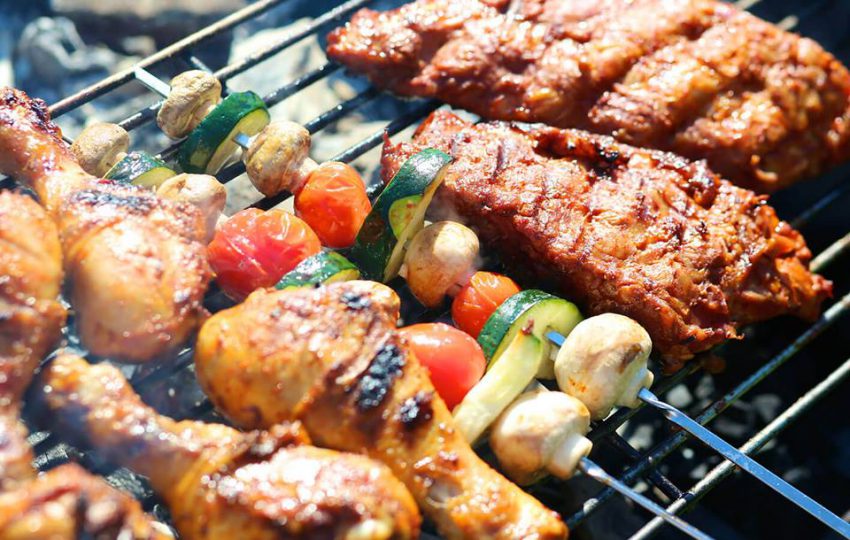 1111 Budapest, Bartók Béla út 6.
This one-of-a-kind French-styled bistro is the peaceful place Budapest was very much in need of. It deserves a spot in our best of 2017 compilation because of the special emphasis they put on quality organic ingredients, for supporting local farmers, let alone having such a unique interior design which makes HILDA a secluded oasis in the bustling city. They bring laid-back elegance, simplicity and excellence in the culinary scene of the Hungarian capital with classy courses. They cook exclusively with free-range eggs and poultry, and also serve vegetarian, lactose-free and gluten-free meals. Step by and enjoy the culinary journey into clean eating with the addition of a light hearted ambience!
Nobu Budapest
Nobu Budapest located in Kempinski Hotel Corvinus is the first Central European member of the avant-garde Japanese restaurant chain started by Chef Nobu Matsuhisa and actor Robert De Niro. Head Chef Gábor Schreiner is in charge of presenting Japanese- Peruvian flavours in Nobu-style and adding unique Hungarian touches to the menu, such as foie gras with seared salmon, which are served alongside Nobu's world famous signature dishes like black cod in miso. Check out their menu and seasonal offers on the Nobu website!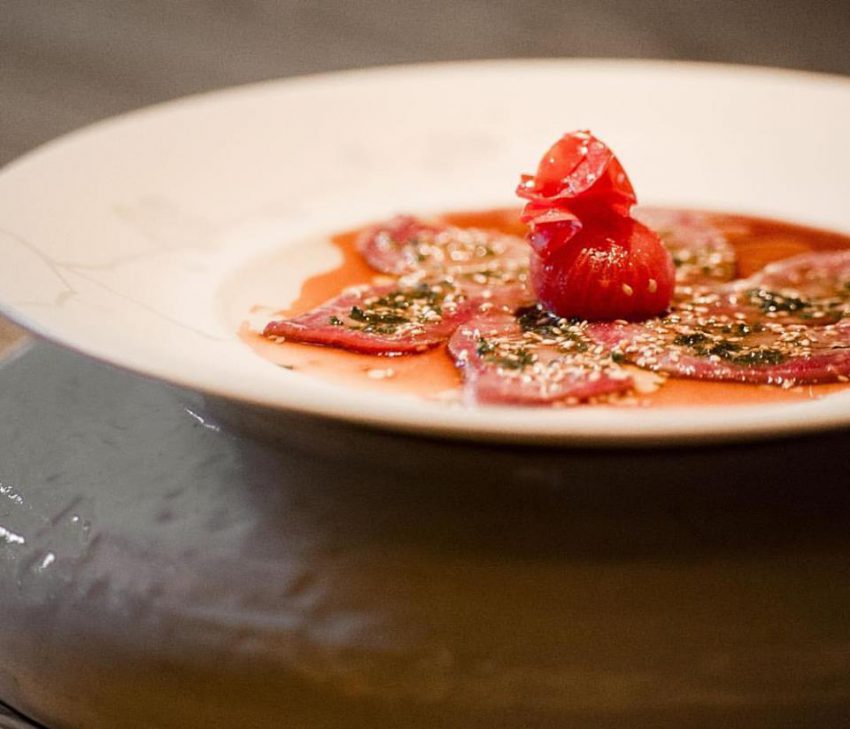 1051 Budapest, Erzsébet tér 7-8.