Do you know what's new in Budapest? We do. Here are the newly opened restaurants in the Hungarian capital.
MiniZso is the little brother of KicsiZso, one of Buda's most reliable breakfast places. Situated at the foot of Castle District, it is a place of simple but toothsome delights: gastro-entrepreneur Zsolt Horváth's second venue offers nothing more than flawless sandwiches, cakes and soups. Ranging from focaccia filled with caramel and fig to pumpkin flavored chocolate pie, what MiniZso lacks in square meters, it more than makes up for in creativity, taste and hospitality. Drop by MiniZso every weekday from 7.30 AM to 4 PM and give your day a MiniKick!
1015 Budapest, Hattyú utca 7.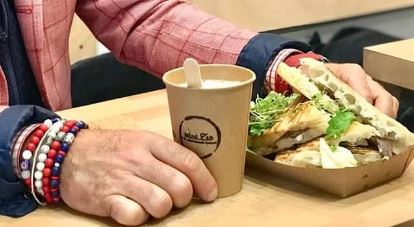 Situated right across the street from Europe's largest synagogue, newbie Bakelit Café wears its heart on its sleeve: the building front is decorated with a myriad of vinyls, proclaiming the music-centered nature of the venue itself. The downtown café entices guests with pool billiards, table football, good music, and an authentic Hungarian retro atmosphere. Visit Bakelit Café with your friends on any given day, pick your poison from their wide range of cocktails, spirits and wines, and start your night out the right way!
1074 Budapest, Dohány utca 3.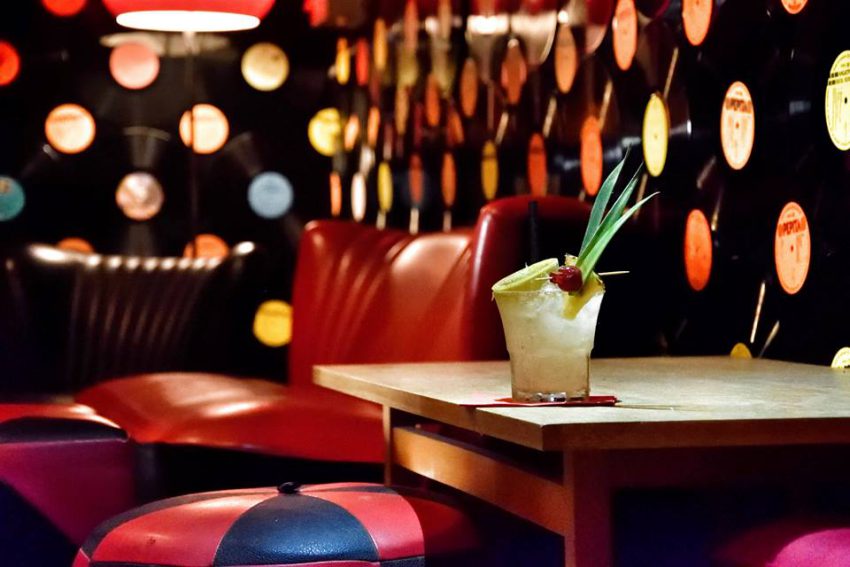 The sad truth is: Budapest just doesn't have enough authentic Thai restaurants. The team behind Sawasdee (named after one of the most common words in Thai language, used both as a greeting and a farewell) is here to bring some balance into the force of gastronomy. Offering all the most popular dishes of Thai cuisne, from fresh seafood and piping hot curry to Phads and soups, each item on their menu is as delicious as they're mouth-watering to look at. Visit Sawasdee during lunchtime on weekdays and get a two-course meal with a soft drink for just 2,500 HUF!
1052 Budapest, Semmelweis utca 2.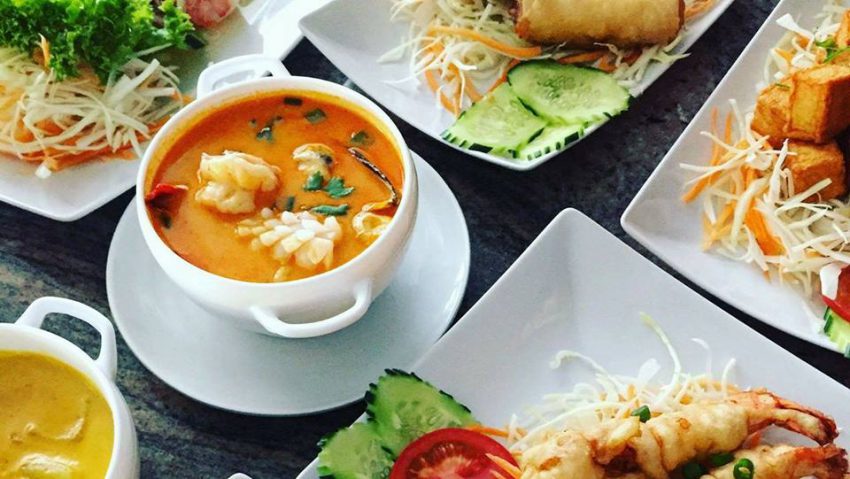 Situated in one of the more Parisian-looking neighbourhoods of Budapest, Café Brunch offers freshly made bakery products, sandwiches, farm selected dairy products, a large selection of egg dishes, fresh orange juice and smoothies and delicious coffee drinks near the Opera House. For lunch and dinner, the chef prepares fine bistro-style dishes, inspired by the Hungarian and international cuisines, accompanied by a rich wine selection and a range of Hungarian craft beers. Whether you treat yourself with a chicken paprikash or a mushroom risotto with grilled perch, amazement is guaranteed!
1065 Budapest, Hajós utca 26.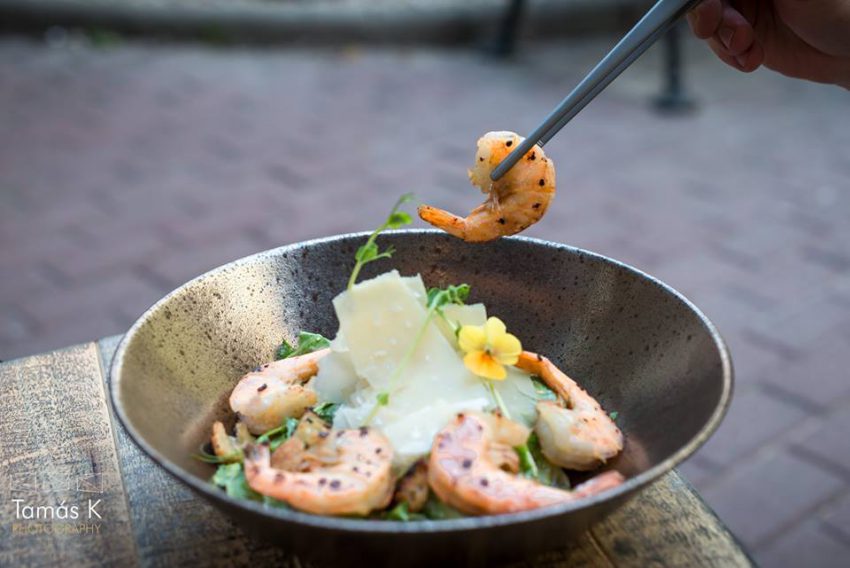 On the edge of the Jewish district, there lies a place where ancient meals meet modern culinary methods. Here is a venue where you can't go wrong, no matter what dish you pick from the menu: at Kitchen of Health, there's no room for wheat, milk and dairy products, sugar, corn, soy or any kind of additives. However, this doesn't mean their meals are not 100% delicious. Everything from their sweet potato soup and the chocolate avocado cream to the double-patty beef burger and the chicken leg steak with fresh salad is a heartwarming melody of flavors written with your body and soul in mind.
1072 Budapest, Dob utca 2.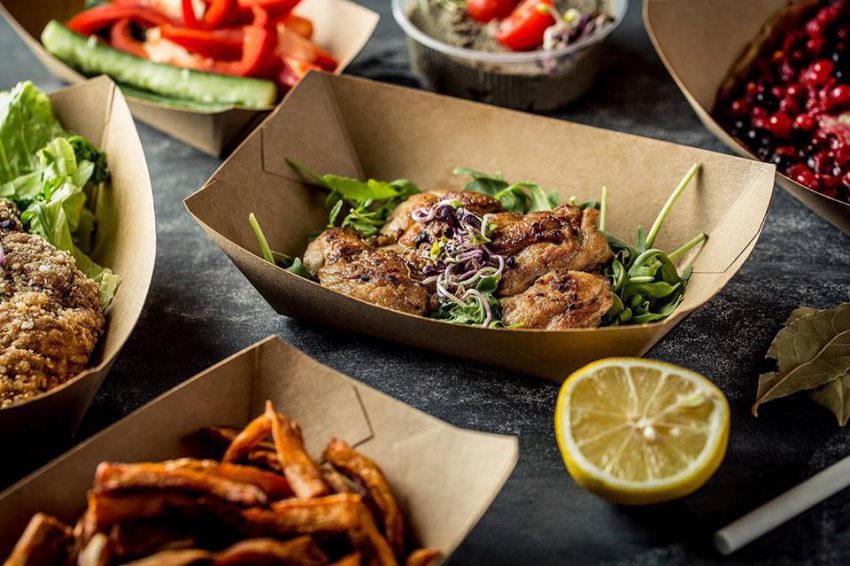 Right next to our previous presentee, FIRST Craft Beer & BBQ awaits customers looking for a less health-centered culinary experience. The place prides itself on its home-brewed craft beers, which are accompanied by a pretty nice array of microbrews from all over the world, totaling at 19 beer taps. In addition, the kitchen of FIRST is the birthing place of a range of juicy BBQ dishes, such as the Angus burger and the mustard-flavored Mangalica pork cut served with Hungarian flatbread. Not just for beer lovers!
1074 Budapest, Dob utca 3.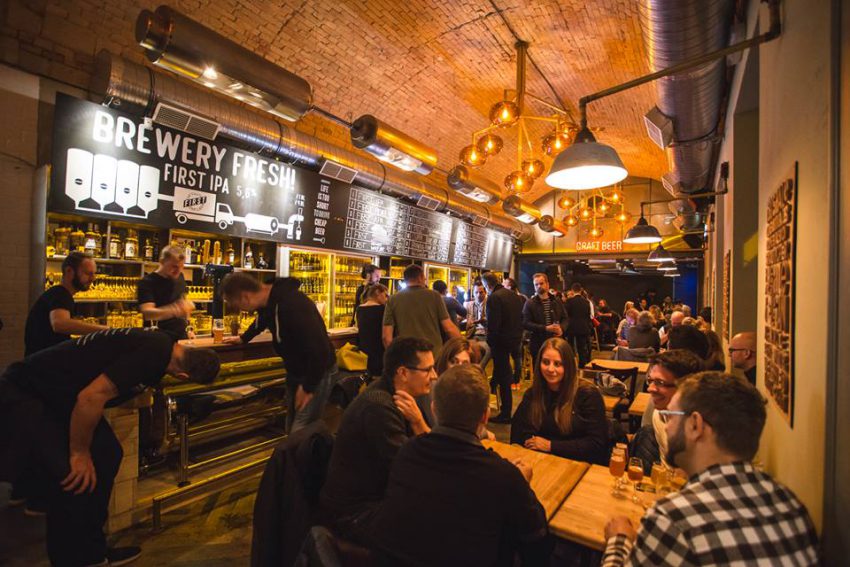 Another newcomer to the pub scene of the Budapest Jewish District, Kuzin Bar leaves nothing to chance: the Dohány utca hangout has three Czech Budweisers and seven Hungarian craft beers on tap (courtesy of Horizont, Brew Your Mind and Monyo breweries), with many more in the cooler, and a finger-lickin' good street food selection, including burgers, pizzas and tortillas. Reserve the private room for your own party or just simply gather up your friends and feel the downtown beats at Kuzin Bar every night of the week!
1074 Budapest, Dohány utca 7.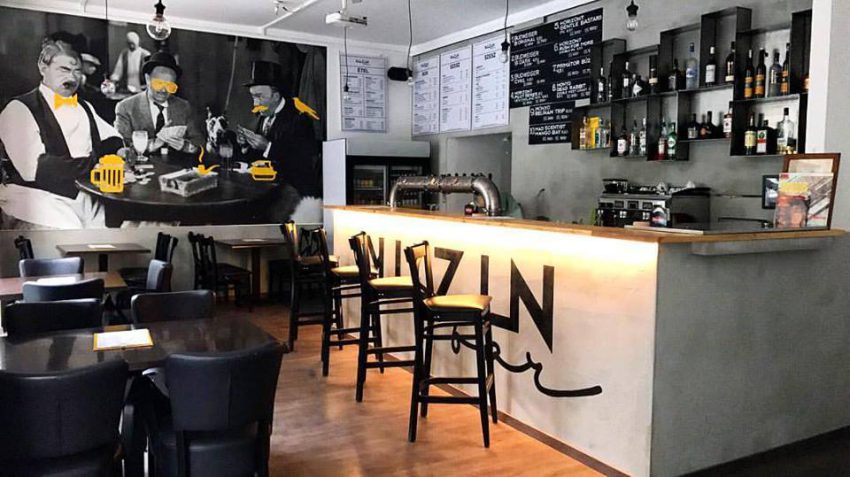 Opened in the same place where Bordó Bisztró operated by the very same people, instead of continuing the lofty venue's legacy, Itterem has decided to thread its own path: the new name hides a completely new team (led by chef Tamás Jáki of ZONA-fame), refurbished interiors and a new concept. One part of the menu is made up of traditional dishes with tourists and less gastro-curious people in mind, while the other half follows a new topic each month, revolving around certain ingredients. Prices are relatively friendly, compared to other downtown bistros: a two-course lunch menu goes for just 1,390 HUF. Vegan and gluten-free dishes are also served at Itterem.
1065 Budapest, Nagymező utca 3.