Eating clean should be amongst the priorities of all. Since today is World Health Day, it's our time to set an example by showing you the best Sunday markets in Budapest where you can not only purchase seasonal fruit and vegetables but support local farmers.
Kiskertpiac (Garden Market) and Spring Gastro-Sunday – 9 April
"Kiskertpiac is the market of urban gardeners and the enthusiasts of plants, gastronomy and natural design" – this time, apart from the stands of florist, jewellers, natural designers, and herbs suppliers, the emphasis will be on spring gastronomy. For more info, click HERE.

Market in the forest – Taste and hike! – 9 April
The organizers of Mozgó Piac (Mobile Market) can't wait to see you at Hidegvölgyi Erdészlak on this Sunday, between 8 a.m. and 3 p.m. Fresh air, hiking routes, and additive-free products straight from the farmers – what else do we need for a perfect Sunday morning? There will also be goat petting, barbecue, community cooking, and hammocks to take a nap on. For more info, click HERE.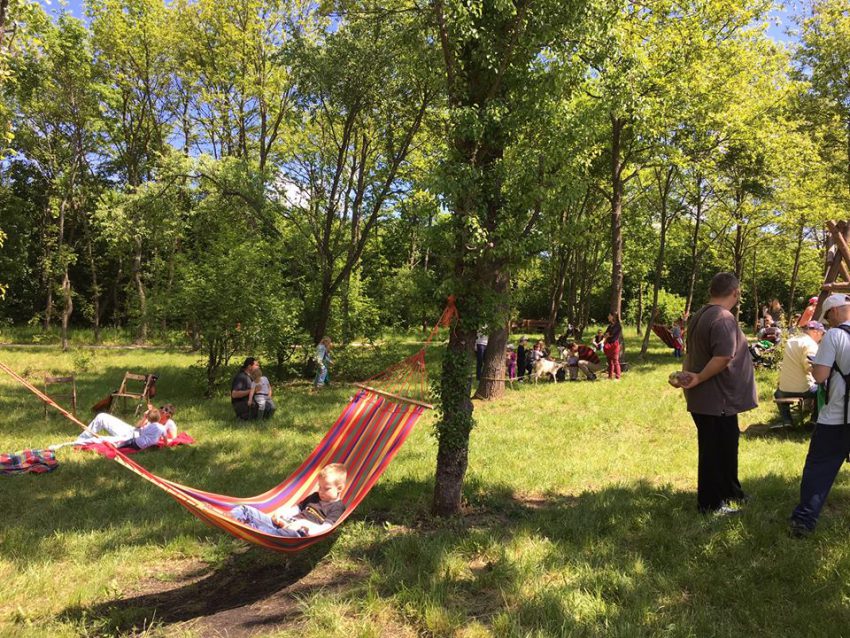 Sunday at Szimpla & Community Cooking – 9 April
The volunteers of Jane Goodall Institute in cooperation with Szimpla are preparing for this weekend with vegetarian menu. The usual Sunday breakfast at Szimpla will also be available upstairs as well as fairy tale garden for the youngest visitors, tote bag-making workshop, live music and seasonal fruit and veggies. For more info, click HERE.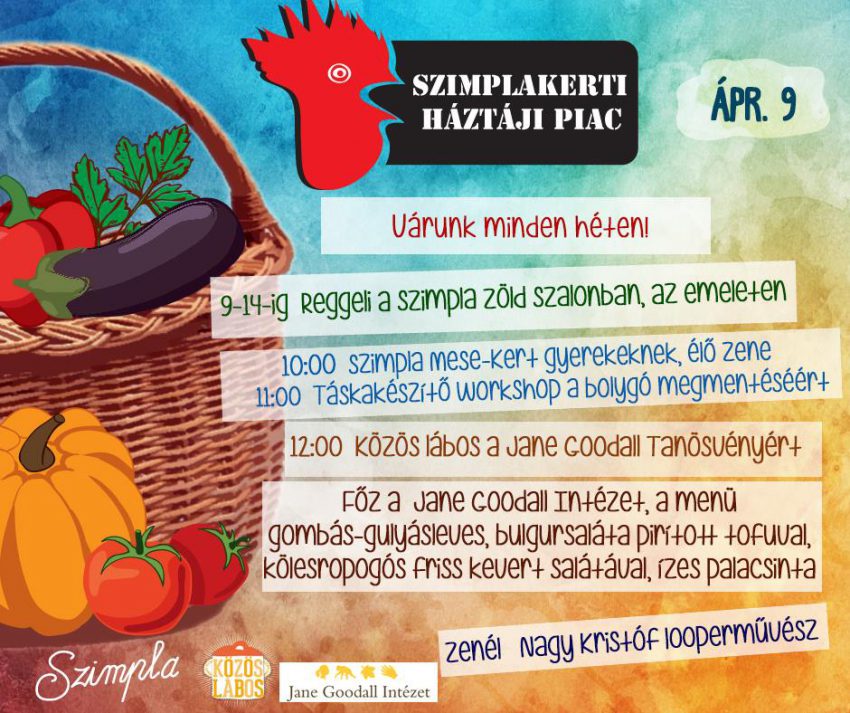 Sunday market and cooking with Zsanett Budai – 9 April
Pancs gasztroplacc – the transformation of a ruin pub into community market every Sunday. On 9 April Zsanett Budai, the blogger of Romani Gastro will be cooking hen with cabbage. They don't forget about vegans either, special ingredients and other delicacies can also be purchased. For more info, click HERE.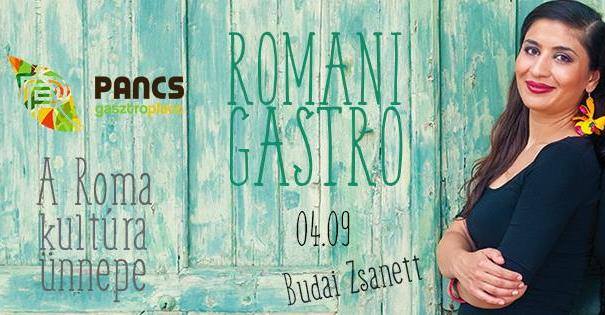 Vegan Sunday Market – 23 April
Speaking of vegans, this community vegan market will be held for the fifth time in Anker't. Besides traditional Sunday marketing, the cooking workshops and roundtable discussions are also appealing. For more info, click HERE.