Budapest knows how to keep the good times rolling, even indoors! Step into the Budapest Retro Interactive Museum for a hilarious time-travel experience, tackle mind-boggling puzzles at Time Heist, or share some love with the kitties at the Cat Museum Budapest. Star Wars fans, your dreams come true at the Travelling Galaxy exhibition! And speaking of dreams, dive into the mouthwatering holiday sushi cakes at Wasabi. Get ready for a whirlwind of excitement with these five indoor adventures that'll make your Budapest trip a blast!
Retro Museum
Located at the always lively Október 6. Street, Budapest Retro Interactive Museum invites both locals and foreigners for an amusing time travel ride into the age of Socialist Hungary. And you don't even have to be a fan of everything retro to enjoy exploring the museum with great enthusiasm, and make unforgettable memories while doing so.
Entering the space, a unique, eclectic style hall-bistro hybrid welcomes you, furnished with characteristic fake leather chairs in red, vibrant decorations evoking the atmosphere of the "good old times", as well as retro drinks, snacks, and cakes typical of the Communist era. This interactive centre of entertainment functions as a retro playground, and unlike most museums, it is full of things to open, push, touch, and try.
From the objects that Hungarian astronaut Bertalan Farkas took into space to household wives' typical home furnishing, distinct themes and special items guide you through time. And before you get back to the present day's reality, make time to say goodbye to Socialist Hungary with an all-time favourite hot sandwich,enjoyed best with a Bambi soft drink on the side.
1051 Budapest, Október 6. utca 4. | Website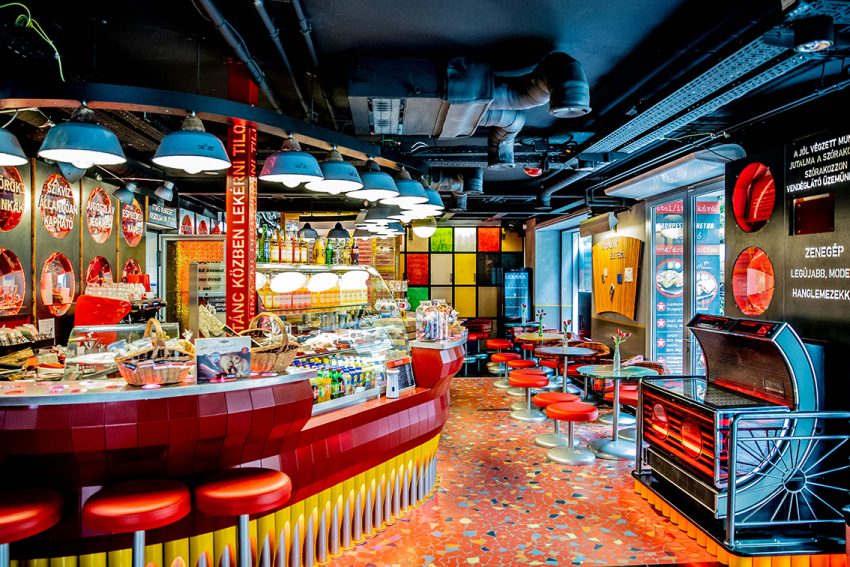 Time Heist
Embark on a wild adventure at Time Heist in Budapest! If you're looking for a blast, dive into District IX for the quirkiest, most mind-bending escape rooms in town. Located in the heart of the district, Time Heist promises not just an escape but an immersive experience like no other. Picture this: 60 minutes of pure joy with your squad, tackling head-scratching puzzles and living out your favourite shows like Money Heist, Stranger Things, Squid Game, Bridgerton, and the latest addition, The Witcher.
Even if you're not a show buff, no worries! All you need is your wits, skills, and teamwork to unlock that exit door. As you embark on this epic journey, leave behind the mundane and step into a world where every twist and turn is a piece of a puzzle waiting to be unravelled. Bring your A-game, laughter, and joy – you're in for a fantastic time!
1095 Budapest, Liliom utca 5. | Website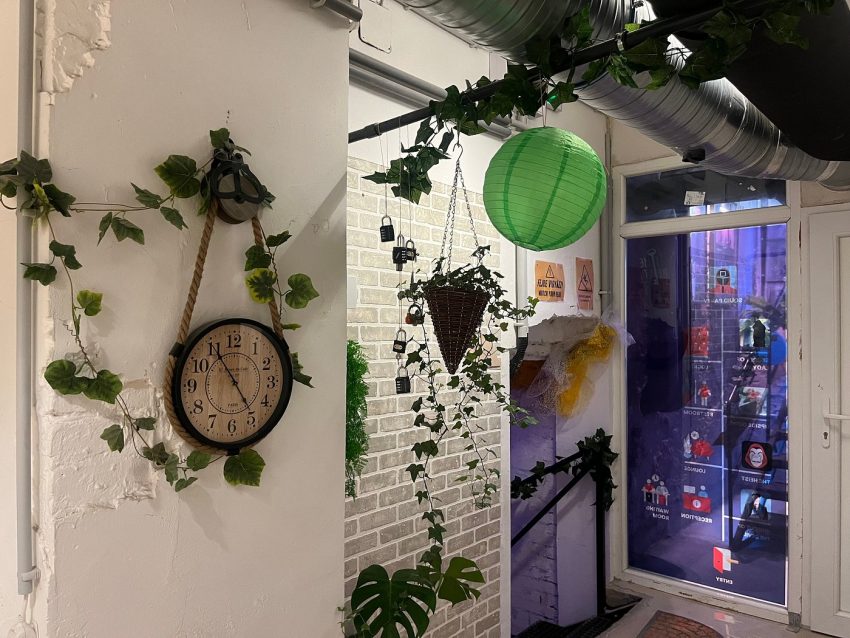 Cat Museum
Meet some irresistibly adorable cats at the Cat Museum Budapest – they're totally up for some love and cuddles! As you follow the house rules, don't forget to spoil these adorable furballs and indulge them with some free snacks. After your cuddle session, explore the captivating gallery featuring unique paintings created exclusively for this place and an assortment of cat-themed items.
Are you up for a challenge to test your newfound cat expertise? Take a quiz, and if you ace it, there might be a delightful surprise in store for you! Oh, and they've got these fun cat-themed painting workshops twice a month – perfect for a chill afternoon date. And if that's not enough, you can enjoy audio-guided tours in English and Hungarian, movie nights, and a cozy corner to relax. From mid-November, get ready for an even bigger, more amazing museum!
1054 Budapest, Vadász utca 26. | Website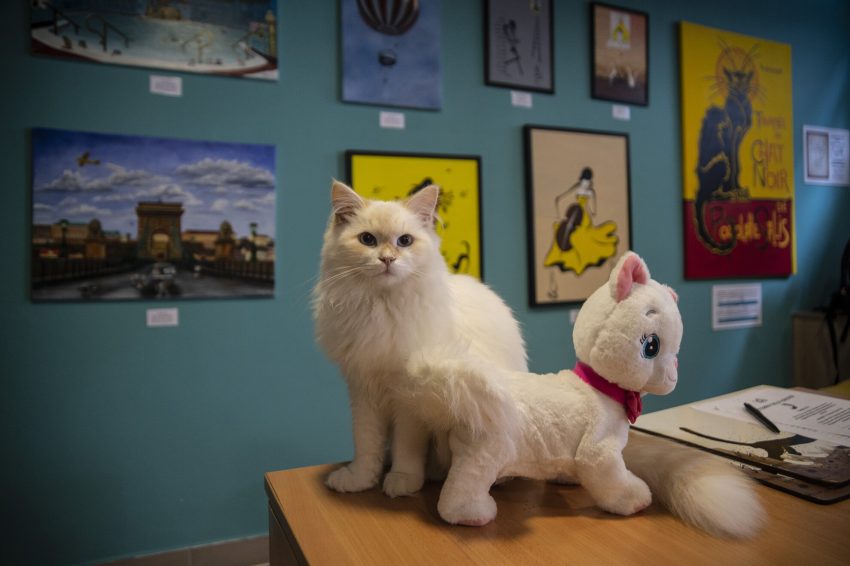 Travelling Galaxy
This one is for you, Star Wars fans! Opened last December, the interactive Travelling Galaxy exhibition is a must-visit program for everyone who wants to see Darth Vader in his true size, and more. Found close to Kálvin Square, this special display unveils hundreds of authentic relics and miniatures, known from the Star Wars original trilogy. Evoking iconic movie scenes, the rooms, sets, props, lightings, interactive tools, and detailed installations count as rare commodities in Central-Europe. Make sure you arrange your visit to Travelling Galaxy this summer, as it is about to be renewed in the autumn.
1053 Budapest, Kecskeméti utca 5. | Website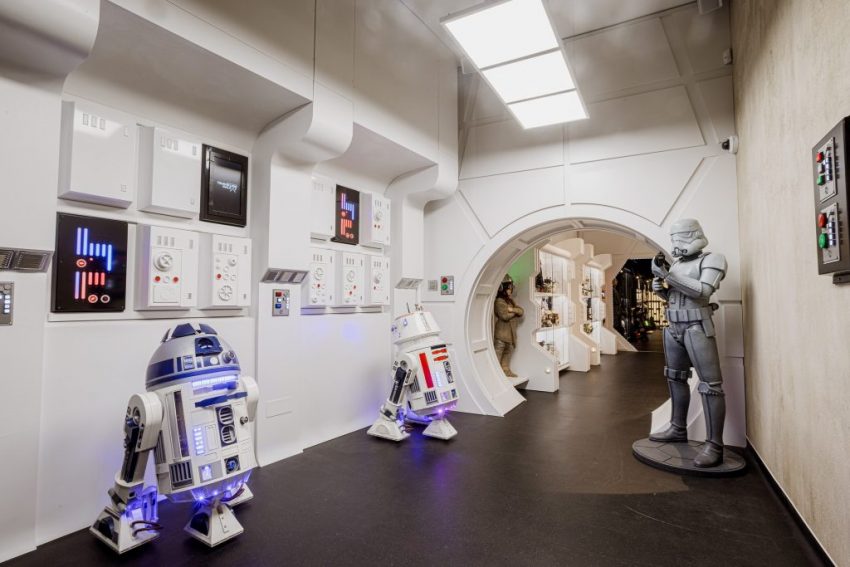 Wasabi
When Wasabi whipped up their holiday sushi cake menu, they got their inspiration from some seriously mouthwatering and visually pleasing food adventures. And this time around, they're not pulling any punches – you'll find their signature two-story, jam-packed runningsushi selection at various spots across the city. This holiday season, it's all about sharing sushi moments, having a blast mastering chopsticks, and creating unforgettable memories together. You can even get a head start by pre-ordering their special 2, 4, 5, and 8-person sushi dishes on their spiffy new website."
1065 Budapest, Podmaniczky u. 21. | 1037 Budapest, Szépvölgyi út 15. | 1123 Budapest, Alkotás u. 53. (MOM Park) | Weboldal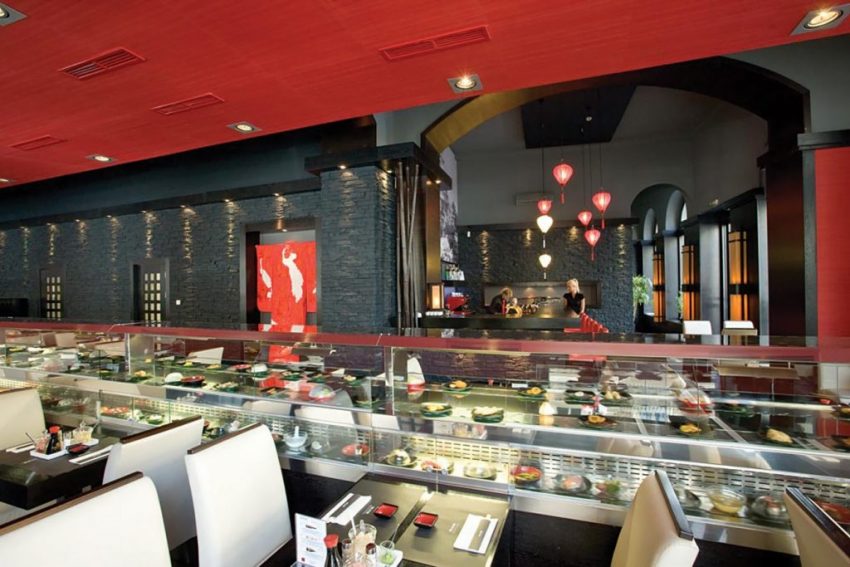 Discover more fantastic restaurants in Budapest: