The city is full of great restaurants, one better than the other. This time we recommend you visiting some of our favourite international picks.
Lebanese destination: ARZ Lebanese Restaurant
Thanks to Budapest's versatile culinary scene, you can take your taste buds to faraway lands like Lebanon without leaving the capital city. Here is our suggestion: dive into the incredible flavours of the West Asian country at ARZ Restaurant. Whether it is stuffed vine leaves, kibbeh, or a traditional Lebanese dessert, expect nothing less than colourfully presented, scrumptious meals made from fresh ingredients. The cherry on top is the beautiful view to the river Danube and Buda's famous sights as well as the exceptional Lebanese hospitality.
1052 Budapest, Apáczai Csere János utca 12-14. | Facebook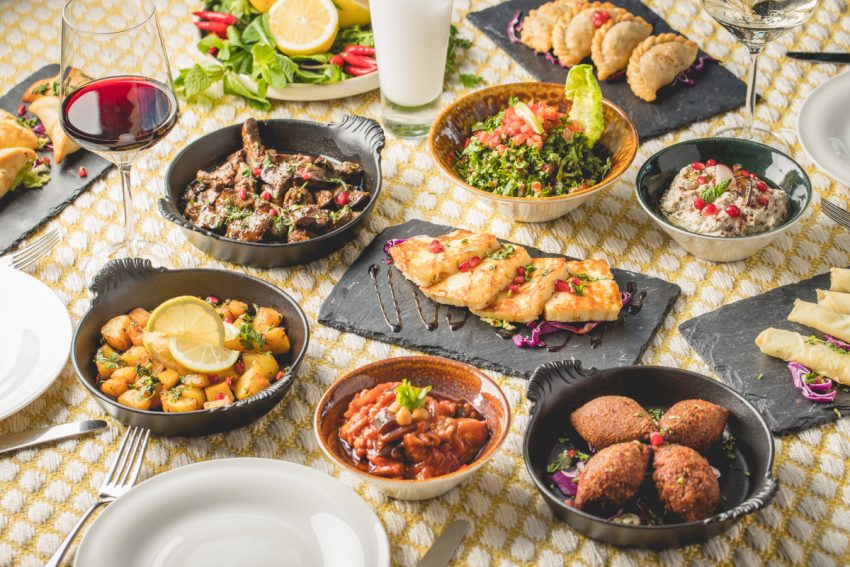 Spanish Fiesta: UnoMas Tapas&Bar
We know it very well that autumn days are sometimes grey and moody, but trust us, a spicy, full-of-flavour Spanish meal has the power to cheer you up. Free two birds with one key: recharge your internal batteries and tame your hunger at UnoMas Tapas&Bar. The menu is full of mouth-watering delicacies such as Chistorra sausage, which is wrapped in a thin slice of potato and sprinkled with a spicy-chili oil; pair it with a refreshing vermut&soda. From noon to 3 PM on weekdays, treat yourself to the restaurant's multi-course business lunch offers.
1137 Budapest, Pozsonyi út 14. | Website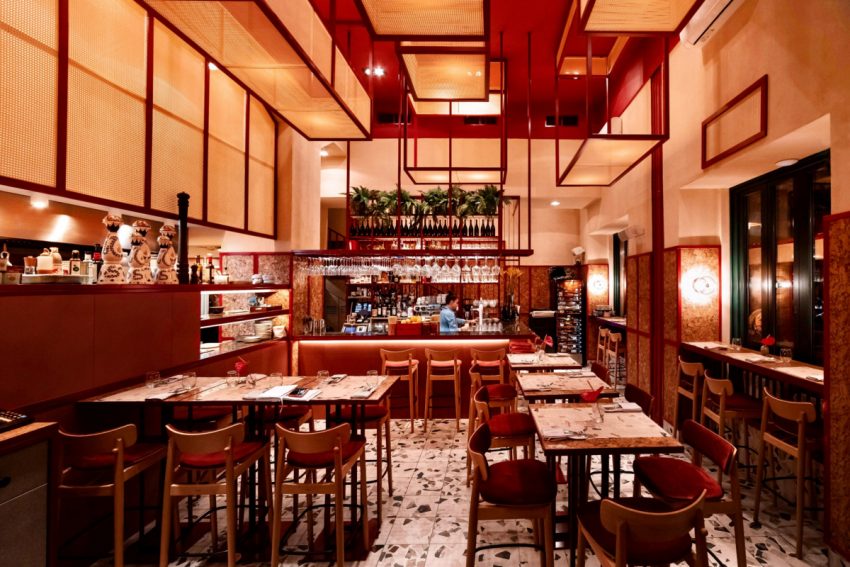 La Dolce Vita: Allegro Restaurant
Fans of the world-famous Italian cuisine, unite! Your soon-to-be new favourite, Allegro restaurant is ready to impress a pizza lover and a true coffee aficionado alike. Moreover, in case a fresh mimosa or a tasty prawn tomato tagliatelle is what your heart (and stomach) desires, you will be delighted all the same. Obviously, the cozy Bartók Béla street venue has a lot more in store for you, including calamari rings with basil aioli, grilled goat cheese, and the must-try lasagne. Food and drinks are photo-worthy gorgeous, prepare to be blown away.
1114 Budapest, Bartók Béla út 23. | Facebook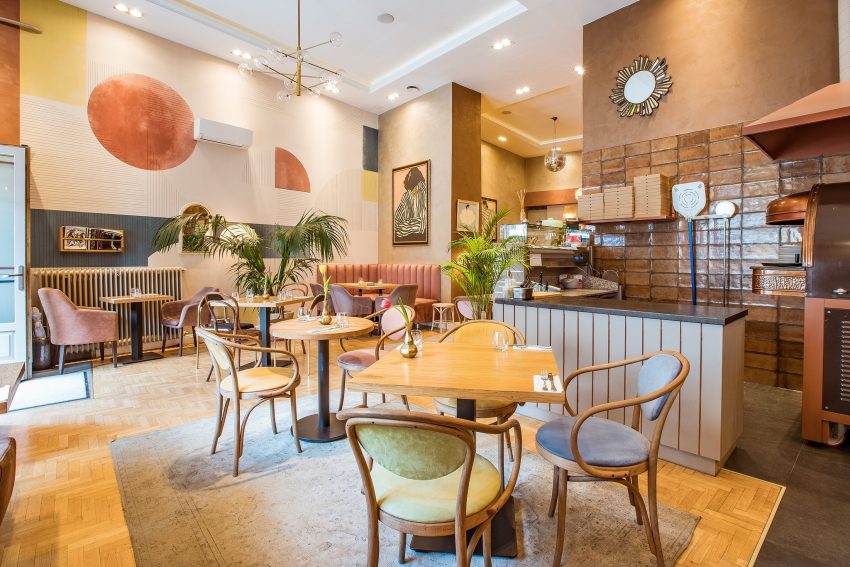 English Breakfast: Café Brunch Budapest
It is hard to express how valuable the times are when we can sit down comfortably in a calm environment and enjoy breakfast without having to hurry. To elevate it all to the next level, Café Brunch Budapest created a safe space with a list of delicious day-starters on the menu. For a refreshing change, why shouldn't we give the rightfully famous, and undeniable hearty English breakfast a go? Tomato beans, bacon and fried eggs are only the tip of the iceberg, the plate will be loaded with fresh vegetables, baked goods and sausage too.
5 locations around Budapest | Website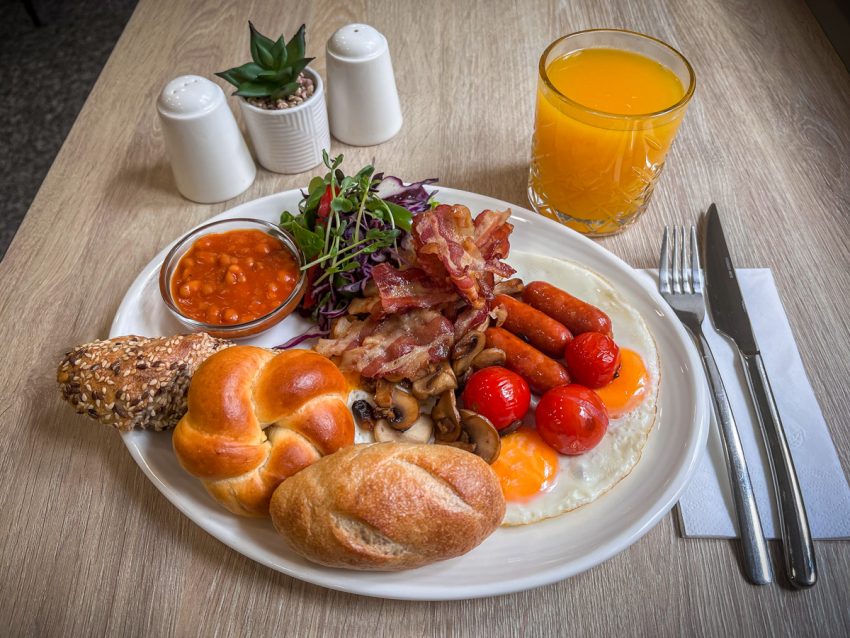 French Romance: Pavillon de Paris
Also known as Buda's secret garden, Pavillon de Paris is a peaceful oasis in the heart of the city. Fő utca's hidden gem has several benches, trees and twinkle lights which together create a magical ambiance. The attention to detail is compelling when it comes to the food too, as it is treated as a form of art. Gourmet meals, inspired by French gastronomy are attractively presented on the plate, and the incredible flavours speak for themselves. The menu is tempting and versatile, the impressive wine assortment is also worth taking a look at.
1011 Budapest, Fő utca 20. | Facebook
Welcome to Roxfort: The Magic II
There is no need for a cauldron or a magic wand to combine the mysterious world of wizards with an exceptional dining experience. All you have to do is visit The Magic II, a restaurant that is actually a lot more than a venue to sit and eat at. With a design inspired by blockbuster movies, The Magic is as special as its name suggests thanks to its magnificent, movie set-like interior and awe-inspiring menu. Supernatural burgers, charmed desserts, potions and creatively named cocktails await visitors who are in for something unforgettable.
1065 Budapest, Nagymező utca 45. | Website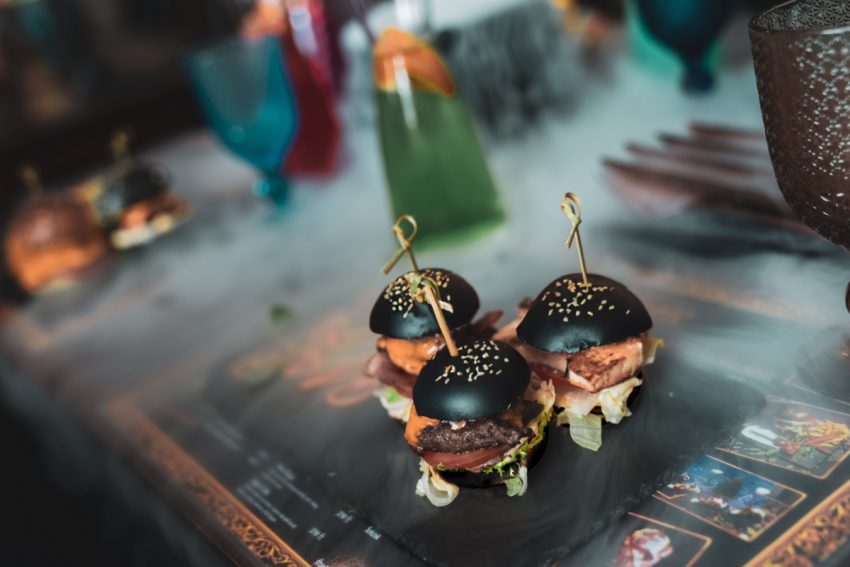 Asian-Hungarian Fusion: Ensō Ramen Bar and Izakaya
From Tuesday to Friday, Baross street's hidden fusion restaurant, Ensō opens its doors to impress gastro-adventurers. The new fall menu features exciting meal creations you might think you are familiar with, but there is always a twist. To mention some of the season's imminent star meals, seasonal kimchi, vegan tantanmen ramen, Brussel miso, nori chicken taco, Angus petit steak and vegetarian bao are all on the menu card. The tiny eatery is very popular, so if you don't want to miss out, book a table in advance. Opening hours: from 4 PM to 10 PM.
1082 Budapest, Baross utca 85. | Website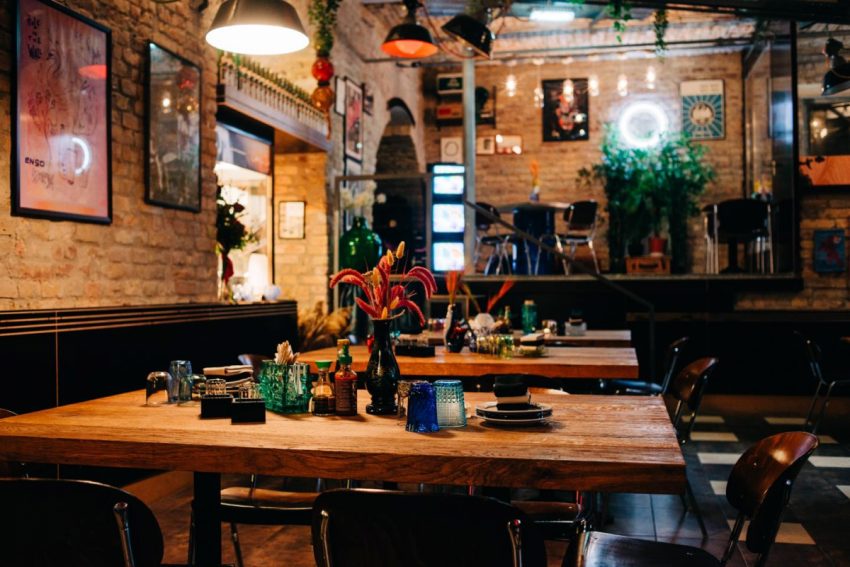 Eastern Treats: Pelmania
Fortunately, in a big city like Budapest, it is relatively easy to find meals associated with foreign countries. Open every day from 11:30 AM to 9:30 PM, Pelmania's concept revolves around a Russian specialty: pelmeni. The dumplings are usually filled with meat (the Ráday street restaurant offers poultry, pork-beef, beef and lamb) but there are vegetarian alternatives too. Vareniki, a potato dumpling, is stuffed with cabbage or fried onion and potato, while desserts are available in flavours like cottage cheese, sour cherry and strawberry.
1092 Budapest, Ráday utca 15. | Facebook