Located in the same neighbourhood as Heroes' Square and the Museum of Fine Arts, City Park is a multifaceted park known for large green spaces, beautiful pieces of architecture, photo worthy statues, fun play areas, and a hot-air balloon lookout. Let's take a closer look!
Vajdahunyad Castle
Built between 1902 and 1908 to be home to the Hungarian Agricultural Museum, Vajdahunyad Castle is the replica of a medieval Transylvanian Castle. The noticeable building houses temporary and permanent exhibitions, what is more, visitors are welcome to take the stairs up to the Gatehouse Tower or take part in the Apostles' Tower tour, organized hourly (from 10 AM to 5 PM). The area of the castle is calm and peaceful, especially when viewed from the lake. Rent a boat and see it for yourself!
1146 Budapest, Vajdahunyad sétány | Website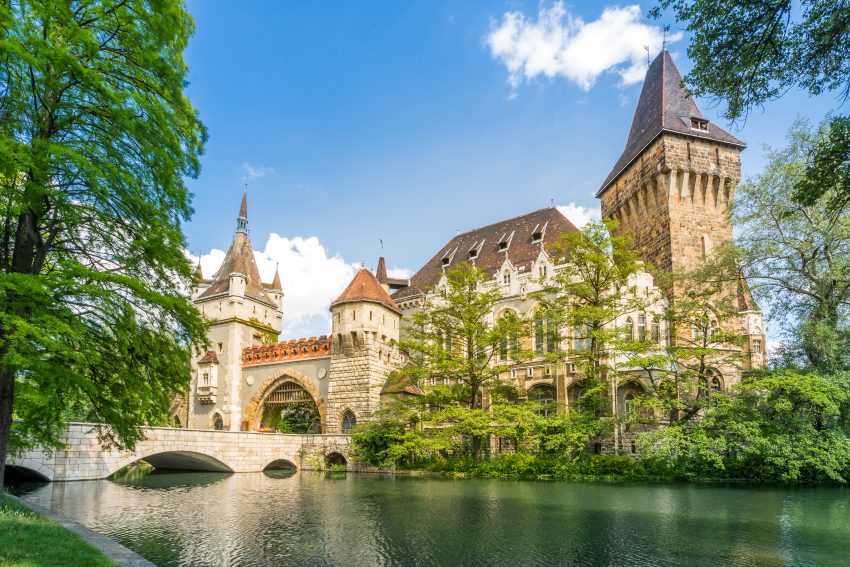 Robinson Restaurant
Evoking the charming milieu of lovely family gatherings and romantic outings of the 19th century City Park, ever-renewing Robinson Restaurant is the island of unforgettable food affairs and more. Located right next to Heroes' Square and Vajdahunyad Castle, Robinson Restaurant, overlooking City Park Lake, has been among Budapest's top dining spots since 1989. They believe that the key to success lies in constant development. Whenever something is redesigned, whether it is the interior or the menu, owner Árpád László keeps a close eye on every detail, making sure that guests will always be delighted to come back. The restaurant itself is trendy and classy inside, and the atmosphere is unquestionably romantic. The icing on the cake is the unparalleled panorama over some of Budapest's most famous sights. Considering the items on the menu, everything is excellent at all times. Food is absolutely great, and the impressive wine assortment doesn't disappoint either.
1146 Budapest, Városligeti tó (City Park) | Website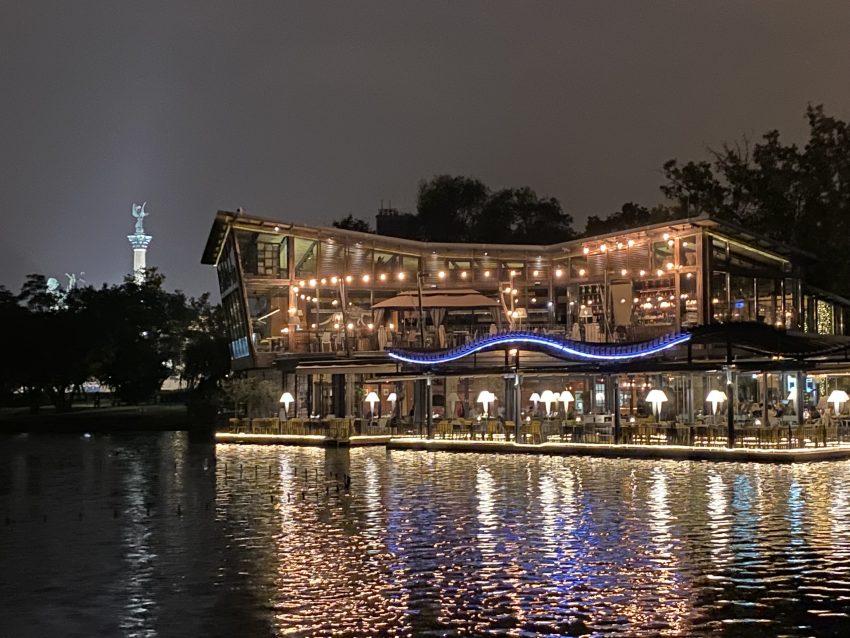 Budapest Zoo
Located in the heart of the city, it's a perfect place to spend a day with family or friends. This zoo is home to a wide variety of animals from all around the world. From cute and cuddly pandas to majestic lions and cheeky monkeys, you'll get to see them up close and personal. The zoo is beautifully designed, with spacious enclosures that provide a natural and comfortable habitat for the animals. There are also interactive exhibits where you can learn interesting facts about the different species. And if you're lucky, you might even catch a feeding session or a fun animal show! The zoo is a great place to unwind and connect with nature. So grab your camera, pack some snacks, and get ready for a wild adventure at the Budapest zoo!
1146 Budapest, Állatkerti körút 6-12. | Website
Rose Garden and Zsolnay Fountain
The recently renovated House of the Hungarian Millennium is one of City Park's most outstanding buildings. Even though this neo contemporary art space features exciting details from top to bottom, the most eye-catching elements are on the façade, and the rose garden's fountain is also marvellous: they are both decorated with Zsolnay ceramics, produced by a prestigious Hungarian porcelain manufacturer. Walking and bus tours are available from time to time, make sure to check in with the organizers in advance.
1146 Budapest, Olof Palme sétány 1. | Website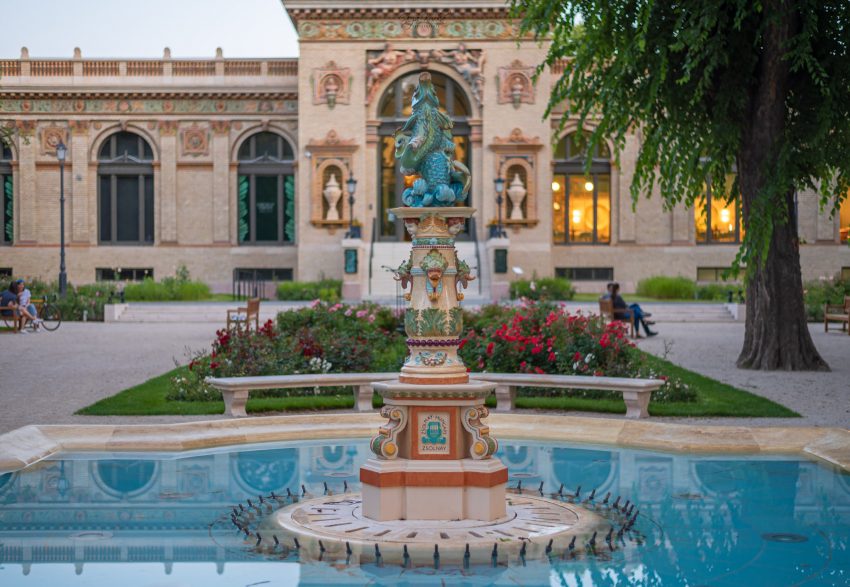 House of Music
Nestled in the heart of the City Park, the House of Music stands as a cultural gem, resonating with the rich musical heritage of the city. A captivating destination for both locals and tourists alike, this enchanting institution offers a captivating journey through time, showcasing the country's deep-rooted love affair with music. Whether you're a seasoned classical music enthusiast or simply someone seeking an immersive experience, the House of Music is sure to captivate your senses.
1146 Budapest, Olof Palme sétány 3. | Website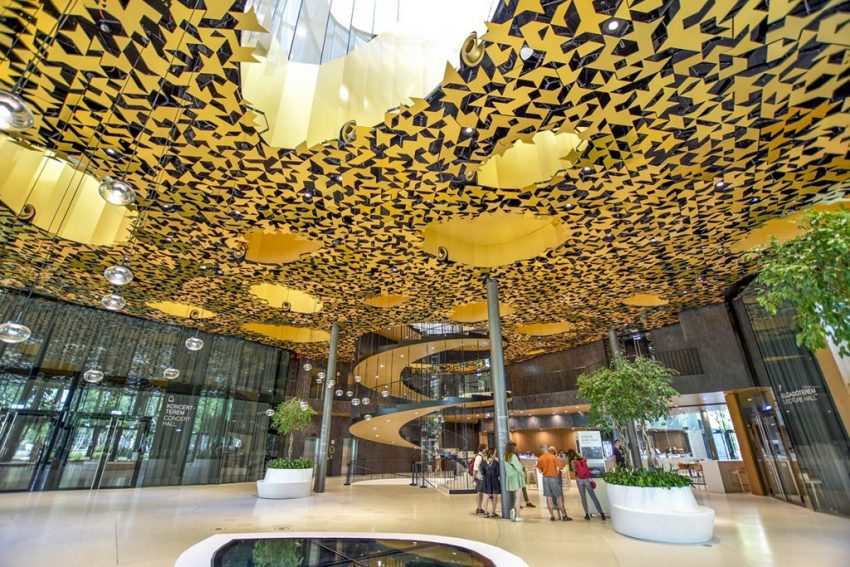 Leisure activities
City Park offers endless opportunities for everyone who is willing to get active. You can choose to visit a wide range of sports facilities, and for runners, there's a running track. On top of that, seven playgrounds await families. The large and spectacular one, also referred to as the main playground, is known for an impressive list of equipment, for instance a built-in trampoline and a hot-air balloon shaped jungle gym.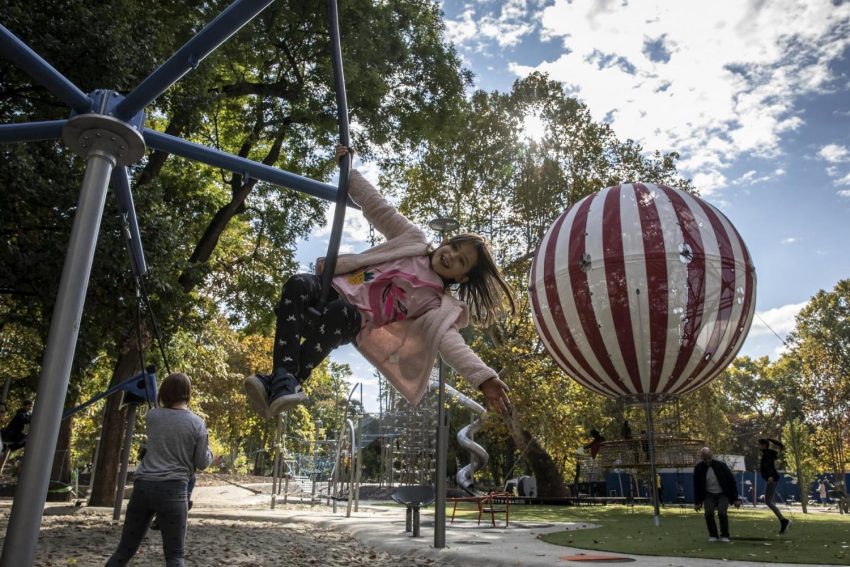 Édes Mackó
Situated in City Park, next to the Capital Circus of Budapest, you will bump into Édes Mackó (Sweet Teddy) chimney cake shop, the only place in the city that serves the traditional chimney cake roasted over charcoal year-round. Run by the jubilee Vitéz Kürtős, this lovely family business originates in the Székely Land, the home of chimney cake. They rightfully call their dessert original, as they knead the dough freshly on the spot, and roast it the old way, over charcoal, which gives the cake its characteristic, home-style taste. In Édes Mackó's chimney cakes, the golden brown, caramelized sugar-coat is in perfect harmony with the delicate dough inside. Other than the traditional version, you will find several desserts in the repertoire that boast chimney cake as their prime ingredient. "Chimney Ice Cream" and "Chimney Pudding" (inspired by the Hungarian poppy seed bread pudding) are, for example, among the most popular items on the menu.
1146 Budapest, Állatkerti körút 14-16. | Website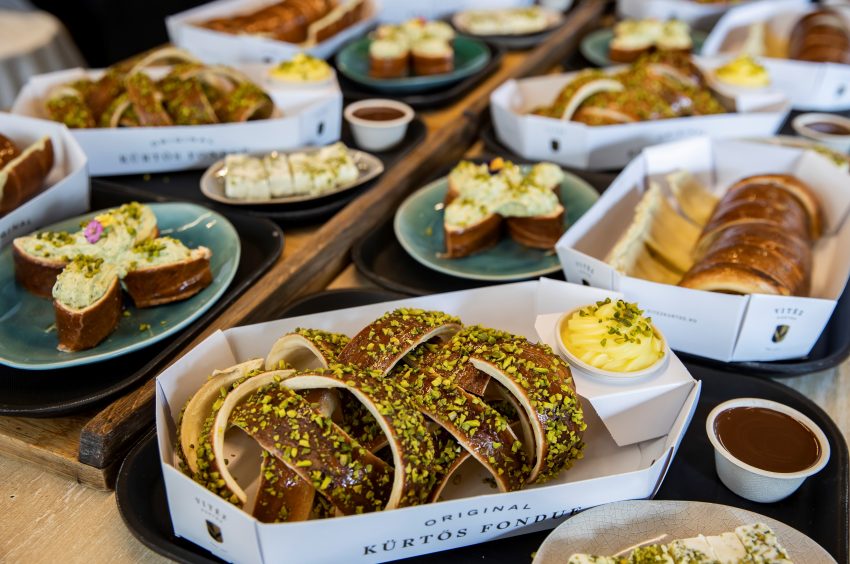 Museum of Ethnography
Opened in 2022, the Museum of Ethnography in Budapest is of the most modern ethnographic facilities in the world. The museum owns a collection of around 225,000 ethnographic objects (dating from the 17th century to the present), including priceless relics of Hungarian folk culture. If the idea of going to a museum doesn't sound fun enough, just take a look at the building that gives home to this one. Visitors might feel like they are entering an enormous plank thanks to the outstanding architectural design. There is a lovely garden on the top of the building which is accessible for anyone walking by. You need to see for yourself.
1146 Budapest, Dózsa György út 35. | Website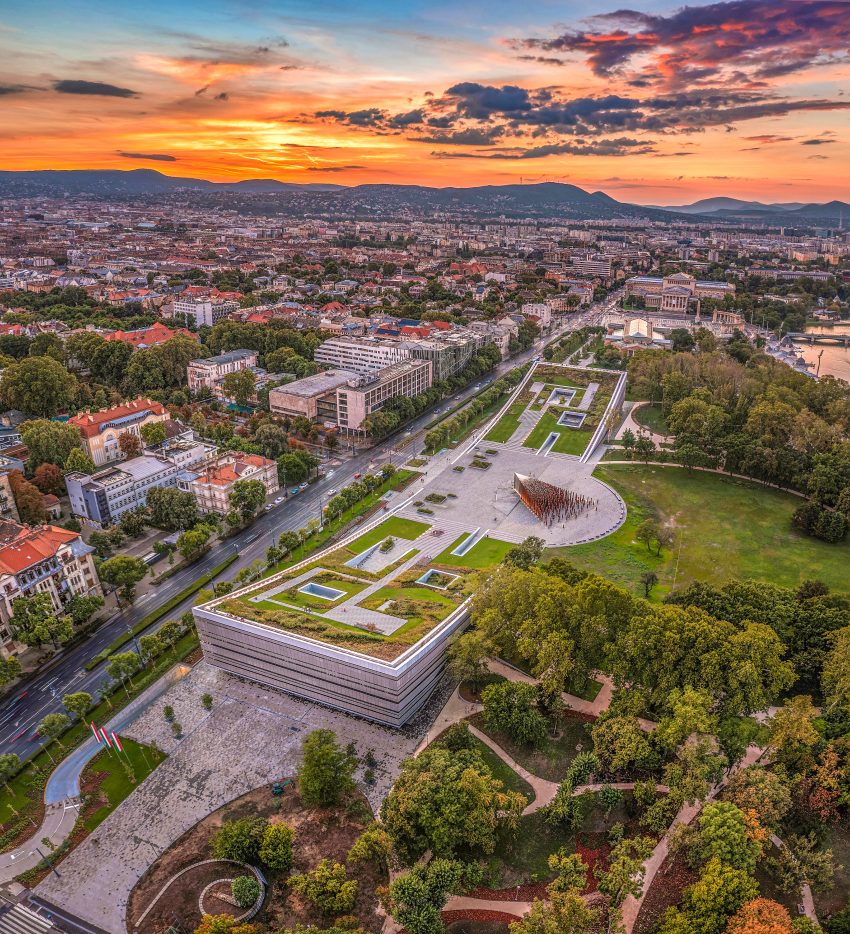 Pavilon Kert
Under the lush trees of City Park, Pavilon Kert evokes the golden age of the park during which it served as a popular entertainment venue. Bringing back traditional Hungarian flavours, open-air music concerts, and a welcoming atmosphere, this cool joint is made up of four local businesses. Taste Hungarian star chef Lajos Bíró's legendary fried delicacies at Buja Disznó-k, or opt for the famous Hungarian lángos at Ligeti Lángos. For dessert, make time for Kató Néni's heavenly chimney cake creations. With your belly full, settle down at Pavilon Bar for drinks, and enjoy the live music until the sun sets.
1146 Budapest, Állatkerti körút 3. | Website