Ruin bars are essential parts of Budapest, the capital city wouldn't be the same without them. Go see for yourself why most people love these past-evoking, colourful and fun places.
Csendes Létterem
Did you come to Budapest looking to find the aesthetics of a Wes Anderson movie? Well, look no further than Astoria's Csendes Létterem: one of the city's most uniquely artsy spots, this bohemian venue operates as a café during the day, and turns into a bustling bar boasting awesome drinks at night.
1053 Budapest, Ferenczy István utca 5. | Website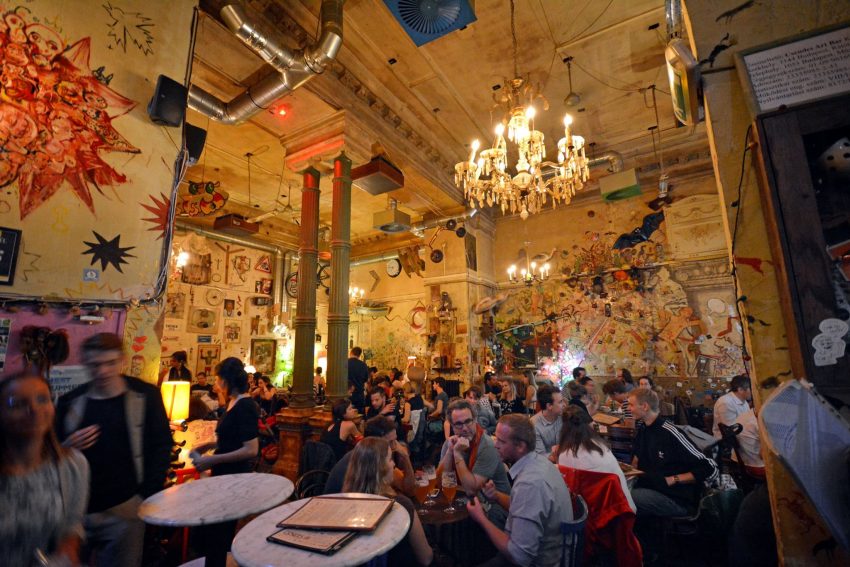 Szimpla Kert
This is where it all started: having opened back in 2002 inside an abandoned downtown building, the world-renowned Szimpla Kert is where the whole ruin pub movement traces its roots to. Its programs are as extraordinary as its character, including flea markets, vinyl fairs, and dance house events.
1075 Budapest, Kazinczy utca 14. | Website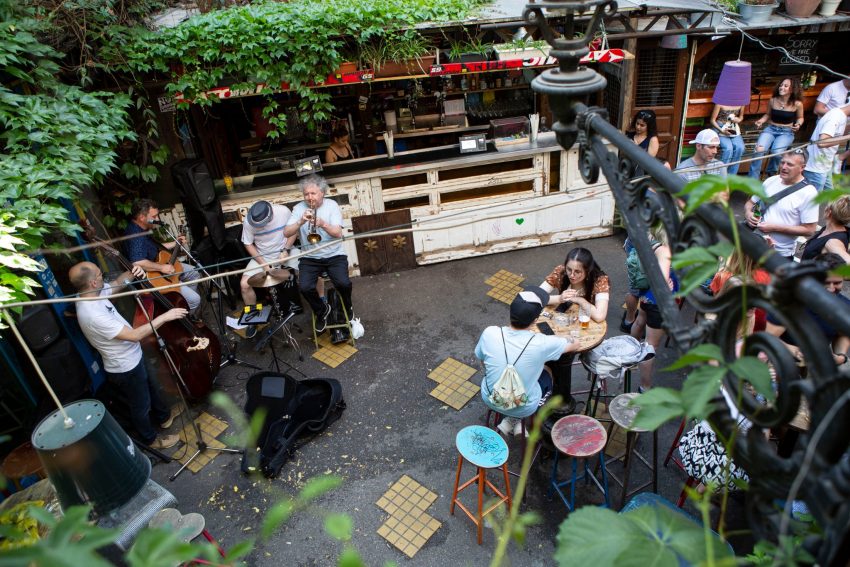 Pótkulcs
Hands down the most enigmatic bar of District VI, the ivy-covered entrance of Pótkulcs is easy to miss, but the place itself is not something you would want to pass over. This trendy hangout spot offers a one-of-a-kind ambience with a spacious garden, nice music, and reasonably priced bevvie selection.
1067 Budapest, Csengery utca 65/b | Facebook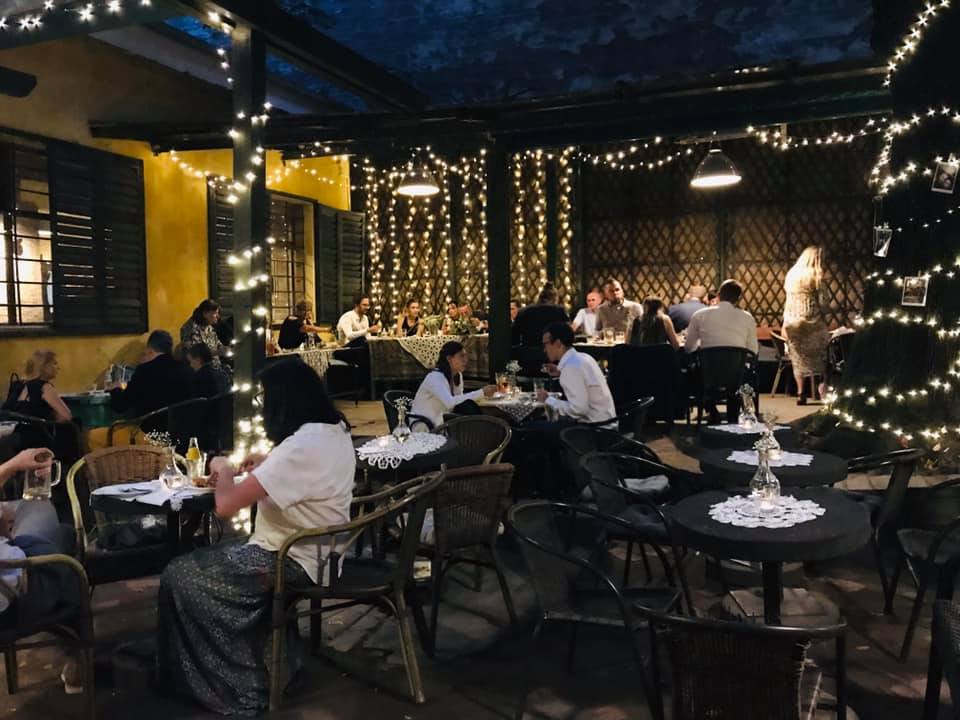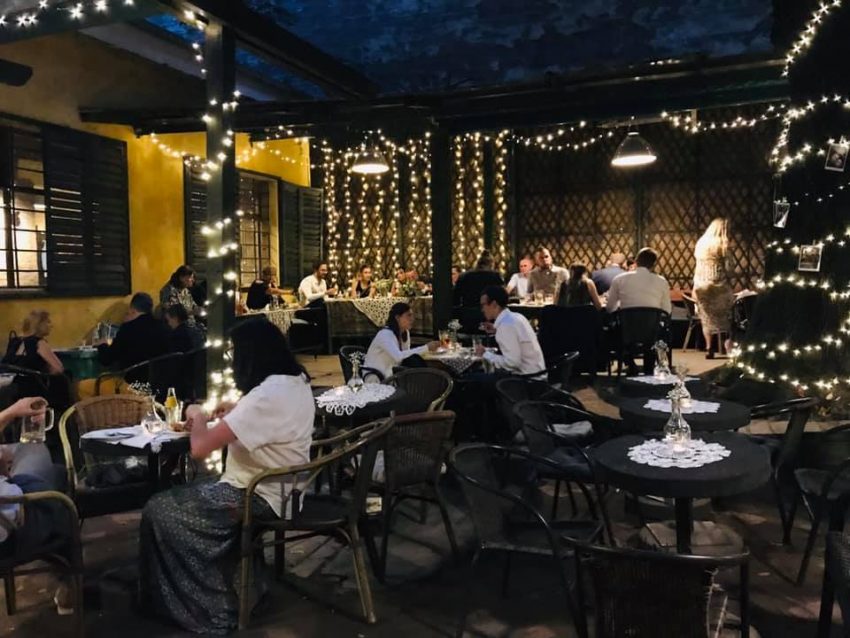 Lámpás
Cheap beer, table football, and floor lamp galore: underground Lámpás is one of the most authentic ruin bars of the Jewish District, which stole our hearts with its cosy nooks and crannies, as well as amazing concert schedule, ranging from open mic events to performances by up-and-coming artists.
1074 Budapest, Dob utca 15. | Facebook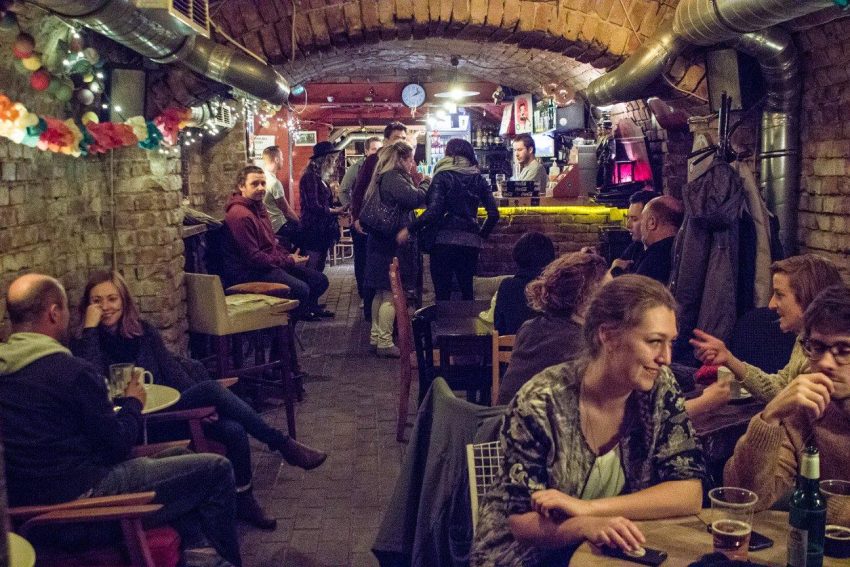 Nemdebár
Furnished like your Hungarian grandma's living room in a Pesterzsébet panel building, Nemdebár awaits you with a surreal milieu, regular live DJ performances, and a diverse crowd made of twenty-something artist types and more senior carousers, right on the corner of Széll Kálmán Square.
1024 Budapest, Széll Kálmán tér 5. | Facebook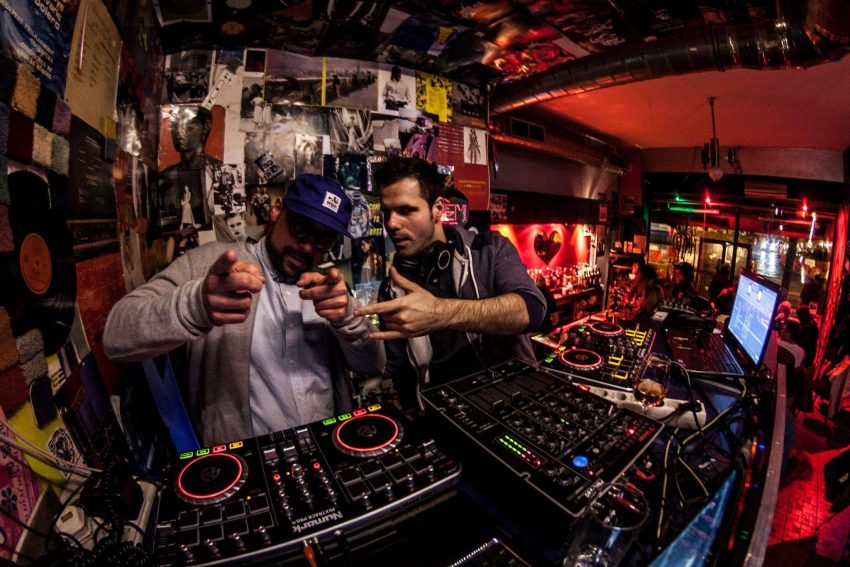 Café Unplugged
Overlooking Széll Kálmán Square, Café Unplugged is where people go when there's no more room at Nemdebár. With plenty of seats found on its two floors, the colourful and raw Café Unplugged is famous for its nightly DJ sets, running the gamut from hip-hop and afro to Latin and Caribbean music.
1012 Budapest, Várfok utca 15/b | Facebook