Belvárosi gasztrokocsma, VIP moziterem, egészséges szendvicsező és székely étterem az e havi válogatásunkban! 
Madhouse, the gastropub of one of Hungary's favourite craft breweries has opened its doors in downtown's Anker köz, following the departure of Scottish brewery and pub chain BrewDog. The industrial interior gives home to 25 beer taps, from which you can taste several of Mad Scientist's flagship products, in addition to the guest brews of a number of Hungarian and international craft beer producers. Besides what's available on tap, you can choose from a variety of canned and bottled beers, natural wines, and spirits, and dine on the brilliant bistro dishes of chef Norbert Piszkor, such as the new wave Goulash with beef neck cooked in the New York Moccacino milk stout.
1061 Budapest, Anker köz 1-3.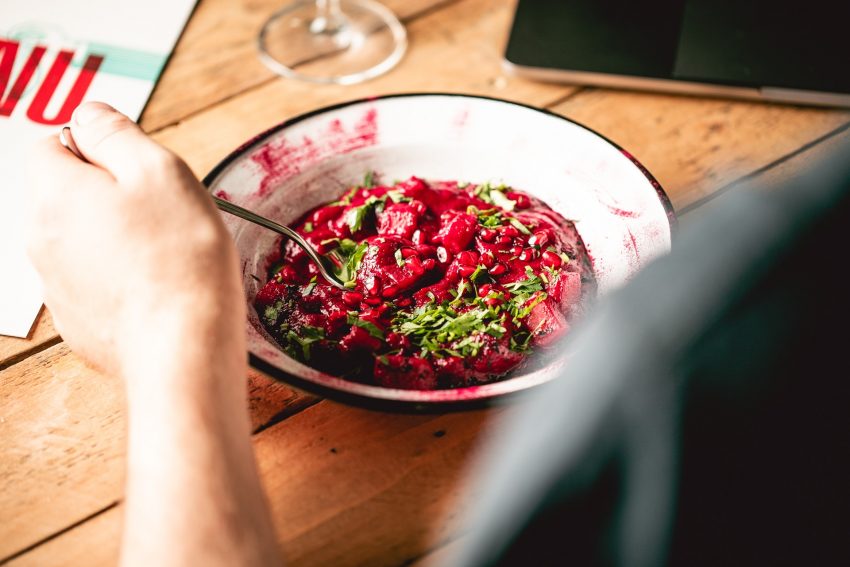 For a long time, when you were craving a five-star cinema experience, you had to go all the way to Pest's Arena Mall – but not anymore! Cinema City, Hungary's market-leading movie theatre chain has opened Buda's first VIP cinema in the popular Mammut shopping mall. The VIP section comprises three separate screening rooms, including the region's largest capacity VIP room, complete with an enormous 63 square meters movie screen. Mammut VIP takes the movie-going experience to the next level with adjustable leather armchairs, unlimited buffet offers and freshly prepared dishes that you can enjoy in the cozy lobby.
1024 Budapest, Lövőház utca 2-6.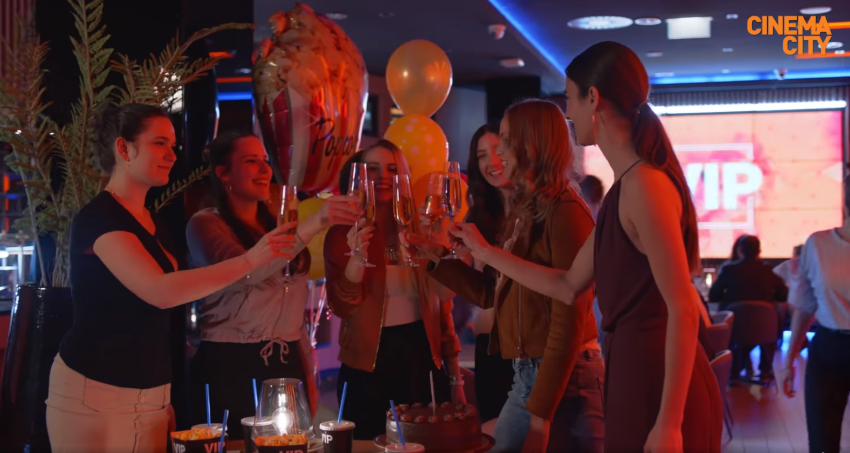 It's 2020, fast food is no longer synonymous with junk food, as shown by Budapest's ever-growing number of fast food joints focusing on healthy options. In downtown's Sandwich Heaven, they offer freshly-made sandwiches garnished with a variety of delicious locally sourced ingredients which you can get in five different types of bread (from bagel to baguette). In addition, this self-service sandwich shop awaits those looking for a well-balanced, healthy diet with a daily changing assortment of salads, bio-organic soups, heavenly desserts, a wide range of beverages made from natural ingredients, British tea specialties and Illy coffee.
1054 Budapest, Bank utca 6.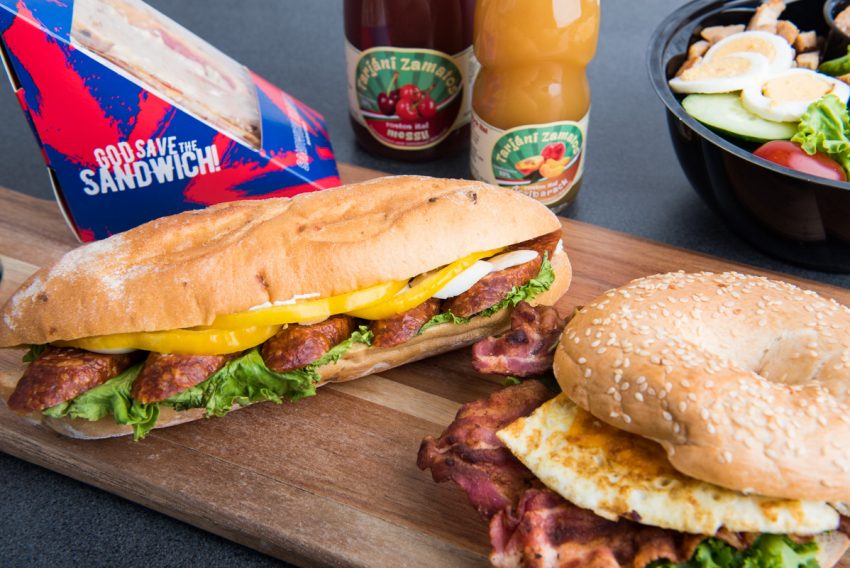 Szidónia Varga of RTL Klub's Kitchen Chef has never tried to hide the fact that closest to her heart and stomach are the flavours, traditions and values of the Székely Land. Together with chef Sebestyén Réti and restaurant manager Andrea Kemenczei, she has opened the opulent Andrássy út's newest venue, the homely Szék Restaurant & Bar. Szék's main mission is to bridge the gap between Hungarian and Transylvanian gastronomy, and they aim to achieve this goal with such heart-warming dishes as ciorba soup with veal dumplings, cabbage stuffed with eggplant, mici garnished with homemade zacusca and spicy cabbage salad, as well as polenta with matured cheese, mushrooms and Transylvanian bacon.
1061 Budapest, Andrássy út 41.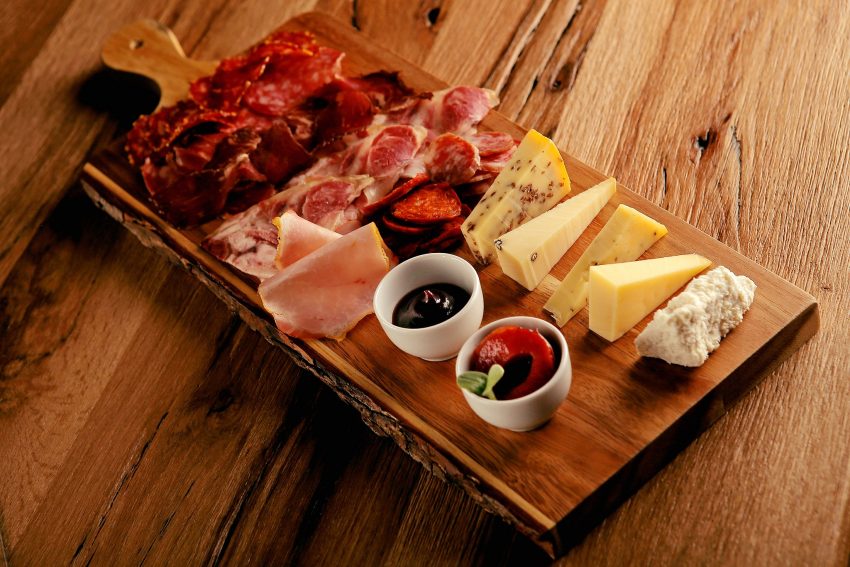 It is under the 114 years old magnificent glass dome of the Gresham Palace, one of Budapest's art nouveau gems that you can find the city's newest cocktail bar, the Great Gatsby-esque Múzsa. The elegance of the belle époque interiors and the playfulness of the handcrafted cocktails, combined with the Hungarian-Asian fusion kitchen add up to a truly unique place whose alluring nature is further enhanced by the classy afternoon tea sessions and the cabaret style live music performances held during the weekend. Among Múzsa's locally inspired cocktail creations you can find everything from low-alcohol smoothness to more kicking, bitter options.
1051 Budapest, Széchenyi tér 5-6.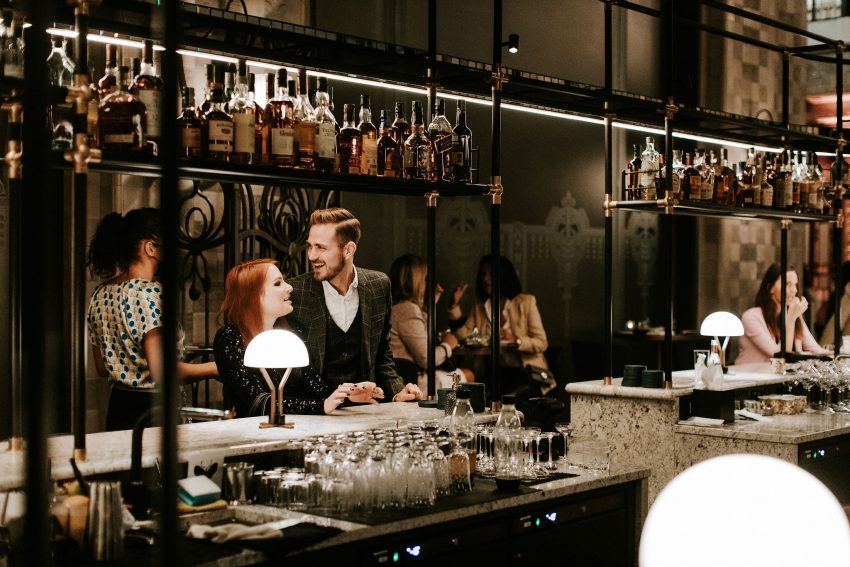 It's an old adage, but it's true: breakfast is the most important meal of the day. This is also the credo of Onno, Budapest's first authentic Turkish sandwich bar. Onno is located on the corner of Király utca and Nagykörút, enticing weary-eyed, empty-stomached passers-by with a neat selection of Turkish and international style breakfast options, traditionally prepared Turkish coffee, as well as wraps, special burgers, pulled beef sandwich, bulgur salad and a handful of desserts, from 8 in the morning to 7 in the evening.
1073 Budapest, Erzsébet körút 56.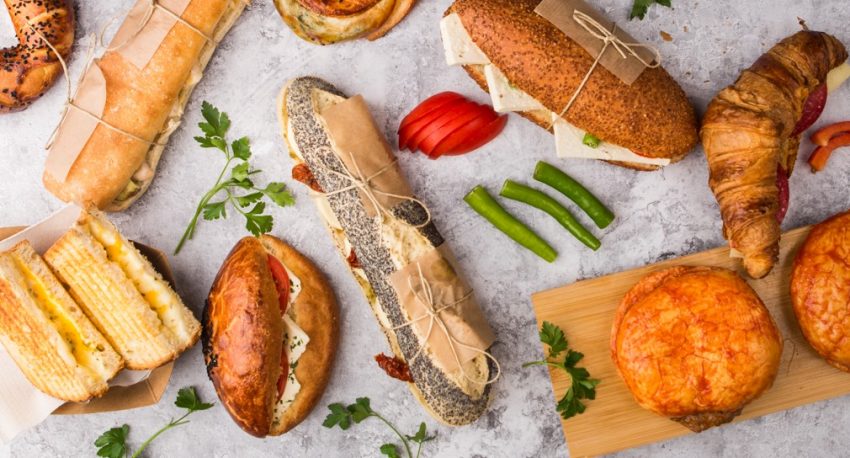 Babka Budapest has been welcoming the lovers of Middle Eastern cuisines and gourmets interested in the flavours of Turkish, Israeli, Arabic, Armenian and Georgian gastronomy in the heart of the city's Újlipótváros neighbourhood for almost five years now. Their recently opened Buda unit is first and foremost a deli shop, where you can find a carefully put-together choice of fine wines, coffee from Szekszárd's Lucky Cap roastery, craft beers and bakery goods, in addition to mouth-watering mezze selections accompanied by compact gin-tonic pairings. Don't have time to drop in? Don't worry, they also do home deliveries.
1117 Budapest, Móricz Zsigmond körtér 7.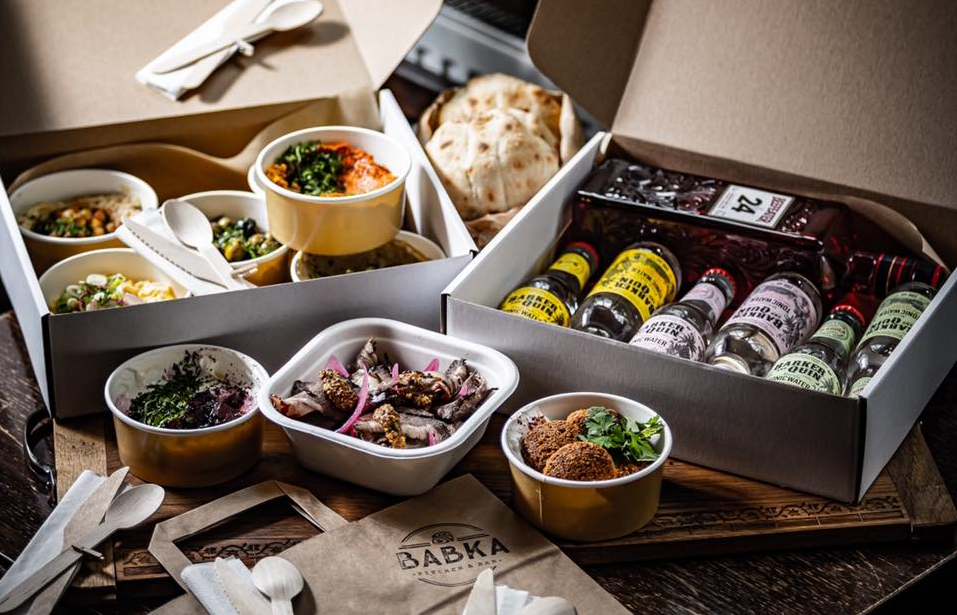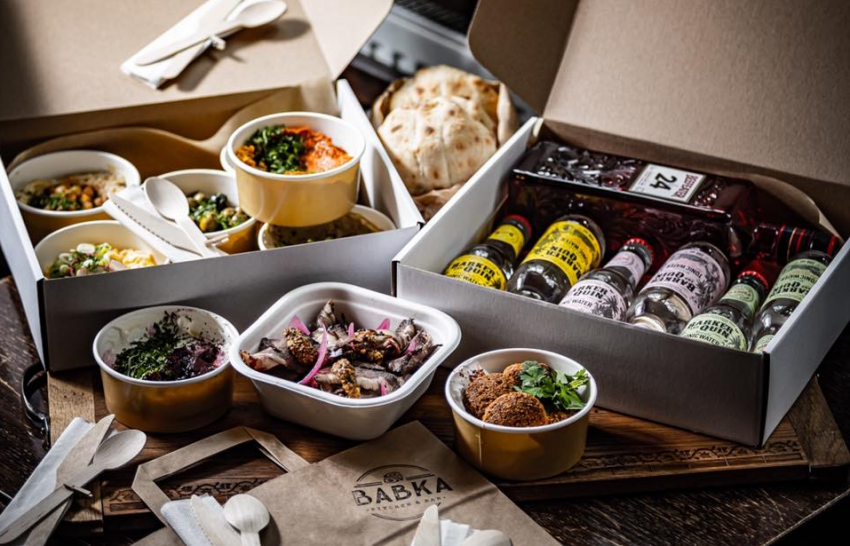 Katica has been a staple of Stefánia út on and off for almost 70 years. Having gone on a small hiatus, the beloved café famous for its Italian-style coffee and filling breakfasts has returned to business with a new profile: besides the daily lunch menus, the venue now offers all the amenities you can find at a downtown deli shop, from French baguettes and bakery products through gluten-free pastries, New Zealand wines, Czech craft beers, Hungarian fruit jams, cheese and pesto specialties, all the way to Greek products, whose presence is explained by the fact that the neighbourhood is home to a sizable Greek community.
1143 Budapest, Stefánia út 39.