While most Hungarian cities consider summer their most eventful season, Budapest has a lot to offer in the autumn too. If cultural experiences are what you are looking for, take a look at the following suggestions, outdoor and interactive exhibitions included. (Please note that in response to the COVID-19 pandemic certain changes might come into play.)
Exhibitions
Being one of the most awaited events of the year, World Press Photo Exhibition will be open between 24 September and 25 October at the Hungarian National Museum. In 2020, 73996 entries have been submitted to the contest, of which 151 were chosen to be part of the exhibition. Our moment of pride: a Hungarian contender, Esther Horvath took home the 1st prize in the Environment category with her photo of a polar bear and its cub.
By the way, once you are there, do not forget to check out the winning Hungarian pictures of the Next Image Mobile Photography Contest either.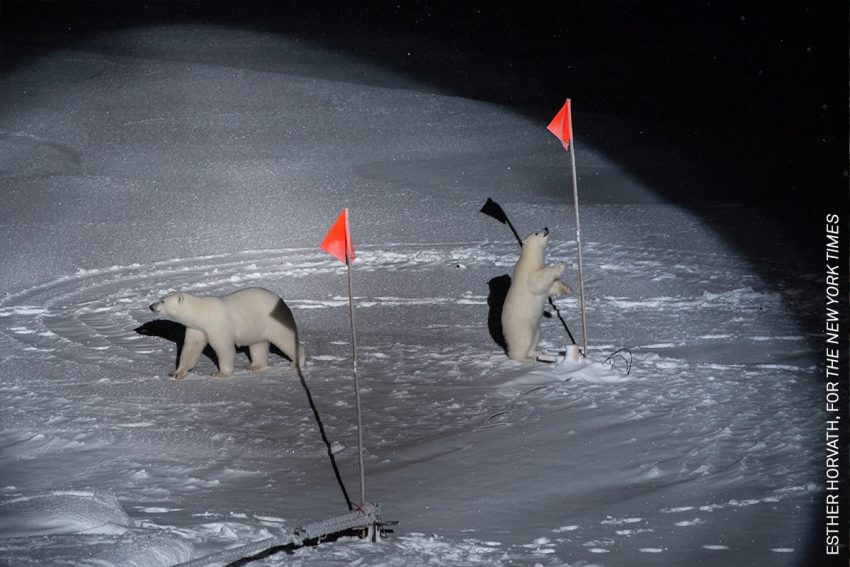 Attend the exhibition of German drawings and prints depicting the characteristics of three artistic styles (International Gothic, Renaissance and Mannerism), organized by the Museum of Fine Arts until 18 October. Among the 54 art pieces on display, one can discover German painter, printmaker and theorists of the German Renaissance, Albrecht Dürer's wood and copper engravings.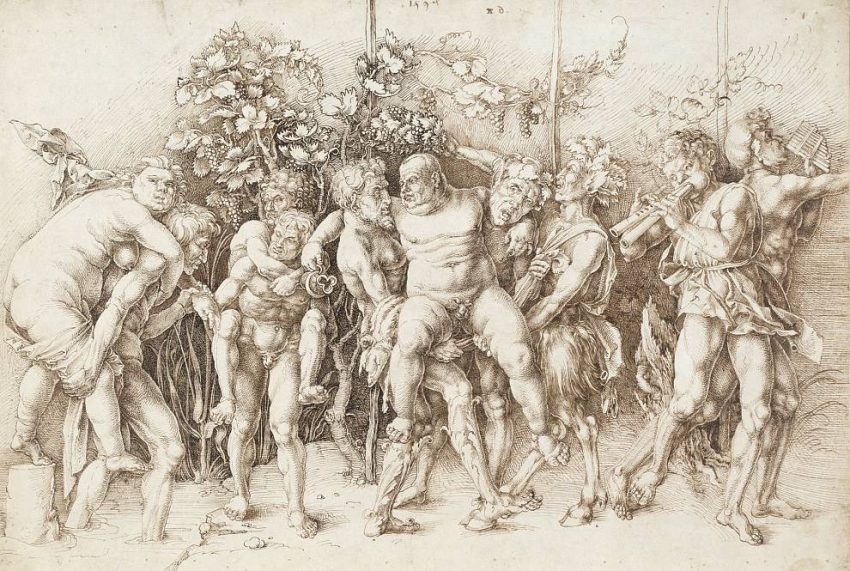 Újbuda's Bikás Park gives home to this year's much anticipated ARC Exhibition. The team behind the showcase has been vocal about the importance of visual expression and the freedom of creativity for 19 years. Being the country's biggest outdoor exhibition, it is known for its eye-opening, very recent topics: in 2020, the question it attempts to visually answer is "Where are we going", in the light of the COVID-19 pandemic and global uncertainty. Open between 2 October and 1 November.

Some say that the thought of human bodies being showcased in a museum environment is pretty shocking, while those who have visited the Bodies-exhibitions before are rather impressed. The scientific and educational exhibit, that was closed earlier due to the restrictions of the coronavirus, reopened in September and invites everyone who is curious about the secrets and mysteries of the human body to be a part of a remarkable experience until 3 January. Location: Bálna Budapest.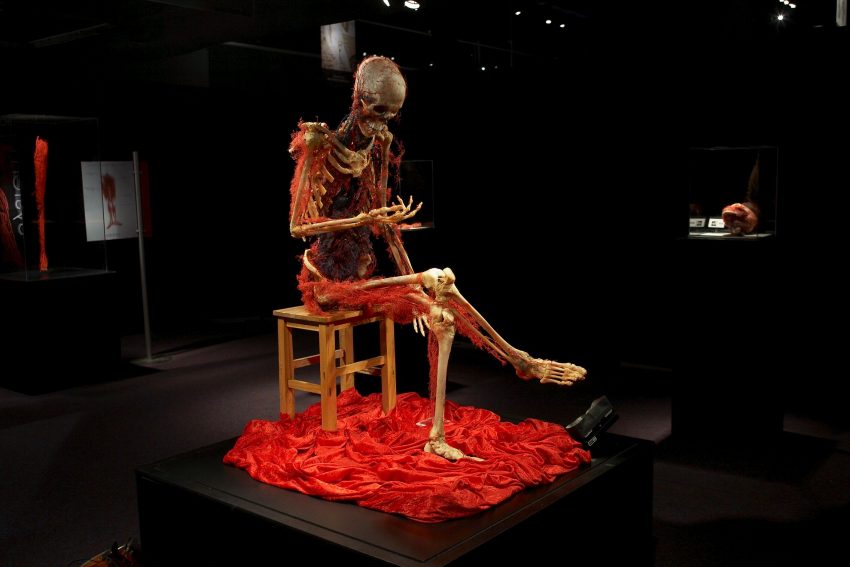 Family-friendly Programs
Central and Eastern Europe's first interactive scientific playground and entertainment center offers something extra to complete gradual education of natural sciences while teaching all age groups in an informal and experience-centered way. From little children to students, young adults and people over the age of 50, CSOPA addresses everyone who is eager to discover new things or refresh forgotten memories regarding science-related facts.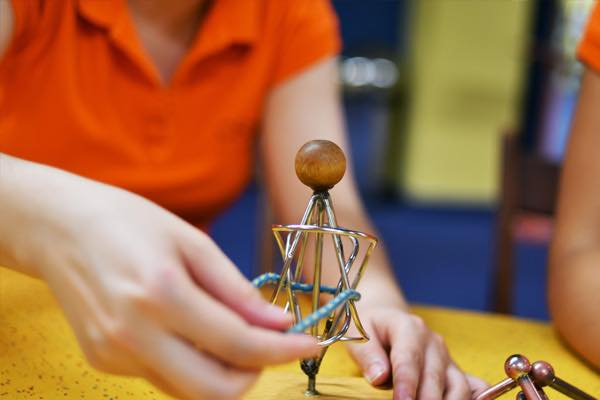 Have you ever been to one of Budapest's most beloved interactive family playgrounds? The miniature world, designed for kids between age 3 and 12, gives its little visitors the chance to transform into adults for a few hours, playing the role of a postman, a shop clerk, a florist, or even a world famous celebrity. What's more, MiniPolisz tries to educates children, who can learn about important things like recycling through playing. It is open at the weekends, and between every Wednesday and Sunday from 16 September.
Would you like to wander away from the stressful weekdays and experience something completely different? Visit Budapest's outstanding and Europe-wide unique, 3-storey VR theme park where not even the world of Anubis or the era of Dinosaurs are off limits. If you pick "Family Adventures", you can expect 1.5 hours of excitement and fun complete with a virtual roller-coaster ride and time travelling.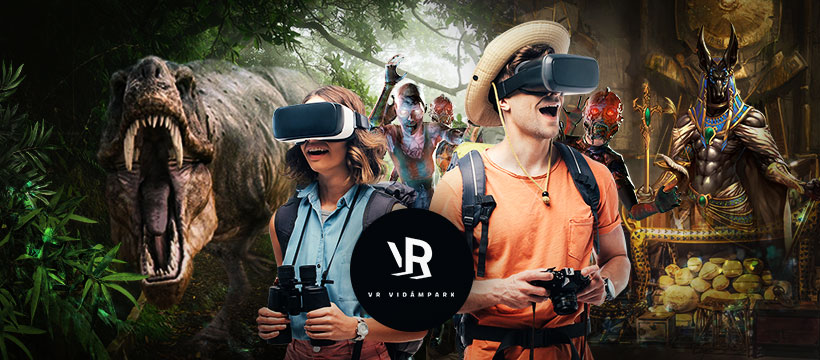 Date Ideas
Many of us have only seen mini golf on TV before, so how about finally trying it? Where else than in the capital city's most exclusive mini golf centre, INDOOR, where an incredible, never-before-seen golf-journey is ahead of you. The place is going to blow your mind with 3D blacklight, 3 spectacular worlds (horror room, space, magical forest) and instalicious selfie spots. Do not forget to book an appointment!
Who cares about the rain and the wind when one can sit in a comfy cinema chair while the delicious smell of popcorn lingers in the air? It is a winning combination perfect for gloomy autumn days. In September, you and your significant other (or friend) could pick Russel Crowe's exciting new thriller, Unhinged or a romantic book adaptation, After We Collided, among other options. Death on the Nile, starring Gal Gadot, is also worth considering. Premiere: 22 October.
Discover Mátyás Hill
Beyond Budapest's themed city walks have a very special place in our hearts since they keep inspiring us to look beyond buildings and discover something magical in every street and corner. Their newest organized tour invites nature lovers to Mátyás Hill, offering a peak into more than just the everydays of a forest. Go recharge your batteries and enjoy the beauty of autumn in the fresh air! Can you imagine a better thing to do on a sunny day?
There is no successful relationship without sacrifices, so even if only one of you seems interested in attending an oldtimer show, give this one a try.  The event, organized between 9 and 11 October will take place at the Hungarian Railway Museum, won't come without surprises: as an exciting new addition, USA Oldtimer car exhibition will also be part of the otherwise colourful program schedule.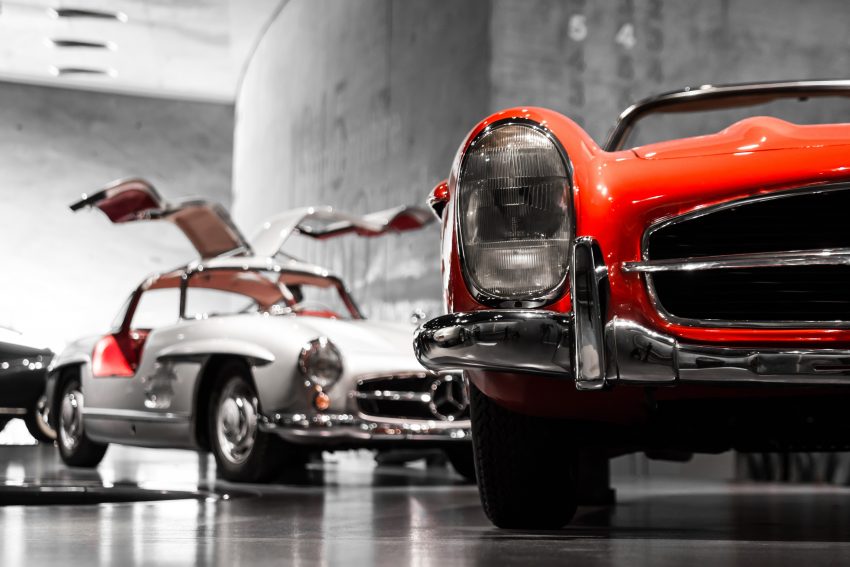 Art, Cultural and Film Festivals
As Hungary's one and only event series that brings together galleries, museums and ateliers, Budapest Art Week surprises us with 10 days of workshops, panel talks, movie screenings and "all that's visual arts". Their goal is to introduce the representatives of Hungarian modern and contemporary art to visitors and draw some well-deserved attention to their artistic work. Date: 16-25 October.

Temporarily world literature moves its headquarters to Budapest. PesText Festival, organized from 22 to 26 September, promises a few days of laid-back intellectualism, great conversations, mental adventures through literature, and exciting art programs. As for now, the complete schedule has not been published yet. For details, follow the even't official Facebook-page.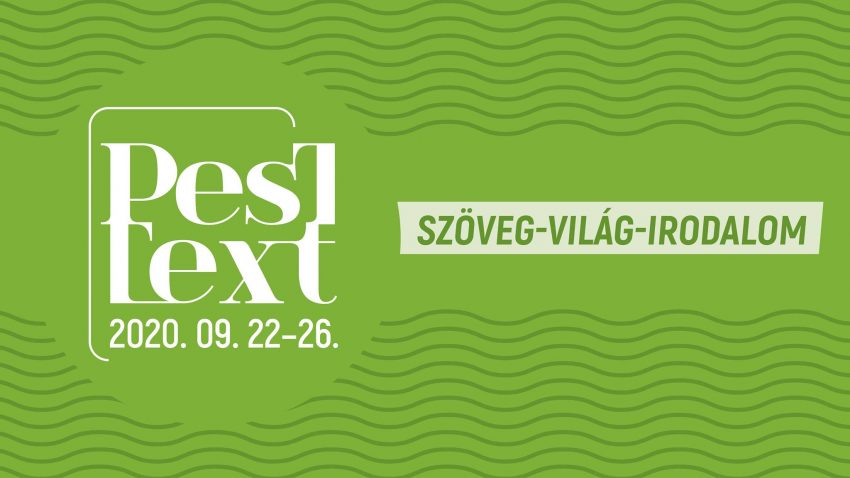 Unfortunately this year we had to erase plenty of events from our imaginary calendar but luckily Budapest Design Week was not one of them. There is a twist, though: this year's programs – studio tours included – will move to a virtual space so that none of us has to worry about catching COVID-19. To make it all possible, BDW has developed online projects and a new program structure which will make a debut on 1 October.

Contemporary music and theatre premieres, popular music, jazz, dance and visual arts: the line-up of events in a nutshell. This year's CAFe Art Festival, held between 9 ad 25 October, offers a wide array of options to choose from, highlighting "the art of our times" in the Hungarian capital city during its almost 17-day run. Some of the main locations are Müpa Budapest, Liszt Academy, Budapest Music Center, Akvárium Klub and A38. Curious much? All details are available on CAFe's website!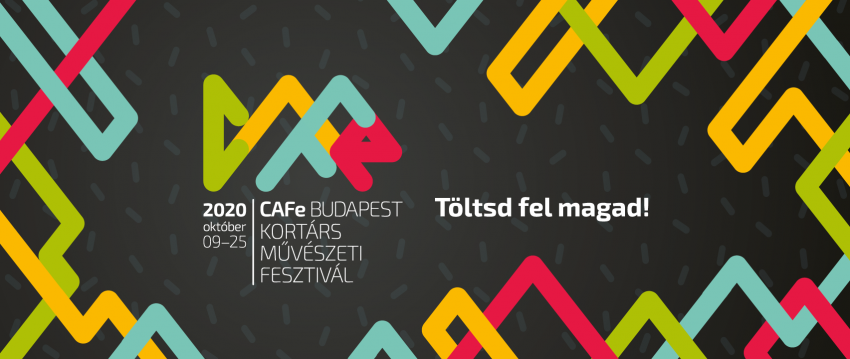 When it comes to cinematology, there is no such thing as "borders". The situation is somewhat different regarding the language barrier, but not even that has to ruin the experience. Switzerland, Germany and Austria are lucky enough to share a mother-tongue, and Austrian cultural forum Goethe Institut decided to turn it to its good advantage. Between 1-8 October, a handful of new German, Swiss and Austrian films are to be screened, not only in Budapest (Művész mozi) but also in Debrecen, Szeged and Pécs.
The always colourful and bustling Bartók Béla út is like a superhero that transforms to a more advanced version of itself from time to time. It is not just any road: the area between Gellért tér and Lake Feneketlen is full of artistic energies all year round, but it will be given an autumn boost thanks to workshops, sport events, concerts and creative activities organized on 25 and 26 September. The area's diverse gastronomic palette also makes Bartók Béla Boulevard worth a visit.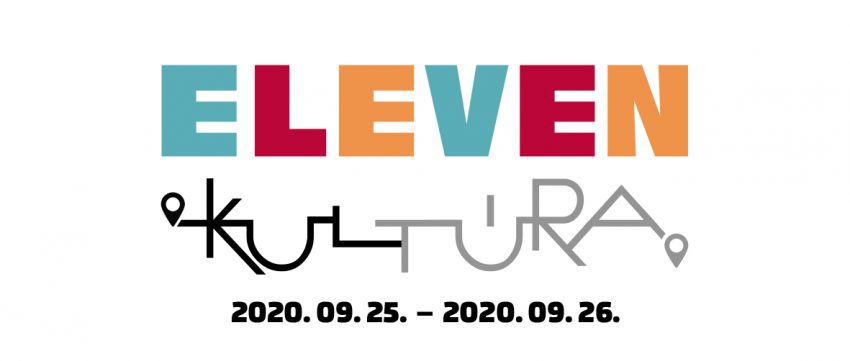 Virtual Exhibitions
You can't leave the house? No problem! Skanzen welcomes you at a virtual exhibition hall where you can walk around at your own pace while enjoying the comfort of your home. Get to know more about our colourful culture, and look at photos of everyday life taken during and after the Great War. The website was designed for both Hungarians and English-speakers.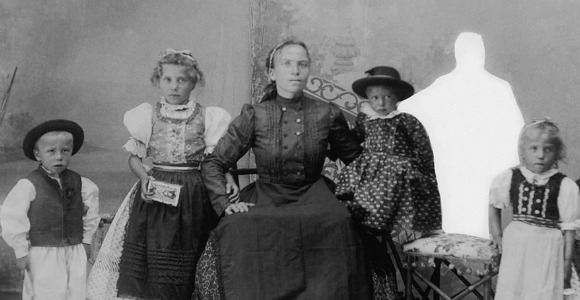 Variations on Realism – From Munkácsy to Mednyánszky
Hungarian National Gallery's permanent exhibition is now available online. The virtual showcase focuses on the art of late Mihály Munkácsy, one of Hungary's most renowned artists, and explores the changes that took place in the depiction of reality. Don't be surprised if the virtual tour makes you want to visit the exhibiton in person too. It is actually possible! Click here to start the tour and do not forget: visual art knows no language barriers. (Here's a little background info in English.)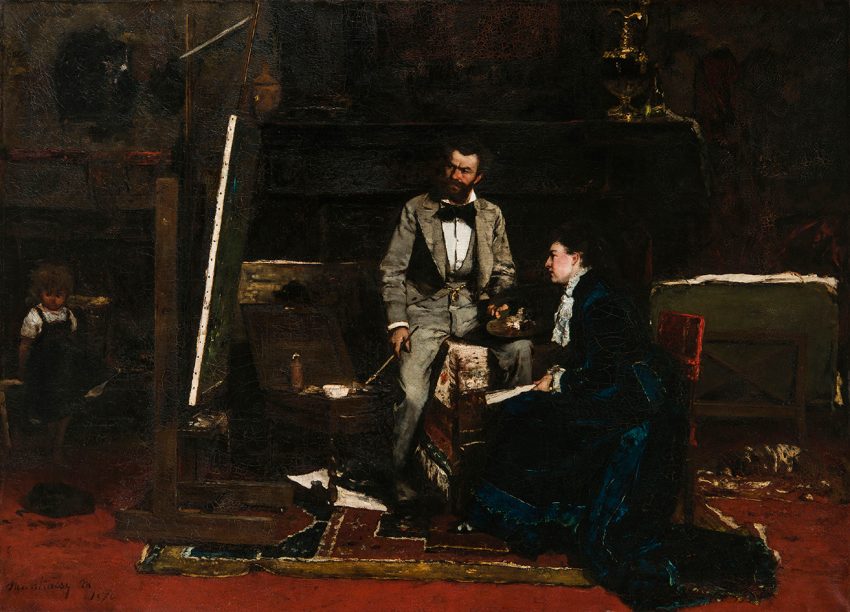 Art in Hungary 1600-1800
The Museum of Fine Arts has also stepped up its game: the not yet complete permanent exhibition of baroque art can be viewed on the museum's second floor, AND online! Here's what you'll be able to see: the art of historical Hungary and its Central European connections – monastic pictures, portraits evoking the milieu of baroque aristocratic castles, epitaphs, and many more from the late sixteenth century to 1800. Find additional information here!