Don't tone down your style this year no matter what! Spring is all about transformation and new beginnings, so are you ready to make a bold move? Feel free to mix and match colours, fabrics and patterns.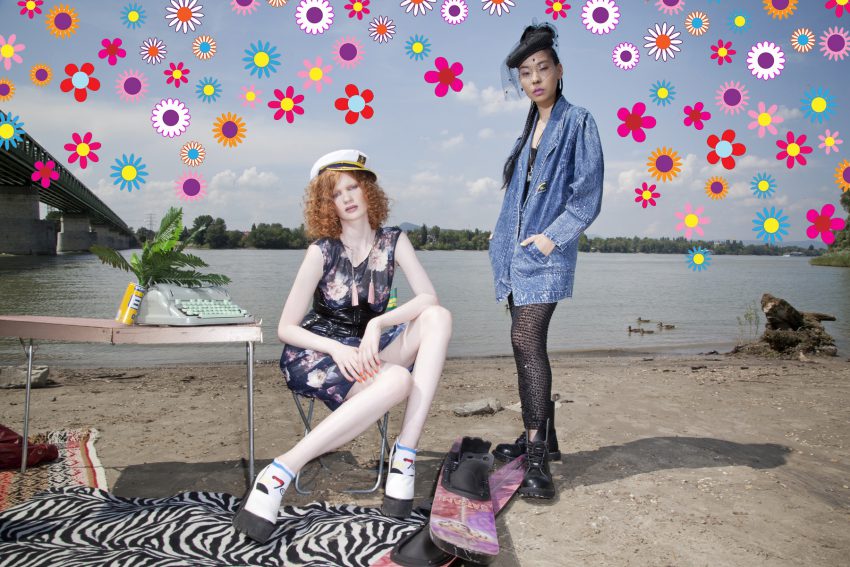 Stripes with florals? Why not?! Leather with cotton, metallic with lace? Hell, yeah! Combining characteristic pieces to create something new and extraordinary is what makes fashion exciting. Get inspired, and spice up your original look sampling from the best vintage and new designs.
Szputnyik Shop is a fashion concept born as the mixture of old and new, romantic vintage, and provocative modern styles. Its two Budapest stores are astonishingly unusual spots in the Hungarian fashion field, where everyone can easily find the clothes most fitting to their character and style. With an already wide selection of the newest small-scale designer items and the best quality selected vintage clothing and accessories, Szputnyik shop is the most epic destination for fashion-enthusiasts who come to visit Budapest. Especially when someone is looking for the best, most unique pieces, and world famous sustainable brands such as Fjallraven bags, TOMS, PAEZ or Dr.Martens shoes.
Visit their stores or shop online, and let self-expressing break through the walls of reality. Style-wise something much more exciting is waiting for you on the other side.
Szputnyik shop (1074 Budapest, Dohány utca 20.) /Mon-Sat: 10 AM – 8 PM, Sun: 10 AM – 6 PM
Szputnyik shop – K22 (1062 Budapest, Király u. 22. /Káldy u. 1.) Mon-Sat: 11 AM – 9 PM Sun: 11 AM – 7 PM