We don't know about you, but when it comes to a jazz club, we picture a smoky bar dimly lit by old-fashioned lamps that create magical vibes. Just like in the movies, in our vision the piano man is moving to the rhythm of the music, side to side.
Fuelled by these thoughts, we scheduled a visit to the capital city's popular live music venue, Budapest Jazz Club, only to find out that there's much more to it than what meets the eye. Located in the heart of the city, easily approachable by tram line 4-6, the beautiful Hollán Ernő utca club evokes nostalgia. After entering, we found ourselves at the bar area, looking like the perfect spot for sitting back, listening to great music, and sipping a nice drink.
As we arrived hungry for some good food, my companion and I headed to the reimagined bistro (it is halfway between a restaurant and a bistro, but provides bistro quality). Then we took a look at the current menu which is to be changed in the middle of April. We found out that the signature meals will stay, but exciting new additions (goulash soup and a few vegan options included) and culinary twists can be expected.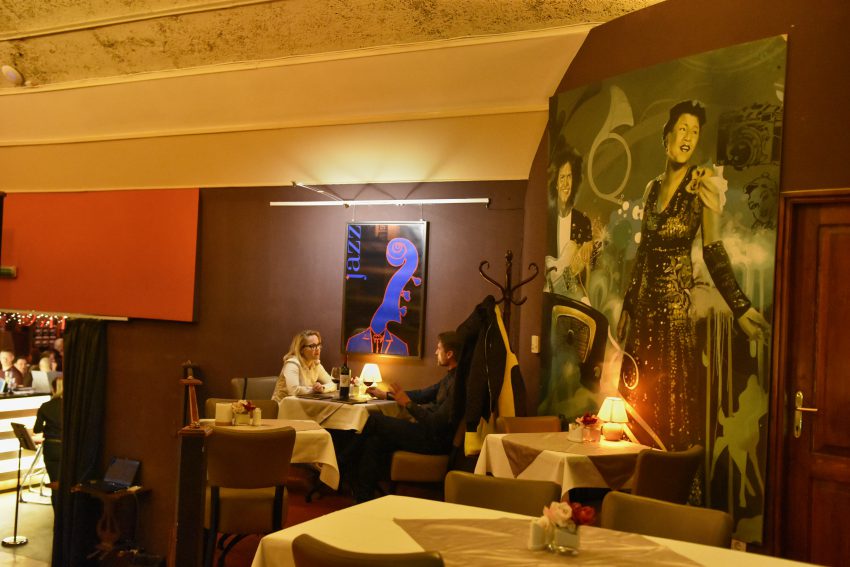 Delicious, hearty, fresh
The bistro's laid-back atmosphere and the relaxing jazz melodies in the background reminded us to the above mentioned vision. About the music: when concerts start in the concert hall, the bistro's guests can enjoy it at their tables through the loudspeakers, sitting right next to a piano mounted on the wall, or in the gallery area which is easy to find thanks to the piano key staircase leading up to it. We picked a rather cosy spot downstairs, and among the tasty-sounding vegetarian and meaty (wild game too) dishes we opted for a bowl of hot soup as a starter.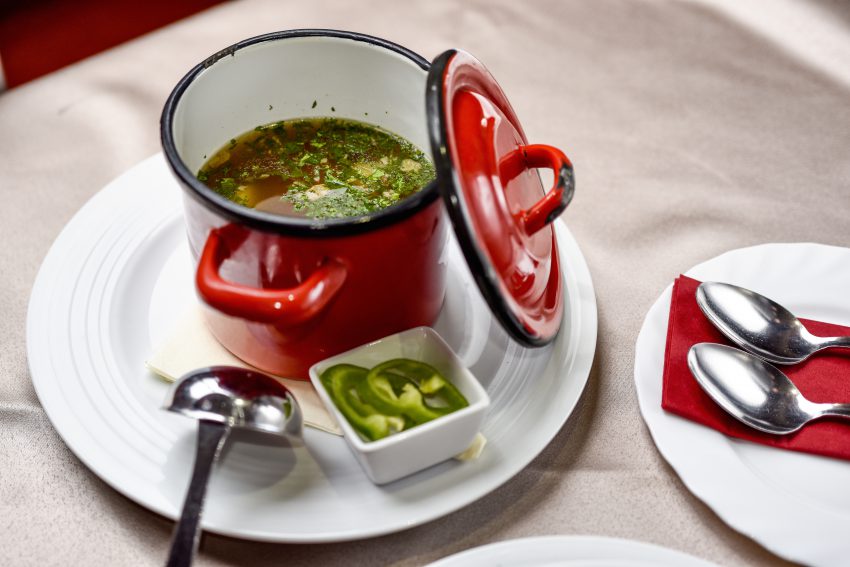 First, the tourist-favourite three meat (pheasant, beef and pork), soup a'la Csiccsi pot caught our attention that is a soup specialty slow-cooked for hours. Knowing that, we weren't surprised it was an intensive flavour experience; the soup's full, rich taste and texture (meat, vegetables, pasta, and a pinch of nutmeg) made us nod contently as a sign of appreciation. Presentation deserves an extra point: the soup was served in a lovely red pot, accompanied by hot paprika slices in a separate plate. The light pumpkin cream soup with roasted pumpkin seeds was also on point; according to my companion, this vibrantly colourful meal is definitely worth a taste.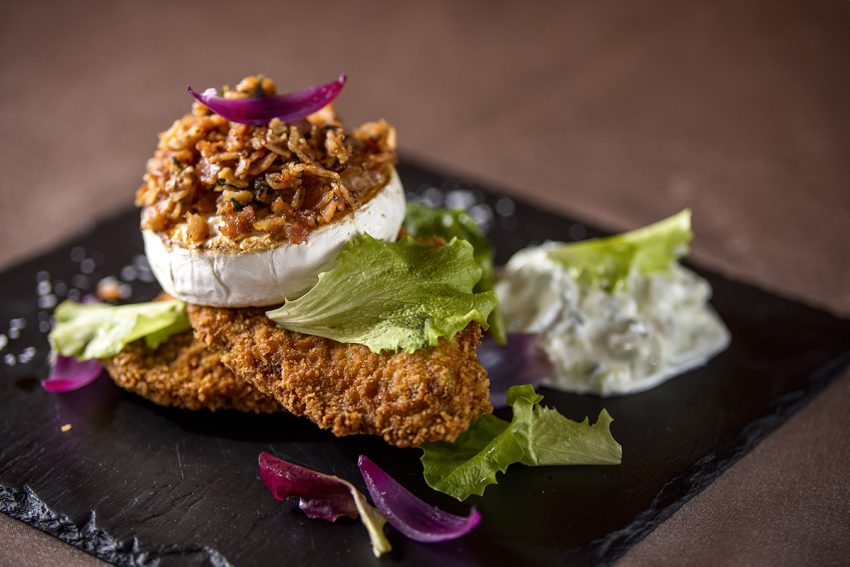 The next stop of our mouth-watering feast was a game specialty, breaded pheasant, stylishly served on a flat black stone plate with sour cream-cucumber salad, and camembert cheese with fried bacon flakes on top. Mark our words, it was crispy and insanely delicious. Side note: Budapest Jazz Club's kitchen, led by László Bódi, puts a great emphasis on game meat, especially that of the large long-tailed game bird's which is always featured in some shape or form on the ever-changing daily menu (it consists of two courses), available from 11.30 AM to 3.30 PM every weekday. Completed with a limited bistro menu, it's 100% sure you'll find the lunch of your dreams.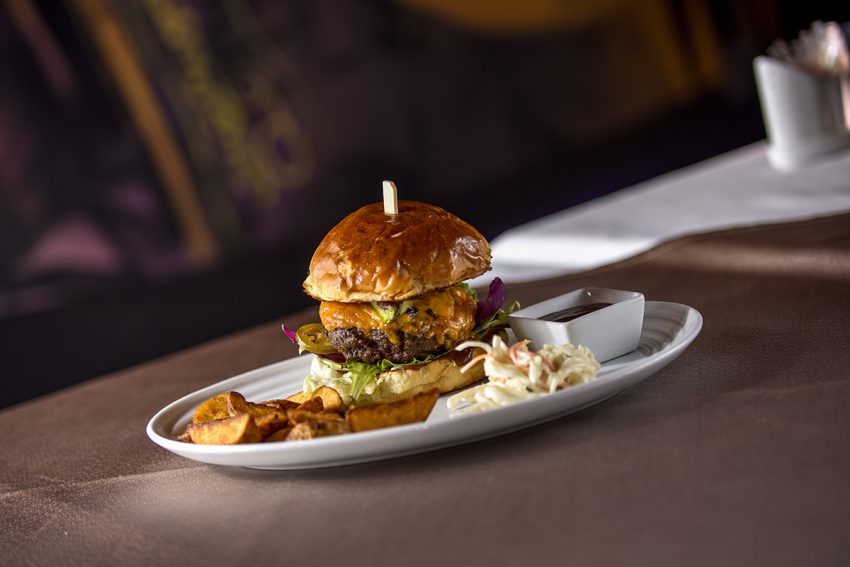 Last but not least, the bistro's BBQ burger landed on our table. We haven't mentioned yet, but Budapest Jazz Club's every single meal is prepared freshly on the spot from scratch; so is the special BBQ sauce and the beef patty. The BBQ burger itself is a really hearty meal, not only because it is stuffed with grilled avocado, jalapeno, cheddar cheese, red onion jam and the usual hamburger ingredients (lettuce, tomato, and cucumber), but also because they serve it with coleslaw salad and crunchy fries.
Beware, because the charm of Budapest Jazz Club can seize you before you blink twice; you will find yourself not willing to just stand up and leave. Or at least, we found ourselves in that situation. Finally, after a few hours we ended our evening on a great note, with two delicious cocktails.
1136 Budapest, Holán Ernő utca 7.
Photos: Krisztina Németh