When it comes to exploring a country's gastronomy, it is essential to experiment with national liquors too. Pálinka – also known as the "Hungarian spirit" – is our distilled pride and joy, an alcoholic beverage worth introducing to your sensory organs.
We are very delighted to see that slowly but surely the local gastro-cultural scene is developing. One of the newest examples is Pálinka Museum Budapest, a venue worth your precious time. The Király utca museum elevates pálinka's game to the next level. Its founders are dedicated to spread the word: the Hungarian fruit brandy deserves a spot among the world's best alcoholic drinks. With an assortment of the country's best quality hard liquors, the newest addition to the Party District handles you a guide on how to lose your pálinka virginity. But only after a proper introduction, an approximately 30-minute long, educating, interactive exhibition dedicated to the mighty spirit.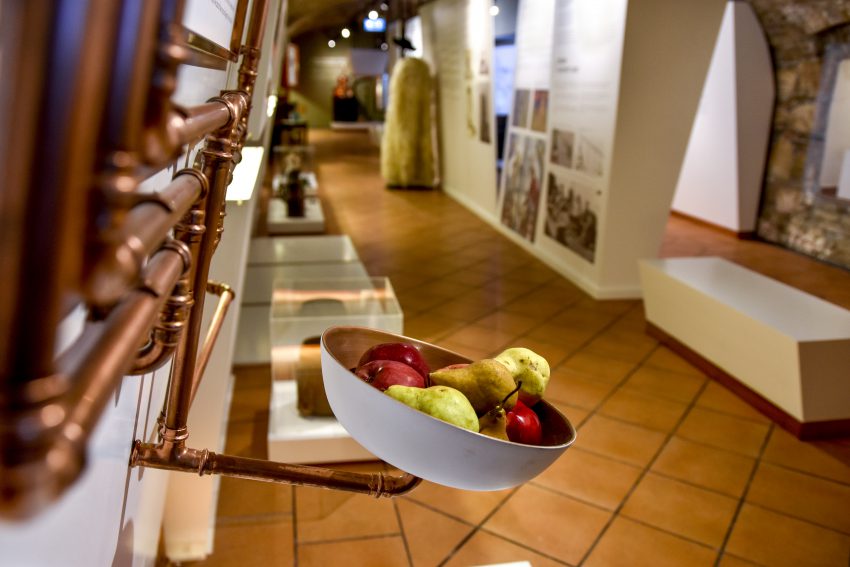 We stopped by Pálinka Museum Budapest on a February afternoon, determined to learn, and well, have fun. After entering the hall resembling a wine cellar thanks to the stone wall texture, we caught sight of the harmonious combination of traditional and modern: a bar area with a clean design, and old, nicely decorated pálinka bottles showcased behind glass panes. If pálinka was a religion, this venue would be a great sanctuary.
Complete with an exhibition hall, it places much emphasis on creating a satisfying emotional experience. Before walking a few steps towards the museum's heart, my companion and I sat down near the bar and clinked our liquor glasses; we drank quince tonic, a creative cocktail with toned down alcoholicity, destined to attract people who are just getting to know pálinka.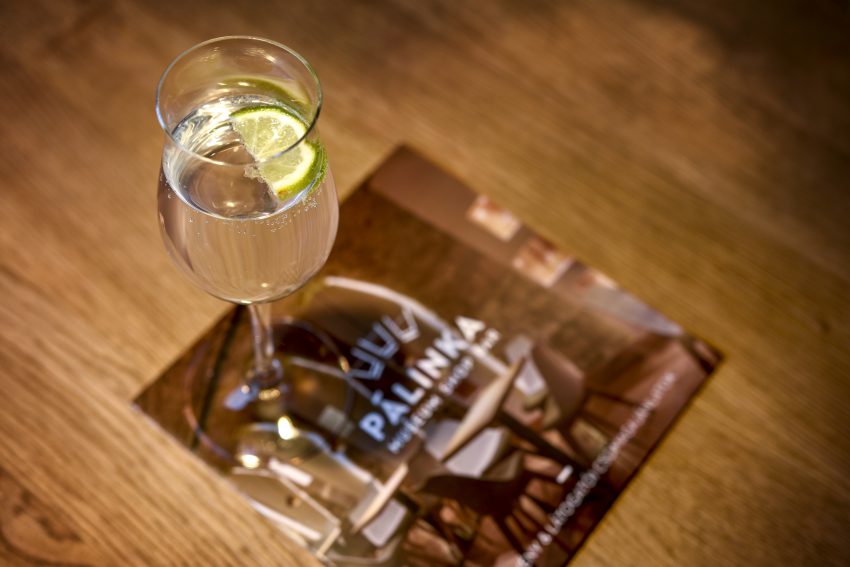 Don't Keep Off the Grass
Ready to learn more about how the Hungarian fruit brandy is made, how it is supposed to be drunk, and what its specialty factors are, we headed to the exhibition hall through the gift shop that has quite an impressive list of products. There's trendy fashion merchandise (shirts, pullovers and gym bags), magnets, foie gras, and of course, pálinka, just to mention a few of our favourite items. We made our first stop in front of an interactive map which we could control with our feet. Depending on where we stood, different milestones of pálinka history showed up on the screen.
It wasn't the only digital tool that we could try: another pretty cool interactive "game" (our actual favourite) was the one that guides you through the phases of pálinka-making. At the end of the fun process there is a prize: a glass of fruit spirit, in theory our own pálinka. Another thing we can't pass by without mentioning is the museum's "don't keep off the grass" rule; it means the exhibited items can be touched and/or tried on, and it isn't forbidden to take photos either.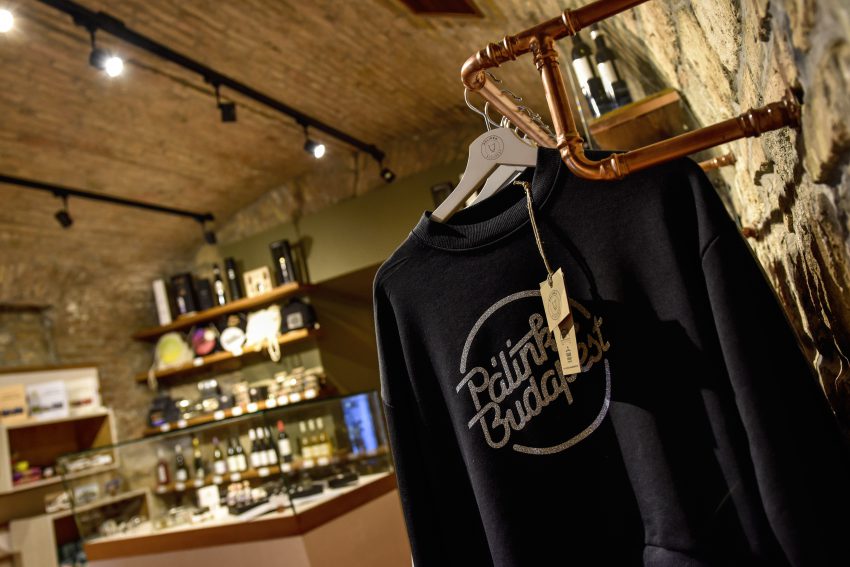 Back to the Bar
Once we returned to the bar area, we found out that there are two available tasting packages offered by the museum; 3×2 cl, or 5×2 cl of your chosen flavours, and it means actually plenty of options. On request, they are served with mangalitza ham, foie gras, rustic cold bites and cheese scone, food and flavours that go well with the Hungarian spirit. Our sensory examination started with Gyulai Pálinka Manufacture's wild cherry pálinka enhanced with clear marzipan notes. Then we tasted Bestillo Pálinka's 40 degree specialty, red Williams pear, and last but not least, Zamárdi-based Zimek Pálinka Manufaktúra's raspberry distillate.
Three different brands, three different flavours, three different stories. Their uniqueness lies in multiple factors; other than the fruit itself, the harvesting territory, age, technology, and the special touch added by each manufacturer all influences the final product. And for this reason, plus the playful way of getting to learn about pálinka, it is impossible not to find at least one brand or flavour to fancy and say: wow, I really love it!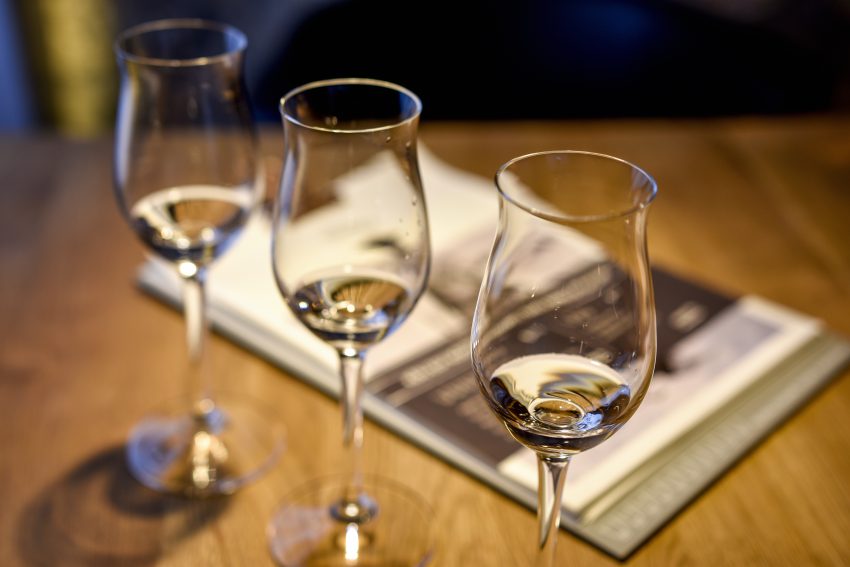 1061 Budapest, Király utca 20.
Photos: Németh Kriszti (Egy jó kép rólad)