Are there any women in your life who truly inspire you? If your answer is yes, don't forget to surprise them with something thoughtful for International Women's Day! Check out our top gift picks.
In ethical buying, Lush is always looking for ways to promote equal treatment of gender. Their re-wrap is a female-owned non-profit crafting sustainable and reusable items (knot-wraps, for instance), and they are cooperating with the Ojaba Women's Shea Cooperative that provides women with a source of income all year long. Through Lush's natural, handmade (and cruelty free!) products, you'll experience even more benefits. This women's day, surprise yourself, or the ladies you look up to with the More Tea and Sympathy bath bomb (green tea absolute, bergamot and neroli oils brimming with comfort), or experiment with the heavenly moisturizer, the Rose Jam Bubbleroon (rose oil, rose absolute and shea butter) perfect for soothing dry, sensitive skin. Our personal favourite is a lovely looking creamy bar, the raspberry milkshake soap.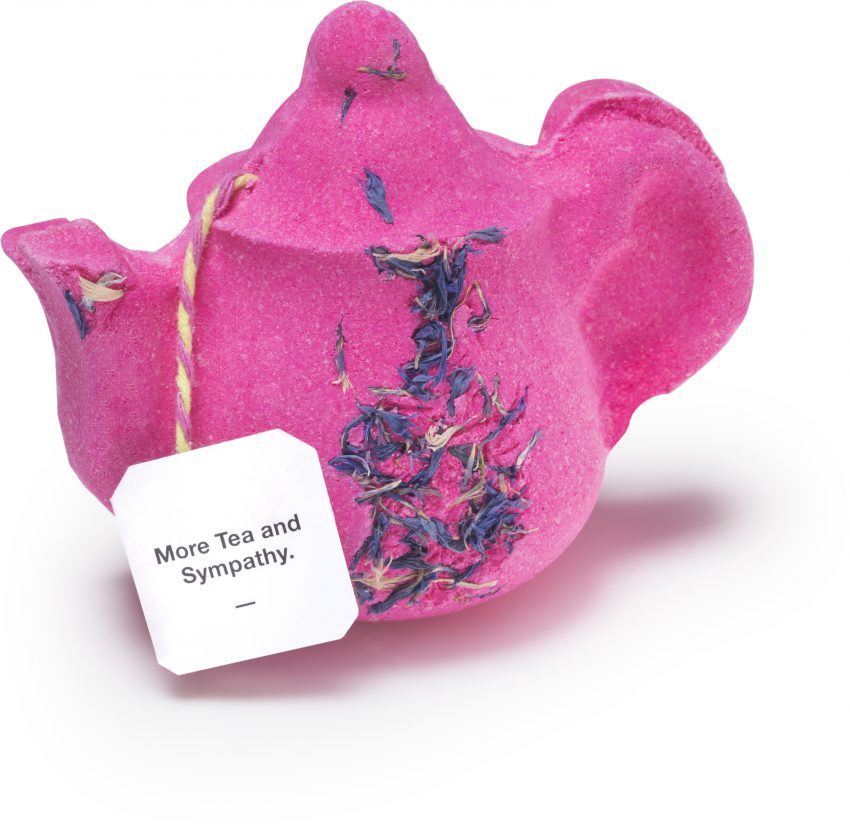 Without sending the message 'dear, it's time you learn to cook' to someone close to you, Mazel Tov's book of recipes is a great gift idea. First and foremost, it isn't a simple cookbook, it's the story of our beloved Mazel Tov, a peaceful island in the Jewish District where each mouthful is delicious. The restaurant's dishes that inspired the book itself are prepared with love and care, and mind you, those selected 'food prescriptions' are anything but ordinary. Who wouldn't like to perfection a meal they fell in love with at Mazel Tov? Who wouldn't want to take their cooking skills to the next level under the guidance of a successful restaurant? Available in English for 6 990 HUF, it's something we'd all love to have on the kitchen counter.
1072 Budapest, Akácfa u. 47.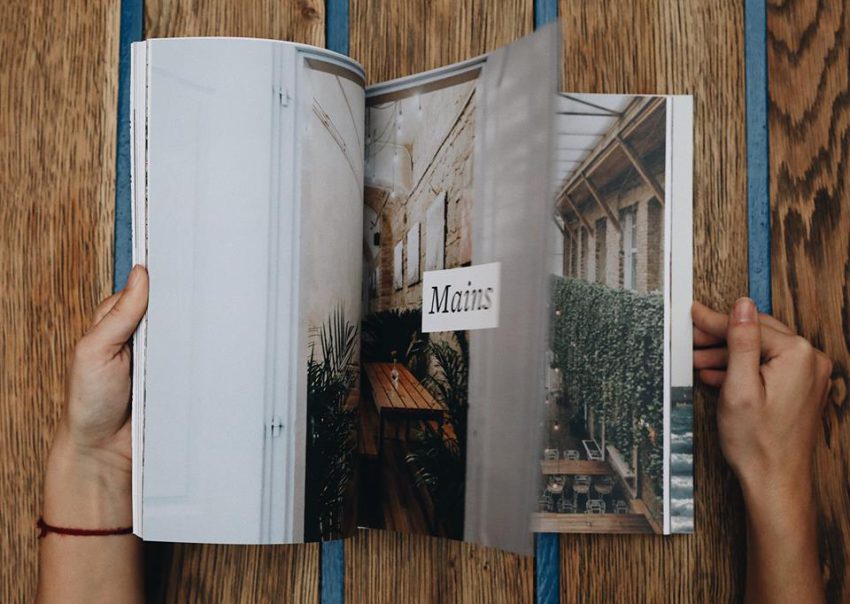 Spice up your cooking game with an unusual dining experience at Budapest Makery, a DIY Kitchen & Bar where guests cook their chosen meals from scratch. They get all the ingredients and tools necessary for the cooking process, recipe included, and it is up to their team work how it turns out. So, instead of waiting for the dinner to be served, they experience all the positive sides (no dishwashing!) of creating something together, in a fully equipped kitchen. The package deal for 2 people consists of one or two Do-It-Yourself meals based on request, with a bottle of wine, OR unlimited non-alcoholic beverages, draft beer, and wine. It's a truly unique date idea, perfect for mother-daughter pairs too. For further info, check out their website.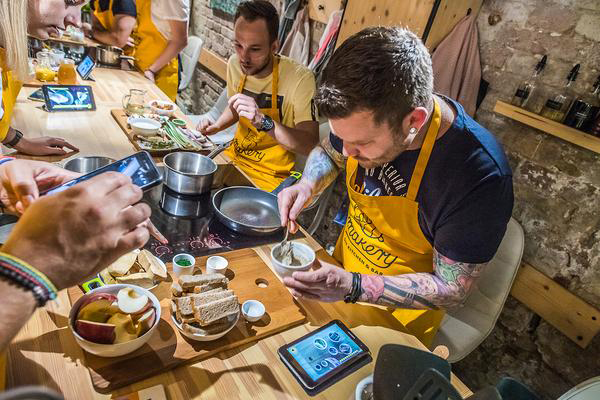 On 7 March, Clique Design Studio – a classic fashion showroom where customers and talented Hungarian designers can meet and talk face to face – creates what we believe is the perfect event for fashionistas and ladies who seek to express themselves through style. From 4 PM to 9 PM this charming store is to host an open day with welcome sparkling wine reception and super discounts on unique Alma Abonyi bags, DELACIER jewellery, Mandragora design's shoes, Kissmark dresses, and Anka fans. We've got one more reason to say that it's going to be an International Women's Day celebration to remember: from 6.30 PM to 8.30 PM singer-guitarist Adam Cseke will provide sensational live music entertainment. Sounds like a fun afternoon/evening, doesn't it?
1082 Budapest, Baross utca 47. II./7.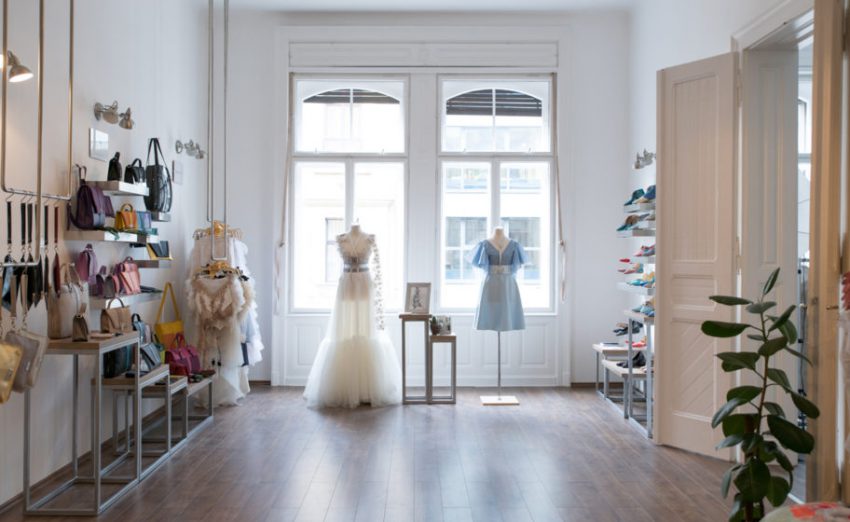 Even though there are plenty of awesome museums in the city centre, the one we suggest is a bit further from the hustle of bustle, but still worth leaving downtown Budapest for. A museum that puts a pampering delicacy on the pedestal: a gift soaked in the power of joy and delight called chocolate. Easily approachable by bus 31 from Örs vezér tere, the Chocolate Museum is a one of a kind "palace" for everyone with a sweet tooth. You'll find yourself at a gorgeous looking building, the brick version of gingerbread house where friendly hosts will guide you through the history of chocolate making, and teach you some fun and interesting facts while also letting you taste delicious chocolate pieces. Before your visit, fix an appointment. (+36 30 822 1881)
1162 Budapest, Bekecs utca 22.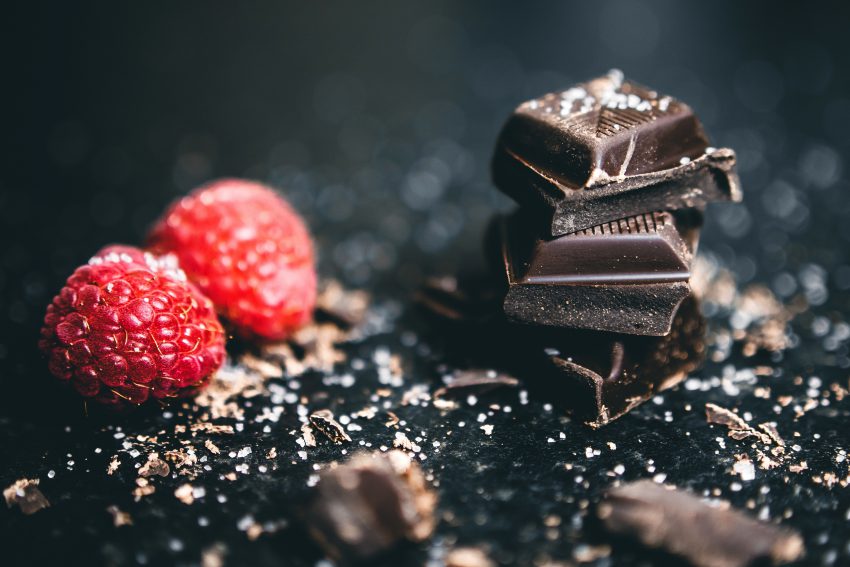 We love a good natural cosmetic brand as well as skin care products created in the spirit of ethical values. The search may take a while, but there is a "Mr. Right" for everyone. When nothing else is good enough to cure your blemishes or bring your dry-as-the-desert skin back to life, Magister Products comes to the rescue. Its soothing and hydrating face and body creams, hair products and soaps are miraculous tools which shouldn't be missing from anyone's bathroom shelves. We highly recommend you visiting their store at Lurdy ház shopping mall, where you can ask for advice on the specific products your skin (or hair) needs. If you can't bring them home because of travel regulations, just order them online, because Magister ships abroad.
1097 Budapest, Könyves Kálmán krt. 12-14.