Three members of Funzine, including native Budapesters and others who have lived here for some time share their favourite places to be and things to do in the city every month. In March, you can see the hints of Juca, Cinti and Orsi.
Juca's Hints
My favourite thing to do: CrossFit
Ever since I was little, doing sports has been part of my life. First I started to attend rhythmic gymnastics classes, which was followed by 8 years of hip-hop dancing, and later volleyball playing. As an adult, I tend to visit the local gym to lift weights and do some jogging, but I'm a great snowboard lover too. My newest favourites are the CrossFit classes in Life1 Fitness that I first attended a few months ago. During the classes a wide range of equipment is used to transform all of your body parts, which leaves you more energized than ever. What's more, a CrossFit class is also a community building program – I've already found a workout buddy!
My favourite place to be: Abszolút Pho
I'm a big fan of soups of all kinds, but the Vietnamese pho soup is the one I would die for. You could have already read about Funzine's top picks to eat pho soup, but I always like to discover the newest players of Vietnamese cuisine in Budapest. My ultimate go-to place, however, is the hidden gem of Kazinczy utca called Abszolút Pho. The staff is always super nice and helpful, while the dishes are 100% Asian. If the soups are not enough to warm you up, taste some of the 300 different types of pálinka, powered by Abszolút Pálinka.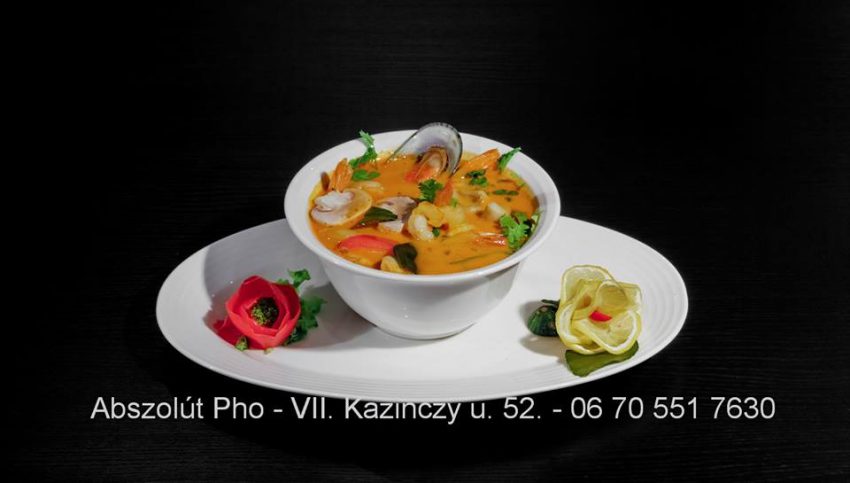 Cinti's Hints
My favourite place to be: Börze
Lately, my favourite place in Budapest has been Börze Restaurant and Café in Nádor utca. The beautiful interior design evokes the atmosphere of the grand cafés of 20th century Budapest, which is completed with one of a kind service and an astonishing selection of food and drinks. However, Börze is much more than a mere café or restaurant; it is also a delicatessen, a brunch and lunch place, and the venue you organize a romantic dinner or a wine-filled girls' night at. Visit Börze with your friends and family, together with your one and only, or alone, you'll be on cloud nine.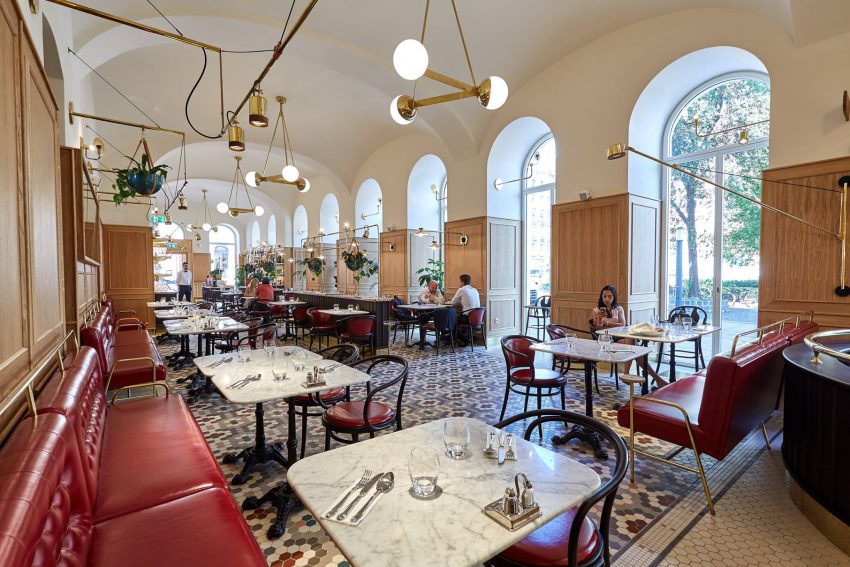 My favourite thing to do: Chill afternoon in District XIII
The spring is on the corner; the days are longer and you're not frozen to the bone when outside. At this time of the year, I can't wait to wear my light dresses and jackets, to take a long walk in a park, to eat ice cream, and to have a cup of coffee at an open-air terrace. To do all these things, together with my best friend we usually go to one of my favourite neighbourhoods, the area around Pozsonyi út and Szent István park. From time to time, we sit on a bench, daydreaming about how we'll bring our future kids here to play and how we'll stroll these streets with our husband when we're old. Or we just laugh out loud hearing the other's worst dating stories.
Orsi's Hints
My favourite thing to do: Walking tour
March is my favourite month. I rather walk in the bright spring sun than take a few stops with a crowded public transport vehicle. I'm always surprised how much Budapest changes day by day with the opening of cosy cafés and friendly outdoor venues. Even though I've lived in the capital for almost 15 years, I can still bump into a street or square I've never been before just to discover its every corner with great enthusiasm. As a birthday present from me to me, I decided to apply for one of Sétaműhely's thematic walking tours to learn more about the forgiven stories of Budapest.
My favourite place to be: Hokedli
Located close to Nagymező utca and Paulay Ede utca, the cosy Hokedli opened almost a year ago in the spring of 2018. Their food selection changes day by day but always consists of three types of soups and three different vegetable sauces, all prepared from seasonal ingredients. Hokedli will prove to vegetarians, meat lovers and gluten-free eaters alike that vegetable sauce can be finger lickin' good if you leave those bad high school memories behind. Creative flavour combinations at a friendly price – it's a definite must-eat.