The delivery market is blooming more than ever. It's your time to dial a number or hit up a website and get your favourite food delivered to your home!
Are you at home, dying for street food? Thanks to its home-delivery service, Attaboy's specialties are just two clicks away from you! Order anything your taste buds desire, from American classics to gourmet food creations including juicy hamburgers in soft and tender homemade buns, thin crust pizzas, tortillas, fresh salads and heavenly desserts. Attaboy's enthusiastic gastro-innovators surprise guests with tasty novelties from time to time; in December, for instance, a new low-carb hamburger will be added to the bistro's menu, much to the delight of everyone who is looking for shape-friendly street food alternatives. Find out more, follow Attaboy on Facebook!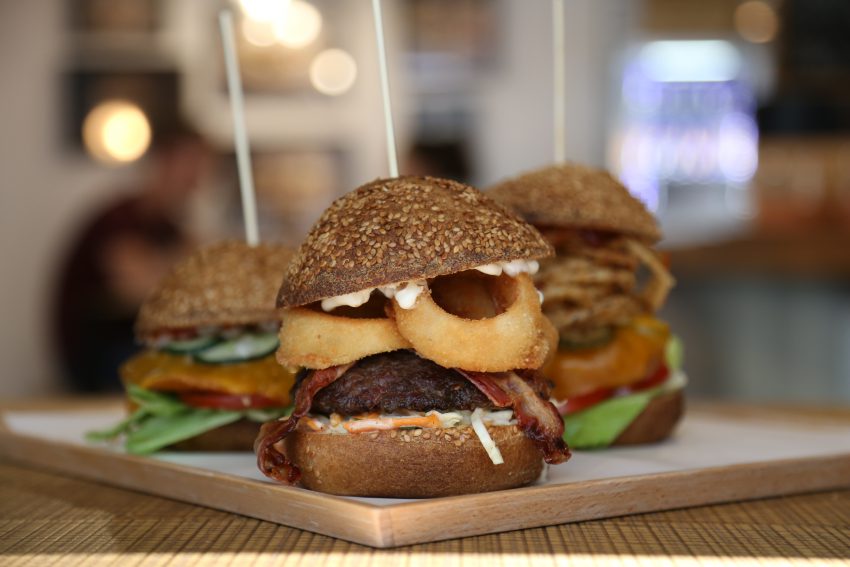 1075 Budapest, Síp utca 4.
There's no need to purchase an airplane ticket to taste Sicily's flavoursome eatables, in fact, if the mountain will not come to Italy, the country's authentic flavours will go to…your home! Located in the suburbs, La Cipolla Italian restaurant specializes at home delivery services. They use solely additive-free Italian ingredients, and it is in this spirit that all their delicious pastas, pizzas (request the whole-grain alternative for both!) and salads are prepared fresh from scratch when an order comes in. La Cipolla doesn't work with pre-made sauces either which means you can customize your order completely. The restaurant pays special attention to waste minimization in the kitchen, and they also pack meals in food containers made of environmentally friendly materials. Find out more about what districts the service covers on La Cipolla's website!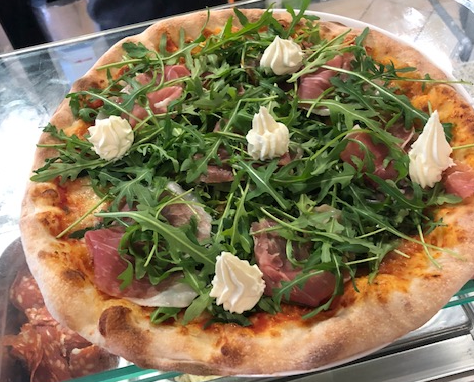 1134 Budapest, Dózsa György út 140.
Its elegant interior and cozy ambience makes Planet Sushi the perfect venue for a business lunch, a meeting with friends, and a romantic dinner with your significant other as well. The menu presents the best and most popular courses of Asian gastronomy, and there's no doubt you will find something delicious to consume, especially if you are a particularly big sushi fan. There is no impediment to enjoy planet Sushi's incredible flavours at home, all you have to do is order! The restaurant prepares everything fresh right after you place an order, no matter what you pick from the menu. Choose sushi or any other meal featured among the offers, and take a look at the special selection boxes, too!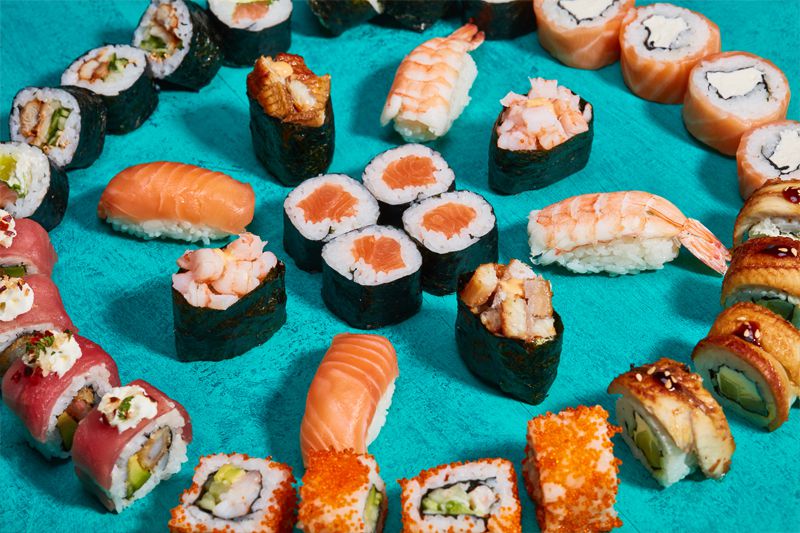 Juicy, hearty, delightful: how else could we describe the incomparable American flavour bombs brought to us by TGI Fridays?! The restaurant chain, known for its red-and-white striped logo and design, focuses on casual dining, and offers America's favourite authentic delicacies in the form of mouth-watering hamburgers, perfectly seasoned steak meals, Tex-mex specialties (incredible sandwiches), and salad and pasta dishes in the heart of the city. Everything on their menu tastes out of the ordinary, and is available only at TGI Fridays. Find them at two locations (Oktogon and WestEnd) or enjoy the advantages of home delivery, as the restaurant operates a delivery service in District V., VI., and VII.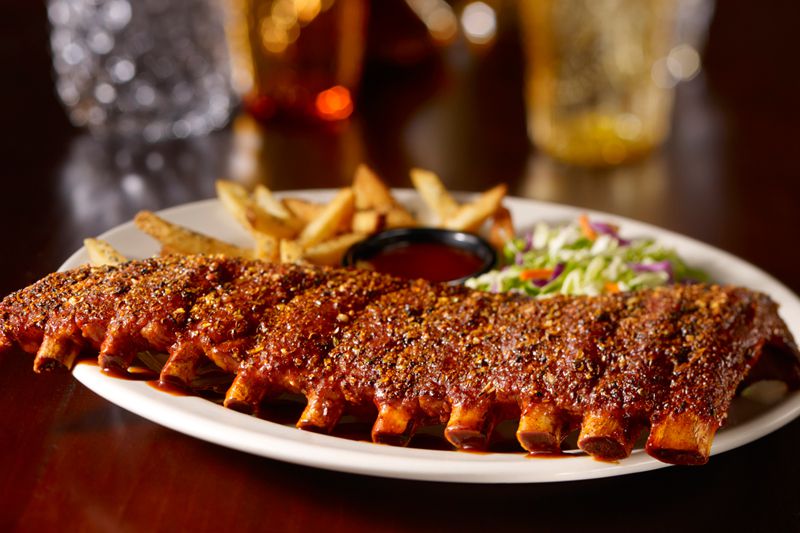 The city's favourite all you can eat restaurant, Trófea Grill is passing the "value for money test" with flying colours. They are simply unbeatable: guests can choose from more than 100 Hungarian meals including stuffed cabbage and pumpkin soup with fried pumpkin seeds, and international dishes at a reasonable (and fixed!) price, drinks included. It's a popular venue for year-end company parties, family occasions and friends gathering, but you can enjoy the individually prized, almost unlimited number of meal choices at home too in case you would prefer a delivery. One more hint for Christmas: surprise your loved ones with a gift card available at the restaurant and online!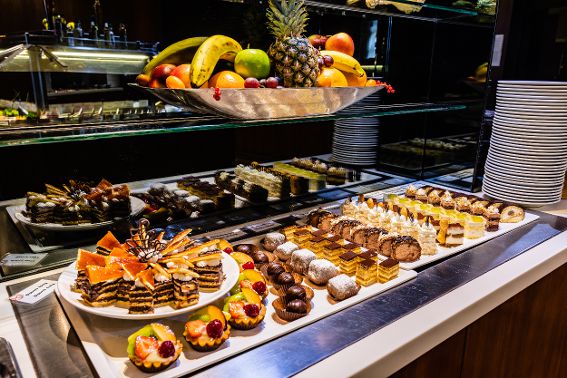 1061 Budapest, Király utca 30-32.
If Tűzhely's mouth-watering meals could talk, they would introduce themselves as dishes composed of fresh ingredients in perfect flavour harmony. The restaurant offers a laid-back bistro atmosphere with classic national flavours and the taste of nostalgia. Meals are prepared innovatively, but the set of instructions and the ingredients required are determined by traditional recipes. Tűzhely's rooftop terrace and its warm, homely interior are both inviting, as well as the great selection of quality Hungarian wines you'll find in the restaurant's repertoire. We could discuss the long list of reasons why we are regulars at Tűzhely, but nothing compares to a personal experience. Visit them or order from home! (Delivery: District XI., XXII., and Budaörs, Érd, Diósd).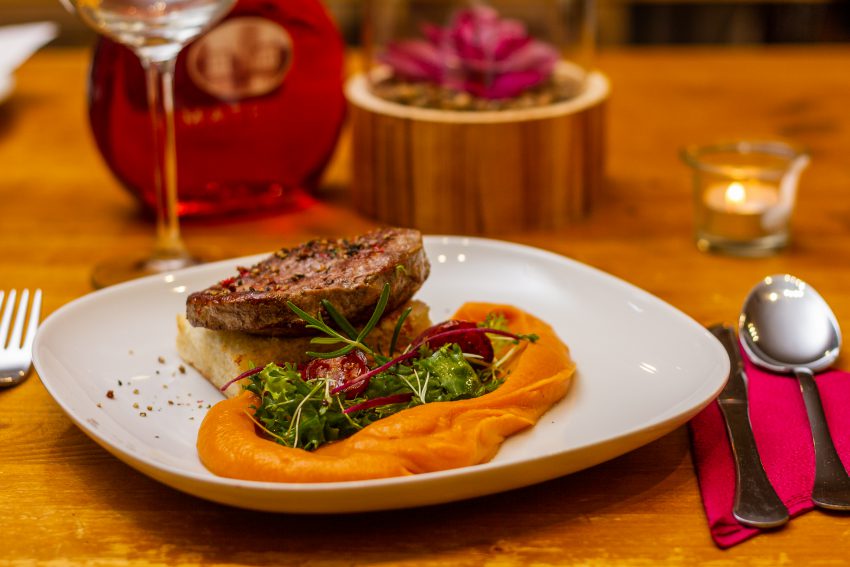 1112 Budapest, Balatoni út 143/a
Situated in popular Hajós utca, Gyros Kerkyra Greek Food Bar welcomes you from Monday to Saturday with one of the best gyros pita, sandwich, and platter in town. Along with the spicy chicken, you'll find Tzaziki (salted yogurt with cucumber pieces), Tirokafteri (spicy cheese dip), carrot salad, tomato and onion slices, and French fries on your plate. Besides gyros dishes, you can also taste Souvlaki, another popular Greek fast food that consists of small pieces of meat and vegetables grilled on a skewer. The best thing is that neither of these delicious offers cost a fortune, and home delivery is also available via Wolt.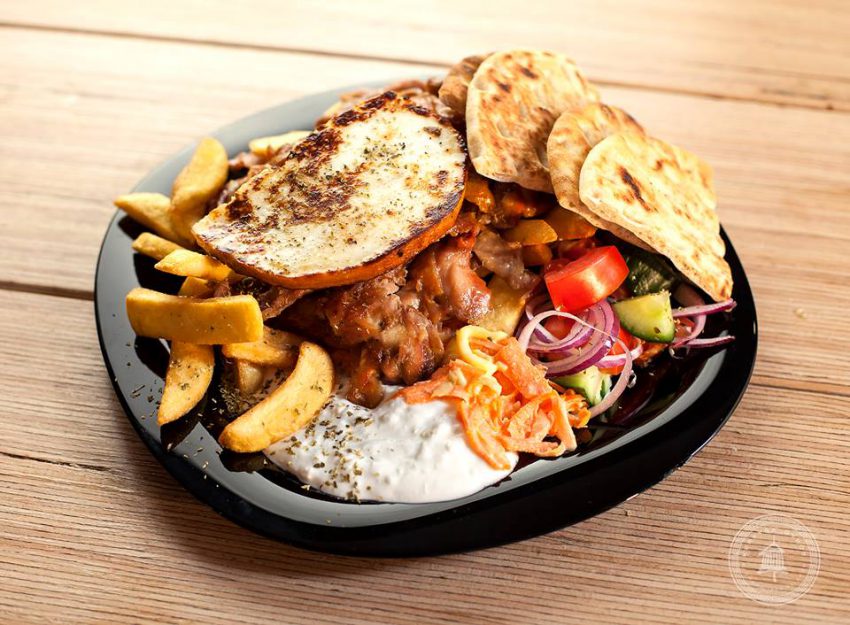 1065 Budapest Hajós u. 31.