Celebrate this New Year at Deák St. Kitchen in the heart of Budapest with a unique Studio 54 themed evening.
Say good-bye to 2018 in style and sparkling spirit and welcome the New Year with a special Studio 54 themed dinner experience at Deák St. Kitchen, located at The Ritz-Carlton, Budapest hotel.
The unrivalled Deák St. Kitchen serves a variety of Hungarian-inspired dishes, created using local seasonal ingredients, and freshly grilled meat & fish, alongside one of the city's finest selections of indigenous Hungarian wines and beers in a relaxed and atmospheric environment.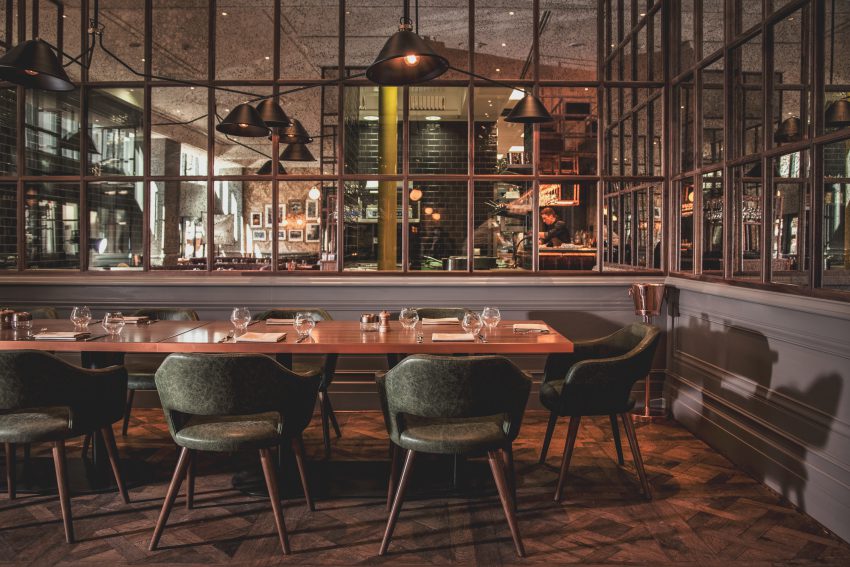 Celebrate this most special time of the year with a lavish five-course dinner crafted by the chefs of Deák St. Kitchen for this one night only from unique ingredients. Enjoy such exciting, tasteful dishes as the oak wood smoked trout, the deer tenderloin or the matcha tea & white chocolate mousse accompanied by soft, live jazz tunes.
There will be two seating options available for the evening; from 6 p.m., and from 9 p.m. The live jazz music will set you in the mood from 8 p.m. to 11 p.m. and from 11 p.m. the DJ will take the music over to evoke the fun spirit of the late 1970's, the peak of the disco music by playing the famous songs of the most renowned nightclub era.
New Year's Eve Five-course Dinner Menu (December 31)
Amuse Bouche:
Hand crafted from our Chef
Starter:
Foie gras au torchon
Homemade brioche, red grape compote, roasted macadam nut
or
Oak wood smoked trout
Cucumber & fennel foam, Osetra caviar, salicornia, citrus vinaigrette
Soup:
Cauliflower veloute
Cured sea scallops, bergamot
or
Mushroom consommé
Granny Smith apple, ginger, enoki & shiitake mushroom, coriander
3rd Course :
Hake fillet
Carrot puree, roasted yellow carrots, pistachio sponge
Main Course:
Deer tenderloin
Glazed chestnuts, kale
or
Guinea fowl supreme
Yellow & purple beets, caraway seed sauce
Dessert:
Matcha tea & white chocolate mousse
Spiced Griotte cherry, chocolate sable
Petit Fours:
Gourmet Mignardises from our Pastry Chef
The price of the five-course dinner is HUF 29 500 per person including a glass of welcome sparkling wine. Price is subject to 12% service charge.