No matter where you are going to spend the last day of the year, it's important to be surrounded by people you adore the most. In case you are still looking for a venue where you could dance the night away with your friends, you'll find a few recommendations below.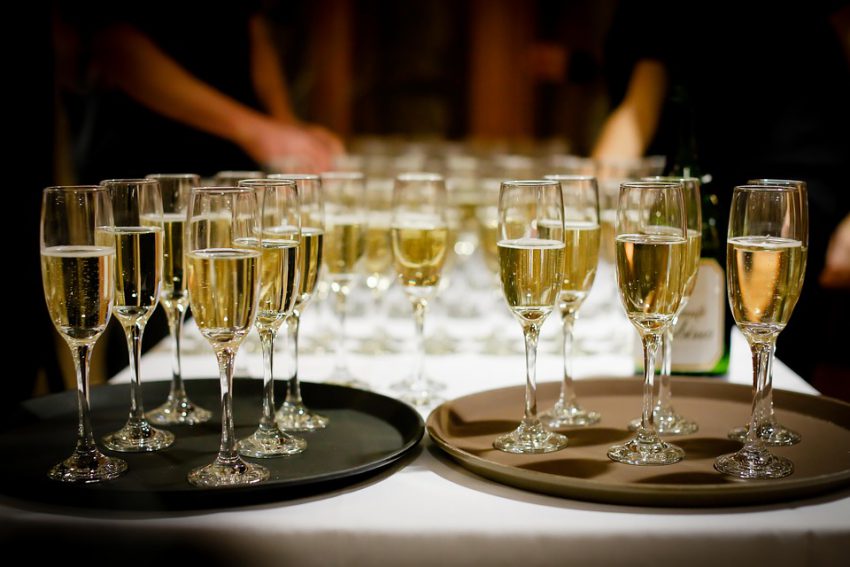 This year, Akvárium Klub is offering a real New Year's Eve Hollywood time travel experience. On 31 December, you're welcome to dance into 2019 at one of three thematic rooms offering a trip back into the glamorous 90s and 00s. It's also the occasion for Necc Party to celebrate its 5th anniversary with the "cheekiest" hits of the turn of the millennium. The KisHall will be reconfigured into a boulevard of Hollywood stars, coupled with iconic film music played at VOLT Lokál. Arrive early and take part in the retro raffle for valuable prizes, including festival passes to next year's Sziget! Tickets are available from 6,900 HUF.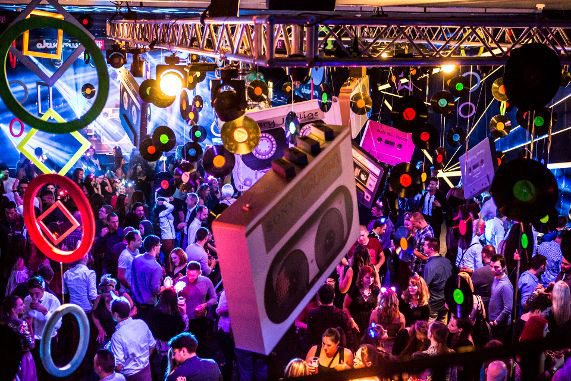 Be there at Anker't on 31 December when the end-of-year double dynamite of good cheer explodes, ignited by the hottest pop hits of the past decades. Say goodbye to the new year by looking back into the past through a wide array of pop anthems from the 80s and 90s, including the shiniest gems of music acts like Boney M and Modern Talking, or shake your body to the decadent rhythms of the old year's last and the new year's first Oops party, which will showcase the most popular R'n'B and dance songs of 2018. Early bird tickets are available for 1,500 HUF until 30 December.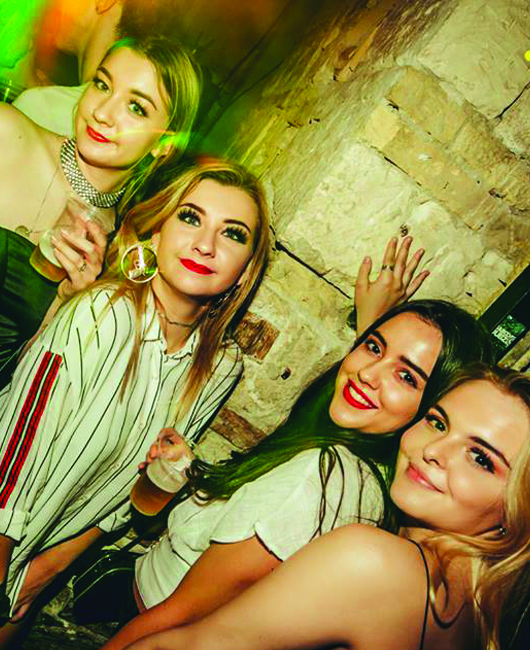 The cherry on top of Instant-Fogas' annual week-long end-of-year party series invites you for a monumental banger on 31 December, promising an unforgettable, unmissable, unimaginably crazy New Year's Eve party. For only 4,000 HUF in advance, you can set your foot into seven different locations (all inside Budapest's largest ruin bar complex), offering a variety of music genres to choose from, supplied by some of the city's most talented musicians, including Random Trip, DJ Jutasi, and Jumo Daddy. Say goodbye to 2018 with Szilveszter Fantastique and party till the first rays of the new rising sun appear!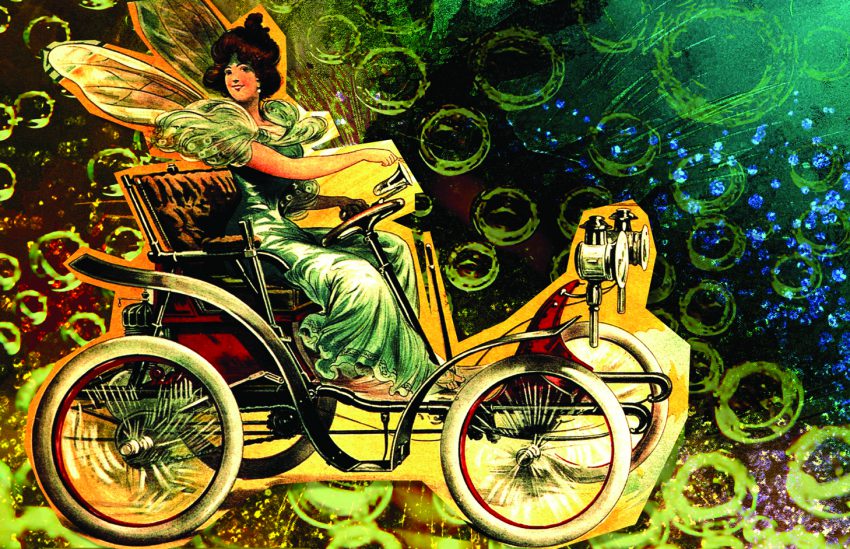 As the year comes to a close, it's time to reflect upon all the major things that happened in our life during the past 365 days. Ötkert, the hippest urban-club of Budapest invites you on 31 December to celebrate these life-changing moments, whatever they may be, in the company of your friends, dancing to the festive beats supplied by Ötkert resident DJs Pure Mr G, Havlik G, Lauer, Endy, and Jami on two dance floors. Tickets are available in advance for 9,000 HUF, which you can vouch for drinks at the bar in the value of 3,000 HUF. The doors open at 9.30 PM.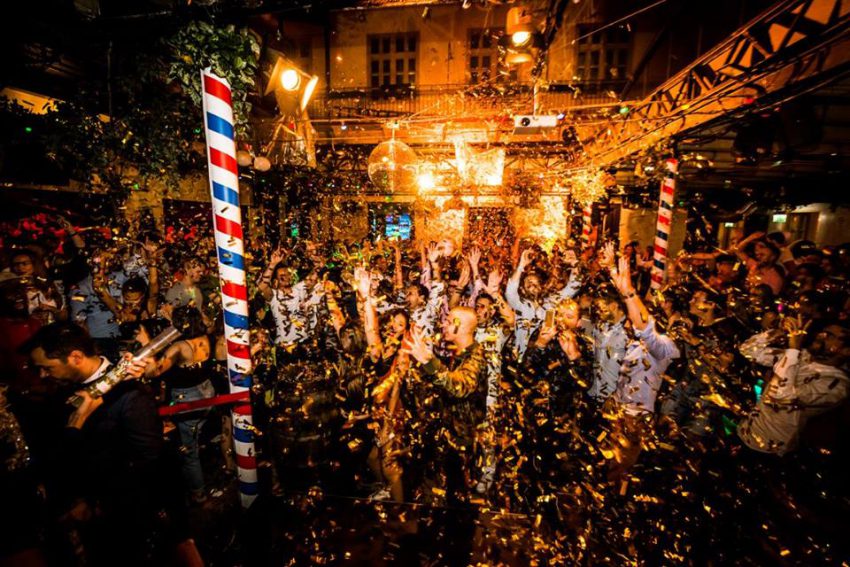 Situated opposite of Uránia National Film Theatre on Rákóczi út, the recently reopened and reinvented Mash pub&bar is the perfect place to dive head-first into the buzzing nightlife of Budapest on regular nights, so why would it be any different on the days leading up to New Year's Eve? Between 27 and 30 December, the unreserved downtown venue will provide you with special drink offers to help you stay in the festive mood: a colourful collection of cocktails, pálinka, and sparkling wine galore on two floors, friendly service, and groovy music await you there from noon till 4 in the morning.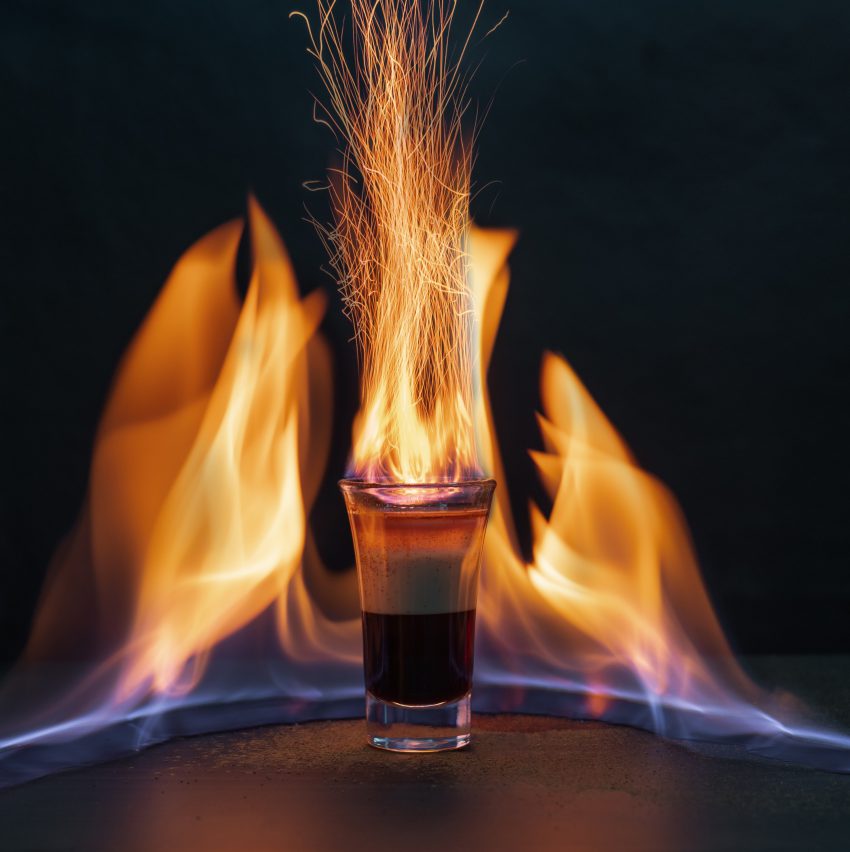 Spend the last night of the year in the sparkling party castle of Hellobabybar, the enigmatic ruin bar of downtown Budapest whose architecture evokes an aristocratic kind of elegance. The Andrássy út venue can hold up to 1,000 guests, meaning that you'll have plenty of opportunities to make new friends as we pass from one calendar year to the next. On 31 December Hellobabybar's two dance floors will be taken over by reggaeton, R'n'B, house, and dance music melodies supplied by Hungarian DJs Balage F, Mr Vasovski, and Daan. Early bird tickets go for 3,000 HUF, while the entry fee will be 5,000 HUF on the spot.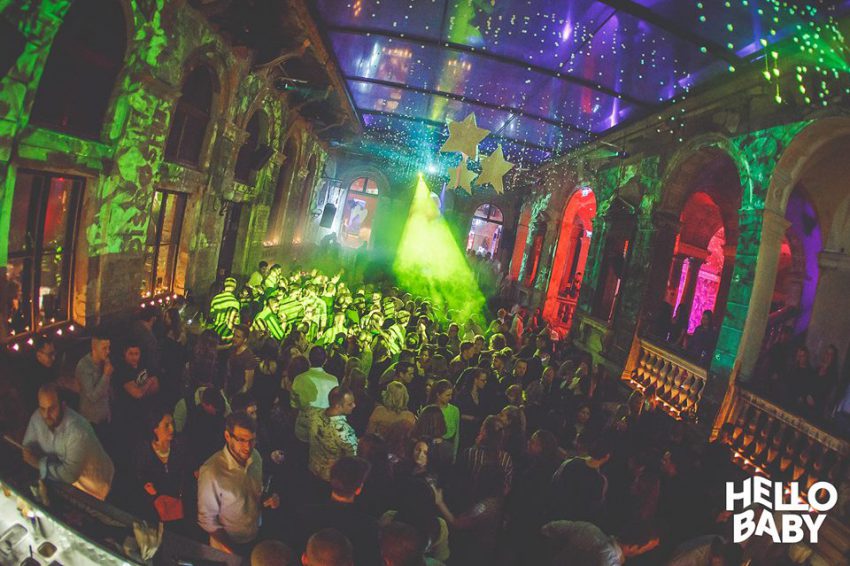 Buddha-Bar Budapest is waiting for you with an elegant champagne reception and a lavish 5-course gala dinner, followed by a stylish New Year's Eve party on the 31st of December. The "ONE NIGHT AROUND THE WORLD" themed party features Buddha-Bar resident DJ MADA, live performances from all around the world and a laser show. For more information on the details of reservation and the exclusive, festive menu: click here!