Have you ever been to Vietnam? Our dear readers, Fanni and Marcell shared their amazing travel story with us, and honestly, it sounds such a magical place that we've just put it on our bucket list. Enjoy!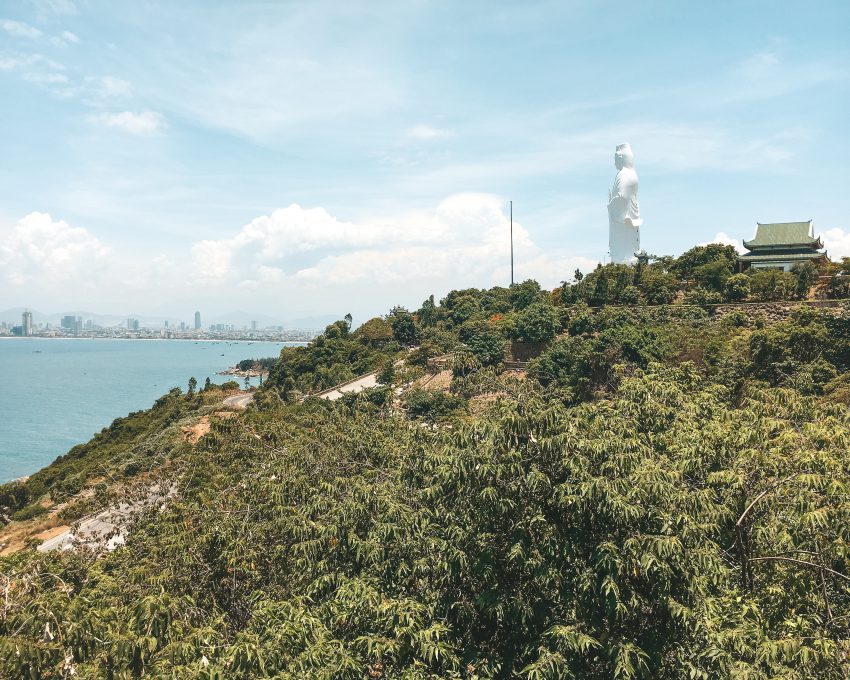 Vietnam, you gorgeous!
"We've had the opportunity to visit Vietnam many times during our travels around South East Asia. You can believe us when we say: Vietnam is one of the most diverse countries in this region. Beautiful rice terraces, bustling cities, pristine beaches, delicious food; just a few things that make this country outstanding. Lots of travellers visit either South or North Vietnam during their travels, while missing out on the beauties of Central Vietnam, home to a long stretch of sunny beaches and old colonial towns.
Da Nang – one of the fastest growing cities in Vietnam – marks the halfway point between the capital in the north, Hanoi, and Ho Chi Minh City – formerly known as Saigon – in the south. It was an important port in French colonial times, and then during the war Americans used Da Nang and its gorgeous China Beach as a place for rest and recuperation. Today it is home to 5-star resorts and new infrastructure projects, and it is often referred to as the most liveable city in Vietnam. The city is well known for its modern buildings, resorts, authentic restaurants, markets, cultural heritage sites, and centuries-old pagodas as well as its tranquil beaches, crystal clear blue waters, and verdant national parks.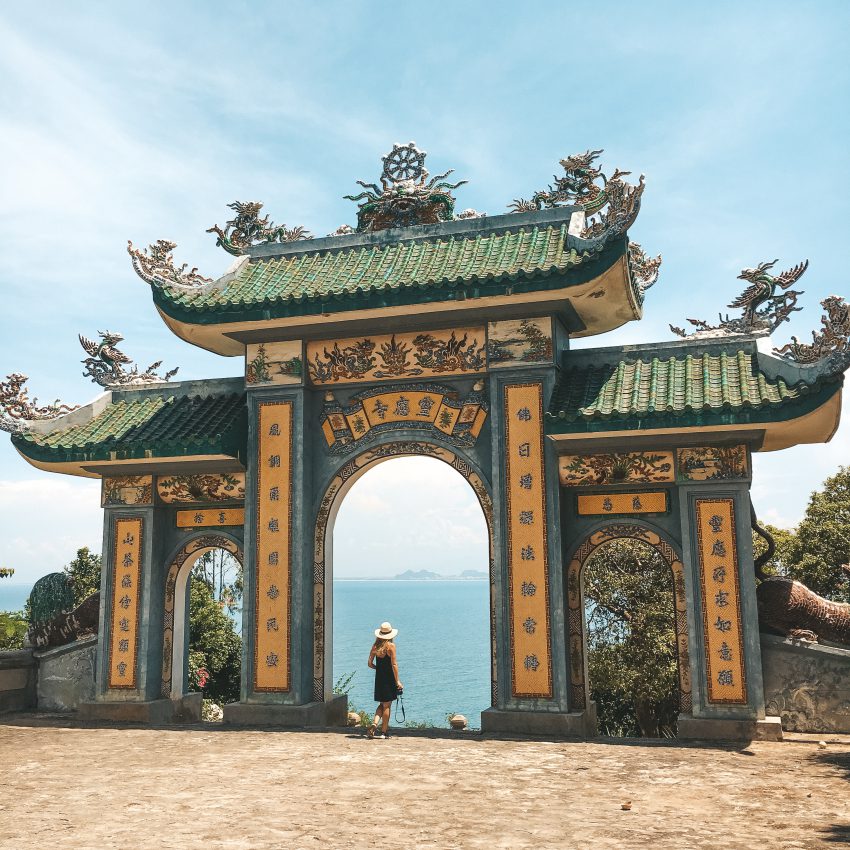 Sightseeing
Start your day at the tallest Buddha statue in Vietnam (the stark white Goddess of Mercy statue that can be seen from miles) which is located at Linh Ung Pagoda on Son Tra Peninsula. The tremendous statue has 17 floors, standing at 69.7 meters. Once you feel ready for your next destination, head to My Khe Beach – one of the most picturesque beaches of Vietnam – and have lunch at one of the many great seafood restaurants along the coastline. Another must see attraction is the Marble Mountains.
The cluster of five hills made from limestone and marble – named after the five elements – is also a well-known pilgrimage site with peaks, caves, tunnels and temples all just waiting to be discovered. You can enjoy spectacular panoramic views, and we can tell from our personal experience that the sunset is simply perfect there. To end your day on a high note, walk along the Dragon Bridge on Han river and grab some drinks at one of the fancy rooftop bars.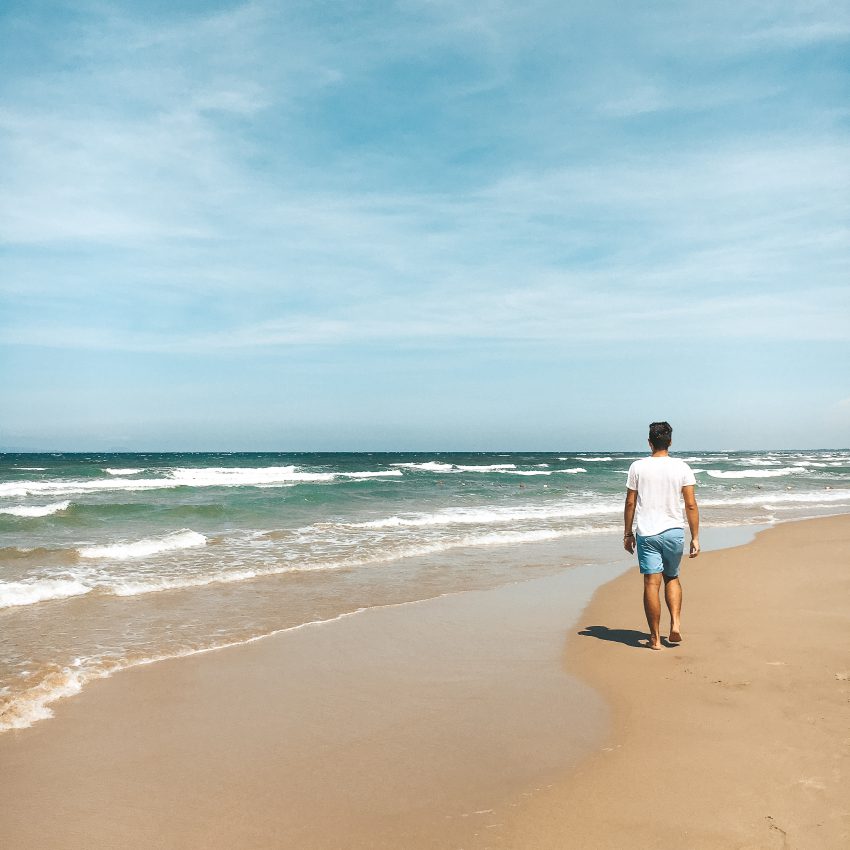 If all this was not convincing enough, Da Nang is wowing visitors with its elegant design bridge known as the Golden Bridge – seemingly being held aloft by two giant stone hands. Suspended more than 1,400m above sea level, it offers a majestic panorama. The location of Da Nang is perfect in many ways. Hai Van Pass, one of the best coast roads in the world starts just right from the city. The road rewards you with breathtaking views along the way and it takes you to another charming city, Hué.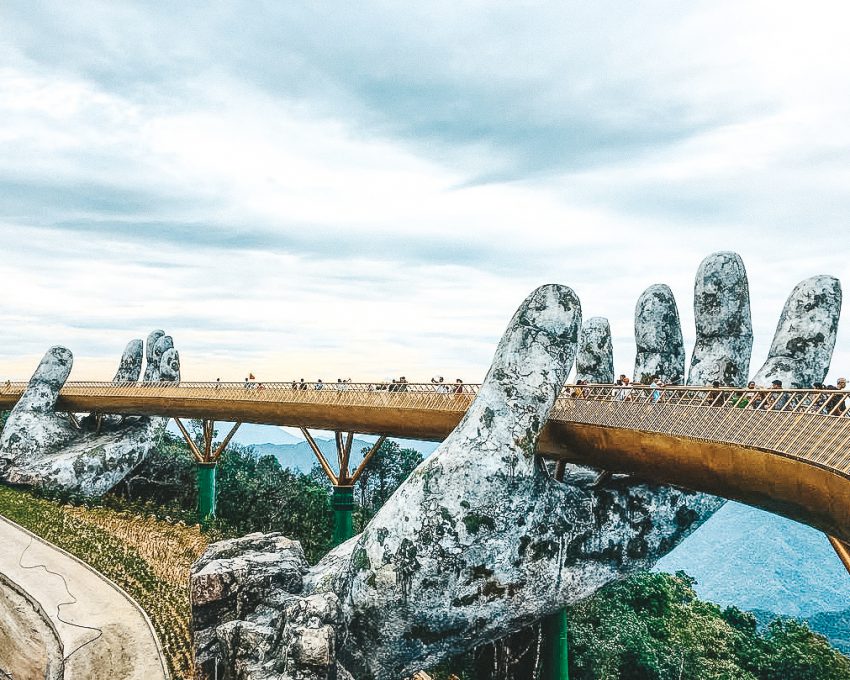 Hué represents Vietnam's cultural and spiritual wonders including a complex of monuments, tombs and pagodas. Hué means harmony in Vietnamese, which reflects the unmistakable mood of this city. The city is a UNESCO World Heritage Site, and it attracts curious visitors from all over the world.
Less than an hour from Da Nang you can find the most charming town in all of Vietnam, Hoi An. Having a UNESCO World Heritage City title, the town is full of colonial architecture and charming Buddhist structures. The city served as a major port during much of Vietnamese history, with traders from Europe, China, Japan and India frequently visiting and bringing their culture along with them. The town's architecture reflects these diverse cultural influences.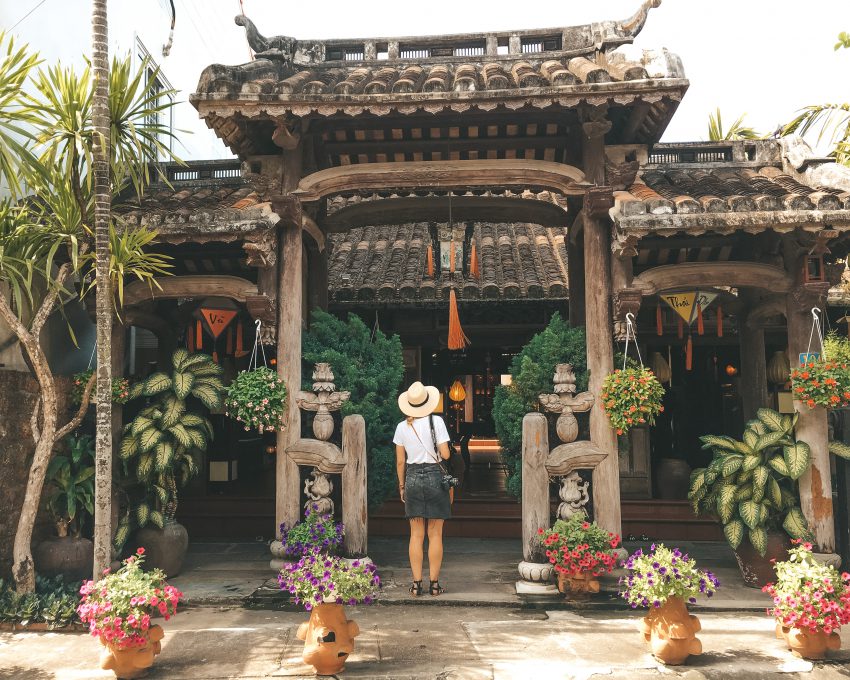 Hoi An was definitely one of the most beautiful city we have ever been to. Great restaurants, cute streets and houses, old bridges, thousands of lanterns around the city made us feel as if we were walking through an ancient fairy tale."
Did you like the travel journal? Follow Fanni and Marcell on Instagram and Facebook!