If someone mentions Lake Balaton, the second thing that comes to our mind is wine, – the first one should be the lake itself – so our recently published Balaton Funzine (available in numerous distribution points) can't be complete without an annual winery selection. Here are the best ones.
Dedicated to high-quality gastronomy, Laposa family welcomes wine lovers all year on its Badacsony-based farm with an iconic wine terrace that offers a never-before-seen panorama. Apart from fine wines, you can also opt for a cold cuts selection made with local produces. The icing on the cake that makes the gastronomic experience at Laposa Wine Estate perfect is the attentive service.
8261 Badacsony, Bogyay Lajos utca 1.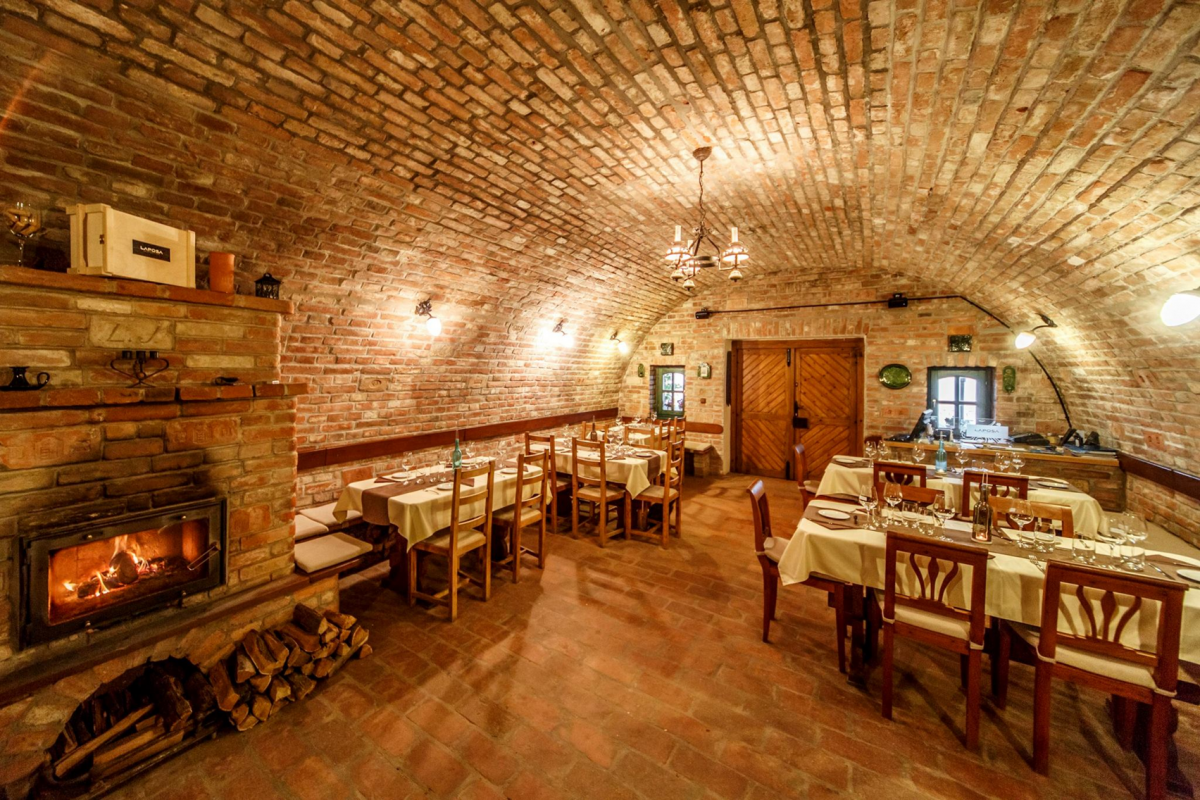 Borbély family winery lies on a 23-hectare territory in the Badacsony wine region, where both modern and traditional technologies are used to create fresh and unique taste harmonies. Its exceptional, award-winning wines are available all year at the winery, and its guests tired of tasting wines can recharge their batteries at the winterized guesthouse. The winery's mission is to introduce the versatility of the different vineyard sites in its quality products. The family's motto "Fiery wine, volcanic taste" is inspired their special wine selection.
8258 Badacsonytomaj, Káptalantóti út 19.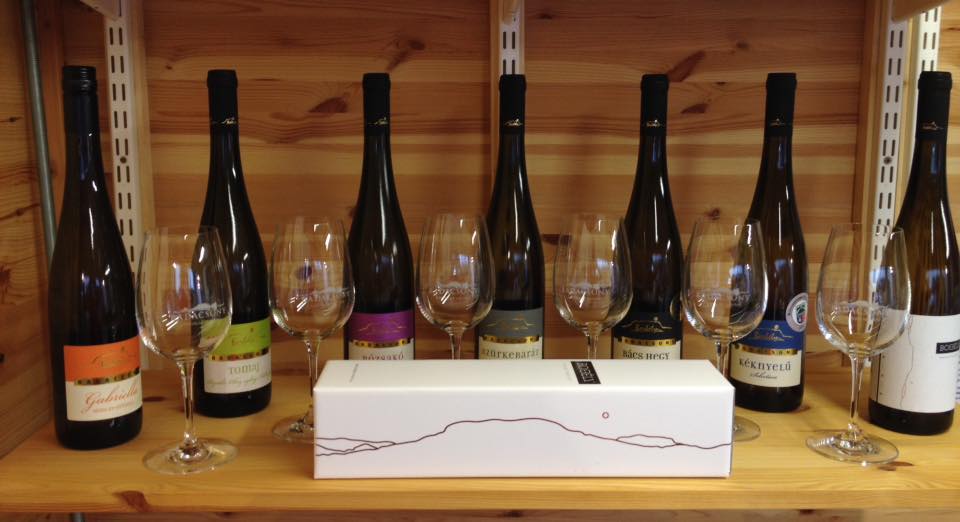 The Laposa family-run St. Orban Restaurant is located in the heart of Badacsony Mountain, offering a breathtaking view over the Hungarian Sea. Although in winter we can only dream about having a lunch on the outdoor terrace surrounded by lush greenery, the restaurant's homely interior design, seasonal offers, and Badacsony wines totally make up for it.
8261 Badacsony, Kisfaludy Sándor utca 5.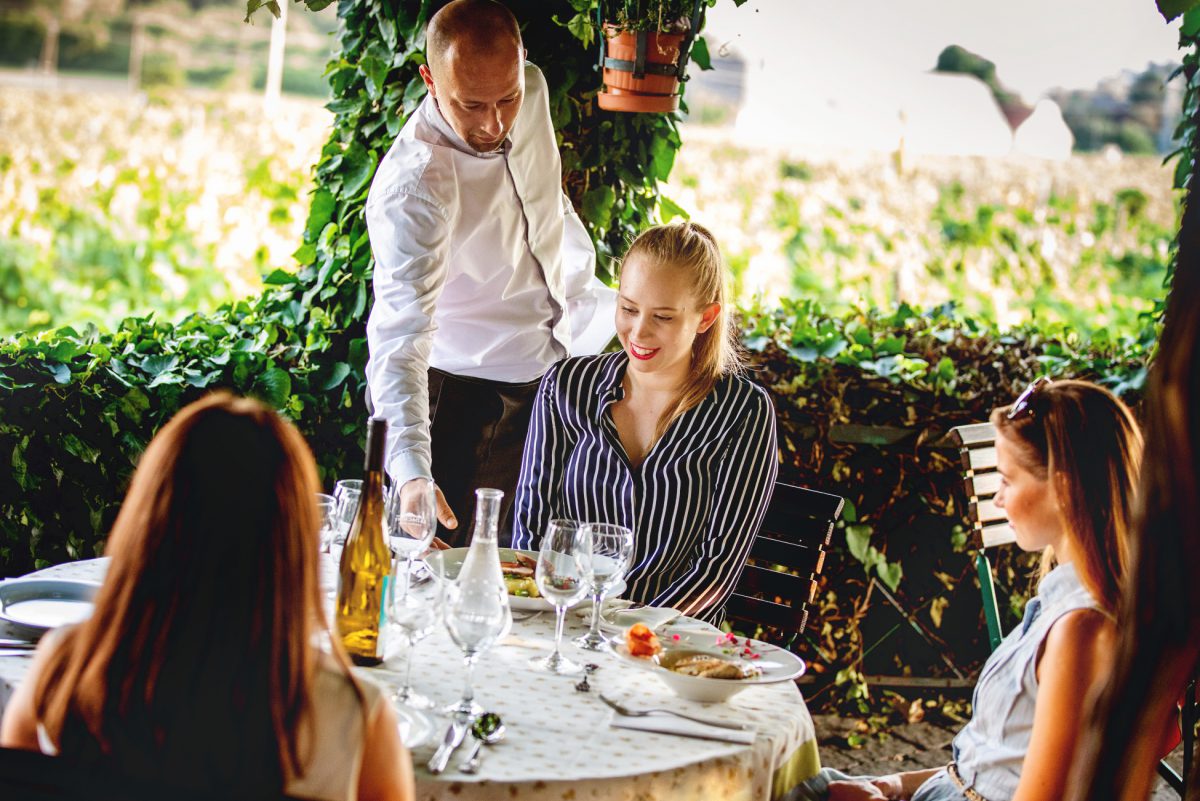 Kristinus Wine Estate is conscious about the fact that its activity affects gravely our environment; on this end, it pays special attention to environment protection. Located at the south shores of Lake Balaton, surrounded by hills and forests, the winery is in a privileged position: the sunshine hours and microclimate of the area creates favourable conditions that add to the flavours and maturity of Kristinus grapes.
The priceless solar energy is used to create electricity that is needed to run the wine estate, which reduces its ecological footprint. An electric car charging station is about to open and mechanical cultivation tools are often used. Kristinus Wine Estate aims to constantly reprocess, and to use as many organic products from sustainable sources as possible during the working process.
Green goals of the wine estate:
To improve its system to an extent that it becomes able to cover the whole energy consumption of the estate
To decrease the chemical substances on the vineyards and in the cellars, and their natural or biological transformation
To minimize spraying and the engagement of tractors in the work as much as possible
The introduction of a modern and efficient heating technique for low energy consumption.
8713 Kéthely, Hunyadi utca 99.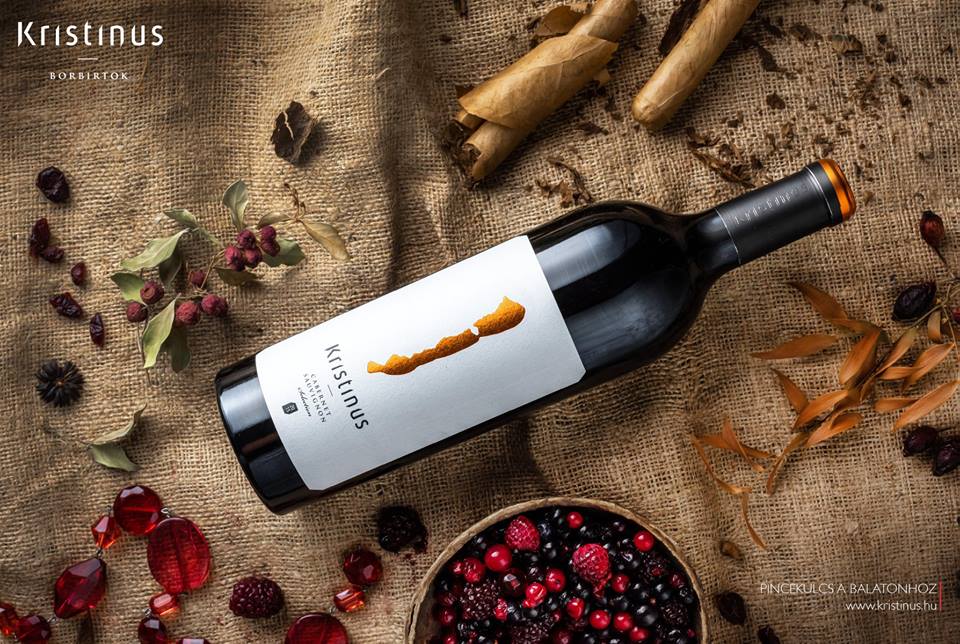 Located in the heart of Badacsony, Péter Váli's family winery is truly one of the loveliest venues to spend your time at. The Badacsonyörs-based winery welcomes visitors every weekend in the winter with a long list of in- and outdoor programs to choose from, including traditional pig slaughter and hiking trips. You can even try yourself at rolling up the strudel dough, but the complete culinary experience is guaranteed by oven baked delicacies, and cheese & wine tasting events. Don't worry about the cold, warm yourself up at the lovely guest house!
8257 Badacsonyörs, Major út 46.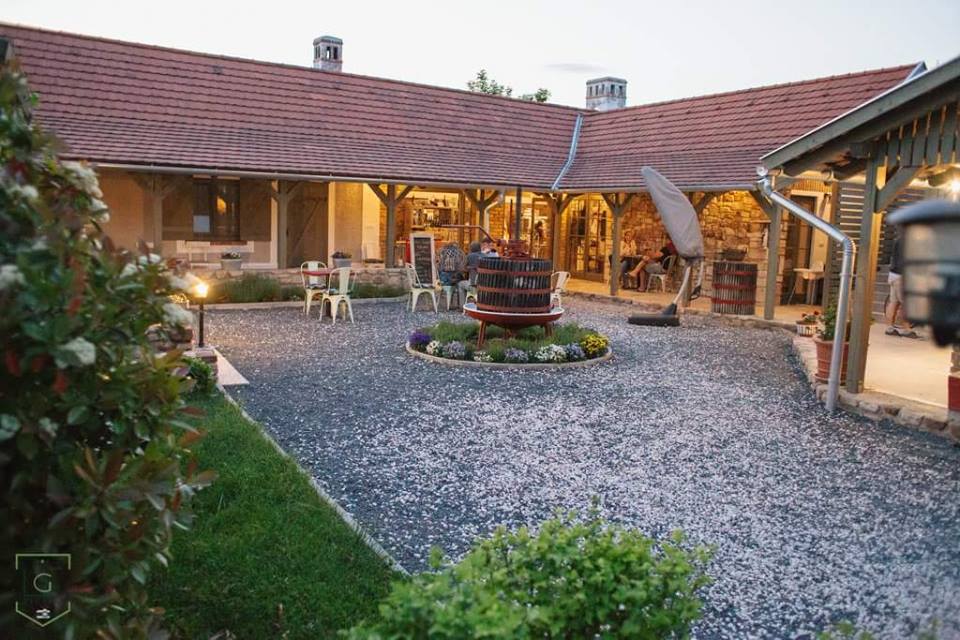 Surrounded by the hills of the southern shores of Lake Balaton, not far from Balatonlelle, you'll find Rádpuszta, IKON Winery's HQ. The 39-hectare area once belonged to Tihany Abbey, but the tradition of viniculture and wine making has been carried on by the winery since 2007. In the wine cellar high-quality wines are made that can be purchased on-site at a reasonable price, and premium wines are also available due to the unique location of the vineyards. Additionally, IKON Winery offers wine tastings and wine cellar tours all year in a picturesque environment.
8681 Látrány, Szent Borbála utca 1.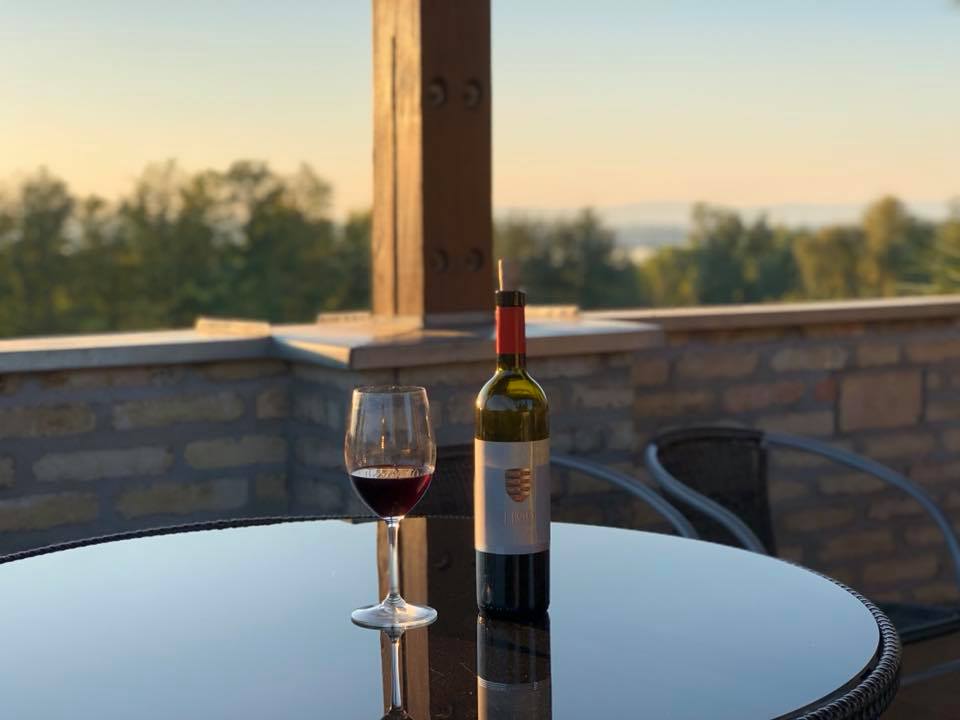 The boutique-winery's white and red wines are aged exclusively in wood barrels, with special attention to natural winemaking. Their grape varieties include a true specialty, sangiovese grosso, or as it is called in Toscana the clone of Brunello, which is the base of Tabunello.
8265 Tapolca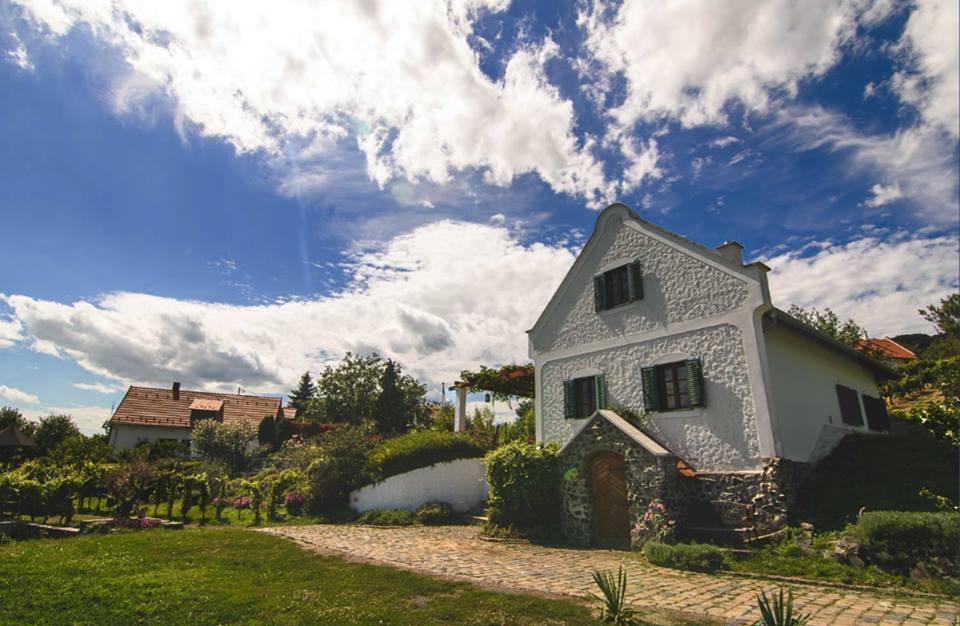 Everyone who is interested in all things wine and vinery is welcome at Kislaki Wine Garden in Szőlőkislak, 3 kilometres from Balatonboglár. In the autumn/winter season you have to make an appointment to visit the winery, and to take part in an exclusive wine tasting and vineyard tour led by winemaker Légli Géza. Kislaki wines can also be purchased outside of Szőlőkislak, at three different wine shops in Budapest.
8691 Balatonboglár-Szőlőskislak, Fő utca 44.