Just a couple of minutes away from Erzsébet híd's Pest side, two exceptional palaces were constructed in mirror symmetry around the beginning of the 20th century. One of them, the majestic Klotild Palace gives home to a lavish 5-star hotel called Buddha-Bar Budapest, hosting two exceptional restaurants lead by executive chef Osama Kutaini, and a spa characterized by Asian-colonial design.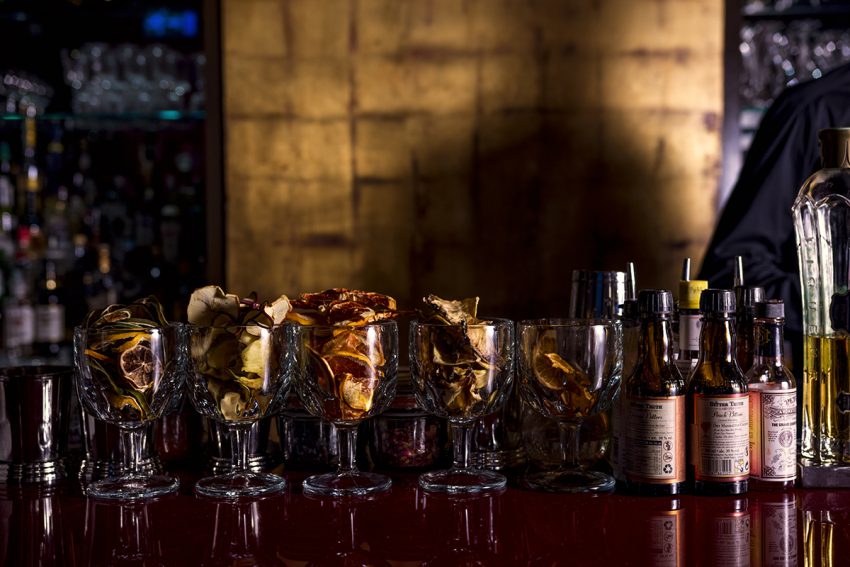 We have been tempted to visit Buddha-Bar's exclusive lounge for quite a while, because we've heard so much of its laid-back style, incredible fusion food offers and tasty cocktail creations. Finally, we crossed the doorstep at the Váci utca entrance on an October afternoon, and the beauty of the building's elegant inner spaces immediately blew us away. Looking at the stairs covered in red carpet leading up to the cosy bar, we became even more excited for what's to come. The lounge's comfortable armchairs, richly decorated chandeliers, moderate darkness and soft bar music created an incomparable ambience; it was relaxing but vibrant at the same time.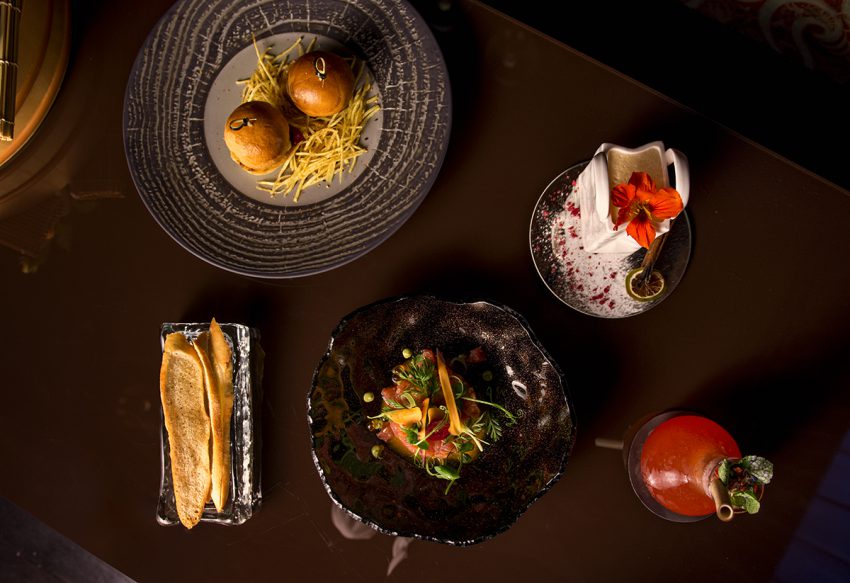 Buddha-Bar was kind enough to invite us on an exceptional culinary journey, featuring the upcoming autumn/winter menu's top secret tasty meals and signature cocktails which will not be released to the general public until early November. About the latter: we were in good hands with the lounge's skilled team of bartenders, lead by bar manager Zoltán Forrai, including Soma Feke head bartender who often represents the bar at international mixologist competitions.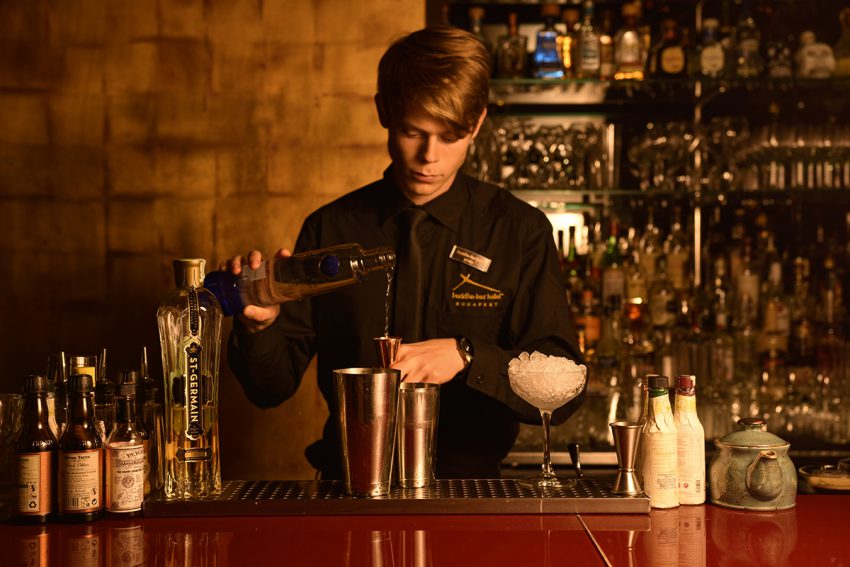 First, a creamy and sweet, mildly alcoholic, spiced rum-based cocktail was served to us in a mug resembling a white shopping bag that immediately became our new favourite. Before we indulged in the taste harmony of another drink, a savoury & sweet sushi selection landed on our table on a bed of ice, decorated with white roses. All you anti-sushi people out there, you have to stop hating this Asian culinary gem, because once you taste Buddha-Bar's heavenly sushi rolls, you'll become a fan once and for all.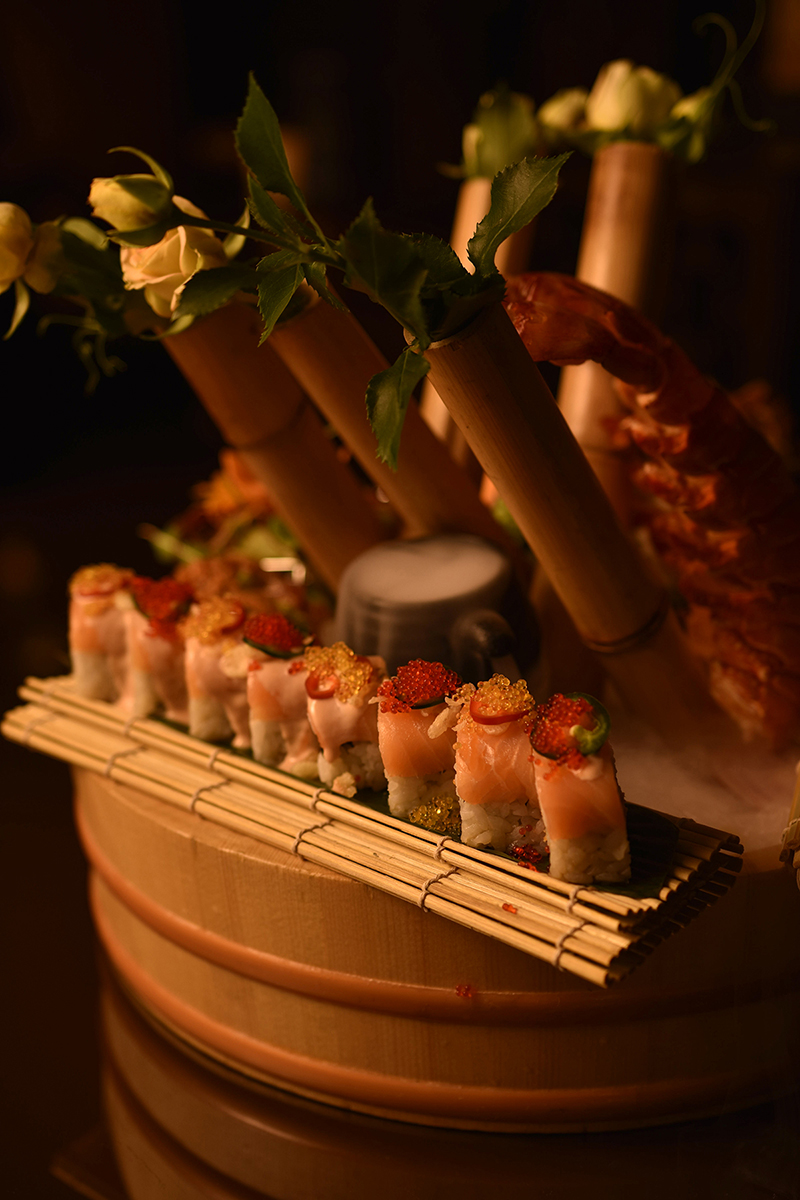 Péter Endrődi sushi chef's brilliant recipes are so versatile that it is impossible not to find something your taste buds will fall in love with. Hot, spicy, cream-cheesy, salty and sweet flavours come together in perfect harmony, looking totally irresistible from top to bottom (let it be crispy sliced almonds, fried onions or hot paprika). Soon, our next, reddish mixed drink was served in a bigger test tube, combining fruity flavours (rhubarb and pineapple) with low-alcohol content. It came with a reusable bamboo straw which is important because environmental consciousness is part of Buddha-Bar's policy.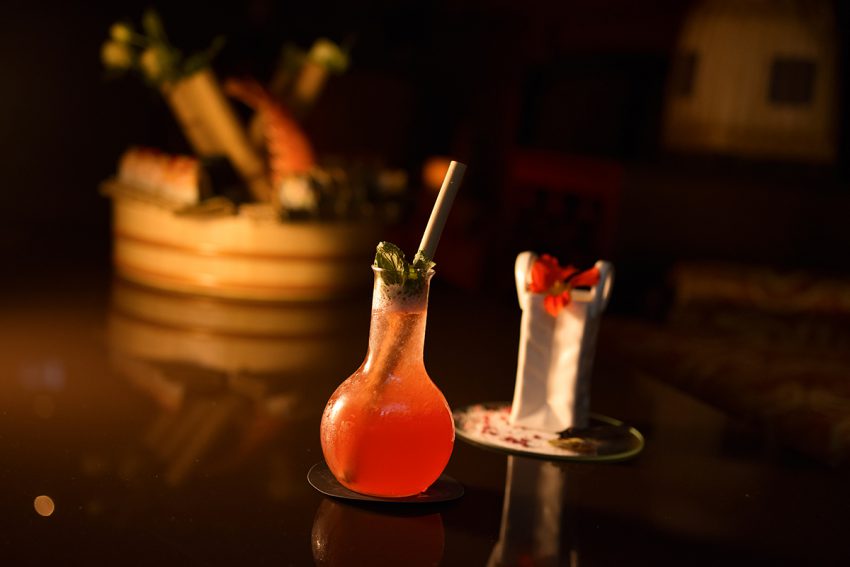 There was another insanely delicious dish we simply couldn't get enough of: the lounge's mini, smoky hamburgers. It's hard to find the right words, but the best way to describe them is probably by using the expression "perfect taste harmony". It might sound cliché, but it's the naked truth: expect no less than a flavour orgy. The burgers were accompanied by spicy thin fries – watch out, they are really hot – and thanks to their unconventional size, it was easy to eat them while sitting in the comfy armchair. If you aren't crazy about hamburgers, try the divine spicy tuna tartare (prepared with avocado and pink grapefruit) which was another of the highlights of our visit. It's light, fresh and delicious.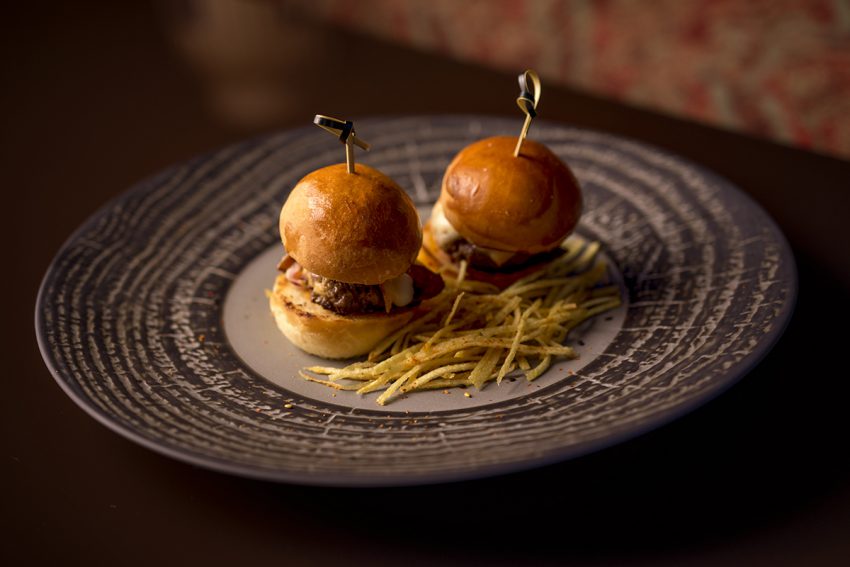 If you are a regular Gastro Diplomat reader you know that we tend to end our gastronomical adventures on a sweet note. This time we tried Buddha-Bar's light and tender mango mousse on chocolate-nut pastry, with a thin layer of dark chocolate and a teaspoon of coconut sauce. As there's no such thing as "too much cocktail", we clinked our glasses with a mint and elderberry flavoured, refreshingly sour cocktail to top the experience.
All in all, our impression was that it is pretty cool spending an evening at such an exclusive venue, pampering our taste buds and listening to live DJ-sets. Participate at their regular (Yin & Yang party with DJ Lia Kustánczy, Buddha Beats) or thematic events featuring resident DJ Mada and well-known guest DJs from around the world, and make the best of any day of the week!
1052 Budapest, Váci utca 34.
Booking: restaurant@buddhabarhotel.hu
+36 1 799 7302
Photos: Krisztina Németh