Károly Nyári, the most famous singer-pianist of Hungary makes the holiday season unforgettable with his traditional Christmas concert held for the 13th time this year, at the biggest concert venue of the city, Budapest Congress Center on 27 December at 8PM.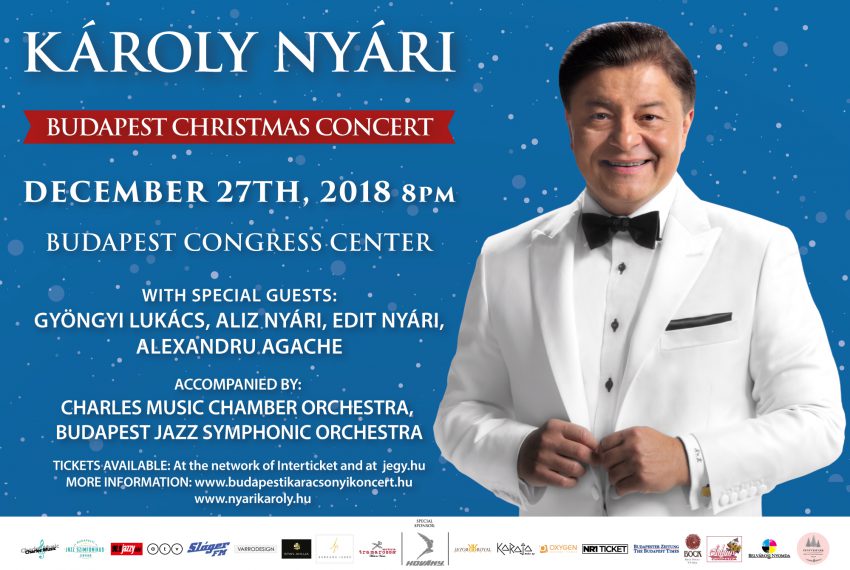 The artist is going to perform the most wonderful Christmas classics as well as his own hits in a special arrangement accompanied by Budapest Jazz Symphonic Orchestra and Charles Music Chamber Orchestra that are founded by the artist, conducted by Dániel Dinyés.
This year special guests of the concert will be the Kossuth prize-winning, world-famous opera singer, the life member of the Hungarian State Opera, Gyöngyi Lukács and the world-famous baritone, the regular star guest performer of the Hungarian State Opera, Alexandru Agache. Truly heart-warming duets will be heard with more special guests of the concert, the charming singers, Aliz Nyári and Edit Nyári.
The most festive concert of the year with its unique sound and monumental scenery is a long-awaited event for the audience preferring quality music.
Celebrate the most wonderful time of the year with your family and friends with the exclusive concert of Károly Nyári!
Get your tickets HERE.